All submissions for the Collegium must be sent to the Office of Community Life & Lifelong Learning (vp@bu.edu) by noon on Wednesdays in order to appear in the next edition. Please include the title of your event, the date, the time, and the location as well as a brief description of your event.
STH Town Hall Meeting
Tuesday, October 30, 2012
12:30 - 1:30 pm
STH Oxnam Room B-24

Join Deans Mary Elizabeth Moore and Pamela Lightsey for a town hall meeting next Tuesday, October 30, from 12:30-1:30 in the Oxnam Room in STH's basement. We will discuss important happenings in the community, as well as plans for an upcoming community center. This is your opportunity to be heard by the deans, to voice your concerns (and compliments) about the curriculum and community life at BU STH.
Lunch Colloquium: Forging a Conversation
Thursday, November 1, 2012
12:00 - 2:00 pm
STH 325

The Center for Global Christianity and Mission & the Center for Practical Theology present a colloquium. The colloquium will include brief remarks by the panelists and then open discussion. Please join us as we explore a conversation between practical theologians and missiologists - and envision future collaborative work.



Panelists: Dr. Stephen Bevans, Dr. Bryan Stone, Dr. Dana Robert, Dr. David Jacobsen, Dr. Thomas Thangaraj

Moderator: Dr. Claire Wolfteich
Study, Preach, be Inspired & be Merry
Saturday, November 3, 2012
Where else but at BU STH would you be able to spend a Saturday... studying while immersed in the world of St. Teresa's Catholic mysticism, inspired by student preachers from the school of the prophets, awed by the photographic eye of an international seeker, and relaxed in a southern hospitality kick back at the BU Pub?
On Saturday November 3rd, several leaders from our community are collaborating to offer just these possibilities.
Reading Retreat
Garner Prize for Preaching
Chihoon Jeong Art exhibit
Southern Fried Theologian Party
You'll see information on each of these events below. Come and join the diversity of the day!
Rev. Dr. Robin J. Olson
Spiritual Life Coordinator
STH Reading Retreat
Saturday, November 3, 2012
9:00 - 5:45pm
See flyer for the day's schedule. Our theme this month celebrates All Saints Weekend, and St. Teresa in particular. We will focus on the symbols in the St. Teresa window in Muelder Chapel, welcoming Teresa's 16th century life witness to speak to our lives.
RSVP to rolson@bu.edu to reserve your spot. We are near capacity for our Reading Retreats, so it is recommended that you register as soon as you know the day is free for you. No cost. Two meals, fabulous community, inspiring study and devotion.
Rev. Dr. Robin J. Olson
Spiritual Life Coordinator
2012 STH Student Sermon Celebration Day
Saturday, November 3, 2012

The Garner Prize for Preaching is dedicated to promoting homiletical excellence among M.Div. students at Boston University School of Theology. Its aim is to encourage preaching that embodies the best of exegesis, theology, and performance/delivery.

All participants will receive a CD of their scripture reading and sermon as thanks for their homiletical contribution to the celebration. The awards are made possible through a generous gift from Tammie and Chapin Garner, a prominent BUSTH alumnus, adjunct faculty, pastor, and author. The event is also sponsored in part by the Office of Community Life
School of Theology Pub Party
Saturday, November 3, 2012

On the evening of Saturday, November 3rd, from 6:30 - 11:30pm, the brand-new Southern Fried Theologians student group will host its first Community-wide Pub Party at the BU Pub, in the basement of the BU Castle. We will have the place to ourselves, and all

School of Theology students, faculty, staff, and administrators are invited!

The TVs will be tuned to the Alabama/LSU football game, and the food will be tailgate-fabulous, but for those who don't love football there will also be cards and boardgames, and plenty of space to just hang out and chat. There will be a bartender on-hand, so bring some money to purchase your favorite beverages. We hope that everyone planning to take part in that day's Reading Retreat and/or Preaching Forum or viewing the Art Exhibition will stick around and join us!
Sponsored by the Southern Fried Theologians
Student Art Show by Chihoon Jeong
October 30 -
November 16
STH Hartman Rm. B-23
Chihoon Jeong will have his first art exhibition: 'Love and Purity over Self-Protection' from October 30th to November 16th at Boston University School of Theology. Chihoon, took photographs, painted, and drew while learning about different cultures in Argentina and Iceland. He states,"'Love and Purity over Self Protection'" is my reflection upon how we can make harmonious relationships with other people in our lives." Come see how his art reflects his personal theology and philosophy during the Opening Reception on Tuesday, October 30th at 5:30pm.
Community Servings: Pie in the Sky
Workshop: "Economic-Based Financial Planning for Seminarians, Clergy and Laypersons"
Wednesday, November 7, 2012
5:30pm
STH 325
You are cordially invited to a special workshop on Wednesday, November 7. This workshop will spotlight the outstanding and eye-opening research of a Boston University faculty member to the BU community and the general public.
Dr. Laurence J. Kotlifoff, a William Fairfield Professor of Economics at Boston University and a leading expert on personal finance, will discuss how students and clergy can help themselves and their parishioners achieve higher and safer living standards with neither "help" from Wall Street nor heavenly miracles. We hope you will attend what promises to be a terrific workshop and that you will encourage others to take part in this extraordinary event.
Please RSVP to Valentina Pride at: vp@bu.edu by October 27th.
Refreshments will be served prior to a workshop.
Sponsored by the Office of Community Life and Lifelong Learning.
Travel Seminar Course (TF-808 M-1)
Cross-Cultural Mission & Service:
Montreal, Spring 2013
15 January, 1:00 - 4:00 PM Boston
21 - 27 May, Montreal
30 May, 1:00 - 4:00 PM Boston
Elizabeth C. Parsons with Robert A. Hill, Boston University
and Paula Kline, Montreal City Mission
This travel seminar course will expose students to cross-cultural mission and service issues as they are experienced in the cosmopolitan atmosphere of Montreal. Conducted in conjunction with Montreal City Mission, a 102 year-old community ministry of the United Church of Canada, the course will offer engagement with public and private matters of culture, language, religious and ethnic identity in relation to Canada's francophone, anglophone, and allophone populations. Special themes will include the challenges and opportunities for ministry that arise when people think in terms of otherness and belonging.
Enrollment information
The course has limited enrollment and a per person cost of $300. Interested students please send an email to parsonse@bu.edu for more information.
Support from the Center for Global Christianity and Mission and from the Contextual Education and Life Long Learning Committee is making this travel seminar possible.
STH Calendar

Click image

2013-2014 Visiting Scholars and Ministers Fellowships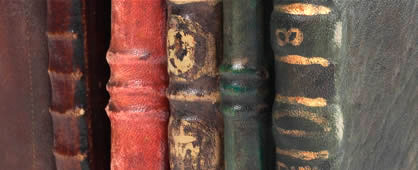 Bridwell Library is accepting applications for the 2013-2014 Visiting Scholars and Ministers Fellowships
.
S
ix one-month fellowships with a $3,000 stipend.
The program is open to all active scholars from Ph.D. students to retired professors, and to religious leaders of all faiths.
The stipend is meant to help defray research, living, and travel expenses during the tenure of the award and preference is given to applicants from areas outside the Dallas/Fort Worth metroplex.
Mass Interfaith Power & Light's 10th Anniversary Celebration
"Building a Movement with Hope"
Sunday, October 28

2-5pm
First Church in Jamaica Plain
6 Eliot Street
Jamaica Plain
MA 02130
Climate Activist Bill McKibben of
350.org
will engage in a discussion with Roman Catholic, Protestant and Jewish faith leaders.
Concurrent action-focused discussions
STH Weekly Worship
Wednesdays
11:10 - 12:00
Marsh Chapel


October 31
Celebrating All Saints/Souls Day
November 7

Office of Spiritual Life

Daily Morning Prayer
8:00 - 8:20 am
Muelder Chapel 343
Leaders
Monday:
Janjay Innis
Tuesday:
Carrington Moore
Wednesday:
Dr. Thomas Thangaraj
Thursday:
Jennifer Mihok
For more information contact:
Miracle Ryder
Allison Bovell
Bible Study
Muelder Chapel 343
"The Joy of Prayer"
Hannah Rogers, leader
Bible Study Outline link
Contact Hannah Rogers:
Centering Contemplative Prayer:
Monday, 1:00 pm
Muelder Chapel
Rev. Tara Soughers, Guide
Lectio Divina NEW!
Monday, October 29
9:00-9:30 am
Muelder Chapel
Sponsored by BU Navigators
Eucharist NEW!
Tuesday, October 30
12:45 pm
Muelder Chapel
Eucharist Service, sponsored by BU Episcopalian and Lutheran Ministries
Rev. Cameron Partridge and Jessica Chicka, celebrants
Knitting Group


Mondays
1-3pm
STH 441

Beginning Monday, October 29, and every Monday thereafter from 1 to 3 until the end of the semester, we'll be gathering knitters and prospective knitters for fellowship and knitting.
All are welcome. Instruction (if desired) will be provided. Some patterns, materials, examples of what can be made, etc. will be provided. Please put it in the newsletter.

If you have questions please contact
Amy Durfee West adurfeew@bu.edu