Quick Links



2012/13 Board of Directors


Vice President

Past President

Larry Summers

Membership
Nancy Farey

Marketing

Program Director

Web

Newsletter

Secretary

Social

Treasurer

2013 HBSBA award recipients
Bobbie Norton,
Jockey Person-To-Person, BUSINESS OF THE YEAR
Heather Cooper,
3rd Life Creations, NEW BUSINESS OF THE YEAR
Ginny Alliston, Ginny's Graphics & Web Design, MEMBERS' CHOICE AWARD
Marg & Larrie Szafron,
Prestige Video Transfer, LAWRENCE BELFRAGE MEMORIAL AWARD

Russell Ball,
AudioXcellence DJ Systems, MERIT AWARD
Donna Clairmont,
Clairmont Custom Draperies & Décor, INSPIRATION AWARD
Angela Zumba,
The Mortgage Centre, INNOVATION AWARD
Terri Perrin,
Terri Perrin Ink Professional Writing, COMOX VALLEY MEDIA AMBASSADOR AWARD.


Valerie and Chris Little, owners of A Little Oil, received a "Lifetime Honours"
Recipe
Sweet Potato and Apple Salad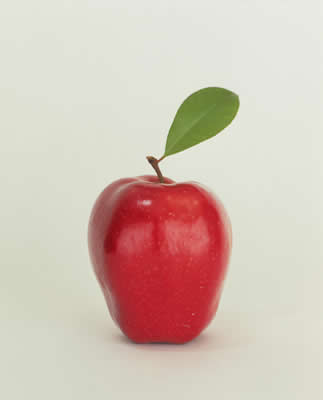 Ingredients
3 small sweet potatoes
1 tsp salt
2 tbsp oil
2 tbsp apple cider vinegar
1 cup
mayonnaise
2 tbsp fresh thyme
2 apples
1 tbsp lemon juice
4 stalks celery
1 cup walnut halves
˝ cup raisins
Procedure
1 Steam potatoes that have been peeled and cut into ˝" cubes until well done. Drain and cool.
2 Mix together oil, vinegar, mayonnaise, thyme and salt. Beat until creamy.
3 In a large bowl, carefully fold together potatoes, apples, celery, walnut and raisings. Add the mayonnaise mixture, tossing carefully.
4 Cover and chill for 12 to 24 hours to allow
Servings: 6
Announcements
Two Eagles Lodge
was just awarded the 2013 "TripAdvisor Certificate of Excellence" for its five-star rating. Only 10% of TripAdvisor's accommodations worldwide receive this prestigious award. Two Eagles also earned this recognition in 2011 and 2012 and has nearly 100 five-star reviews.
President's Message
I can't believe that my year as your president is coming to an end. In just over a week, you will be choosing your new board of directors. It's been a great year, and I'm looking forward to working with the board next year.
I hope you had a chance to read the Special Edition Email just sent to you with information about the booth we are setting up on Canada Day in Lewis Park - hoping to promote the organization while providing a great opportunity to showcase your own business. The event should be lots of fun, so don't delay as space and times are limited.
Also referenced in the special edition is the budget. As with every budget, we have had to look it over and found that as our costs continue to increase (room rental, insurance, etc.), we are required to increase our membership fees this coming year to $95.00 (and $47.50 for the second business). The new fees will start October 1st. 2013.
Speaking of membership--I also want to call your attention to a great chance to win a free membership.
We are having a draw at the next meeting for a free membership. We will be putting the names of all of our members in a hat and will be drawing one name to win a free membership. The only catch will be you must be there when the draw happens. If your name is drawn and you are not there, a second name will be drawn, and so on. So don't miss your chance to be the winner.
I hope to see you all June 6th at the Best Western Plus Hotel at 6pm for networking with our meeting starting at 6:30pm.
Thought for the month: "The journey of a thousand miles begins with one step."
Have a great week.
Donna Clairmont
Directors' Reports
Vice President's Report
"Another year of the CVHBSBA has passed 'in the blink of an eye'! I have enjoyed serving as your Vice President, and assisting Nancy with the Membership role. We hope that if some of the suggested changes to our policies pass, we can have the Membership run smoothly without sending our 'fees due' notices all year - which will also make it easier for our Treasurer to budget the funds for our group.
I encourage all our members to attend the AGM on June 6th - both to vote in your directors for 2013/2014 as well as vote on the policy changes which have been proposed. Your current Board of Directors has tried to improve the organization so that it continues for another 15 years.
The Annual Awards/15th Anniversary was well-attended by old & new members. The committee is commended on the excellent celebration prepared for us. There is a DVD prepared which encompasses the 15 years of the HBBA, and excerpts from the awards night video will be added. There is also a book prepared which contains press releases, accomplishments of members and other news which will be available at the meetings in 2013/2014. These provide an interesting history to our organization.
See you at the AGM
Margaret Szafron
VP
Prestige Video Transfer

Program Report
Keynote Presentation
www.clemensrettich.com) is our keynote speaker for our June 6 meeting. He'll be speaking prior to our AGM.
Presentation:
"Not Optional: The impact of the new economy on the 3 fundamentals of business (time, people, money)"
Biography:
Clemens knows that successfully building a small business is more craft and art than science. He coaches small business clients from almost every industry, and of almost every size. He is a mentor, speaker, and contract instructor at the Peter B. Gustavson School of Business at the University of Victoria. He sits on community boards and supports community economic development as a facilitator and consultant. He is a volunteer with Junior Achievement Canada, educating high school students in the fundamentals of business and career development.


YOU MUST BE PRESENT TO WIN!!!!
Be sure to come to the June meeting for a very special "Bonus" drawing. For this meeting, we are putting the names of ALL members into a bowl and will draw for a FREE MEMBERSHIP. If you're not at the meeting and your name is called, we will draw another name. (This draw is separate from our door prize draws with business cards of attendees; all members are included in this bonus draw).
Member Profile

A business card is drawn for this feature
Two Eagles Lodge (Carolyn & Steve Touhey)
When you sit on the front porch, or look out nearly any window, you feel it. The "Ahh," that is. The stress of every-day life feel quickly fades away as you take in the amazing view from Two Eagles Lodge and take a deep, relaxing breath of the sweet sea air.
Situated just north of the Denman Ferry on 12 pastoral acres and looking north into the Strait of Georgia, guests are treated to an amazing view whether they are at Two Eagles as B&B/vacation rental guests or attending a wedding, party, or networking event.
Two Eagles was built from scratch in 2007 by Carolyn & Steve Touhey, who discovered Vancouver Island while she was giving marketing seminars in Vancouver in 2004. These Maryland natives are very proud of the award-winning property and "experience" they have created on their hobbyfarm...complete with horses and chickens.
They love to serve as Island ambassadors for guests from near and far--taking their "job" of making memories very seriously for guests, as their numerous TripAdvisor reviews (and guest comments on their website) will attest.
Two Eagles Lodge is recipient of several HBBA/HBSBA awards (Environment, Valley Ambassador, Merit) and several hospitality awards, including: three years of TripAdvisor's Certificate of Excellence (only 10% of properties on the travel site get this award), Tourism/Hospitality Business of the Year (Vancouver Island Business Excellence awards), and two Better Business Bureau Torch Awards--hospitality/tourism business of the year (2011, 2010). Many of these awards acknowledge Two Eagle's commitment to "giving back" to the community, as well as their guests' experiences.

If you have friends and families visiting, and don't have room (or don't want them at your place), Carolyn & Steve will take great care of them. Or, if you just want a stress-free stay-cation...or are planning a special event, count on "making new friends and great memories in paradise" at Two Eagles.
All rooms, including the 800-square foot family suite (full apartment), have private entrances/baths, amazing water views, and access to a guest kitchenette and lounge...plus the waterfront hot tub.
Ready for a getaway and a little pampering? Two Eagles is ready for you! Two Eagles Lodge
http://www.youtube.com/results?search_query=two+eagles+lodge