Quick Links



2012/13 Board of Directors


Vice President

Past President

Larry Summers

Membership
Nancy Farey

Marketing

Program Director

Web

Newsletter

Secretary

Social

Treasurer

Should I update my logo?

You know that feeling when you've just put a fresh coat of paint in that special room in your home? We all love
that crisp clean look, it makes us feel better. Same thing applies for your logo.
The
rule of thumb if you want to rebrand your businesses is keep the changes to a minimum, don't deviate too far from the colour and other elements of your original logo.
Keep it clean and simple, less is more. Remember the new logo should be placed on all your print and online material: business card, rack card/ brochure, newsletter, signage (including your vehicle), ads, website, facebook and twitter cover pages, just about everything.
Eventually your logo will be
immediately recognized by the viewer which results in trust being built in your business.

Thank you to the businesses who donated door prizes for the April meeting.
Epicure Selection

Party Lites

Prestige Video Transfer

Clairmont Custom Draperies & Decor

Sparkling Graphics

Ginny's Graphics & Web Design

Rupert Solutions
Announcements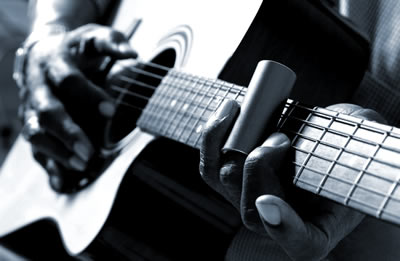 Two Eagles Lodge is the site for an encore performance by award-winning musicians, Ron Irving and Steven McClintock. The house concert is scheduled for Tuesday, May 14, 7pm.
Limited to 50 seats, so reserve yours now. $20pp. Please bring an appy or dessert to share. No corking fee. We welcome a donation of non-perishable food for the food bank.
Carolyn
West-Price Touhey
President's Message
I am so excited about our next meeting on May 2nd. "Why?" you ask. Well, it's not a meeting but our 15th Anniversary Celebration as an organization... and, it's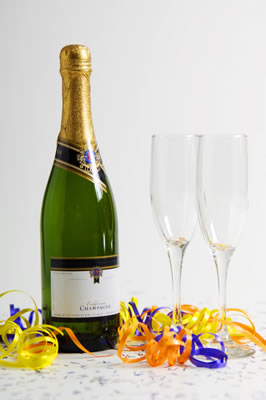 our Awards Gala. That's right, it's a night to dress up, party and honor the recipients of this year's Business of the Year award, Small Business of the Year award, and Member's Choice award just to name a few. I hope you have taken the time to submit your nominations. Who knows, you may be one of the lucky recipients. Due to the time change, your board of directors will be meeting downstairs in the Chalk Lounge so we invite you to join us as we wait for the hotel to prepare our room for 7:30pm.
The awards committee has been working hard to bring you an exciting evening so I hope to see you there.

I would like to share the following quote with you, as I believe this is what the HBSBA is all about. "In helping others, we shall help ourselves, for whatever good we give out completes the circle and comes back to us."
Flora Edwards


See you at the Awards Night!
Donna Clairmont
Directors' Reports
Membership / Vice President's Report:
The 2012/13 year for the HBSBA is nearing the end, with the Awards Night at the May meeting and our AGM at the June meeting.
For the AGM, please review the Policy Updates for 2013 which were emailed to all members earlier in the year, as we need to vote on these at the June meeting.
One of the most important issues, other than a proposed name change for the group, is to decide if we can collect all memberships at the October meeting so that the Membership director & Treasurer can deal with renewals only once per year. This will also assist the Board of Directors in budgeting for the year. We would prorate all membership fees in the first year of course, so that you are not paying a larger amount. If you did not receive these Policy changes, or have misplaced them - please email Margaret at
lar-mar@shaw.ca
, and she will be happy to resend these to you.
In addition, we need volunteers to help with events throughout the year, and to stand for a position on the Board of Directors each year. This does not require long hours, but as the old saying goes - 'many hands make short work' of any job! Please step forward and become involved in your organization. Ask one of the current directors if you want more details on a particular position.
Margaret will be available to accept your membership dues at the May meeting, or you can mail them to PO Box 3095, Courtenay, BC, V9N 5N3.


Margaret Szafron
VP & assistant Membership
Prestige Video Transfer

Program Report
For our May 2 meeting, there is a slight change in the timing and location on the night of the event. Still at the Westerly, but we will be meeting in the Chalk Lounge at 6:30 pm and going up to our usual room for 7:30 pm. Any drinks you have down in the lounge will be allowed up to our meeting room.
The media, dignitaries, and past Presidents have been invited to attend. The past Presidents will each give a short presentation.
For the introductions on this night, we hope you will not only explain your business, but also take 30 seconds to tell us something personal-a hobby, a trip you're taken or will be taking, any non-profit or volunteer work you do, etc. While time is so limited at meetings, it is important for us all to know a bit more about each other, which helps foster stronger relationships among members.
Here is all the details for you again:
2013 HBSBA Awards Gala
Thurs. May 2nd
Westerly Hotel & Convention Centre
6:30 - Westerly CHALK LOUNGE
7:30pm - Awards (Meeting Room)
Please Bring Door Prize for Draw
Bring Guests - everyone welcome
Refreshment trays, which have been sponsored, in part, by members will be provided.
June 6 meeting details
Clemens Rettich will be coming from Vancouver to be our keynote speaker for our June 6th HBSBA meeting. He'll be speaking prior to our AGM
Presentation: "Not Optional: The impact of the new economy on the 3 fundamentals of business (time, people, money)"
Speaker: Clemens Rettich, MBA, Communication and Small Business Support
Biography: Clemens knows that successfully building a small business is more craft and art than science, He coaches small business clients from almost every industry, and of almost every size, from 100, 000 to 10 million in revenues. He is a mentor, speaker, and contract instructor at the Peter B. Gustavson School of Business at the University of Victoria. He sits on community boards and supports community economic development as a facilitator and consultant. He is a volunteer with Junior Achievement Canada, educating high school students in the fundamentals of business and career development.
Member Profile

A business card is drawn for this feature
Linda Graceffo, owner of
Sparkling Graphics
, partners with clients to ensure the design solutions are truly reflective of each client's unique style and business. Linda then assures the work is completed on time and within budget even collaborating with experienced marketing professionals and writers to make sure the designs don't just look good, but that the content is effective.
Linda has been making her clients 'sparkle' since 2003 and walks through her office door every day enthused to work with so many diverse businesses. "No two design projects are the same and I love that!" says Graceffo. Linda offers complete packages for all her client's marketing campaigns from logos to letterhead and so much more!
One of Linda's passions is book design. A steady stream of self-publishing authors looking for help publishing their books led her to start a one-stop business offering à la carte and turn-key services for self-published traditional books and e-books.
The Writer Connection
has been in operation since November of 2012.
Linda strongly believes networking is important to small businesses in this community. She volunteers her time as a current director for The Women's Business Network and just recently completed her term as director for The Comox Valley Chamber of Commerce. She is also a member of Comox Valley Business Network with her self-publishing business.
Linda Graceffo, Sparkling Graphics
Bus: 250.871.3323 Cell: 250.703.6568