Don't miss out!
Register onsite on the day
Online registration has now closed. You will still be able to attend and register onsite to take part in this exciting event. The Registration Desks will be open on:
Sunday 4 November from 13.00 to 19.30
Monday 5 November from 07.45 to 19.30
Tuesday 6 November from 07.45 to 19.30
Wednesday 7 November from 08.00 to 13.00
Payments by cash, Amex, debit card and credit card will be accepted.
Follow us on Twitter @NCRI
Use the hashtag #NCRI2012 for the latest conference news.
British Journal of Cancer is proud to be sponsoring the 2012 NCRI Cancer Conference Abstract USB stick
British Journal of Cancer publishes high quality original papers and reviews that make a significant contribution to increasing understanding of the causes of cancer and to improving the treatment and survival of patients.

Visit the journal online at www.bjcancer.com to view the latest research and access selected articles FREE of charge.
"Affected by cancer" is an exhibition of art and writing by cancer patients and carers. The exhibition will be on display in the Galleria at the BT Convention Centre for the duration of the Conference. Please feel free to browse; you may even be fortunate enough to meet some of the artists and authors!
Search and cite abstracts
Design your own programme
Speakers' abstracts, as well as all accepted poster abstracts, are available on the Conference website for you to browse and search before attending the Conference, to help you to design your own Conference programme.
Does your research proposal need some expert patient and public involvement (PPI)?
If so, please come along to the Consumer Liaison Group's Dragon's Den on Monday 5 November, room 12. View the event flyer for more information.
Headlines of International Conferences in 2012
Sponsored by Roche Products Limited
Tuesday 6 November,
13.00-14.00, Room 11
What have been the latest developments in cancer research and treatment? Taking the data from past congresses, the symposium will present an independent view of the headline data from this year's key congresses.
All NCRI delegates are welcome to attend this symposium and hear from a clinician's perspective how the highlights of congresses such as the American Society of Clinical Oncology Annual Meeting could impact on patient care in the UK.
Already registered?
If you have already registered and paid you will receive an email before the Conference containing a barcode: it will allow you to avoid the queues when collecting your conference materials. This email will come from NCRI12@livebuzz.co.uk. Please check your junk box if you do not receive the email.
If you have not yet paid for your registration, you can still arrange payment and avoid queuing at the Payments Desk at the Conference by emailing or calling the NCRI Conference team on +44(0)203 469 5453. You will NOT receive an email containing a barcode for fast entry unless you have paid for your registration.
Please note:
Some sessions may have changed since you registered and made your initial selection. For the most up to date list of sessions and speakers please view the Conference

programme

.
Whilst every effort is made to ensure that you can attend your chosen sessions, your initial selection does NOT guarantee you a place in the session of your choice. Places will be filled on a first come first served basis. Arrive early to secure your place.
Want a private meeting at the Conference?
Meeting booths - sponsored by Pfizer
A key component of the NCRI Cancer Conference is the opportunity to network with other participants. A number of meeting booths with internet connection will again be available at this year's Conference to allow private meetings with fellow participants. Meeting booths can host two to six people.
Schedule meetings at the booking desk in Hall 2. Reserve your spot early as the booths fill up very quickly.
Plan your journey to Liverpool
Travel information
The city of Liverpool has excellent transport links, so you can travel to the city by any method you choose including car, train or plane. View further travel information.
The BT Convention Centre is within easy walking distance of all parts of Liverpool city centre.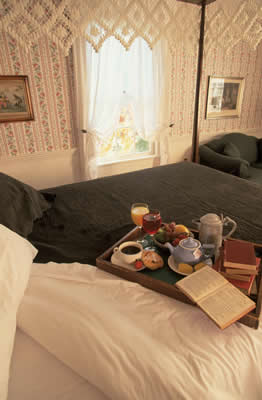 Accommodation
There are many hotels to choose from in Liverpool. Please try to book your accommodation as soon as possible to avoid disappointment. View hotels in Liverpool.
Tourist information
Liverpool is a fabulous city. It is not only famous for producing The Beatles, it is also a UNESCO World Heritage Site, sitting alongside global landmarks including the Great Wall of China and the Pyramids of Giza in Egypt. Why not combine your trip to the Conference with a spot of Liverpool sightseeing? View Liverpool tourist information.
Cell based screening in Cancer Drug Discovery: Opportunities and Challenges
Monday 5 November, 9:30-12:30, Room 4
As the initial promise of reductionist approaches to drug discovery give way to the challenges of disease linkage and acquired resistance, Cancer Research Technology (CRT) host an interactive workshop to explore the developments in technologies and the application of increased biological understanding to cell based screening approaches. With the views of both academia and industry, we will explore the key questions facing this re-emerging paradigm.
Full programme available at http://tiny.cc/crtworkshop