Weekly E-Blast:
Voicing the latest news on Communities in Need
COUNTDOWN TO ENROLLMENT

25 Days

Have news to share with us? Want to be featured on our next E-Digest? Want to read about something in particular? Please email us at aneeqa@machc.com.

Community Health Cent

er Spotlight

Congressman Delaney Attends Roundtable Discussion at Walnut Street Community Health Center

On Wednesday, August 28, Kim Murdaugh (second from left), Executive Director of Walnut Street Community Health Center, guided Congressman John Delaney (far left) on a tour of the Center, followed by a roundtable discussion of the Affordable Care Act and upcoming rollout on October 1. The roundtable was facilitated by the National Association of Community Health Centers. Guests included representatives from Tri-State Community Health Center, Mountain Laurel Medical Center, Meritus Health Center and the Washington County Health Department. Duane Taylor, Acting CEO of MACHC, participated in the discussion, along with Walnut Street CHC staff and Board members.

------------------------------------------------------------------------------------

La Red Health Center hosts a Sussex County Stakeholder Roundtable Discussion on the implementation of the Affordable Care Act

La Red Health Center hosted a Sussex County Stakeholder Roundtable Discussion conducted by the Delaware Department of Health & Social Services regarding the implementation of the Affordable Care Act. Delaware

Delaware Department of Health & Social Services Secretary Landgraf kicked off the meeting, and then introduced Senator Carper who discussed the importance of the Affordable Care Act and the tremendous impact it will have in our community.

Laura Howard, a consultant with PCG Health updated the group on the efforts completed to date, and showcased the Delaware Health Insurance Exchange at http://www.choosehealthde.com/Health-Insurance after which a group discussion that included representatives from the following organizations took place.

Small Business Administration DE District Office

Catholic Charities

Westside Family Healthcare

Beebe Medical Center

Delaware 211

Delaware Commission of Veterans Affairs

Delmarva Foundation

DHCC

First State Community Action Agency

Georgetown Chamber of Commerce

La Esperanza

La Red Health Center

Lewes Chamber of Commerce

Nanticoke Memorial Hospital

Rehoboth Beach Chamber of Commerce

Seaford Chamber of Commerce

Small Business Administration DE District Office

Sussex County Habitat for Humanity

United Way of Delaware

We will continue to highlight and support all the wonderful achievements of Health Centers!

You could be next! Please contact Aneeqa Chowdhury at aneeqa@machc.com to be placed on the

SPOTLIGHT

!

(1) Navigator & Assistor Training Application Released!!

to access the application.

(2) Did you miss HRSA's ICD-10 Basics Training Webinar?

CMS for a keynote presentation on ICD-10 basics.

(3) Did you miss HRSA's Outreach and Enrollment meeting?

Don't worry...

We have the recording and presentation of slides for you.

HRSA: FY2013 Health Center Outreach and Enrollment Call
Summary- This call covered training and certification requirements for all health center grantees and look-alikes with outreach and enrollment programs. The discussion covered the different certifications available, how they apply to health centers, and where to go for help. This call is for health centers across all Marketplace types.
- Presentation slides are HERE.
- An audio replay from the call can found HERE.
The presentation emphasizes for health centers to apply to be Certified Application Counselor (CAC) certified. This is discussed in detail during the call so please listen to the audio recording and follow the slides. You can find the Certified Application Counselor Organization application here. Applications are expected to be turned in by August 31st.




(4) AFFORDABLE CARE ACT WEBINARS:

WEBINAR II:

ACA Outreach and Enrollment Strategies and how your health center can brand itself in light of ACA.

Guest Speaker: Sally Smith and Leslie Lyles Smith from Maryland Exchange

The presentation will include an overview of the statewide outreach and communications campaign scheduled to launch in August 2013 that will raise awareness of the new health coverage options available through the Affordable Care Act. Specific tools and resources available through Maryland Health Connection for community-based organizations and stakeholders will be shared.

If you missed this webinar, please find the presentation slides here:

(1) Presentation 1: Outreach

(2) Presentation 2: Operations

*Please note the actual recorded webinar with slides are available on the MACHC website (under Events-> Webinars) or CLICK HERE.

WEBINAR III:

ACA: The National Perspective

Guest Speaker: Shawn Frick, National Association of Community Health Centers

The Affordable Care Act continues to dominate the headlines as Community Health Centers near implementation. While some states such as Maryland have a better defined path to January 2014, most states are struggling with many unanswered questions. All states, however, should be aware of the strategic moves your health center should be considering at the local, regional or statewide level to protect the best interests of your business and your patients. This webinar will examine what Community Health Centers can anticipate moving forward relative to federal funding and ACA implementation as well as strategies other states are using to place their health centers in the best strategic position as today's health care delivery systems continue to evolve.

CLICK HERE for the presentation.

(5) HIPAA Final Rule Webinar: Are You Ready for September 23, 2013?

When: September 9th, 2013 1:30 PM - 3:00 PM

This webinar provides an introduction to some of the major changes in the Omnibus Rule

This webinar provides an introduction to some of the major changes in the Omnibus Rule and identifies actions health centers should take to implement these changes. Following this 90-minute HIPAA webinar, you will be able to:

* Summarize the impact of the HIPAA Omnibus Rule on your health center.

* Identify changes that need to be made at your health center, including changes to your Business Associate Agreements and Notices of Privacy Practices, as well as to your policies and procedures governing patient access to medical records

* Understand the consequences of non-compliance with the HIPAA Omnibus Rule.

Register HERE

(6) New Uninsurance Data in the UDS Mapper to Assist With Outreach and Enrollment

When: Wednesday, September 11th, 2pm - 3pm (EST)

The Robert Graham Center is offering a NACHC-sponsored webinar on the new uninsurance data within the UDS Mapper, a mapping and decision-support tool driven primarily from health center patient location data within the Uniform Data System. The new Uninsurance Explorer tool is a collaboration between the Robert Graham Center, the National Association of Community Health Centers, the Assistant Secretary for Planning and Evaluation, and HRSA. This free webinar will go over how to use and apply the new Uninsurance Explorer to plan outreach to populations newly eligible for health insurance under the Affordable Care Act.

Friday, September 13, 2 to 3:30 p.m. EDT

Call-in Number: 888-390-0782 - Participant Code: HRSA

Health center clinical and quality leaders play an essential role in improving the health of the Nation's underserved communities and vulnerable populations. Join BPHC clinical leadership to hear important updates regarding clinical performance measures, quality improvement, patient-centered medical home, meaningful use, and the primary care workforce. You also will hear from colleagues across the country regarding their successes and challenges, and have an opportunity to have your questions answered.

Save the Date: Health Insurance Marketplace and Medicaid Expansion Outreach and Enrollment in Health Centers Part II
Tuesday, September 17, 1:30 to 3:30 p.m. EDT

This session will describe strategies health centers can employ to plan for and conduct outreach and enrollment activities that will begin October 1, 2013. Guidance on developing outreach and enrollment activities, targeting uninsured eligible populations, and examples of successful health center initiatives will be discussed.

(8) Executive Employee Retention Seminar

The one day seminar is being provided for Federally Qualified Health Centers (FQHCs), Hospitals, Local Health Departments and Health Clinics to learn strategies to retain health providers. The meeting will meet federal grant activity requirements by helping health centers retain providers in underserved communities.

When: Tuesday, September 17, 2013

Where: Anne Arundel Community College

101 College Parkway

Arnold, MD 21012

Room: Center for Applied Learning and Technology Building- Room 100

Time: Exact time TBD- but this will be an all day event

To REGISTER,

CLICK HERE.

(9) Has your Health Center been attending the Hospital Preparedness Program (HPP) monthly calls and Regional Meetings?!

Attending HPP Meetings will not only keep you and your health center on top of the latest Emergency Preparedness requirements and news, but there are other great incentives for those health centers who attend!

For a list of other EP events, please visit

this url.

(10) Save the Date: Health Insurance Marketplace and Medicaid Expansion Outreach and Enrollment in Health Centers Part II (by HRSA)


Tuesday, September 17, 1:30 to 3:30 p.m. EDT

This session will describe strategies health centers can employ to plan for and conduct outreach and enrollment activities that will begin October 1, 2013. Guidance on developing outreach and enrollment activities, targeting uninsured eligible populations, and examples of successful health center initiatives will be discussed.

Registration is Now Open!!!

MACHC's 31st Annual Meeting & Conference "Strategic Perspectives on Reform, Innovation and Accountability" September 19th & 20th, 2013
Turf Valley Conference Center
Ellicott City, MD

Join us at MACHC's 31st Annual Meeting & Conference, where you will receive the latest information on all areas relevant to the implementation of the Affordable Care Act. There will be much to learn for individuals of all positions, including but not limited to: CEOs, CFOs, COOs, Site Administrators, and Board Members of your health center!

The full implementation of the Affordable Care Act by the Obama Administration is already underway. Health Care Reform is now the law of the land. The implementation of the Affordable Care Act is perhaps the most revolutionary health reform breakthrough to occur in the healthcare sector since the creation of Medicare and Medicaid in 1965.

Community Health Centers are being challenged to combine efficiency and innovation in order to deliver quality health care in an increasingly competitive environment. However, there remains much speculation and uncertainties about what the ACA will do this fall.

Join us at MACHC's 31st Annual Conference where we will discuss some of the hottest subjects surrounding the ACA:

Best practices on how to market your Health Center and the FQHC brand

How to conduct an Organizational Readiness Assessment

Maryland and Delaware from each State's perspective in readiness for ACA implementation

Preparing for the new complexities in billing in order to receive maximum compensation

The importance of board member preparation and participation in the new healthcare paradigm

Policy, Advocacy and Legislation

Seen by some as a deliberate attempt to delay the launch of online health insurance marketplaces, a new letter from the House Energy and Commerce Committee is calling for newly funded Navigator programs to submit a host of new documents, including salary ranges, privacy policies, and position papers, before moving forward with program implementation

.

Health and Human Services (HHS) Secretary Kathleen Sebelius today announced $69.7 million in grant awards to 13 states to expand Maternal, Infant, and Early Childhood Home Visiting (MIECHV) Program activities funded by the Affordable Care Act. These competitive awards recognize states that have implemented a high-quality, evidence-based home visiting program as part of a comprehensive, early childhood system of care.

Among other 11 states, MD and DE received the dollars too.

Maternal, Infant, and Early Childhood Home Visiting Program
Expansion Grant Awards

Executive Office of the Governor of Delaware Dover DE

$4,564,242

Maryland Department of Health and Mental Hygiene Baltimore MD

$6,427,296

Michigan House Approves Expanding Medicaid Under Obamacare

The Republican-led Michigan House gave final approval on Tuesday to a bill that would expand the Medicaid health program for the poor under Democratic President Barack Obama's healthcare reform law. Representatives voted 75-32 to concur with modifications of a bill that they had approved in June and agreed to send it to Michigan Governor Rick Snyder, a Republican who has backed the expansion of the Medicaid program.

The federal government will allow Indiana to operate its own health program temporarily, Governor Mike Pence said on Tuesday, making it the first state to receive such a major exception this year under President Barack Obama's signature medical reform law. Indiana is one of the Republican-led states that rejected the federal government's incentives to expand the Medicaid health program for the poor and declined to set up a health insurance exchange to allow consumers to shop for insurance (hybrid private options).

About half the births in the United States are paid for by Medicaid - a figure higher than previous estimates - and the numbers could increase as the state-federal health insurance program expands under the Affordable Care Act, according to a study r

eleased Tuesday.

After A Decade, Congress Moves To Fix Doctors' Medicare Pay

But something unusual happened just before Congress left for its summer break. The House Energy and Commerce Committee voted 51-0 for a bill that would overhaul the way Medicare pays doctors. The bill would, among other things, repeal something called the sustainable growth rate formula, or SGR, and eventually replace it with a system that would pay doctors based on how healthy they keep their patients

AARP has crunched some alarming numbers: The number of potential caregivers available for every person who is at least 80 years old is expected to plummet by 2030, as the older population outpaces the number of younger Americans. The ratio of people in the most common caregiving age group (45 to 64) to those most likely to need long-term care (80 and over) is expected to fall to 4 to 1 by 2030 -- compared with more than 7 to 1 in 2010, AARP says. By 2050, the ratio could drop to less than 3 to 1

Together with neighboring Palau and the Marshall Islands, the Federated States of Micronesia has a special compact with the U.S. under which its people, heavily recruited by the U.S. military, can live and work here indefinitely - but as noncitizens, they are denied certain federal benefits. Afkas, 48, first came to the U.S. a year ago, suffering from diabetes and heart problems, and was immediately diagnosed with kidney failure that requires three-times-a-week dialysis. Last month, he was notified that he lacked sufficient job credits to continue receiving the Medicare coverage he's depended on to cover some of his medical bills. Now ... Afkas is taking stock of his health-care options as the clock counts down to the Oct. 1 opening day for enrolling in health coverage under the federal government's Affordable Care Act (ACA). ... For him, it doesn't look so good

The federal government is spending millions of dollars to promote health care coverage via new marketplace exchanges, but with only a few weeks left until their debut.

More than two dozen call center operators took their places in neat rows of private cubicles in numerous states this week, providing the first official link between consumers and the state's new health insurance exchange.

The Obama administration is planning to spend $8.7 million encouraging people to enroll in new health insurance options under Obamacare, Sen. Marco Rubio (R-Fla.) said Tuesday. Rubio criticized the expenditure, which comes as he and a handful of other conservative Republicans are threatening a government shutdown over funding to implement the healthcare law

Officials overseeing Delaware's implementation of the federal health care reform law still don't know what residents will pay for health care coverage under a new state health insurance exchange. Officials expect to begin enrolling some 35,000 people in the health insurance exchange starting Oct. 1, for coverage effective Jan. 1, 2014

STATE READY TO GUIDE UNINSURED DELAWAREANS THROUGH ENROLLMENT ON THE HEALTH INSURANCE MARKETPLACE BEGINNING OCT. 1

Less than a month before Delaware's Health Insurance Marketplace opens for enrollment, state officials and community organizations said they are ready to begin the historic program to provide uninsured Delawareans greater access to affordable health care.

Delaware Health and Social Services Secretary Rita Landgraf and Insurance Commissioner Karen Weldin Stewart were joined today at a kickoff event for the marketplace by representatives of the four community organizations who will guide individuals, families and small business owners through the enrollment process. As part of the Affordable Care Act signed into law in 2010, each state must establish a marketplace - formerly known as an exchange - for individuals who don't have access to affordable health insurance through work or some other means. In addition, small business owners can shop for plans for their employees through the Small Business Health Options Program (SHOP). Enrollment for individuals and small businesses will begin Oct. 1. Information about the marketplace is available at www.ChooseHealthDE.com, the state's official marketplace website, which is also available in Spanish.

The state's online insurance marketplace, which is scheduled to begin operating in October, enlisted the help of the Super Bowl champs as part of an advertising campaign unveiled Tuesday.

The Ravens join Giant Food and CVS Pharmacy in the effort to get as many uninsured people as possible enrolled in the state' online marketplace, dubbed the Maryland Health Connection. With an ad budget of $2.5 million, the predominantly Democratic state hopes to enroll 180,000 in private coverage sold through the marketplace and another 110,000 in an expanded Medicaid program

Maryland To Launch Ad Campaign For Health Insurance Marketplace
Marylanders, with the help of a catchy jingle and the Baltimore Ravens, will urge residents to sign up for new health insurance coverage available through federal reforms in an advertising campaign launching this month, health officials said Tuesday. Television, radio, online and print ads featuring the faces and voices of state residents who plan to sign up for coverage will soon proliferate in the state, including in prime spots during Ravens broadcasts and eventually billboard and transit ads.
The budget woes are afflicting, among others, state governments, American Indian tribes, military contractors and cancer research laboratories. Budget experts said that the short-term concerns over next year's dollar figures were already hampering long-term planning and making government officials hesitant to commit to big projects or to hire needed employees. In an interview, Dr. Francis Collins, the director of the National Institutes of Health, called 2013 the "darkest ever" year for the agency, whose budget is at its lowest inflation-adjusted appropriations level in more than a decade. The agency has been awarding grants to an increasingly smaller sliver of applicants as well
This fall, tens of thousands of U.S. workers will learn that they're getting their health benefits next year in a radical new way: Their employers will give them a fixed sum of money and let them choose their plan from an online marketplace. ... The private exchanges for employers are separate from the government-operated

marketplaces that are being created in each state under the federal health law, which will serve individual consumers and small companies.
As the nation transitions from fee-for-service models of care to quality-based models, hospitals are looking to save their bottom lines by acquiring small practices and are doing so at an alarming rate. According to the American Hospital Association, the number of physicians and dentists employed by hospitals has increased by over 40% in the last ten years.
on the ACA this week?
Why should I have health coverage starting Open Enrollment (October 1st)?
Learn about the Individual Mandate
The federal health law's individual mandate, one of the key building blocks of the insurance overhaul, remains controversial as the October start date approaches for enrolling in new online marketplaces. Individuals who don't get insurance through work will shop for insurance on these websites for policies that will take effect in January. ... Despite all that attention to the mandate, 26 percent of Americans aren't aware of the requirement or didn't think the law included it, according to a March 2013 Kaiser Family Foundation poll. Here are some basic questions and answers about mandate.

Insuring Your Health: Complex Personal Issues May Cloud Decisions About Buying Insurance
If the volume of emails from members and others is any indication, people are beginning to focus on how the health care overhaul will affect them. With the opening of the online health insurance marketplaces less than a month away, consumers with job-based coverage want to know if they can buy a plan there (answer: yes, but they may not qualify for subsidies); those with individual coverage want to know how the plans will compare with what they currently have (answer: generally better coverage and potentially higher premiums, offset by subsidies); and those who have been unable to afford a plan or turned down because they have medical problems want to know if the marketplaces will provide better options than they currently have.
Grants & Funding Opportunities
Debunk the Myths: Grant Application Video Series
Federal grants can be excellent funding opportunities for your project, but not understanding the process can lead to a great deal of frustration.
This video
series will debunk common myths and assist you with your grant applications.
FY 2014 Service Area Competition (SAC) Technical Assistance
Service Area Competition - New, Competing Continuation, and Supplemental (HRSA-14-021, HRSA-14-022, HRSA14-023, HRSA-14-024, HRSA-14-025, HRSA-14-026, HRSA-14-027, HRSA-14-028)
Through the Service Area Competition (SAC), HRSA will award approximately $468 million in funding to an estimated 310 SAC applicants. A SAC application is a request for Federal financial assistance to support comprehensive primary health care services for a competitively announced underserved area or population. All available service areas (see below) are currently served by Health Center Program grantees whose project periods are ending in FY 2014.
Application Deadlines
| | | | |
| --- | --- | --- | --- |
| Project Period Start Date | HRSA Announcement Number | Grants.gov Deadline (11:59 PM ET) | HRSA EHB Deadline (5:00 PM ET) |
| November 1, 2013 | HRSA-14-021 | July 24, 2013 | August 7, 2013 |
| December 1, 2013 | HRSA-14-022 | July 31, 2013 | August 14, 2013 |
| January 1, 2014 | HRSA-14-023 | August 14, 2013 | August 28, 2013 |
| February 1, 2014 | HRSA-14-024 | September 11, 2013 | September 25, 2013 |
| March 1, 2014 | HRSA-14-025 | October 9, 2013 | October 23, 2013 |
| April 1, 2014 | HRSA-14-026 | October 30, 2013 | November 13, 2013 |
| May 1, 2014 | HRSA-14-027 | December 4, 2013 | December 18, 2013 |
| June 1, 2014 | HRSA-14-028 | January 8, 2014 | January 22, 2014 |
*Please click on the title for more information regarding the various grants.
AHRQ Disseminating Patient Centered Outcomes Research to Improve Health Care Delivery
Application Deadline: September 27, 2013
Grants to leverage the capacities of existing broad-based networks of providers and other key stakeholders to disseminate and implement existing evidence for improving the quality of care delivery. Spread of evidence to support change in care delivery requires coordination, buy-in and active participation by diverse providers across multiple settings of care, collaboration with other key stakeholders (including payers and consumers) who are instrumental in shaping care delivery, and adaptation of interventions to local conditions. In recognition of these well-documented challenges and needs, this funding opportunity requires that applicants represent existing networks of providers and other stakeholders that have the knowledge, on-going relationships, expertise, infrastructures, past experience and understanding of local needs and constraints to maximize buy-in, collaboration, and appropriate adaptation to local conditions.
Bureau of Primary Health Care Loan Guarantee Program
Application Deadline: Applications accepted on an ongoing basis
Loan program to Section 330 health centers to obtain a loan guarantee for the financing of a medical facility construction, renovation and modernization.
Has your FQHC joined the
National Branding Campaign?
With more than 43 billion people eligible to enroll in private insurance starting this October 1, FQHCs strive to create an identifiable unifying identity for themselves. This is where the National Branding Campaign for Our Health Centers comes into place.
The campaign is a national branding effort to strengthen recognition of our Health Centers as a unified and nationwide network of quality community-based primary care providers. Initially created at the state level by the Pennsylvania Association of Community Health Centers (PACHC) and its membership, the National Association of Community Health Centers has expanded the campaign nationwide.
The FQHC Brand Components
MACHC recently hosted a Branding Webinar for MD and DE Health Centers with CEO of PACHC, Cheri Reinhart and Event and Communications Coordinator, Kirsten Keyes, as guest speakers. If you missed the webinar and would like access, please click here.
*MACHC will bring back Cheri Reinhart, CEO of Pennsylvania PCA present and lead a workgroup during MACHC's Annual Conference on Thursday - September 19, 2013!
Health Observances This Week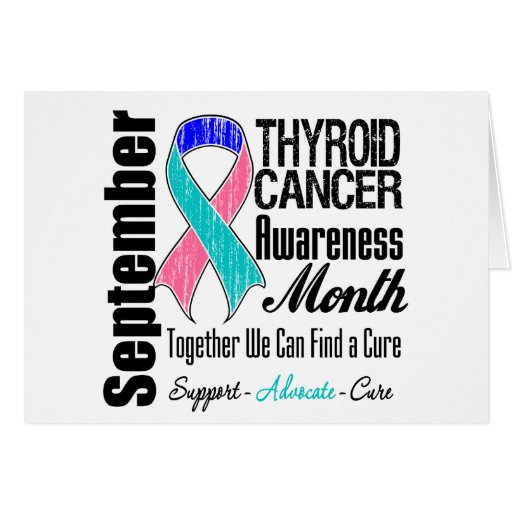 Thyroid Cancer Awareness Month

Thyroid Cancer Awareness Month is sponsored by ThyCa: Thyroid Cancer Survivors'

Association to educate the public about thyroid cancer, a cancer that has increased in incidence.
The event focuses on the importance of early detection, treatment, lifelong monitoring, and the
resources available for people with thyroid cancer and their families.
Ways to help:
Know the signs to discuss with your physician:

You feel a lump in your neck, or your doctor may notice a nodule in your neck during a routine checkup. Most of these thyroid nodules are benign (noncancerous).
Some people first notice lymph node swellings, fullness in the neck, voice changes, or difficulty breathing or swallowing.

Tell others about ThyCa: Thyroid Cancer Survivors' Association, Inc. and our award-winning web site
Print out and share flyers from thyca website
- See more at: http://www.thyca.org/how-to-help/awareness/#sthash.RXxbZxu5.dpuf
For more information,
contact: Publications Department | ThyCa: Thyroid Cancer Survivors' Association, Inc. |
877.588.7904 | thyca@thyca.org | www.thyca.org
4319 Forbes Blvd. Lanham, MD 20706
|
www.machc.com
| 3

01.577.0097

Copyright © 2013. All Rights Reserved.