The Oliver Foundation is a non-profit organization dedicated to the prevention of childhood obesity.
Congratulation to Danielle Fournier and Chris Bowden, Oliver Foundation Teen Board members.
They were selected to participate in a Townhall Meeting and youth sessions at the 6th Annual Southern Obesity Summit in Charlotte, NC. this past October.

Recipe
Light and Spicy Scalloped Sweet Potatoes
Yield: 6, 1 cup servings
INGREDIENTS
3 large (5" long) sweet potatoes, peeled and thinly sliced
1 large white onion, thinly sliced
3 cloves garlic, chopped
1 t. ground coriander
1 T. ground cumin
1/2 t. black pepper
3/4 cup skim milk
1/2 cup grated sharp cheddar cheese
1 t. hot sauce (to taste)
PREPARATION
Preheat oven to 400 degrees.
Spray a casserole dish with nonstick cooking spray
Layer 1/2 of the sweet potatoes and 1/3 of the spices. Next layer the onions and garlic and 1/3 of the spices. Top with the remaining sweet potatoes and spices.
Pour the milk over the casserole, add hot sauce. Top with cheddar cheese.
Bake covered for 20 minutes. Remove lid and bake for an additional 10 minutes.
Vegetables should be tender and cheese golden brown.
Visit the Oliver Foundation website for more recipes.

Funding Opportunities
Loew's Toolbox for Education
Lowe's Charitable and Educational Foundation knows how hard you work for your kids and your community and is dedicated to helping your parent-teacher group achieve even more for your school. Apply for the Toolbox for Education Grant now and build on your already impressive parent group success with Lowe's.
Do you know someone - a parent or teacher - who would like to receive the Oliver Kids TEAM Newsletter?
Forward this newsletter to them and help them
Good Things Come in Small Portions
Good things do come in small packages, especially calories. We just finished eating our Thanksgiving meal and now we are on the way to the next feast.
By all means enjoy your holiday meal, but remember the reason for the season is not to gain weight. Most of us will put on a couple of pounds from Halloween to New Year's Day - but it's not a given.
Serve your holiday meal on small plates. Keep the high calorie choices off the table. If you have to get up to get another serving, you may skip it altogether.
Make a commitment to exercise for at least 15 minutes every day during the holiday season - walk, dance, jog or yoga - just move. Once you get started you may find yourself working out much longer.
Remember the reason for the season. Plan dates with your family and friends that aren't focused on eating. Spend an afternoon shopping, wrapping gifts or volunteering.
Start a new family tradition. If weather permits, go outside and play a game of touch football, take the family dog for a walk, the important part is to bring physical activity into your day.
Choose a Smart Portion!
Unless your meal comes from a package with a nutrition label, most of us don't know how many calories we eat and drink during the day.
When you sit down for your holiday meal keep this in mind.
Mashed potatoes - 1/2 cup serving size is about the size of half a tennis ball. That will give you approximately 119 calories. If its made with lots of butter, cream and cheese, the calories just go up. A typical serving is about twice that amount, so if you go back for seconds that could add up to almost 500 calories in mashed potatoes alone.
Prime Rib - serving size is 3 to 4 ounces which is roughly the size of the palm of your hand. Nutrition wise that's approximately 284 calories. A usual serving is typically 20 ounces which will give you more that 1,000 calories.
Egg Nog - serving size is 4 ounces which is equal to a third of a 12 ounce soda can. This provides 172 calories. Watch out for this one, with all the sugar and fat it will add up quickly.
Sugar Cookie - one cookie (2 1/2 inch) is 72 calories. If you can't say no to more than one cookie this holiday season be aware that you will pay the price in calories and probably pounds.
Champagne - a serving size is 4 ounces. A typical champagne flute holds 6 ounces, it should be about 2/3 full for a 4 ounce serving. One serving will give you 91 calories. Alcohol will reduce inhibition and may increase food cravings. If you over indulge in champagne you will more than likely over eat too. So be careful and drink responsibly.
Exercise and Calorie Burn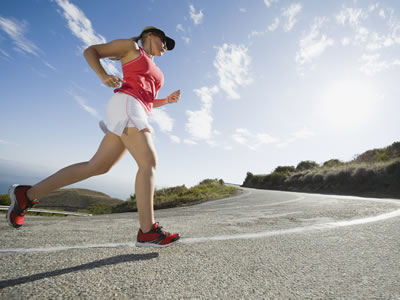 You tried to stay vigilant to your healthy habits, but you overindulged during the holidays. How much will I need to exercise to burn off all the egg nog and cookies?
Calories burned are for 1 hour of exercise by a 155 lb. woman.
Aerobics, general 457 calories
Ballroom dancing, slow 211 calories
Basketball, shooting baskets 317 calories
Cleaning, dusting 176 calories
Downhill snow skiing 422 calories
Fishing, general 211 calories
Golf, walking,general 317 calories
Juggling 281 calories
Running, 12 min/mile 563 calories
Swimming, leisurely 422 calories
Volleyball playing 211 calories
Walking the dog 211 calories
More On-line Nutrition Integrated Curriculum
TITLE: Heart Health
OBJECTIVE: Students will gain a better understanding of the basic facts, statistics, workings, and structure of the heart.
Chances are, every student in your class will know someone who has had heart problems.
After discussing the causes of heart disease, talk about the role that diet and exercise can play in maintaining a healthy heart. Ask your students to go online and find healthy dessert recipes that do not involve cooking or to bring in magazines from home that include recipes for healthy desserts. You can also provide access to kid-friendly cookbooks, such as the Kids' Cookbook: All Recipes Made by Real Kids in Real Kitchens! (American Heart Association, 1993).
After sharing their recipes, have students vote on which dessert will be made in class.
Before eating the dessert, take your students on a brisk walk outdoors. If it's a rainy day, do some indoor aerobics to their favorite music.
Lesson courtesy of ReadWriteThink.
Looking for more nutrition integrated lessons? Go to the Oliver Kids Manual where you'll find 50+ lessons.
Have you created a Healthy School Environment in your district? Send us an e-mail and tell us all about it - info@oliverfoundation.org .


You may be spotlighted in the next Oliver Foundation newsletter - T.E.A.M. Talk.
Sincerely,
Oliver Foundation