North Tustin Parent Association Meeting
Monday, March 11th
8:30 - 10:00 am
Room 113
Under Construction! This month's NTPA guest speaker is Mr. Chad Jackson, Director of Operations at Fairmont. He will be presenting the renovation plans for several of the classrooms and the playground which will be completed over this coming summer. Please be sure to join us!
NTPA Upcoming Event - Fun Run
Thursday, May 2nd
Get ready! Get set! Go! It's the 2013 Fun Run fundraiser on May 2nd!
As part its Fun Run fundraiser, the North Tustin Campus Parent Association (NTCPA) is selling commemorative Fun Run T-shirts. The front of the shirt will feature artwork by an NTCPA student and the back of the shirt will list Fun Run sponsors. Proceeds from the Fun Run go to support the school. Sponsors forms with check to the NTCPA are due March 27th in the NTPA drop box in the front office or to your child's homeroom teacher.
Enrollment Hot Dog Lunch Celebration
Thursday, March 14th
11:00-2:00 pm
Lunch on Us!! You are invited to our Annual Re-Enrollment Lunch. To celebrate this year's re-enrollment season, please join your student and all of our Fairmont families for a hot dog BBQ! Everyone is welcome to eat with their children at the times below:
Here is the schedule:
Preschool - 11:00-11:20
JK - Montague - 11:10 - 11:50
JK - Finkle - 11:20-12:00
K - Anderson - 11:30 - 12:10
K - Martinez - 11:40 -12:20
1st - Chewning - 11:50 - 12:30
1st - Fraser - 12:00 - 12:40
7th & 8th - 12:08 - 12:50
2nd - Escutia - 12:15 - 12:55
2nd - Kaneski - 12:25 - 1:05
3rd - Howe - 12:35 - 1:15
3rd - Lottes - 12:45 - 1:25
6th - 12:53 - 1:35
4th - Williamson - 1:00 - 1:40
4th - Yujuico - 1:05 - 1:45
5th - White - 1:10 - 1:50


North Tustin Spirit Week
We've got Spirit, yes we do! You've got spirit, how 'bout you?
Next week, the North Tustin Campus is celebrating Spirit Week!
Each day of the week is a theme day and Monday, March 11th is the kickoff assembly. Show your school spirit by participating on each day.
Here are the themes:
Monday, March 11th - Pajama Day
Tuesday, March 12th - Patriotic Day
Wednesday, March 13th - Color Wars Day
Thursday, March 14th - Superhero Day
Friday, March 15th - Crazy Hair & Clothes Day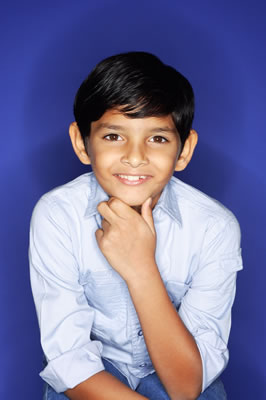 Spring Pictures
Wednesday, March 13th LIfetouch will be here to take Spring Portraits. Please wear spring color attire. Within the next 3-4 weeks you will be receiving a package of your child's pictures. You can purchase the whole package or 1-4 sheets of pictures or you can return the entire package. Fliers will be sent home Friday.
Fairmont Summer Programs 2013
"Once Upon A Time"
Summer School Programs 2013
Preschool Summer School - June 24-August 1st
Elementary Summer School - June 24-August 1st
Summer Camp Programs 2013
Preschool Summer Camp - June 17-August 9
Elementary Summer Camp - June 17-August 9
Enrichment Workshops
Jedi Engineering With Lego - June 17-20
Jedi Master Engineering With Lego - June 17-20
Life Science Workshop - July 15-18
Skyhawk Volleyball Workshop - August 5-8
Destination Science:Wacky Mega-Bot Tech - August 5-9
Writing Workshop - July 22-August 1
Jr. High Workshops
Focus on Fundamentals - Summer School - June 24-August 1
Debate Workshop - June 24-28
Counselor - In - Training Program - June 24-August 9
Leadership Workshop - June 17-21
The Summer Website will be available on March 8th!
Summer Camp 2013 - Name the Mascot!

Hear ye, hear ye! We are pleased to announce that the theme for our 60th Summer Program is Once Upon a Time! We're looking forward to a magical summer, and we want you to be a part of it! Your first opportunity to join in the fun is to help us name our Dragon mascot!

Here's how:
1. Become a fan of Fairmont Summer Programs at
www.facebook.com/FairmontSummer
2. Post your name suggestion on our Facebook wall March 1st - 11th
3. Fairmont will choose the top 5 names and you can vote for your favorite name March 12th -18th
4. The winning name will be announced on March 19th
5. The winner(s) will receive a free week of Summer Camp!

Re-Enrollment News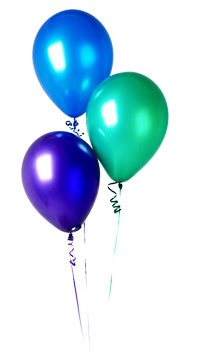 The North Tustin Campus would like to welcome you back for the upcoming 2013/2014 school year. Thank you to our many families who have submitted their re-enrollment contracts. If you have not already, please submit your re-enrollment contract at your earliest convenience to secure your child's place at North Tustin for next year. Now that our priority re-enrollment deadline has passed, we are accepting applications from new families.
To celebrate our campus community, we will be hosting several fun-filled activities for students and parents in the next few months.

Here's a sneak peek at things to come:
Thursday, March 14th - Student & Parent Hot Dog Lunch Re-Enrollment Celebration!
Monday, April 15th: DRAWING - ASSIGNED PARKING SPACE FOR ONE MONTH: Each family whose child(ren) is/are enrolled will be entered into the Free Parking Space for One Month Drawing. Winners will be announced at the NTPA monthly meeting on Monday, April 15. If you would like to participate, please submit your contract by Friday, March 29.

Monday, April 15th: DRAWING - FIVE CONTINUOUS DAYS OF FREE DRESS PASS: K- 8th grade enrolled student names will be entered in a drawing to receive Five Continuous Days of Free Dress (the week of their choice). We will choose one winner per classroom/homeroom. Winners will be announced Monday, April 15. If you would like your child to participate, please submit your contract by Friday, March 29.
March Lunch Menus