Why Mom Deserves a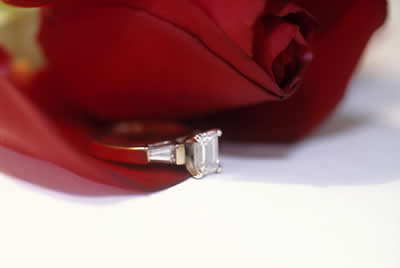 Diamond
The mission of the Why Mom Deserves a Diamond Contest is to give the opportunity for every child in the nation to express their words of appreciation to their mothers. The contest prepares students for a lifetime of success through academic achievement and building self-esteem.
The contest fulfills the Common Core Standards of figurative language, enhances creative writing skills, and also expresses gratitude to the special person who helps us become who we are - our moms.
Positive words encourage and inspire us, and the contest is based on the power and everlasting benefits of these words. That is why it is a requirement for every winner to recite their words to their moms.
Congratulations to the winners in the 21st annual mother's appreciation contest. Each student has earned a genuine unmounted African Garnet or Brazilian Amethyst. Winners may come to the store on a future date and time to recite their essays, then select and present their gemstones to their moms. The words of the winning essays are at the store. Winners must be accompanied by their mother or the person who inspired the essay.
We are proud to announce the following winners:
8th Grade:
Elizabeth, Sara, Cassie
7th Grade: Hyun Ki, Eric, Jack, Alexa, Poppy, Bryan, Derrick, Madison, Nicholas, Camden, Sarah, Adrian
6th Grade: Halah, Nadia, Brandon, Kiana, Liza, Rayan, James, Hyeongin, Anton, Karishma, Aycia, Ronak, Xerxes, Candy, Ivanna, Fareed, Jeffrey
5th Grade: Leslie, Jacob, Matthew, Sasha, May, Lex, Andrew, Sofia, Elina
4th Grade: Laura, David, Megan, Deniz, Shala, Kaylin, Ved, Sierra, Brayden, Lauden, Ryan, Bijan
Join Us for Open House Tonight! - Friday, February 22, 2013
Prospective Parent Welcome
5:15 - 5:30 pm
Curriculum Review
5:30 - 6:00 pm
You are invited to attend a new event during this year's Open House. Our teachers will be introducing you to next year's curriculum giving you the opportunity to hear what to expect in your child's upcoming grade level. Please plan to join our teachers for this curriculum preview from 5:30 to 6:00 for grades JK through 5th.
Schedule:
JK parents visit Mrs. Anderson's classroom Rm 100
Kindergarten parents visit Mrs. Fraser's classroom Rm 105
First grade parents visit Mrs. Kaneski's classrom Rm 109
Second grade parents visit Mrs. Howe's classroom Rm 202
Third grade parents visit Mrs.Yujuico's classrom Rm 116
Fourth grade parents visit Mrs. White's classroom Rm 118
This replaces the parent move-up day that we typically do during the school day for parents
Open House - No School
6:00 - 8:00 pm
We are all looking forward to this year's Open House! From preschool to 8th grade, everyone is busy finishing their Open House projects to show off to parents and friends. We will see you on campus tonight!
Re-Enrollment News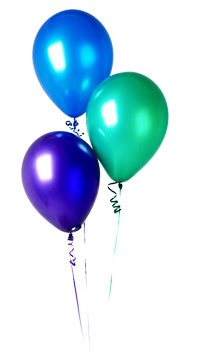 The North Tustin Campus would like to welcome you back for the upcoming 2013/2014 school year. Thank you to our many families who have submitted their re-enrollment contracts. We will be hosting several fun-filled and educational activities for students and parents in the next few months.

Here's a sneak peek at things to come:
Friday, February 22nd - Open House Curriculum Review 5:30-6:00 pm
P4 - 4th grade parents are invited to spend time with the teachers in their children's coming grade level. JK through 5th grade teachers will discuss curriculum, schedules, homework policies, field trips, and more. There will also be a Q and A time.

Thursday, February 27th - Lunch with Next Year's Teacher (held during current lunch time)
P4 - 4th grade students will lunch with teachers in their coming grade level. JK through 5th grade teachers will spend special time with students who will promote into their classes in the fall. North Tustin will provide cookies for each student. NOTE: Children may purchase their school lunches or bring lunches from home as they typically do.
Thursday, March 14th - Student & Parent Hot Dog Lunch Re-Enrollment Celebration!
Additionally, the following drawings will be held:
Monday, April 15th: DRAWING - ASSIGNED PARKING SPACE FOR ONE MONTH: Each family whose child(ren) is/are enrolled will be entered into the Free Parking Space for One Month Drawing. Winners will be announced at the NTPA monthly meeting on Monday, April 15. If you would like to participate, please submit your contract by Friday, March 29.

Monday, April 15th: DRAWING - FIVE CONTINUOUS DAYS OF FREE DRESS PASS: K- 8th grade enrolled student names will be entered in a drawing to receive Five Continuous Days of Free Dress (the week of their choice). We will choose one winner per classroom/homeroom. Winners will be announced Monday, April 15. If you would like your child to participate, please submit your contract by Friday, March 29.
Scholar Search OC This Sunday
Sunday, February 24 10am-5pm
We invite Fairmont parents and prospective parents to take part in the Orange County Scholar Search Educational Forum being held at Fairmont Preparatory Academy this February. Fairmont has partnered with the Scholar Search Associates to co-host this special event.
To make reservations for the Forum go to the
Anaheim Forum page
on the Scholar Search site and
click on "Reserve Your Spaces" located on the blue horizontal menu bar.
February Lunch Menus