FPS Cheer Team Wins Third Place in the Nation!
Last Friday, our FPS cheer team along with mostly moms and a couple of dads and siblings flew to Orlando Florida to participate in the National High School Cheerleading Championship in the Youth Recreational Category, sponsored by the Universal Cheerleaders Association known as UCA.
The National High School Cheerleading Championship (NHSCC) is the most prestigious cheerleading championship in the country. The NHSCC is held at the Walt Disney WorldŽ Resort in Orlando, Florida, and nationally televised on ESPN and ESPN2 to over 100 million homes and 32 countries nationwide each year.
Our team, coached by Ms. Bradley and Mrs. Yujuico, did a phenomenal job. They took the stage in front of hundreds of people and displayed confidence and energy while delivering a great routine. The coaches knew that our team would be challenged when it came to the degree of difficulty in their routine. The message they gave the girls was to work towards their strengths and to connect with the crowd. They did exactly that and it resulted in a finish making them third in the nation in a pool of seven teams. Watching our team take command of the stage was inspiring. They had such a sharp performance that it was undeniable that they deserved to be amongst the top teams in their category. For more information about the competition, visit http://uca.varsity.com/Nationals.aspx, Click here to view the Fairmont routine.
Congratulations girls on your representation of Fairmont and your team and coaches!
Friday, February 22, 2013
New Parent Welcome
5:15 - 5:30 pm
Curriculum Review
5:30 - 6:00 pm
You are invited to attend a new event during this year's Open House. Our teachers will be introducing you to next year's curriculum giving you the opportunity to hear what to expect in your child's upcoming grade level. Please plan to join our teachers for this curriculum preview from 5:30 to 6:00 for grades JK through 5th.
Schedule:
JK parents visit Mrs. Anderson's classroom Rm 100
Kindergarten parents visit Mrs. Fraser's classroom Rm 105
First grade parents visit Mrs. Kaneski's classrom Rm 109
Second grade parents visit Mrs. Howe's classroom Rm 202
Third grade parents visit Mrs.Yujuico's classrom Rm 116
Fourth grade parents visit Mrs. White's classroom Rm 118
This replaces the parent move-up day that we typically do during the school day for parents
Open House - No School
6:00 - 8:00 pm
We are all looking forward to this year's Open House! From preschool to 8th grade, everyone is busy finishing their Open House projects to show off to parents and friends.

Open House season is here! That means it's time for students and their teachers to "show off" everything that has been going on since school started in the fall. No one loves Open House more than moms and dads who can't wait to be wowed by all of the incredible work on display. With that in mind, here are a few Dos and Don'ts to get the most out of your Open House experience.
From the Fairmont Blog:
DO let your child guide you around the classroom and campus to any special displays or presentations. Pay special attention as he or she shares personal work with you. This is a precious opportunity to say "great job" and to reinforce the life lesson that hard work pays off.
DON'T compare your child's work with that of his or her classmates. Every child is unique with his or her own strong suits. I know it's tempting to wonder out loud why your child's handwriting isn't as neat as Susie's, but now is not the time. If something really concerns you, schedule a conference to talk it over with your child's teacher.
DO make a point of praising your child's teacher. Let him or her know how great the room looks and how impressed you are with all of the student work on display. Open House is a big night for teachers, who, don't get enough kudos for all that they do. Let your child's teacher know how much you appreciate his or her hard work in preparation of Open House and throughout the year.
DON'T pull your child's teacher aside for an impromptu conference. You'll put the teacher in an awkward position, and you won't get his or her undivided attention. If something is on your mind, plan to discuss it at a more appropriate time.
DO visit other classrooms including the rooms of teachers in the next grade up from your child's current grade. This is a wonderful time for you and your child to check out what it's like to "move-up" to the next grade. You'll also have an opportunity to meet art, music, science lab and other specialty teachers and find out a little more about what goes on in these programs.
DON'T forget to bring your camera so you can post some awesome pictures on Facebook the day after the big night!
THE PLANNING FOR FUN RUN 2013 IS OFF AND RUNNING; VOLUNTEERS NEEDED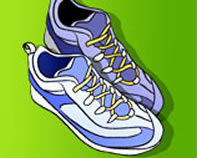 If you would like to join the committee organizing the Fun Run 2013, please contact Sheila Pistone-Pirzadeh at harleypirzadehmom@yahoo.com for information. The Fun Run is a fundraiser organized by the NTPA. All parents are welcome to join the committee. This is a great opportunity to be involved and meet other parents. The first meeting of the committee is Wednesday, February 20, at 2:45 pm by the Campus lunch tables.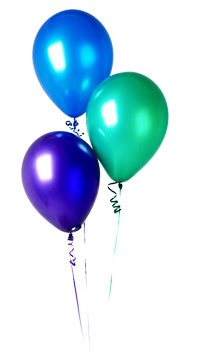 Re-Enrollment News
The North Tustin Campus would like to welcome you back for the upcoming 2013/2014 school year. Thank you to our many families who have submitted their re-enrollment contracts. We will be hosting several fun-filled and educational activities for students and parents in the next few months.

Here's a sneak peek at things to come:
Friday, February 22nd - Open House Curriculum Review 5:30-6:00 pm
P4 - 4th grade parents are invited to spend time with the teachers in their children's coming grade level. JK through fifth grade teachers will discuss curriculum, schedules, homework policies, field trips, and more. There will also be a Q and A time.

Thursday, February 27th - Lunch with Next Year's Teacher (held during current lunch time)
P4 - 4th grade students will lunch with teachers in their coming grade level. JK through fifth grade teachers will spend special time with students who will promote into their classes in the fall. North Tustin will provide cookies for each student. NOTE: Children may purchase their school lunches or bring lunches from home as they typically do.

Thursday, March 14th - Student & Parent Hot Dog Lunch Celebrate Hitting 50% Re-Enrollment.

Additionally, the following drawings will be held:
Monday, April 15th: DRAWING - FREE PARKING SPACE FOR ONE MONTH: Each family whose child(ren) is/are enrolled will be entered into the Free Parking Space For One Month Drawing. Winners will be announced at the NTPA monthly meeting on Monday, April 15. If you would like to participate, please submit your contract by Friday, March 29.

Monday, April 15th: DRAWING - FIVE CONTINUOUS DAYS OF FREE DRESS PASS: K- 8th grade enrolled student names will be entered in a drawing to receive Five Continuous Days of Free Dress (the week of their choice). We will choose one winner per classroom/homeroom. Winners will be announced Monday, April 15. If you would like your child to participate, please submit your contract by Friday, March 29.
Scholar Search OC
Sunday, February 24 10am-5pm
We invite Fairmont parents and prospective parents to take part in the Orange County Scholar Search Educational Forum being held at Fairmont Preparatory Academy this February. Fairmont has partnered with the Scholar Search Associates to co-host this special event.
To make reservations for the Forum go to the
Anaheim Forum page
on the Scholar Search site and
click on "Reserve Your Spaces" located on the blue horizontal menu bar.
February Lunch Menus