NOW exhibiting in the CCC ArtSpace for April:
Cesar E. Chavez Celebration
In celebration of the life and achievements of César E. Chávez and in conjunction with the California State holiday.

Photos by Ricardo Garcia Trejo
Denim Day of Awareness
Wed | April 25 | 12-1:30pm
Dolores Huerta-Philip Vera Cruz Room, Old Student Center
Part of Sexual Assault
Awareness Month
Visit sarc.ucsd.edu for more information
California DREAM Act Application Now Available

AB131 allows for AB540 students to be eligible for state funds as of January, 2013. Students may use this Dream App to apply for State University Grant funds for Spring 2013 enrollment. The priority filing date is May 10, 2012. The Dream App will also be used for Cal Grant fund beginning January 1, 2013, for 2013-14 funding.
Visit the website for more information.
Outside the Box Group


Thursdays | 4:30-6pm
CCC Tranquility Room
An open dialogue and safe space for people of multiracial/multiethnic, mixed race to share personal experiences and be heard
For more info. contact
Dr. Cat Thompson cathompson@ucsd.edu
FOLLOW US ON
TUMBLR & TWITTER!
The latest information on CCC events, lectures, art, poetry, classes, special guests, & announcements!
The Cross-Cultural Center is committed to being accessible to all who frequent our space, participate in our programs, and attend our events. Our physical location is accessible to anyone who utilizes assisted mobility. If you require specific accommodations to fully access any of our programs or events, please contact Victor Betts vbetts@ucsd.edu or call 858.534.9689.
WANT TO UNSUBSCRIBE?
To safely unsubscribe, please click on SafeUnsubscribe at the bottom of this page. Thank you!
A Collective Response to
"To Be Anti-Racist is to be Feminist: The Hoodie and Hijab Are Not Equals"
Source: www.thefeministwire.com
It is with loving concern with which we, the undersigned feminist writers, activists and academics from diverse racial, religious, economic, and political backgrounds, write to this brilliant collective today. An article recently published on The Feminist Wire's website and circulated via its facebook page has prompted this note. In her article, "To Be Anti-Racist Is To Be Feminist: The Hoodie and the Hijab Are Not Equals," Adele Wilde-Blavatsky attempts to address the important question of what it means to be an anti-racist feminist in the 21st century. Her article, however, serves to assert white feminist privilege and power by producing a reductive understanding of racial and gendered violence and by denying Muslim women their agency.
Spotlight Feature Disclaimer:
The Spotlight Feature is a space where we invite the entire community to reflect & provide thoughts on topics that we at the Cross-Cultural Center are currently thinking & talking about. The CCC strives for meaningful, productive dialogue and context with one another. Please provide your insights on our Tumblr site and follow us for future uploads! peace. love. JOY. always!
In the Light of Reverence Film Screening

Friday | April 20 | 12pm
CCC Comuniad


As part of Earth Day, there will be a free film screening of In the Light of Reverence. In the Light of Reverence is a beautifully rendered account of the struggles of the Lakota in the Black Hills, the Hopi in Arizona and the Wintu in California to protect their sacred sites. For more information please contact Nancy at nmagpusao@ucsd.edu.
Click here to view a trailer of the film.
Breather Series: Eucalyptus Grove Hike
Sunday | April 22 | 12-2pm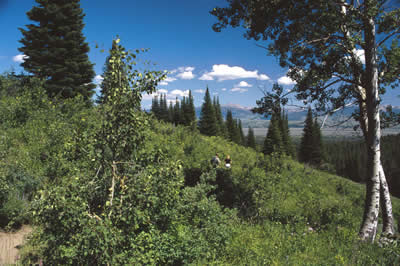 Meet at the Cross-Cultural Center
Imagine yourself in a rich green forest, with the warm sun on your back and a light breeze to cool you off. Nothing else matters except you and nature. If you enjoy such scenery or would like to try hiking for the first time, come join us at the Warren Bear, where we will hike together through the Eucalyptus Grove. Light snacks and water will be provided. Feel free to join us at the Comunidad, April 20 at 12pm, where we will be watching In Light of Reverence, in celebration of Earth Day. For more information contact Jeannette at jnetperez@gmail.com.
Sister Talks

Wednesday | April 25 | 12-1pm
CCC Library


Come join the sisters of the Cross-Cultural Center for a dialogue on race/ethnicity, gender, sexuality, culture, and violence. This is a space for womyn-identified individuals only. Light refreshments will be provided. For more information please contact Joseph Ramirez at jarramirez@ucsd.edu.
View the flyer
Hermanongs and the UFW w/ Prof. Guevarra

Friday | April 27 | 12pm
CCC Comunidad


Dr. Rudy Guevarra presents the historical coalitions of Pilipino and Mexican laborers leading to the formation of the UFW and the push for social and economic justice. For more information please contact: Nancy Magpusao at nmagpusao@ucsd.edu
Visit the website for more info.
Coming Out & Loving Yourself

Tuesday | April 24 | 5pm
CCC Library


Coming out can be a scary thing and often times can be a bit confusing. With a community filled with many labels and sub-labels, finding yourself and where you fit in it, can be a bit challenging. Come join me in a discussion on the process and journey of coming out and how to continue to self-love, self-care, and self-discover during this challenging process. For more information, contact Jeannette at jnetperez@gmail.com.
Rainbow Graduation
Saturday | June 9 | 4-6pm
The Great Hall at ERC
Attention all graduating undergraduate and graduate students! Please join the UC San Diego LGBT community as we come together to honor the students who are graduating, our volunteers, our scholarship recipients and all who have impacted our community over the last year. The event serves as the formal induction of the graduates into the family of the UC San Diego LGBT Alumni. If you are graduating, contact Shaun Travers at stravers@ucsd.edu so you are on the list!