Monday General Body Meetings



Movimiento Estudiantil Chican@ de Aztlan (MEChA):
5PM, Comunidad Large

Black Student Union (BSU):

630PM,

Comunidad Large

Coalition of South Asian People: 7PM,

Comunidad Small
Tuesday General Body Meetings


Kamalayan:
5PM, Comunidad Small

Asian & Pacific-Islander Student Alliance:
530PM, Comunidad Large

Student for Justice in Palestine:
6PM, Conference Room
Wednesday General Body Mtgs





Thursday General Body Meetings



Muslim Students Association:
6PM, TBA
FOLLOW US ON
TUMBLR & TWITTER!
The latest information on CCC events, lectures, art, poetry, classes, special guests, & announcements!
The Cross-Cultural Center is committed to being accessible to all who frequent our space, participate in our programs, and attend our events. Our physical location is accessible to anyone who utilizes assisted mobility. If you require specific accommodations to fully access any of our programs or events, please contact Victor Betts vbetts@ucsd.edu or call 858.534.9689.
WANT TO UNSUBSCRIBE?
To safely unsubscribe, please click on SafeUnsubscribe at the bottom of this page. Thank you!
Occupying Space and the Meaning of Thanks
By: Nancy Magpusao
Expressing thanks ought to be a year-round practice. When we purposefully express thanks for individuals, communities, or things, we exercise appreciation, affirmation, and validation. The forms of thanks may be brought to the visible, verbal, physical, written, personal, or public realm. Individually, when we occupy the practiced space of thankfulness our health benefits, gratitude amplifies, mood elevates, blood pressure lowers and cardiovascular and immune system are boosted.
The default setting in our brain's wiring for negativity or tendency to notice gaps may be altered. Collectively, the (non)practice of institutionalized recognition and non-recognition of individuals, communities or actions has psychological and developmental health implications across spaces, such as education and social justice.
-Continue to entire article.
Hannukah Celebration!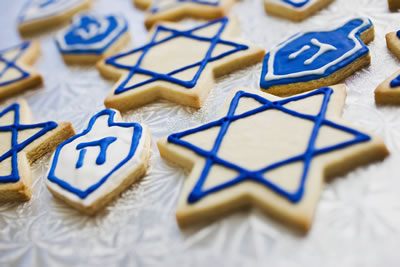 Thursday | December 1 | 6pm
CCC Comunidad


Come celebrate the festival of lights with your friends! Hosted by Hillel Union of Jewish students, the Cross-Cultural Center and Affiliates. There will be music, arts and crafts, latkes, jelly donuts, dreidles and menorahs. For more information, please contact Leah Newman at lnewman@hillelsd.org.
WOMYN Exhibit and Art Reception
Exhibit|November 18 - December 9|Conference Room
Art Reception|November 30| 12-1pm|ArtSpace



This photography exhibit showcases womyn of color organizers of UC San Diego, in particular the feelings of empowerment, groundedness and resilience that each of the subjects have imparted onto the artist. All photos were taken during "the events surrounding the Compton Cookout" and the March 4th for Education protests in early 2010. Please stop by to view the exhibit and join us at the art reception with the artist Maureen Abugan.
Breather Series: The Art of Making Gifts
Friday | December 2 | 12-3pm
CCC ArtSpace
Gift crafting is a great way for you to relax and artistically express yourself. Make something special for someone or for yourself. There will be many different crafts that you can make including picture frames, acorn ornaments, macaroni frames, totes, and little jewelry boxes. Come release that pent up stress from studying for your finals by taking time for yourself. Staff and faculty are more than welcome to come; it been a long quarter for you too! Light snacks and drinks will be provided as always. For more info email: violetag@ucsd.edu
STRESS LESS: 24 Hours Study Jams
Finals Week
Campus Community Centers + SPACES


Need a place to study for finals? Each day, from the evening of December 4th until the morning of December 8th, one of the Campus Community Centers or SPACES will be open 24 hours. Snacks, coffee and tea will be provided. Check the schedule below and get your study on!
LGBT Resource Center: Sun. 12/4 - Mon. 12/5
Cross-Cultural Center: Mon. 12/5 - Tue. 12/6
Women's Center: Tue. 12/6 - Wed. 12/7
SPACES: Wed. 12/7 - Thu. 12/8
Women's Center Director Position Posted
Filing Deadline: November 29, 2011
For a full job description and application information, please visit the following UCSD Jobs webpage.