Some of your peers are
Student Veterans
Check out the Memorial on Library Walk through out the rest of this week
World AIDS Day Work Party!
Monday | Nov. 21 | 3-7pm
Student Health Services
Conference Room 2nd Floor
Help us make condom roses and posters for Dec. 1
Monday General Body Meetings



Movimiento Estudiantil Chican@ de Aztlan (MEChA):
5PM, Comunidad Large

Black Student Union (BSU):

630PM,

Comunidad Large

Coalition of South Asian People: 7PM,

Comunidad Small
Tuesday General Body Meetings


Kamalayan:
5PM, Comunidad Small

Asian & Pacific-Islander Student Alliance:
530PM, Comunidad Large

Student for Justice in Palestine:
6PM, Conference Room
Wednesday General Body Mtgs





Thursday General Body Meetings



Muslim Students Association:
6PM, TBA
FOLLOW US ON
TUMBLR & TWITTER!
The latest information on CCC events, lectures, art, poetry, classes, special guests, & announcements!
The Cross-Cultural Center is committed to being accessible to all who frequent our space, participate in our programs, and attend our events. Our physical location is accessible to anyone who utilizes assisted mobility. If you require specific accommodations to fully access any of our programs or events, please contact Victor Betts vbetts@ucsd.edu or call 858.534.9689.
WANT TO UNSUBSCRIBE?
To safely unsubscribe, please click on SafeUnsubscribe at the bottom of this page. Thank you!
Justice for Filipino American Veterans
Wednesday | November 9 | 530-9pm
Cross-Cultural Center Comunidad
Kaibigang Pilipino will be presenting on Justice for Filipino American Veterans (JFAV) unites a broad alliance of veteran, youth, student and community organizations to advocate for Filipino American World War II veterans' full equity under the law. Continue reading
Breather Series: Meditation
Thursday | November 10 | 12-1pm
CCC Comunidad


We sometimes lose touch with ourselves whenever we are overwhelmed or stressed. Take a moment to pause with intention and to take a step back and breathe. Honor yourselves and join the CCC for some moments of mindfulness and guided meditation. For more information, contact Violeta at violetag@ucsd.edu.
Watch What You Say
Thursday | November 17 | 12pm
CCC Library


Derogatory words towards women and LGBT folks are used so frequently in today's society, that it has become part of our every day language. Why is that? Where does it come from? How can we put a stop to these daily triggers? Please join me in discussing this conflict on November 17th from 12-1pm in the Cross-Cultural Center Library.
A corresponding art project consisting of two mannequins (male and female) will be showcased at each of the Campus Community Centers. Please stop by to view the art pieces and share your responses . Women's Center on November 14, LGBT RC on November 15 and at the CCC from November 16-17.
CANA Day: Jeffrey A. Henderson Talk
Thursday | November 17 | 4-915pm
SSC Multipurpose Room


Keynote speaker Dr. Jeffrey A. Henderson is the President and CEO of the Black Hills Center for American Indian health, Cheyenne River Sioux Tribe. For more information, contact Dina Apple at dapple@ucsd.edu. Visit the CANA Day Blink site at blink.ucsd.edu/go/nativeamerican
Breather Series: Yoga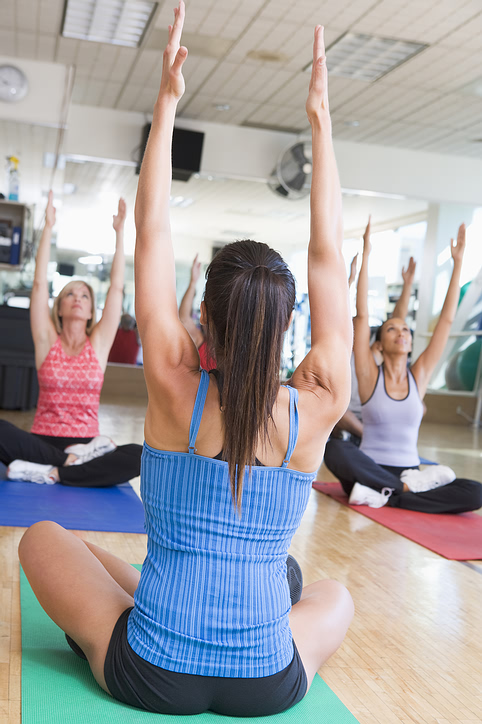 Friday | November 18 | 12pm
CCC Comunidad


Please join us for a FREE hour of vinyasa yoga, a faster-paced "flowy" type of yoga that focuses on moving with the breath. It's a good starting point for those just starting out, for those who assume that it's boring and slow, and for folks who say they don't want to try it because they're not flexible enough. Bring your yoga mat if you have one. Yoga mats and water will be provided. For more information contact violetag@ucsd.edu
.
HELA Cells Essay Contest for UCSD Undergrads
Deadline for Essay Contest | November 18
Rebecca Skloot, author of "The Immortal Life of Henrietta Lacks" is coming to San Diego to give a book talk and UCSD has partnered with several San Diego colleges to create a set of art and essay contest. Cash prizes for both contests as well as an opportunity to watch a live streaming for everyone who registers here on campus.
To find out more about the essay contest, click here.
Women's Center Celebrates 15 Years
Wednesdays | November 9 |5-7pm
Women's Center
As the UC San Diego Women's Center celebrates 15 years of promoting feminism, awareness, community, empowerment, and social justice at UCSD, we invite you to share your reflections on the past, present, and future of the Women's Center with us. Your memories, photos, and reflections will be shared with the community at our 15 year celebration on Wednesday, November 9. Please RSVP by October 26 to women@ucsd.edu.
Film Screening: Portland Street Blues
Monday | November 14 |1pm
LGBT RC Conference Room
In honor of Transgender Awareness Week and international Education Week, the LGBT RC and co-sponsors will be screening Portland Street Blues followed by a community discussion by Guest Professor Dr. Larissa (Lars) Heinrich. Cosponsored by the International Center and the Literature Department. Click here for more information.