Community Art Project
at the CCC
Come create a visual representation/manifestation of your experience(s) here at UCSD.
The available dates and times:
Week 5-Thursday 4/28 12:30p-2:30p
Week 6-Thursday 5/5 12:30p-2:30p
Week 7- Thursday 5/12 12:30p-2:30p
Week 8 - Thursday 5/19 All People's Celebration REVEAL!
For more info contact Bianca at bharlow@ucsd.edu
Privileged UCSD Students
Say the Darndest Things
A self initiated student blog meant to call out unacknowledged privileges, especially those that James himself has and thus struggles to check (white, upper class, male, cisgendered, able-bodied, etc.) but nothing is off-limits.
Sexual Assault
Awareness Month
STOP RACISM, SEXISM,
& HOMOPHOBIA AT UCSD!
A Student Run Blog
BE INFORMED!
FOLLOW US ON TUMBLR & TWITTER!
The latest information on CCC events, lectures, art, poetry, classes, special guests, & announcements!
SAVE THE DATE!
Community Alumni Pub Night
"Our Roots Go Deep"
Friday | May 20 | 4-7pm
Porter's Pub


Hey CCC community alum! Check out our very first alum reunion. We hope to reconnect & check-in with you at this totally casual and informal get together. Please RSVP with "Alum RSVP" as the subject.
The Cross-Cultural Center is committed to being accessible to all who frequent our space, participate in our programs, and attend our events. Our physical location is accessible to anyone who utilizes assisted mobility. If you require specific accommodations to fully access any of our programs or events, please contact Victor Betts vbetts@ucsd.edu or call 858.534.9689.
WANT TO UNSUBSCRIBE?
To safely unsubscribe, please click on SafeUnsubscribe at the bottom of this page. Thank you!
Community Seder: Liberation & Hardship
Thursday | April 21 | 11-1pm
Cross-Cultural Center Library

Come to the Cross-Cultural Center and Hillel's Passover seder-style community lunch! Share your experiences and hear others' narratives about striving for liberation, both individual and communal. Lunch* is provided with intimate table conversation and an open mic for stories, poems, and spoken word. The lunch will follow Jewish dietary laws for the holiday of Passover, also known as "kosher for Passover".
Graduate School Workshop for
Transfer Students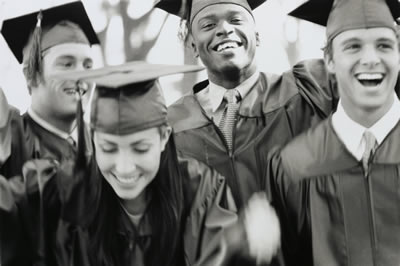 Friday | April 22 | 11-1pm
Cross-Cultural Center Library

Graduate School can be an intimidating thought. What's the right program for me? What steps should I take for a good application? How do I find funding? Find the answers to these questions and many more through this workshop that is designed to expand the knowledge you already have. Through an interactive group exercise, you will learn more about the prospects of pursuing an advanced degree, as well as tips and tricks to make yourself a strong and viable applicant. Free pizza will be provided after the workshop. Also, look for "UCSD CCC Transfer Students" on Facebook!

Contact Jeff at jdgreen45@gmail.com or Chris at cpmurphy@ucsd.edu for more information.
Roots in the Sand
Tuesday | April 26 | 11:30am
Cross-Cultural Center Comunidad
Jayasri Majumdar Hart's ROOTS IN THE SAND is a multi-generational portrait of pioneering Punjabi-Mexican families who settled, a century ago, in Southern California's Imperial Valley. Through the use of found footage, archival and family photographs, personal and public documents, Hart tells the touching and inspirational story of a community that grew out of a struggle for economic survival in the face of prejudice.
Ignite the Erotic: Mapping Queer Womyn of Color Counter-Narratives
Wednesday | April 27 | 5-7pm
Cross-Cultural Center Art Gallery
Ignite your erotic desires and join us for an evening of art, poetry, spoken word, and dialogue mapping the counter-narratives of queer womyn of color. Audre Lorde states that the erotic is a measure between our sense of self and the chaos of our strongest feelings. This night will shed light to the diverse voices of queer womyn of color by allowing them to share their untold stories through various forms of art and performance. Food and refreshments will be provided. Everyone is welcome! For more information contact Bree at bmmarque@ucsd.edu.
Transgender Film Fest
Tuesday | April 19 | 6-8pm
Cross-Cultural Center Comunidad

These genre-blurring short films weave elements of documentary and narrative film to entertain and enlighten with sweet, seductive, and subversive visions from the queerest part of the LGBT spectrum. The screening includes works by established and emerging filmmakers including Iris prizewinner Lee Mi-Rang's The Bath, and Transproofed by Andrea James and Calpernia Addams, the real-life subject of the Emmy-winning Soldiers Girl. Zsa-Zsa Gershick's Door Prize won for Best Short at the 2010 Kansas City Gay and Lesbian Film Festival while award-winning Queerer Than Thou has screened at over 50 LGBT film festivals on four continents. These films will make your heart twinge, melt, race, and pound. Enjoy the ride!

This event is co-hosted by the Campus Community Centers and the Asian Pacific Islander Student Alliance.
Our Beautiful Bodies
Wednesday | April 20 | 5-7pm
LGBT Resource Center

Have you ever felt like your body wasn't good enough? It's not true! Our bodies are beautiful, no matter how they look! Come to this program to reclaim your beauty and find out the ways in which harmful conceptions of the perfect body have been created and perpetuated. We will look at the play between politics and capital investment that is directed towards the queer community, and reflect on how that affects us as people with many intersecting identities. In doing so we will expose the fundamental fallacies that the images create about the human body, how they invalidate people of color, and overall cause us a lot of unnecessary heartbreak! Video clips will be shown and together we will create a collage showcasing what we think about the perfect body! Questions? Contact cklemmer@ucsd.edu
Coming Together? Examining Cross-Cultural Attitudes of Sexuality and Gender
Wednesday | April 27 | 5-7pm
LGBT Resource Center

In an increasingly globalized world, how are attitudes regarding sexuality and gender undergoing change?Will an ever-increasing exchange of capital, ideas, and cultural practices result in greater policing of non-normative identities or greater freedom and liberation?Join in on a discussion which will frame and unpack questions like these, and learn about the diverse attitudes that exist regarding queerness.Light refreshments will be served.Questions? Email Charlie Webster at cgwebste@ucsd.edu