ABOUT THE DISH
Looking for the latest restaurant openings, weekly wine tastings and drink specials or other culinary happenings?
Whatever makes your mouth water,
Melissa Libby & Associates
will point you in the right direction.
up-to-date on new and ongoing restaurant events around Atlanta!






Ob-la-di, ob-la-da. Eats & Beats Covers the Beatles, Fab Food, Drinks and Chef Bands
on April 22
Baby, you can drive my car to the fabulous Buckhead Theatre for Eats & Beats, an unforgettable evening of unlimited food, open bars, Beatles covers by Yacht Rock Revue, chef bands and a silent auction crammed with exotic goodies. Mark the date -- Monday, April 22 from 6:30-9 p.m. Be there at the start for the chef band openers, including one led by Ford Fry! JCT Kitchen & Bar, No. 246 and Chicken and the Egg are among the host of premiere restaurants serving up specialties that night. Open bars slake sing-a-long thirst with mixed drinks, wine and craft beers. Don't miss this benefit for Children of Conservation and The Giving Kitchen. Purchase tickets online. General admission ($70) includes it all; VIP ($150) adds 6 p.m. entry and private access to VIP suites with exclusive entertainment, wine tastings, premium bar, additional restaurants with food and wine pairings and a private balcony stage view.
Atlanta Restaurants Take Going Green Beyond Salads on Earth Day and Every Day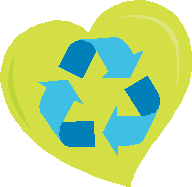 Earth Day is Monday, April 22. Why in the earth would we limit it to one day out of 365 when Atlanta restaurants have already made the commitment to going green year round?
At Midtown's Ansley Mall, Bantam + Biddy minimizes pasture to plate time by gathering its pastured poultry from regional sources. Their "honey do" list includes raising their own bees to produce honey for the eatery.
BurgerFi® takes the "better burger" movement beyond the kitchen's 100 percent hormone and antibiotic free beef from humanely and sustainably farmed cattle. The Emory Point location follows green practices and kitchen oil recycling to minimize environmental impact. The soon-to-be EarthCraft certified restaurant uses energy, water and resource-efficient building design practices including using sustainably harvested wood, LED lighting, low-flow water fixtures and low-VOC paints and finishes. And your bottom's perched on a bottle. Those chairs you're sitting on while enjoying your burger are made from recycled Coca-Cola bottles.
The sky's the limit for green practices at Midtown's popular Ecco. The Fifth Group Restaurant is the state's first dumpster-free restaurant and the first Georgia restaurant to receive Green Foodservice Alliance certification. Ecco's rooftop garden incorporates cold frame structures covered with Agribon, a material that guards plants from wind, frost, cold and insects, allowing earlier planting dates and a wider variety of produce to be grown. Cedar beds, custom-built by Farmer D Organics, use a drip irrigation system harnessing air conditioning condensation and timer-managed watering. Produce raised goes directly into the restaurant's seasonally inspired menu.
The largest solar barn in the Southeast resides on the largest Certified Organic farm in Georgia -- White Oak Pastures, 2,000 acres strong in Bluffton, Georgia. Owner and fourth-generation cattleman Will Harris follows sustainable practices all around, from the pasturelands' 100 percent Georgia native sweet grasses to the zero-waste processing plant that follows Dr. Temple Grandin's humane animal handling process. Harris' determination to farm a better way is an inspiration to farmers, restaurants and food producers. The farm is Certified Grassfed, Certified Humane, Animal Welfare Approved, Certified Organic and follows Good Management Practices approved by Silliker, Inc. Recognitions for setting farming standards and being dedicated to the sustainability of organic farming in Georgia are many, including 2012 Distinguished Conservationist and the 2012 Les Dames d'Escoffier International Green Ribbon.
Gunshow Opens May 8th --
Make Reservations Now
Only a few weeks until Gunshow opens to the public -- May 8 to be exact! Kevin Gillespie spills the word on Facebook that the dinner reservation line is open, 404-380-1886. Reservations are mandatory during week one (no walk-in seating available); Gunshow will accept both reservations and walk-ins to dine beginning May 14. Guests can book "Kevin's Table" as well. Carpe diem to dine and be on the cutting edge of cutting edge dining when the excitement begins at the Glenwood Park restaurant.
Bhojanic Khush Time Specials Beat Rush Hour at Shops Around Lenox
Let's see. Spend the Wednesday, Thursday, Friday 5:30-7:30 p.m. time slot slouched in traffic OR relaxing on Khush Time at Bhojanic Buckhead in the Shops Around Lenox. Live music and food specials are ready to join your favorite cocktail, beer or wine selections at the popular Indian restaurant and meeting spot. Central location and plenty of free parking.
Max's Coal Oven Pizzeria Pizza Making Classes Stretch Your Skill Set
Fess up. Your homemade pizzas rely on pre-baked crusts. Max's Coal Oven Pizzeria, baking with the only genuine coal-fired pizza oven in Georgia, offers redemption by way of two-hour interactive pizza making classes led by pizza masters. Learn the secrets of mixing, stretching and tossing the perfect crust, selecting ingredients so as not to cause a tragic mozzarella slide off, and baking the whole masterpiece to optimum crispness. Get fired up learning about the legendary coal-burning process used up in NYC. Upcoming class dates are May 6, 13 and 20, and June 3, 10, 17 and 24. Classes sell out quickly, so don't wait for your dough to rise before reserving your place! To sign up, call 404-974-2941. Max's Coal Oven Pizzeria is located in the heart of the Luckie Marietta District Street in Downtown Atlanta.
Taylor Swift Concert Goers: "Be Swifty" and Book Room Package at the Glenn Hotel
Taylor Swift appeals to all ages. So does the Glenn Hotel, a boutique hotel just steps away from Phillips Arena that is completing the big night out with a $199 "Be Swifty" package. Some of Taylor's favorite things, such as chocolate chip cookies and Diet Coke, will greet "Be Swifty" guests arriving for the concert on Thursday, April 18 or Friday, April 19. Enjoy early check in (based on availability), late check out until 1 p.m., breakfast for two at Glenn's Kitchen (buckwheat crepes with ham and parmesan topped with a fried egg) and more. Did we mention that it's a short, swift trip on foot from the Glenn Hotel to Phillips Arena and back? Way to be special and avoid to and fro traffic tensions. Book rooms by calling 404-521-2250.
The Word's Out -- BurgerFi® Is Open in
Emory Point
Emory area eaters, your better burger go-to is here. BurgerFi® is now open in Emory Point and pleasing guests with mouthwatering grass-fed Angus beef burgers and customizable burger options, the VegeFi® quinoa burger, natural hot dogs fixed NY-, Chicago- or Texas-style, and Wagyu Kobe beef or chicken-apple dogs. Great go-withs include hand-cut fries, crispy onion rings, freshly prepared frozen custards, Coca-Cola and Boylan cane sugar sodas, wine and craft beer. All-American BurgerFi® beef is sustainably and humanely raised on a vegetarian diet without additives and added hormones. Honor Earth Day over lunch or dinner and see how many environmentally friendly nuances you notice at this soon-to-be EarthCraft certified eatery.
Crawfish are Boiling, Cocktails are Chilling at The Optimist Patio Party on April 20
Move the party outside and sail over to The Optimist in West Midtown. A crawfish boil is in the works for Saturday, April 20 beginning at 3 p.m. on the patio. Celebrate getting your taxes out of the way by soaking up sunshine and new spring cocktails. Play putt-putt like a Masters golfer on greens adjacent to the patio. Live music sets the swing factor in motion -- carry it through to a hole in one.
SweetWater 420 Fest Taps Bands, Brews and Seminars April 19-21 in Candler Park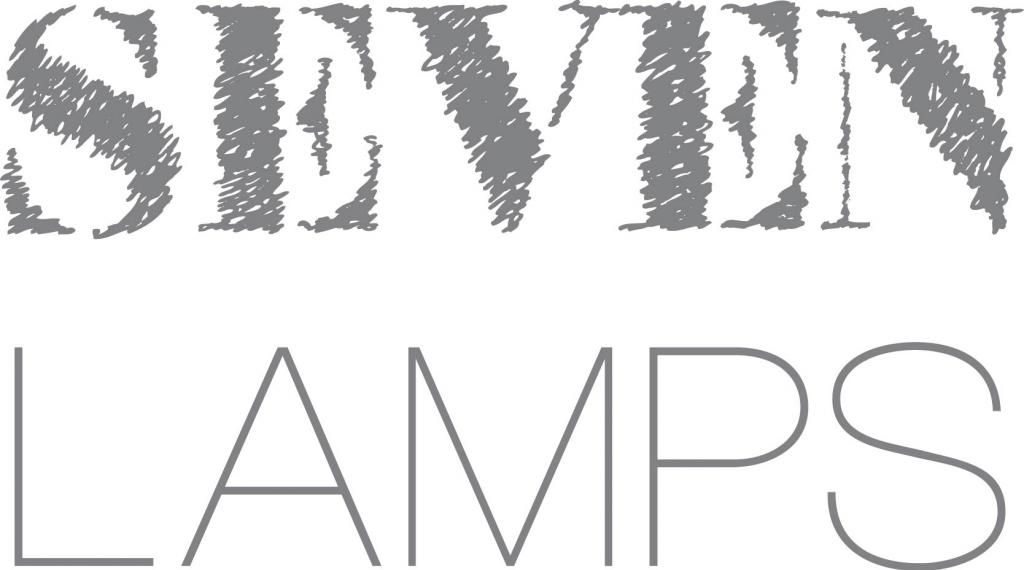 Arianne Fielder, head mixtress at Seven Lamps in the Shops Around Lenox, is a guest speaker this Saturday, April 20 at the SweetWater 420 Fest filling Candler Park. Fielder whips out some mean craft cocktails involving craft beers, so you could call her the "proof-fessor" of the beer cocktail seminar at the Fest. Pop open the schedule at the SweetWater 420 Fest website to scope out the many bands, comedy acts, talks and kids activities and fetch more Fest details. Even if you're a regular attendee, note that city ordinances say no dogs allowed this year. Fido would prefer a water bowl to a beer cocktail anyway.
Will Harris of White Oak Pastures Is Nominated for Real Food Award
Our Bluffton, Georgia hero of sustainable farming and humanely raised cattle is on the "Producer" award nominating block for the Real Food Awards. Nominees are farmers or food producers demonstrating exceptional commitment to their community, consumers and the earth through campus and community relationships and selling high-quality real food to institutions. Bingo, that's Will Harris of White Oak Pastures exactly. Read his bio and vote here!
Eat It and Tweep: This Rebecca Lang Tweets Around a Southern Table
There are multiple Rebecca Langs on Twitter, but only one is Athens' own Rebecca Lang, mom of two as well as contributing editor for @southern_living, author of Around the Southern Table, food writer, cooking instructor and heir of cast iron skillets. Follow her tweets at @rebeccalangcook. Full reads at http://rebeccalangcooks.blogspot.com/.
Appetizing Aperture
Sweet blooming onion! Vidalia onion season is upon us (April 15 is officially day one). "Souper," exclaims Marc Taft, chef/owner at Chicken and the Egg in Marietta and executive chef/general manager of The Mill Kitchen & Bar in Roswell. Get your chef on and make his creamy Vidalia onion soup. Don't forget to check out all the other delicious Vidalia recipes on the Vidalia Onion Committee website. Spring bliss.
Creamy Vidalia Onion Soup:
6 tablespoons butter
5 pounds Vidalia onions, sliced
2 thyme sprigs
1 bay leaf
2 tablespoons sugar
2 celery ribs, finely diced
1 tablespoon garlic, minced
1 cup sherry
1 cup heavy whipping cream
2 quarts chicken stock or vegetable stock
1-2 cups of white country bread, crumbled
Kosher salt & fresh cracked black pepper
Method:
1. Melt 3 tablespoons butter in a heavy pot.
2. Add the onions, thyme and season lightly with salt and pepper. Cook over medium heat until onions are softened.
3. Add sugar, stirring occasionally, until onions are caramelized.
4. Remove onion to a bowl and set aside.
5. Melt 1 tablespoon butter in pot and add celery, garlic and bay leaf and cook for 2-3 minutes. Increase heat and add sherry. Reduce by half.
6. Add back onion and add chicken stock. Cook for about 30 minutes.
7. Add heavy cream and simmer for 5 minutes.
8. Add bread to soup and stir until incorporated.
9. Puree the soup in a food processor or blender.
10. Season with salt and pepper.
Pinterest
Sweet Vidalia Onion Inspiration takes hold as we gaze upon Taft's Vidalia onion soup. The season is fleeting and our 10-lb. bag of these Georgia jewels awaits. Peel back the posts on our Pinterest board to see how we'll be feasting on Vidalias in salads, tarts, sandwiches and more. Get your own bag and follow suit.