ABOUT THE DISH
Looking for the latest restaurant openings, weekly wine tastings and drink specials or other culinary happenings?
Whatever makes your mouth water,
Melissa Libby & Associates
will point you in the right direction.
up-to-date on new and ongoing restaurant events around Atlanta!






Smash or Be Smashed at Atkins Park Restaurant & Bar in Virginia-Highland Ping-Pong Tournament on April 10
Ping-Pong prowess may win you a sweet ride when Atkins Park Restaurant & Bar in Virginia-Highland hosts a Ping-Pong tournament on Wednesday, April 10. Co-host New Belgium Brewing Company ponies up the grand prize, Atlanta's first 2013 New Belgium Fat Tire cruiser. Runner up nabs a VIP package to
Tour de Fat in Candler Park on Saturday, May 11. Tournament registration is free and begins at 9:30 p.m.; first ball pings at 10 p.m. Each pint of New Belgium beer sold that night sends $1 to the Atlanta Bicycle Coalition, a cause dedicated to making Atlanta a healthier and more sustainable city.
Join Aria, Woodfire Grill and Many More for Taste of the Nation
at Georgia Aquarium on April 11
Chefs from more than 50 of Atlanta's top restaurants, including Aria and Woodfire Grill, will serve their specialties at the 25th Annual Taste of the Nation Atlanta filling up the Georgia Aquarium on Thursday, April 11. Share our Strength's Taste of the Nation is a nationwide culinary benefit, and our city's own elegant event plays a huge part in achieving the organization's goal to end childhood hunger in America. Guests are privy to unlimited food, wine and beverage tastings and live entertainment, and they'll have plenty of opportunities to bid in live, silent and wine auctions. Honorary chairs are Governor Nathan Deal and First Lady Sandra Deal and John Mariani, Esquire food and travel columnist for the last 30 years. VIP ticket holders enter at 6:30 p.m.; general admission ticket holders enter at 7:30 p.m. Purchase tickets online: VIP tickets are $350 each, and general admission tickets are $250 each. Black tie optional for guests, however, not for the penguins.
Bantam + Biddy April 15 Charity Night is an (Adopt a) Golden Opportunity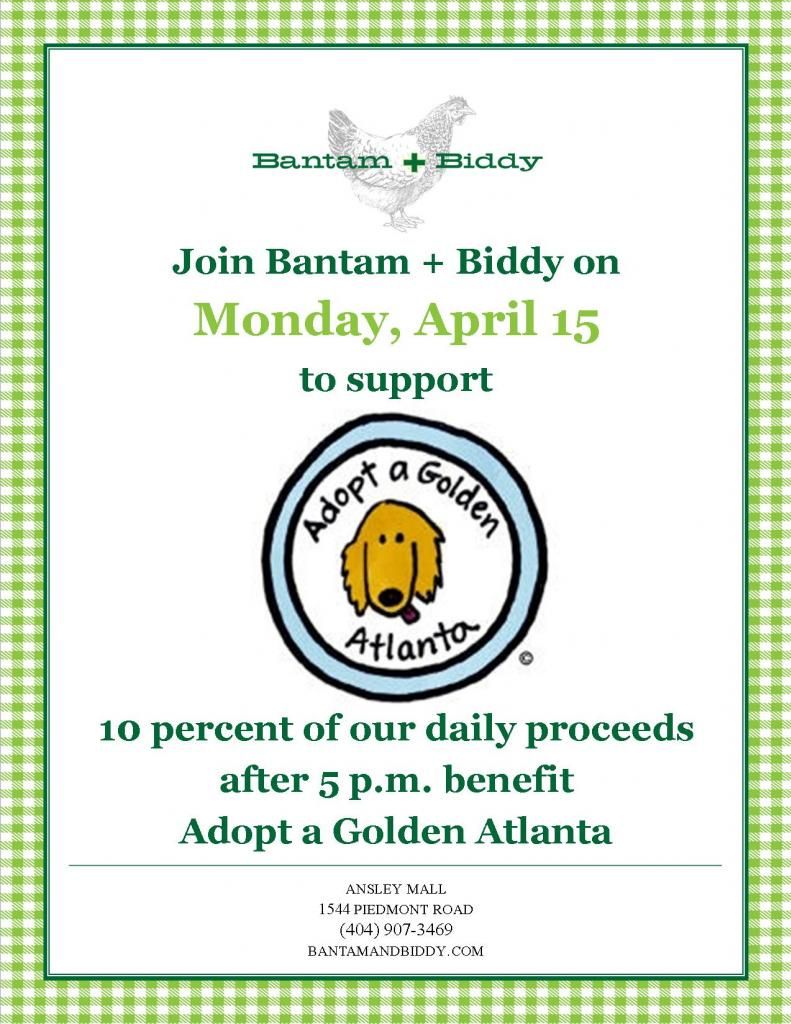 Golden retrievers don't stress over Tax Day, and they're always sympathetic for their owners who do. Nothing some yummy food, loving someone and a good belly rub can't fix. Bantam + Biddy in Ansley Mall satisfies the food and love part by designating Adopt a Golden Atlanta as the charity beneficiary on Monday, April 15. Ten percent of the after-5 p.m. dining profits goes to the non-profit golden retriever rescue organization. Plus, Bantam + Biddy now offers $3 sliders on Mondays. Belly rub of contentment? You're on your own there.
No Withholding This Tip: RA Sushi "Tax Day Monday" Specials Keep Green in Your Pocket
Joy! Those taxes are done. Or, maybe they're not, and you're searching for solace. Either way, RA Sushi Bar Restaurant comes to the rescue with a "Tax Day Monday" special. The Midtown restaurant begins food and drink specials at the usual 3 p.m. hour and extends it beyond the usual 7 p.m. deadline all the way until closing time on April 15. Choose from more than 35 sushi, appetizer and tapas selections in the $2.25-$7.25 range as well as plenty of beer, wine, sake and signature cocktails priced from $3-$7. Recharge with Tootsy Maki, the Viva Las Vegas roll, sweet onion salmon tapas and more. Toast over creative cocktails such as Absolut Asian Flirtation, Pinnacle Strawberry-Kiwi Saketini and Absolut Tokyo Peach. Specials are for dine-in guests only. File early with the IRS so you can file into RA Sushi on April 15.
Tomahawk Chop Roll Opens Braves Baseball Season at RA Sushi
Atlanta Braves baseball season is underway, and RA Sushi Bar Restaurant is already hitting it out of the ballpark on the team spirit meter. The Tomahawk Chop roll is back on home plate at the Midtown restaurant for the entire baseball season. Cut to represent the Atlanta Braves logo, this eight-piece spicy lobster sushi roll with cucumber and avocado is unique to Atlanta's RA Sushi location. The hometown favorite is topped with fresh seared tuna tataki, red beet tempura bits and wasabi aioli drizzle and is served with creamy tataki dipping sauce. There's enough spice to add some kick without throwing out a burning curve ball. At $12.75 each, these Tomahawk Chop rolls are headed for all-star status. Catch them daily, rain or shine, through the end of baseball season.
It's the Ripe Time to Buy Attack of the Killer Tomato Festival Tickets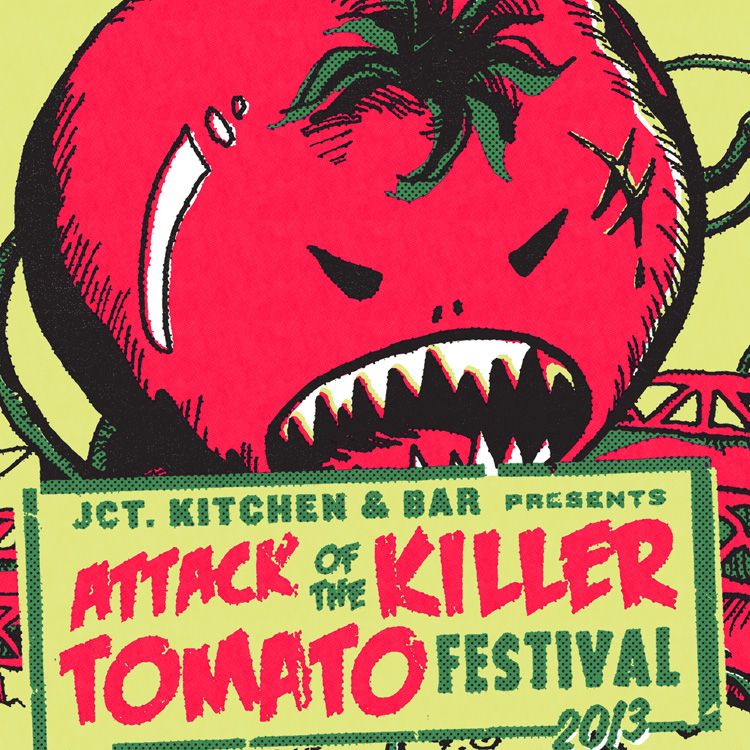 A good farmer knows to plan ahead, even before Atlanta's April 15 frost date. No reaping juicy tomatoes in July unless you ante up and plant in the spring. JCT. Kitchen & Bar is anticipating a killer tomato harvest come Sunday, July 21 when Chef Ford Fry hosts the 5th Annual JCT. Kitchen Attack of the Killer Tomato Festival to benefit Georgia Organics. Local farmers and 33 featured chefs pair up to create tomato dishes, 13 mixologists shake up vine-tingling tomato cocktails, and high-profile judges choose favorites while about 1,400 guests nosh and drink up all of that fruit-of-the-vine goodness. Live entertainment comes by way of the Spazmatics and local chef band Five Bone Rack. Plan now to attend and witness the afternoon's legendary alliances and fierce competitions and enjoy sweet victories. Purchase your tickets now for the 1-5 p.m. festival then relax until July's bountiful harvest. Tickets cost $55 per person and $50 for Georgia Organics members until June 30 and then increase to $70 per person on July 1.
San Francisco Coffee Barista Contest Pours it on to Benefit The Conley Center and
The Atlanta Children's Therapy Space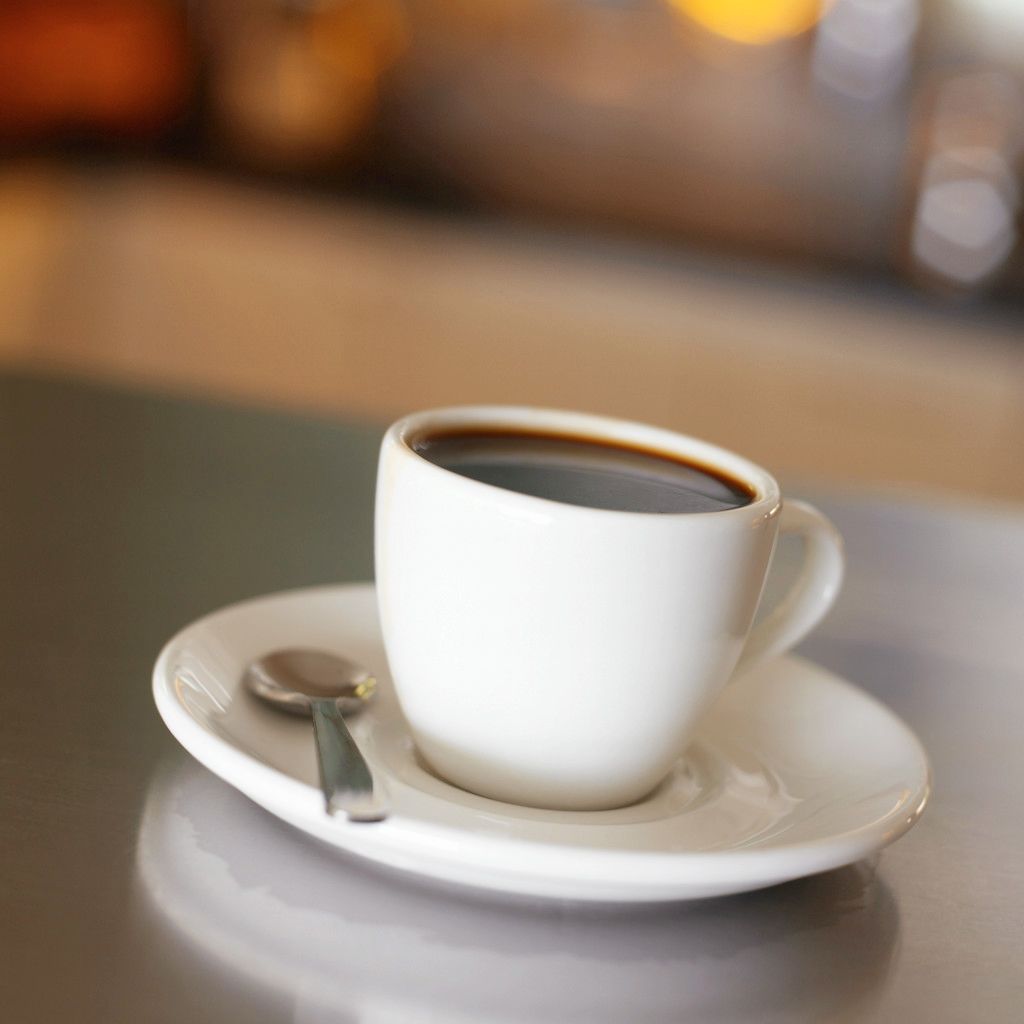 Fast, furious, caffeinated and caring. San Francisco Coffee's Best Barista of the Year Contest and Silent Auction pits eight of Atlanta's finest coffee artisans against one another in an aromatic battle to the best cup at San Francisco Coffee Roasting Co. in Virginia-Highland on Tuesday, April 16 from 7-9 p.m. Only one barista earns the title of "San Francisco Coffee's Best Barista of the Year." Meanwhile, guests indulge in coffee and dessert, bid for a chance to taste the winner's best brew and take part in a silent auction and surprise drawings. The real winners of this barista brew ha ha are the children helped through The Atlanta Children's Therapy Space at non-profit The Conley Center. All event proceeds benefit the program in which children work through a healing process, aided by licensed therapists. Tickets are $35 in advance and include one specialty brewed coffee.
Eat It and Tweep: Shops Around Lenox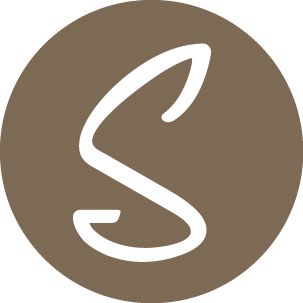 When spring screams "take it outside," you can. Shops Around Lenox in Buckhead presents a walkable shop-scape of interesting fashion and home stores interspersed with artisan restaurants such as Seven Lamps and Bhojanic. Keep up with trends and what's coming up on Twitter (@AroundLenox). Get the full scoop on the Shops Around Lenox website.
What's The Dish Chef Spotlight: Kevin Gillespie is a Happy Camper
Men and women of the toque do get out of the kitchen. Who are these chefs when they hang up their aprons for the night? We have The Dish, and this week it's on Kevin Gillespie.
So Kevin, we ask, "What are you into right now...besides Gunshow, your soon-to-open Glenwood Park eatery?"

"Camping. I mostly go camping in the North Georgia mountains. I'm not a Low Country camper; my family has mountain roots. My favorite place to camp is along the Georgia/South Carolina border near the Chattooga River. I head out with my dad and uncles. Sure, it's a guys-only thing. We do invite the women -- they just say no. It's not a drive in, park and camp sort of thing. It's a drive in, park, hike and then find a place to sleep sort of thing."
What's New on Pinterest: In Season Now -
Fresh from the Garden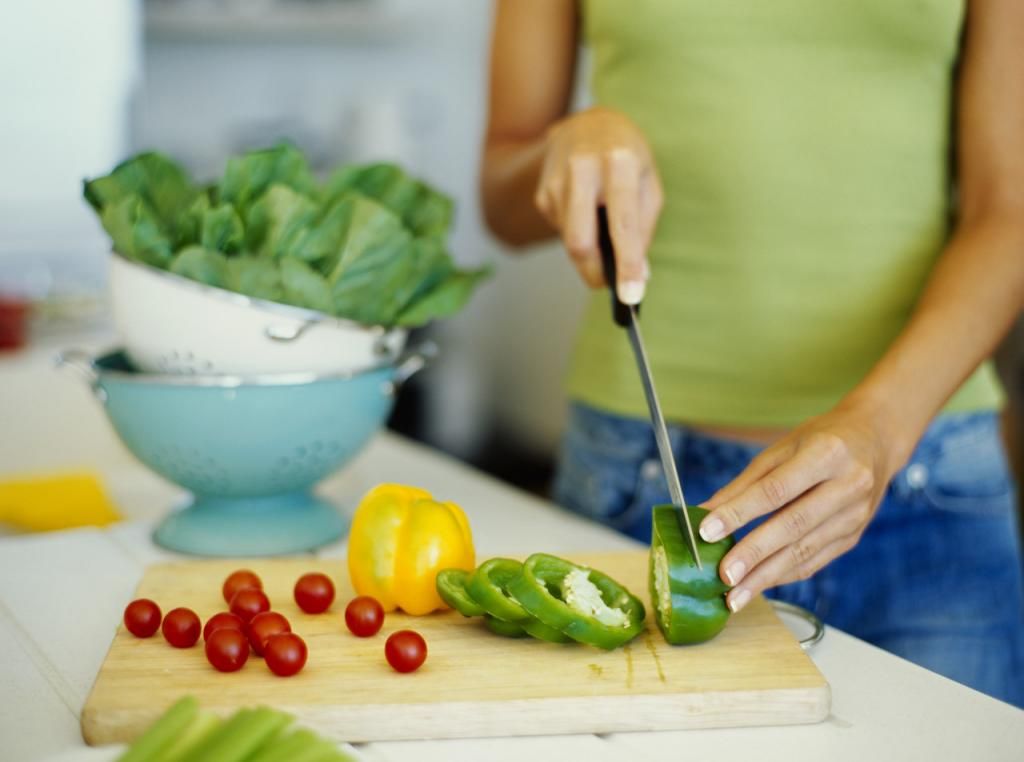 Eat more veggies. Love to, but not simmered to soggy army green (not mentioning any names, Grandma). Today, it's all about freshness, simplicity and eating a rainbow of garden colors. We're pinning Fresh from the Garden ideas to help you along and maybe inspire you to plant a few cucumbers, squash or beans for your own farm-to-table satisfaction.