ABOUT THE DISH
Looking for the latest restaurant openings, weekly wine tastings and drink specials or other culinary happenings?
Whatever makes your mouth water,
Melissa Libby & Associates
will point you in the right direction.
up-to-date on new and ongoing restaurant events around Atlanta!






Atlanta Restaurants Provide Tasting at High Museum Wine Auction Vintners'
Reception on March 23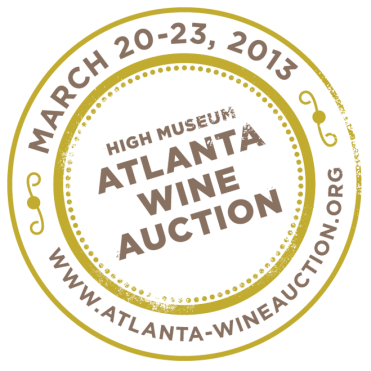 Dinners, tastings and seminars frame this week's 21st High Museum Wine Auction. Capping the week is the magnum event of them all, this Saturday's Vintners' Reception and live auction. Many of the world's top wineries will be appreciated by wine aficionados sampling generous pours. Dozens of Atlanta's best restaurants -- including Chicken and the Egg,
Seven Lampsand Aqua blue -- will be there with choice morsels from their mouth-watering menus. Tickets to both of these events are only available to High Museum Benefactors. Find out how that could be you by calling 404-733-4543.
10th & Piedmont Welcomes First Official Week of Spring with New Saturday Brunch and
Big Screen Big Table Tuesdays

Sunday's Bellini Brunch is so popular that 10th & Piedmont is now setting tables for brunch on Saturdays as well. Mid-morning through afternoon meal seekers can meet up on Saturdays for brunch ($8-$12) from 11 a.m.-4 p.m. (the restaurant reopens at 5 p.m. for dinner). Browse the menu online for delicious details on "Hair of the Dog," chicken and waffles, So-Co cured salmon roulade, the "Feel Good" plate and more. Wouldn't be brunch without Bellinis, mimosas, house-made bloody Marys and more at just $4.95 each.
For about the same price as popcorn, soda and a movie ticket, big screen fans can sit down to dinner, a drink, a movie and socializing time when 10th & Piedmont rolls out new Big Table Big Screen Tuesdays beginning March 26. Come on over for dinner and catch a movie on the jumbo screen at 8 p.m. "Mamma Mia!" is the first movie to hit the screen next week. We all know theater popcorn and a soda cost more than a few peanuts. On BTBS Tuesdays, guests shell out a modest $15 each (not including tax and gratuity) for a 10P salad, choice of two small plates from the selected menu and the dessert of the day. Expect drink specials, such as $6 Absolut cocktails, to play star roles. Go ahead and hang out for a while - the place stays open until 2 a.m. To reserve a table, call 404-602-5510.
Ready. Set. GO! Game-X Opens in Downtown Atlanta on March 27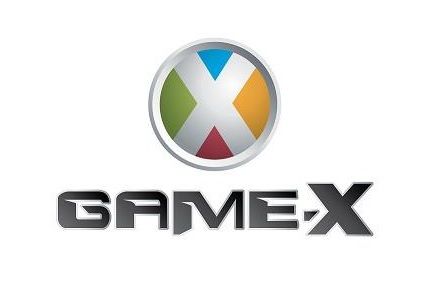 And they're off! Gamers are zeroing in on Game-X, a 12,000 square-foot home to more than 60 of today's most exciting games as well as fun food and beverages for all ages. Multi-faceted Game-X serves as an energizing in-town destination for families, a convenient play-scape for young professionals and downtown office workers, and an ideal location for parties and team building activities. The spot is easy to find on the ground floor of the Park Pavilion Building, directly across from the Georgia Aquarium and overlooking Centennial Olympic Park. Once inside, guests can purchase and load X-Cards with dollar amounts to play state-of-the-art games including The Big One Crane Game, Nothin' But Net, Big Bass Wheel, Dark Escape 4-D, Pac Man Smash, Connect 4, SnoCross, NBA Hoops, Temple Run, Space Ballz, Dead Heat, QuadAir Hockey, Fruit Ninja, Monster Drop Extreme and many more. X-Cards also store e-ticket wins, which can be redeemed for prizes such as electronics, mountain bikes and local attraction packages. Fast-casual food, mixologist-created cocktails and craft microbrews play a big part in the Game-X experience. For a true gaming getaway, plan to "stay and play" by booking a room at the adjacent Hilton Garden Inn or another nearby hotel. Great idea for a not-so-typical meeting site!

Game-X opens on Wednesday, March 27, and is open Sunday through Thursday from 11 a.m.-10 p.m. and Friday and Saturday from 11 a.m.-11 p.m. Convenient and validated self-parking for three hours is available at the parking deck within the Game-X building. Guests under 18 must be accompanied by an adult, and guests must be at least 21 years old to remain in the building after 9 p.m. on Friday and Saturday. Score more details on the website, Facebook or by calling 404-525-0728.
The Optimist Welcomes Charleston's Famed Food Writers Matt and Ted Lee for Food Feature and Cookbook Signing Party
on March 26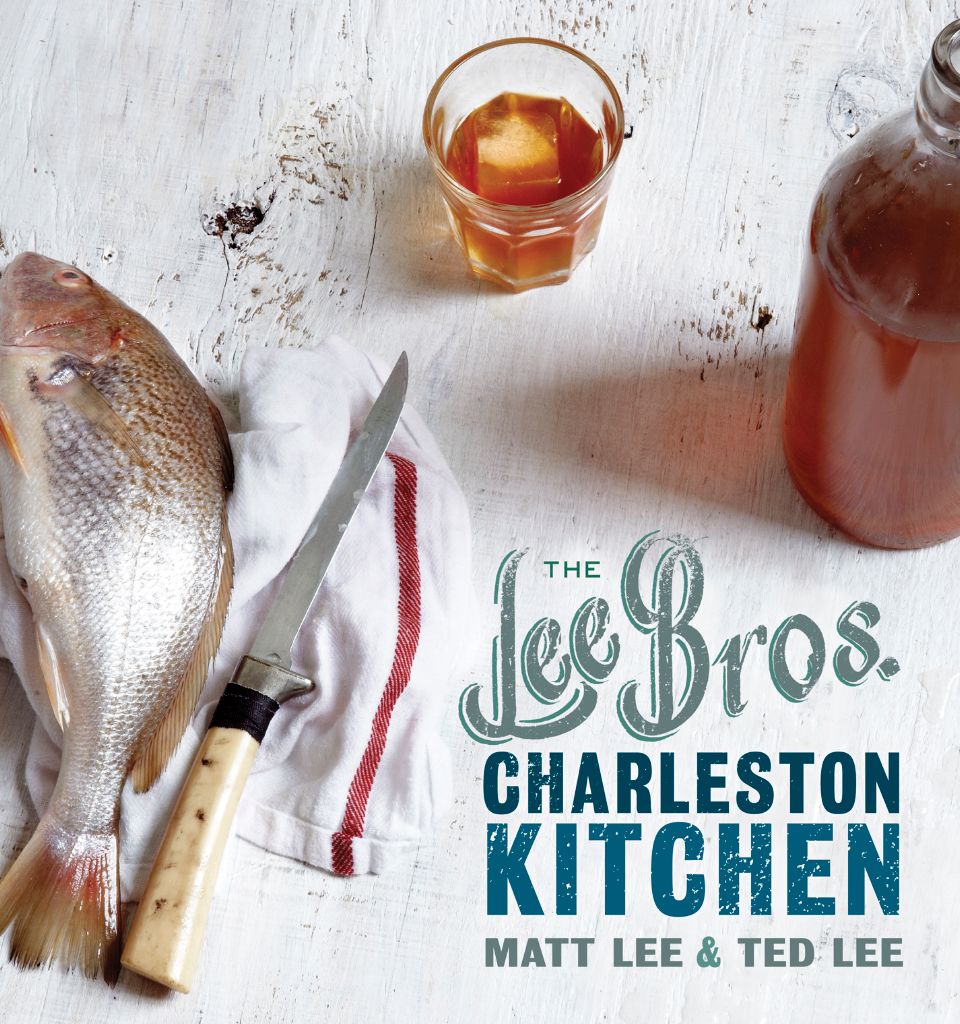 Esquire
magazine's Best New Restaurant of 2012, The Optimist, will host Charleston's renowned food and travel journalists Matt and Ted Lee for a distinctly Southern dinner and signing of their newly released cookbook on Tuesday, March 26. "The Lee Bros. Charleston Kitchen" is filled with the brothers' favorite fork and cocktail glass recipes and provides Optimist Executive Chef Adam Evans with a wellspring of offerings for the night's menu. Guests can enjoy a kumquat-tini, Low Country limoncello, moonshine martini and muscadine sangria when cocktail hour begins at 7 p.m. Dinner, served family style, follows at 8 p.m. Guests can spoon into "for the table" dishes such as gumbo-filled popovers, half-shell South Carolina oysters with benne crackers, hoppin' John with spring greens, grilled asparagus with grapefruit and charred jalapeņo and Fontina hominy. Individual courses include she-crab soup with lump crab meat, fried shrimp and toast crouton; butter lettuce salad with strawberry, candied pecans and pickled sunchokes; deviled crab with smoked egg and grilled scallions; salt-baked whole red snapper and "opera-style" wild duck. Strawberry-rhubarb upside-down skillet cake, sorghum silver dollar pancakes and lemon-buttermilk chess pie signal dessert time. Tickets are going fast - buy yours online now for $65 per person, including tax and gratuity. Purchase the cookbook that night for $35 plus tax and let Matt and Ted Lee personalize your copy.
Double Shot: Seven Lamps and Heaven Hill Distilleries Come Together for Dinner
on March 26
When Prohibition ended,
Heaven Hill Distilleries began to whet the nation's thirst for bourbon and premium whiskeys. Heaven Hill Distilleries is now America's largest independent and family-owned producer of distilled spirits and the second-largest holder of aging bourbon whiskey in the world, producing Evan Williams, America's second-largest selling bourbon, and Elijah Craig, the original small batch bourbon. Seven Lamps, located in the Shops Around Lenox in Buckhead, is hosting a whiskey dinner featuring spirits from Heaven Hill Distilleries on Tuesday, March 26 from 7-9 p.m. The evening blends a five-course menu with a half-ounce pour of whiskey or bourbon and a cocktail to complement each dish - as well as the wit and wisdom of whiskey professor Bernie Lubbers. $65 per person, gratuity not included. Limited seating, call 404-467-8950 for reservations.
How Much Sushi Can They Chow Down at RA Sushi Showdown to Win Free Sushi for a Year?
In this month of March Madness, imagine your mouth is a hoop and you are trying to dunk as many uncut Tootsy Maki rolls as you can before the three-minute buzzer sounds - because you know only the top three competitors from your heat will advance to the championship round. That's the pressure 24 contestants will feel as they chew it out in the RA Sushi Bar Restaurant Sushi Showdown on Sunday, April 7 from 3-6 p.m. Only six competitors will make it to the Championship Sushi Showdown with its five-minute buzzer. One grand-prize eater will win "RA Sushi for a year" (in the form of 12 $50 RA Sushi gift certificates - $600 value) as well as a year's bragging rights. Second, third and fourth place winners will take home $100, $50 and $25 gift certificates respectively. All participants receive a complimentary appetizer or lunch card for use at another time, and a RA Sushi sweatband for sweating it out in the competition. Limited to the first 24 entries. Sushi lovers over age 18 can snag an application at RA Sushi in Midtown. All are welcome to watch the competition and enjoy food and drink specials including Tokyo Tussle and Throwdown rolls ($6-$7), Free Throw Bombs ($5), sake ($1), Half Court Bombs ($6) and the Rim "RA"cker ($7). More Flying Fish Lounge specials let loose at 8 p.m.
Eat it and Tweep:

Eat Slow, Tweet Fast for Local Palate Southern Culture
Charleston eats, breathes and tweets Southern culture -- especially Southern food culture. For the Low Country lifestyle in a metro-ATL minute, follow along with tweets from The Local Palate magazine (@TheLocalPalate). A full glass of tea and a comfy porch swing with wireless calls for a flip through the online features and food and cocktail recipes at The Local Palate blog.
Sample Tweet: Weigh in on the heated debate: Is it OK to photograph your food?? Some chefs say No: http://ow.ly/iOOWr@guardian
Appetizing Aperture
Score one for the chipper. Put down the knives and forks, this week's foodie holiday is a hands-on event. National Chip and Dip Day is Saturday, March 23, and Uncle Julio's Fine Mexican Food is well prepared with baskets of crisp tortilla chips and bowls of hot, golden queso. Uncle Julio's has a full range of sippers for chipper dippers as well.
What's new on Pinterest: Picnic Perfection
Picnic Perfection is as close as our Pinterest board, which happens to be as crammed full as a picnic basket with finger-licking recipes. Potent potables. Check. Packable finger foods and fork fillers. Check. Cute and useful tchotchkes such as ant-imated napkins. Oh yes.