ABOUT THE DISH
Looking for the latest restaurant openings, weekly wine tastings and drink specials or other culinary happenings?
Whatever makes your mouth water,
Melissa Libby & Associates
will point you in the right direction.
up-to-date on new and ongoing restaurant events around Atlanta!






Bead-dazzle: Fat Tuesday Fun at Kaleidoscope Bistro & Pub
Paving the way for Bourbon Street festivities in Brookhaven,
Kaleidoscope Bistro & Pub
is loading up on beads, NOLA foods and adult beverages for Fat Tuesday fans on February 12. Specials such as red beans and rice, jambalaya, and gumbo with chicken, andouille sausage and tasso ham comfort Cajun cravings. Hurricane and Hand Grenade cocktails and shot specials put the whole krewe in a party attitude. More on
Facebook
.
Big Easy Blows into Marlow's Tavern Parading Menu of "Bayou 'n Bourbon" Specials
The annual "Bayou 'n Bourbon" menu at
Marlow's Tavern
is becoming as locally legendary as the whole Mardi Gras thing is to NOLA. Atlantans anticipate its seasonal arrival about the time Fat Tuesday rolls around. This year, there are even more Marlow's Tavern locations available to welcome guests searching for a bite of the Big Easy. The "Nawlins-style" dishes fire up lunch and dinner in a Cajun way and include roast chicken and shrimp gumbo ($6.50); fiery crawfish fondue ($9); honey Jack chicken and andouille flatbread ($9.50); "Nawlins-style" po' boy of shrimp and crawfish ($12.50); bayou burger spiked with andouille sausage, crawdaddies and cheddar cheese ($12); deconstructed jambalaya ($14); sweet Bourbon St. rib-eye blackened and blazed with Jack Daniel's Tennessee Honey ($26). A honey bourbon bread pudding made with honey and vanilla crème
brûlée, soaked ciabatta and a splash of Jack Daniel's Tennessee Honey ($7) closes the spirited meal.
Marlow's takes on New Orleans' classic cocktails including
"Pat's"
Marlow's Hurricane ($8), Ramos Gin Fizz ($8.50), Cajun Cosmo ($9) with Absolut Mango and Pepper ($9) and Louisiana's own Abita Restoration ($5.50), the ideal companion for spicy Cajun dishes. Come back again and again - "Bayou 'n Bourbon" pours it on through March 25.
"Dinner Is On Me" Speaks Love in Any Language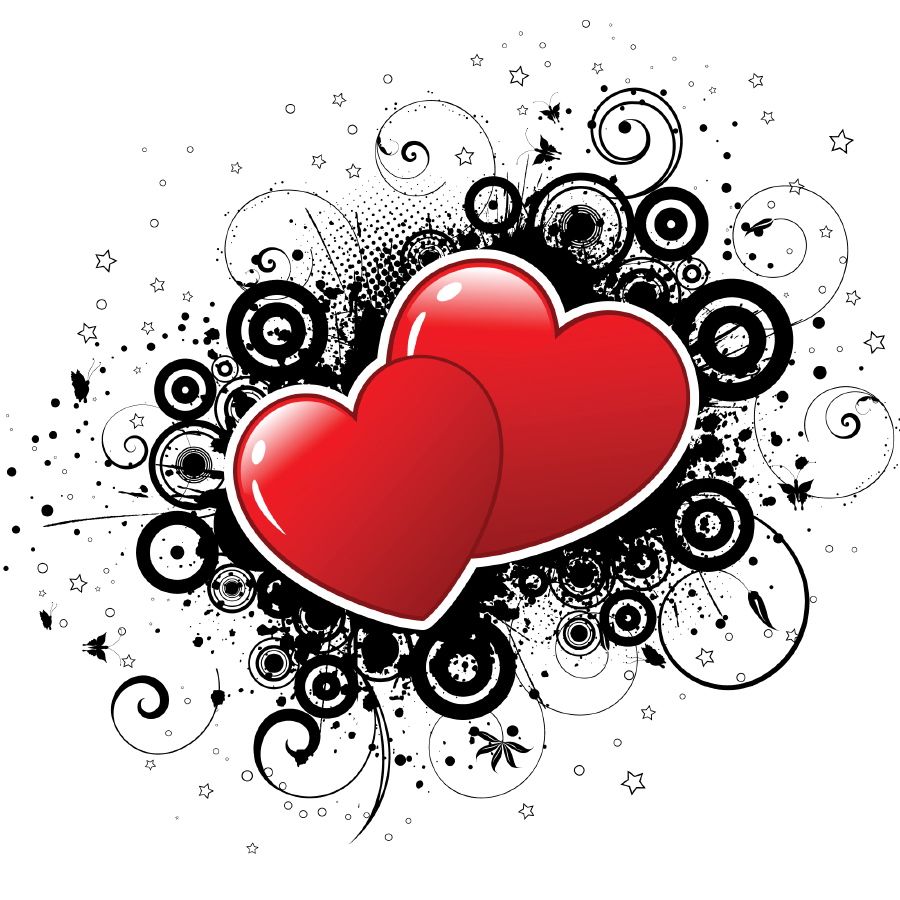 The "I heart" thing is cute, but "I made reservations" really speaks volumes in any love language. Fills the love tank, too. Find all of the Atlanta Valentine's Day restaurant
info
you need on the
Atlanta Dish
blog.
Love Those Weeknights at HOBNOB Neighborhood Tavern
Each weeknight brings a unique special to the table for guests at
HOBNOB Neighborhood Tavern
in Midtown. Mondays are "Date Night" where $19.95 buys a three-course dinner for two (go ahead, call your date today). Pop in on Tuesdays for all-you-can-eat sliders for $12.95 from 5-11 p.m. and show off your smarts when trivia begins at 8:30 p.m. On Wednesdays, stake your claim to surf and turf with a complementary beer pairing, all for only $15. HOBNOB rocks with live music on Thursdays from 8-11 p.m., perfect for toe tapping and finger snapping out any workweek tensions. With all of these succulent and social weeknight opportunities, you'll need the weekend to rest.
Breakfast Bar? Cruise into Seven Lamps for Morning Coffee and Hearty Croissants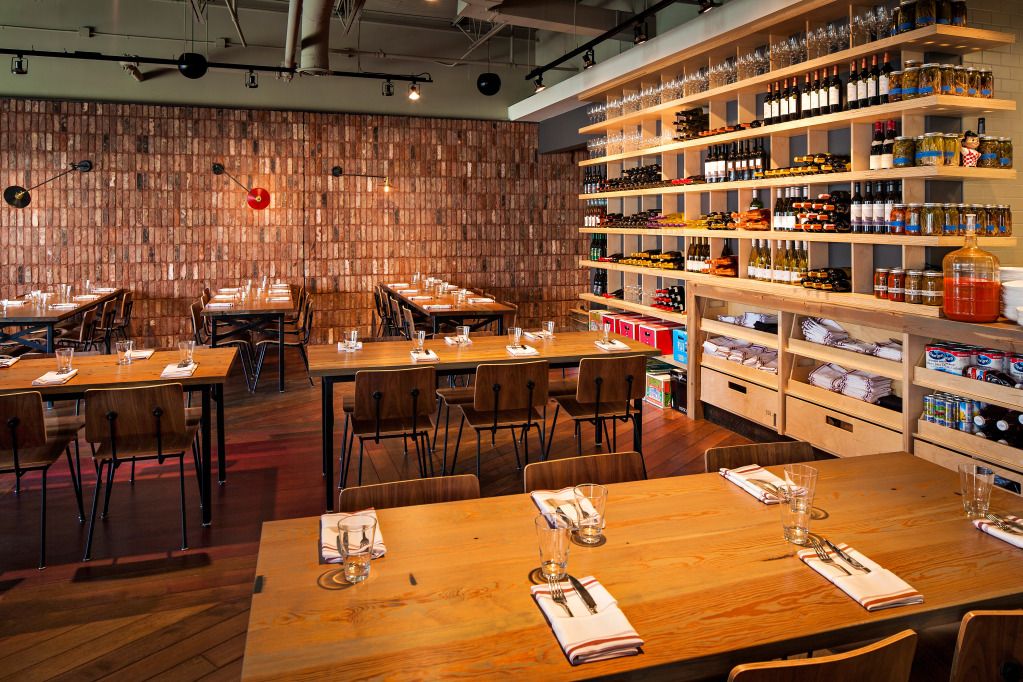 Photo By Michael West
Emphasis on the hearty
,
Seven Lamps
croissants are filled with good stuff like chicken or ham and cheese to pack a morning protein punch with your jolt of really good, hot coffee. Purists, it's okay to get the plain croissant and savor every flaky layer. The restaurant and bar in the Shops Around Lenox now offers coffee and pastries starting at 9 a.m. Monday through Friday. Break away from the office for a quick morning meeting or stop for a cup and munch before hitting the shops at Lenox or Phipps. Don't dilly-dally. When they're gone, they're gone until tomorrow.
Atlanta Food & Wine Festival Tickets Go On Sale February 14
Save the date! This year's
Atlanta Food & Wine Festival
in Midtown spans the weekend of Thursday, May 30 - Sunday, June 2. Note that with so many special events, speakers, demonstrations and foods and wines to taste, the festival weekend starts on Thursday. Tickets go on sale this Thursday, February 14. Ante up and include a pair in that box of chocolates, Valentine's card or bouquet.
Share Your Ray's Story for a Chance to Win $200!
Did you spot a celebrity? Find a diamond ring in your dessert? Be it tame or crazy, turn in your favorite Ray's story before midnight on February 28, and you might win a $200
Ray's Restaurants
dining card. Use 200 words or less and send your recollection to
myraysstory@gmail.com
. The winner will be announced on March 1. No purchase necessary. Read complete details
online
and on
Facebook
. Follow along on
Twitter
(#myraysstory) and visit
Pinterest
for updates.
Aqua blue and Marlow's Tavern Dish It Out for Children's Healthcare of Atlanta at
10th Annual Taste of Dunwoody
It's no surprise that Taste of Dunwoody sells out each year especially considering guests can sample specialties from more than 25 of the area's top restaurants such as Marlow's Tavern and Aqua blue. The Friday, February 15 event benefitting Children's Healthcare of Atlanta takes place at the Westin Atlanta Perimeter North in the Concourse complex on the Perimeter's top end. Marlow's Tavern opened its Dunwoody Village location in 2012, and Aqua blue is a few miles away in Roswell. Both restaurants are big on community involvement in events such as this. Guests will dance off their noshing to music by Yacht Rock Revue and bid on silent auction deals.
Cochon 555 is Porcine Code for 5 Chefs, 5 Pigs and 5 Winemakers -- Coming Home to Atlanta February 17
Five years ago, Brady Lowe began Cochon 555 right here in Atlanta to promote sustainable farming of heritage breed pigs. His traveling 10-city culinary competition and tasting event is returning to Atlanta during its fifth anniversary tour and stopping at the Sheraton Atlanta Downtown on Sunday, February 17. Joe Schafer of King + Duke is one of the five chefs preparing a snout-to-tail menu using one of five pigs in the pork-centric competition. The lineup of 20 event judges includes Gerry Klaskala of Aria, Ford Fry of JCT. Kitchen & Bar, No. 246 and The Optimist, Drew Van Leuven of Seven Lamps and Chad Clevenger of Alma Cocina. Judges, along with guests, will determine the "best bite of the day" and send the winner on to the June 16 Grand Cochon competition at the FOOD & WINE Classic in Aspen, Colo. Seven Lamps Mixologist Arianne Fielder will compete against five other mixologists in the new "Punch Kings" cocktail competition open to VIP guests. All guests will pig out on pork and sample five bourbons in addition to the wines from five family wineries. And there's more action in the pen: a butcher demonstration from Rusty Bowers of Pine Street Market, a raffle, ice-cold brews and a champagne toast, Fernet Branca digestifs and pork-spiked desserts. VIP ($200/person) admitted at 4 p.m.; general admission ($125/person) at 5 p.m. Purchase tickets online.
Read It and Tweep:
TravelGirl Magazine Just Wants to Have
Global Fun
In its fifth year of publication, Atlanta's own TravelGirl Magazine enthralls women 25-65 who love all things travel related. The magazine covers the senses: sense of humor, sense of adventure, sense to catch Twitter tips (@TravelGirlMag) on the go, and the most important of all, the sense to pack stylish, comfortable shoes.
Sample Tweet:
Take time this holiday wknd to plan ur 2013 travels. NOLA is hot: Mardi Gras, Super Bowl, Jazz Fest

@

TravelgirlSteph will keep us posted!
Appetizing Aperture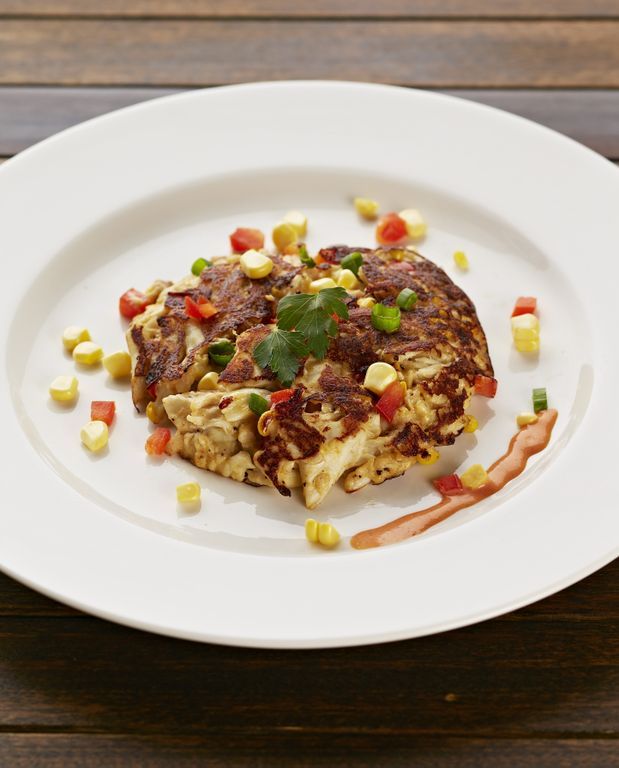 Filling our lens and firing up our salivary glands this week is the quintessential crab cake as interpreted by new Pier 213 Seafood. Just look at this beauty. Hunks of fresh, tender crabmeat from the Gulf, seasoned, pattied and seared to a luxurious golden brown hue. Dress casual, ride the tide to Marietta and place your order at the counter to get yours for lunch any day or dinner Monday through Saturday.
What's new on Pinterest: Chocolate Cravings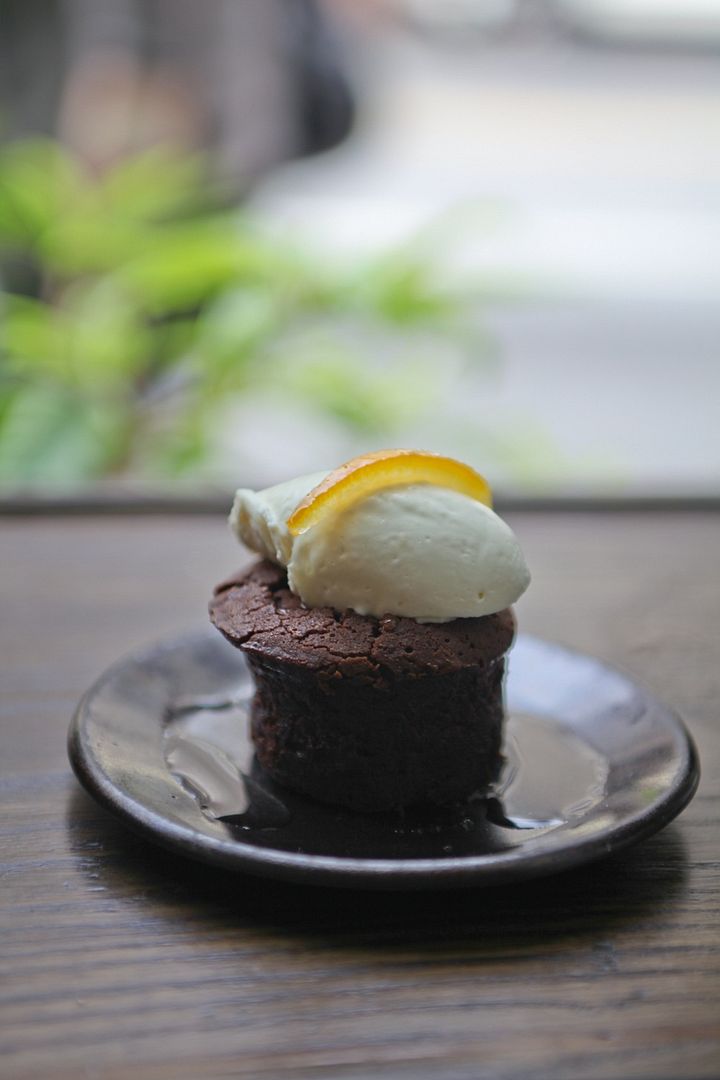 Chocolate Cravings puts it right out there. Chocolate feeds us, fascinates us and fulfills us. Come clean. There's a bar in your desk drawer, and if chocolate is not on a dessert menu, you hand the menu right back. If only the chef had peeked at our Pinterest board for ideas such as tofu chocolate pudding, a giant Kit Kat bar, or the ultimate decadently dense, flourless chocolate cake.