ABOUT THE DISH
Looking for the latest restaurant openings, weekly wine tastings and drink specials or other culinary happenings?
Whatever makes your mouth water,
Melissa Libby & Associates
will point you in the right direction.
up-to-date on new and ongoing restaurant events around Atlanta!






Vote for the ATL in
Southern Living's Tastiest Town Contest
Where else but in the South can you cover the culinary world, from locally grown to global tables, with so many yummy options all within a few miles drive of one another? It's time to vote in
Southern Living
magazine's annual
The South's Tastiest Town contest
. Atlanta is up against some pretty tasty competition, and we can't sit by passively waiting for our soup to come in. Pin the voting
link
to your start-up page and vote through midnight, February 28. One entry email address per day.
Three More Sundays to Sink Your Teeth into Fleming's $29.95 Prime Rib Dinner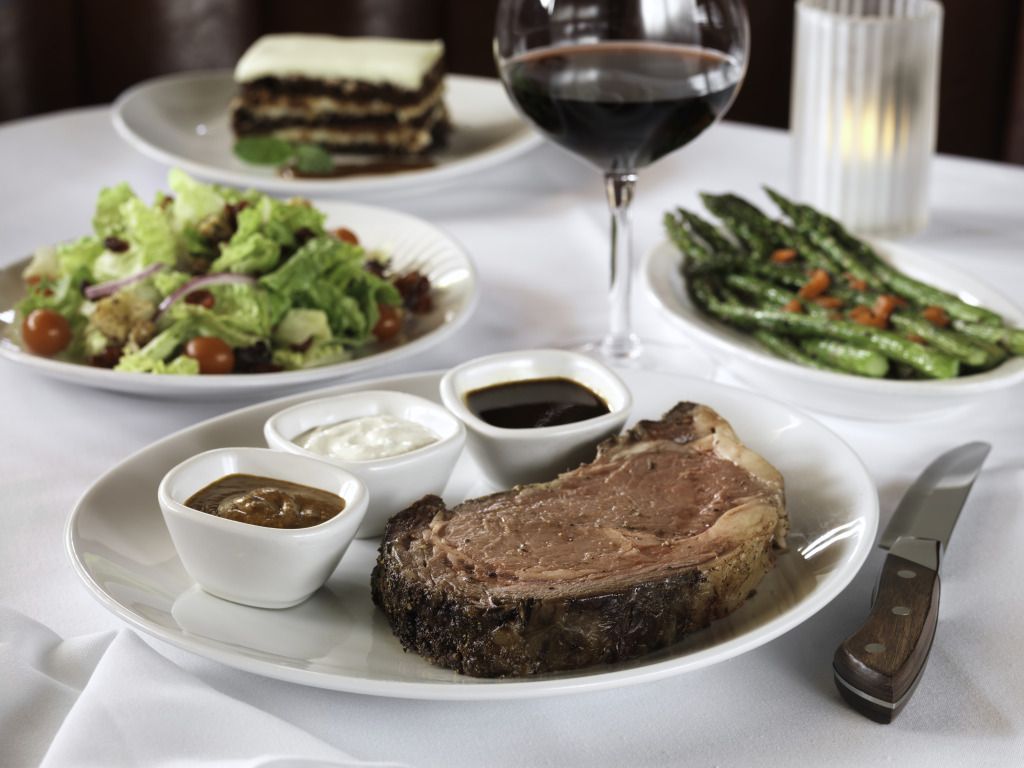 Here's a "rare" opportunity: Fleming's Prime Steakhouse & Wine Bar is offering its three-course prime rib dinner for only $29.95 per person on Sundays through February 10. Begin with a choice of three classic salads: The Wedge, Caesar or Fleming's salad. The headliner comes next -- Fleming's prime rib served au jus with creamy horseradish and Dijon sauces plus your choice of one side. The deal gets even sweeter as guests choose their favorite dessert from Fleming's dessert menu, which includes cheesecake, chocolate lava cake, crème brûlée, walnut turtle pie, carrot cake, fresh berries and Chantilly cream, ice cream and sorbets. Price does not include tax, gratuity or beverages. A California Colby red wine pairing is available at an additional cost, with proceeds going to cardiac research. Reserve your table now.
Saints Alive! Atkins Park Tavern Smyrna Cracks Open Five Days of Mardi Gras Oyster Festing
Boys and babes, Atkins Park Tavern Smyrna rolls out a Mardi Gras mania of bands, booze, beads and seafood during their 2nd Annual Oyster/Mardi Gras Fest, Friday, February 8 through Tuesday, February 12. The Dixie Duncan band hits the stage at 11 p.m. Friday night. Guests will need to purchase tickets for Saturday and Sunday events, $5 in advance and $10 day of at the door. On Saturday, doors open at 11 a.m. with music on the outdoor stage (inside a heated tent) beginning at 1 p.m. Man Made, the last band for the day, takes to the indoor stage at 10:30 p.m. On Sunday, boogie in for day-long live music and a "cure-all" New Orleans-style hangover brunch. Monday Lundi Gras uploads family-friendly entertainment for partiers of all ages with the band GrassRoots at 5:30 p.m., plus face painting, mask decorating and a menu of Crescent City favorites. Cover up for Tuesday's Mardi Gras mask party featuring the band Andrew Black & Friends at 9:30 p.m. BYOM or buy one at the door for $5. Proceeds go to Mustard Seed Communities.
Give in to a Different Lunch Temptation Each Weekday at Marlow's Tavern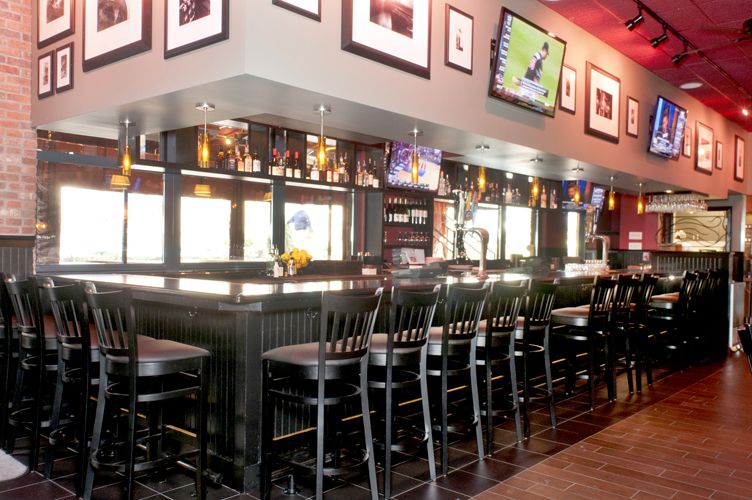 The new weekday lunch temptations at Marlow's Tavern pose two strategies to consider. One, you pick your favorite and come on that day each week. Or, you branch out and try all five of these reasonably priced specials. Monday's blackened tilapia wrap folds a toasted flour tortilla around grilled tilapia, fresh spinach, red onion, tomato and ranch dressing and adds fresh fruit on the side ($11). Tuesdays, choose simple and seasoned or grilled chicken on marbled rye for your Marlow's Melt that comes dressed with caramelized onions and provolone plus hand-cut Tavern fries ($9.50). A hot "open faced" turkey sandwich heats up Wednesday's lunch hour, perching thinly sliced roast turkey on toasted focaccia and topping it all with warm white cheddar sauce and roma tomato, sided by hand-cut Tavern fries ($11). Load up on omega-3 by ordering Thursday's grilled salmon and baby spinach salad, dotted with oven-dried tomato, red onion and warm bacon vinaigrette ($14). Garlic chicken penne taps Friday for grilled chicken breast basted with basil pesto, fresh spinach and oven-dried tomato sauce ($12). Not too heavy, not too light, daily fresh variety - lunching at Marlow's Tavern, just right.
Avoid Henpecking Over Who's Fixing Dinner. Blue Plate Specials at Bantam + Biddy
Solve the Dilemma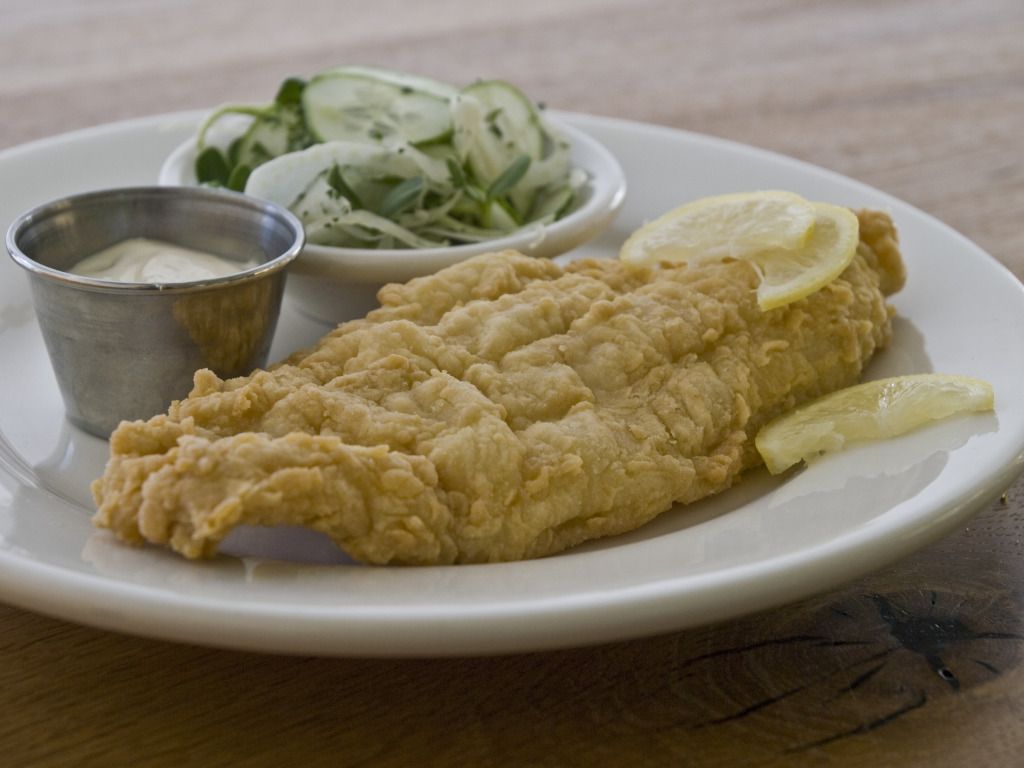 Photo By Angie Mosier
Leave the paper plates in the cupboard. Weekend blue plate specials at Bantam + Biddy in Ansley Mall put real comfort food on real plates for a really good price. Fridays are fish fry nights, of course, serving up fried Mississippi catfish with tartar sauce and fennel slaw ($12). Cut into a bistro steak with frites (fries) and salad on Saturdays ($15). Sundays put the South in your mouth, plating up fried chicken with your choice of two sides ($14). Chefs Shaun Doty and Lance Gummere cook up regional, pastured poultry, Niman Ranch pork and grass-fed beef and draw upon local, seasonal produce for sides. Blue plate specials are available from 11:30 a.m. to close. Accessorize with a beer, wine or cocktail. Why not? It's the weekend.
Late Night Bar Menus at Gilbert's and

10th & Piedmont Keep Nights on the Town from Pita-ring Out
Photo by Tim Hobby
Eat on your schedule, even if that means grabbing a late-night bite after drinks or a show. Gilbert's Café & Bar and 10th & Piedmont in Midtown post a late-night bar menu offering a manageable number of satisfying selections (no one contemplates a bookish menu after 11 p.m.) at easy-to-sleep-on prices. As with the restaurants' regular menus, there's a Mediterranean bent. Pita pizzas ($6.95) come topped with chicken and caramelized onions, pepperoni with marinara or Margherita style. Artisan Pita Delights ($7.95), served with fries or grilled veggie couscous, include lemon garlic chicken pita pockets, TMB panini (tomato, fresh mozzarella, basil pesto and roasted pepper) or gyro. The BYO burger (build your own, $8) and Gilbert's famous lamb burger ($12.95) are hearty options. Share or go solo on the hummus or baba ghanouj ($6-$7) served with artisan pita bread. Menu offered until 2 a.m. Monday through Saturday nights.
Atlanta's Famous Chefs Judge Wannabes in the 2013 S. Pellegrino Almost Famous Chef Competition on January 28
Who's to judge? Why, Atlanta's own famous chefs: Chef Kevin Gillespie, Chef Gerry Klaskala of Aria, Chef Ford Fry of The Optimist, No. 246 and JCT. Kitchen & Bar and Chef Hilary White of The Hil at Serenbe. The Southeast region portion of the 2013 S. Pellegrino Almost Famous Chef Competition heats up on January 28 at the International Culinary School in the Art Institute of Atlanta. Top students from six culinary schools in Atlanta, Savannah, Nashville, Charleston, Charlotte and Gulf Shores will be wielding spoons, spatulas and knives as they vie to win the eye and palates of these celebrity chefs. For raw, unscripted cooking coverage, visit the contest's Facebook page to watch competition video clips. Finalists from 10 different regions across the U.S. and Canada will meet up in March at The Culinary Institute of America at Greystone in St. Helena, Calif.
Eat It and Tweep: @CakeWrecks Is Paradise Found for Bakery Blunders
We've all seen them, bakery cake bloopers and blunders. Jen Yates (@CakeWrecks) finds them so hilarious that she dedicated a blog to "Cake Wrecks - when professional cakes go horribly wrong." As a home baker, it's kind of comforting to see that everyone makes mistakes, and they're just as delicious anyway.
Sample Tweet: Is this way off, or just another potty-training cake? YOU DECIDE. http://www.cakewrecks.com/home/2013/1/17/ooooohso-close.html ... pic.twitter.com/Efe5YCX5
Appetizing Aperture
Less burb-to-desk traffic means weekends are mellow in Midtown making it an especially appetizing time to head in for Lure's new brunch from 11 a.m.-3 p.m. on Saturday and Sunday. Catching eyes and ayes on Chef David Bradley's menu are the Hangtown fry, Carolina gold rice porridge with buttered shrimp and grilled pork belly, dulce de leche French toast, lobster Benedict, French horn mushrooms a la plancha (soft polenta) plus the Riverview Farms burger, the fried oyster slider trio and a fried North Carolina catfish biscuit. Toast with prosecco or share a punch bowl with the whole clan!
What's new on Pinterest: Game Day Favorites


To-Go Platters from RA Sushi
Game Day Favorites could be as easy as individual seven-layer dips in cups or as involved as setting up your seven-layer dip to resemble a football field with dippers around the perimeter filling in for fans. Hot, cold, finger or fork, we've recruited an all-star roster of fan-friendly bites for a super, Super Bowl party! Touchdown,
Pinterest
!