ABOUT THE DISH
Looking for the latest restaurant openings, weekly wine tastings and drink specials or other culinary happenings?
Whatever makes your mouth water,
Melissa Libby & Associates
will point you in the right direction.
up-to-date on new and ongoing restaurant events around Atlanta!






No Way Are You Going to Drop the Ball on
New Year's Eve Plans
Not that you were thinking of letting New Year's Eve creep up on you unexpectedly, but with all of the holiday hubbub, it wouldn't be out of the question. Jump to our blog to see which Atlanta restaurants have you covered with cocktails, cuisine and champagne to ring in 2013 in style.
Speaking Easily About Winter Cocktails
Ice has its place in the winter, preferably sparkling in a glass ready to host a mixologist's potion at one of Atlanta's warm and amiable restaurants. While we won't divulge recipes, we will share some of the ingredients and tip you toward places to find the alluring elixirs. Visit our blog for all of the festive winter drinks.
Ecco Stays on Top of Conservation Goals with Rooftop Garden and Condensation Irrigation
Sophisticated yet casual
Ecco in Midtown has always been ahead of the restaurant industry's conservation efforts. Georgia's first dumpster-free restaurant was also the state's first to receive Green Foodservice Alliance (GFA) certification. The Fifth Group Restaurant continues to grow in sustainability and environmental consciousness by adding eight new cedar beds with "cold frame" structures to its rooftop garden, all of which are covered with Agribon protective material. Farmer D Organics custom-built the beds and also installed a new irrigation system with a 250-gallon food-grade tote capable of containing 195 more gallons than the previous rain barrel. All of the water filling the tote is collected from air conditioning condensation and pumped through drip irrigation into the beds. City water and a timer also kick in when needed for optimal moisture. When dining at Ecco be sure to ask what's in season on the roof. Right now, Tuscan kale, broccoli rabe and Southern giant curly mustard are growing for the restaurant's seasonally inspired menu.
Baby, It's Cold Outside. Marlow's Tavern New Wintertime Menu Warms the Soul
Colder weather usually sneaks into Atlanta with the new year, and Marlow's Tavern is ready with the hot and hearty comfort foods Atlantans crave. Seasonal ingredients in savory dishes lead to highly satisfying dinner fare including: goat cheese French toast served with wild mushrooms; goat cheese "stuffed" turkey burger with sweet and spicy red pepper relish; grilled Prestige Farms chicken paillard with hand-cut pappardelle pasta, asparagus, Roma tomato, caramelized onion, wild mushroom cream and shaved Parmigiano-Reggiano; grilled turkey meatloaf made from Golden Legacy organic turkey with shaved Brussels sprouts on the side; and crispy Carolina trout with sautéed spinach, applewood smoked bacon and Pommery mustard cream sauce ($9-$17). Dessert brings out a hot and flakey pecan and apple turnover dolloped with hand-dipped vanilla ice cream ($6). A wintry mix of craft cocktails ($9-$11) features Blackthorn Suppressor with Byrrh aperitif and jasmine liqueur; Blueberry Buck 3.0 with Hanger Blueberry and fresh lime; Classic Martinez of Hayman's Old Tom Gin, Cocchi Vermouth di Torino, Leopold Brother's Maraschino and orange bitters; St. George Gin Sour with St. George Botanivore Gin, Rothman & Winter Peach Liqueur, Cardamaro, fresh lemon juice, simple syrup, Fee Brothers Aromatic Bitters and club soda; and the Orchard Manhattan apple-y spin on the classic Manhattan using Riverboat Rye Whiskey. Saintsbury Chardonnay, Carneros, 2010 and Left Coast Cellars Pinot Noir, Willamette Valley, 2011 are available by the glass or bottle ($12/$50). Bun warmers, Marlow's Tavern definitely has you beat.
There's So Much News for 2013 We Can Hardly Wait for the New Year to Begin
Excitement is building here at our office as we eagerly anticipate all of the delicious happenings already entered on our 2013 spring calendar. Kevin Gillespie plans to open a new restaurant in March in the Glenwood Park area. Stay tuned for more on his trail-blazing concept. For now, know his signatures of rustic to refined, locally and seasonally rooted dishes will be offered to guests in a homelike setting. Chef Ford Fry, owner of Westside JCT. Kitchen & Bar, No. 246 in Decatur, and The Optimist and Oyster Bar at The Optimist in West Midtown will add two Buckhead restaurants to his family when he opens King + Duke in the former Nava space within One Buckhead Plaza and another in the old Bluepointe space at The Pinnacle Building. The name King + Duke plays off two major characters in Mark Twain's novel "Adventures of Huckleberry Finn." While the moniker sounds royal, the open-hearth cooking style of the restaurant will be more fun than formal. Bantam + Biddy is increasing its family tree as owners Shaun Doty and Lance Gummere open new Chick-a-biddy at Atlantic Station in April 2013. We also can look forward to more delicious tavern fare with another Marlow's Tavern location coming this year. Meanwhile, seafood lovers will gain one more sweet spot for succulently prepared fresh fish when Bonefish Grill lands another Atlanta-area restaurant. St. Patrick's Day is always a huge party at Fadó Irish Pub & Restaurant - one that spills out onto the street around the pub like a good flow of green beer. Not Irish, no matter; the Buckhead stalwart welcomes all for pub drafts, drinks, Irish fare, games and European soccer viewing. Fifth Group Restaurants' South City Kitchen Midtown will celebrate its 20th anniversary in April 2013. The Midtown location brought the concept of "New Southern Cuisine" to the forefront of Atlanta's restaurant scene and continues to reflect today's Southern tastes. South City Kitchen Midtown remains a lunch, dinner and Sunday brunch favorite for natives, visitors and celebrities alike.
Eat It and Tweep: Mixtress Lights Up Bar at New Seven Lamps
You can tell from her photo she's full of smiles, stories and serious skills for mixing up beverages behind the bar at new Seven Lamps in the Shops Around Lenox. Atlantan Arianne Fielder (@Ariannebar) dubs herself a Southern Cocktail Resurgen, bourbon and American Whiskey aficionado and a "Big Dog Mom." When not mixing it up behind the bar, Arianne tweets about cocktails and her thoughts on current events.
Sample Tweet: One of our @SevenLampsATL "toasts": jalapeño tequila, watermelon slice with sea salt flake. Ch @ Seven Lamps http://instagr.am/p/TUo2DfhyL-/
Appetizing Aperture
Adult or not, anyone can pop a Little Cake Bakery strawberry and champagne cupcake into his or her mouth when the clock strikes midnight on New Year's Eve. But then, why wait?
What's New on Pinterest: Toast to the New Year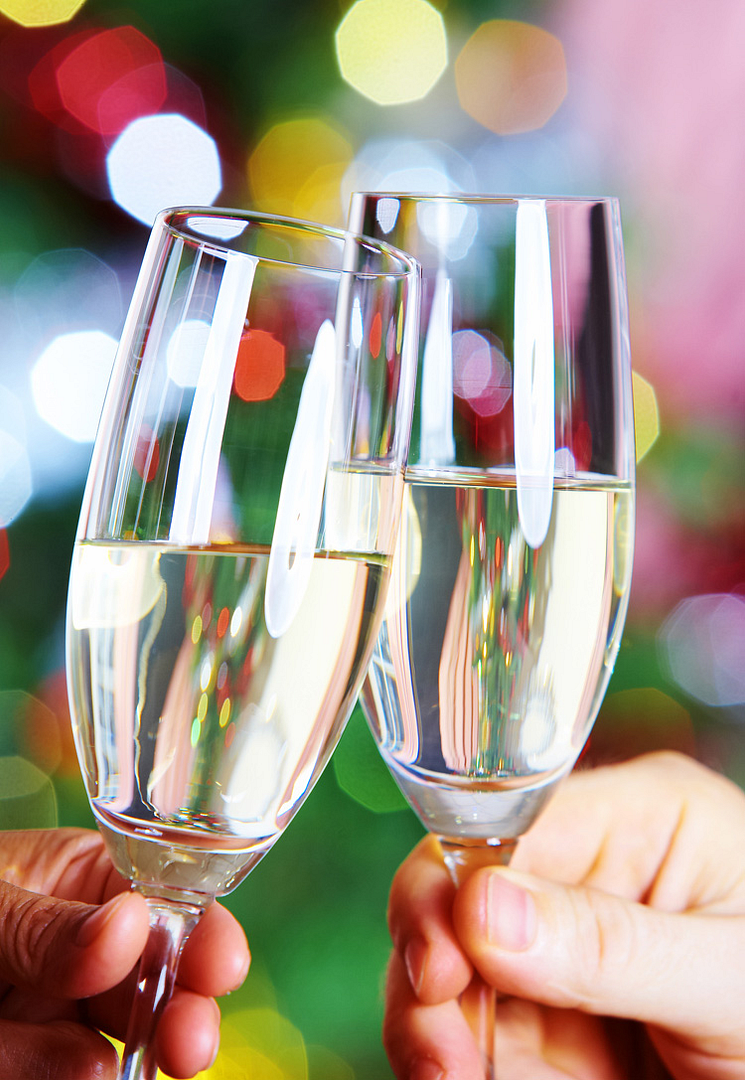 We've been looking for ways to pump up the New Year's
Pinterest board that's sparkling with ideas that won't be forgot in auld lang syne.