ABOUT THE DISH
Looking for the latest restaurant openings, weekly wine tastings and drink specials or other culinary happenings?
Whatever makes your mouth water,
Melissa Libby & Associates
will point you in the right direction.
up-to-date on new and ongoing restaurant events around Atlanta!






We're Thankful for Thanksgiving - and You?
Retailers are busily jingling bells and making malls merry for December's holiday rush. Atlanta chefs know that Thanksgiving comes first, stuffed with long-standing menu traditions and future traditions in the making to be gratefully shared with friends and family. Stop rushing. Live in the moment and savor Thanksgiving at these Atlanta gathering spots. Of course, you might want to make reservations first.
Thankful for their communities, Atkins Park Tavern in Virginia Highland and Atkins Park Tavern in Smyrna are both planning Thanksgiving Day meals to pass that feeling of contentment on to their guests. At the Virginia Highland location, dinner service begins at 5 p.m., and the meal costs $22 for adults, $15 for young adults and $10 for children 10 and under (tax and gratuity not included). Doors open at 4 p.m. at the Smyrna location; adult meals are $20, $15 for youth and $8 for children 10 and under (tax and gratuity not included). Reservations are recommended for both locations. Call Atkins Park in Virginia Highland at 404-876-7249 and Atkins Park in Smyrna at 770-435-1887.
Over the river in Marietta, Chicken and the Egg welcomes all ages to partake of a traditional Southern meal at a price that will evoke thankfulness. Dine between 11 a.m. and 5 p.m. and choose an entree, three sides and a dessert. Cost is $18 for adults, $10 for children 6 to 12 and free for children 5 and under (tax and gratuity not included). Reservations are required; call 678-388-8813.
Southern hospitality by the plateful is yours as you focus on friends and family on Thanksgiving Day at South City Kitchen Midtown and South City Kitchen Vinings. Each person at your table can build their own three-course meal by selecting an appetizer, entrée and dessert from a feast-worthy menu. Dine from 12-8 p.m. at the Midtown location and from 11 a.m.-7 p.m. at the Vinings location. Cost is $42 for adults and $21 for children 12 and under (tax and gratuity not included). Start with choices such as fried green tomatoes with goat cheese and sweet red pepper coulis or house-made pimento cheese with toasted corn crackers, butter pickles and celery hearts. Main courses include roasted turkey breast with giblet gravy, cornbread dressing, collard greens, whipped potatoes and orange cranberry sauce or buttermilk fried chicken, garlic sautéed collards, smashed bliss potatoes and honey-thyme jus. Save room for desserts such as caramel pumpkin cheese tart and Southern chocolate pecan pie. Reservations are recommended at both locations. Call South City Kitchen Midtown at 404-873-7358 and South City Kitchen Vinings at 770-435-0700.
Not Thanksgiving unless you cook the bird? Order a White Oak Pastures free-range American Standard Bronze turkey for basting and baking. These have grown up living an open-pasture lifestyle, roaming freely and shunning antibiotics or added hormones. Three sizes, one is perfect for your meal: small (8-12 pounds) for $75, medium (12-16 pounds) for $100 and large (16+ pounds) for $125. Shipping costs are calculated per mile per pound. Order online or by calling

229-641-2081.
A Hands-Down Winner: Fleming's Prime Steakhouse & Wine Bar Offers "5 for $6 'til 7" All Night Election Night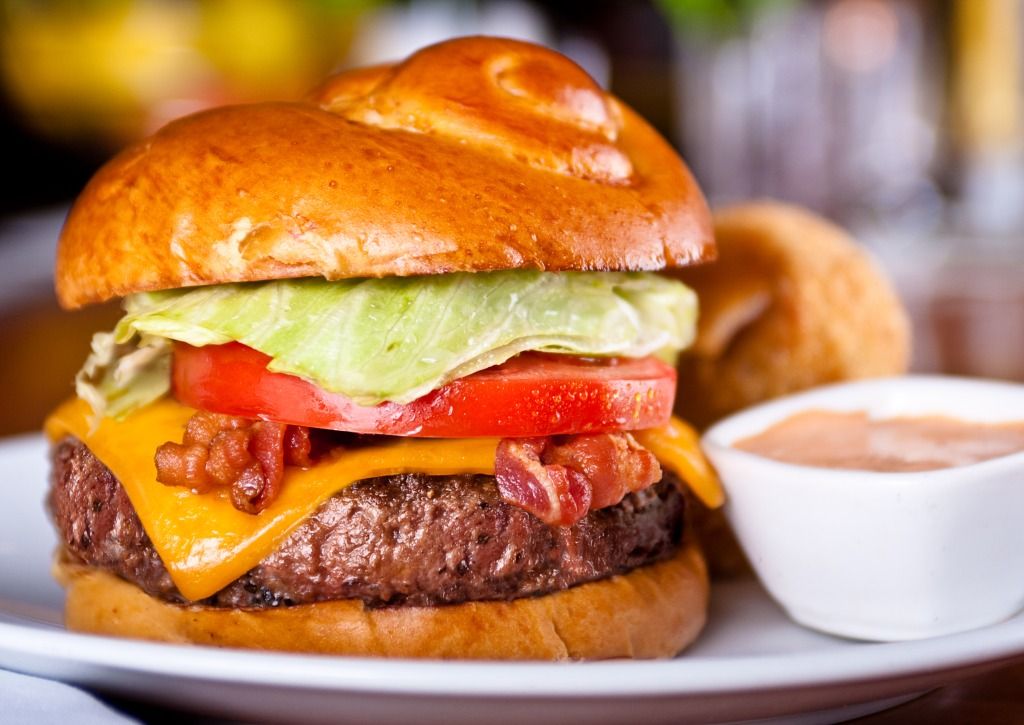 Polls close in our neck of the woods at 7 p.m. on election night, and there are three more time zones to go. Too suspenseful? Cross the aisle at Fleming's Prime Steakhouse & Wine Bar to order from the "5 for $6 'til 7" bar menu -- offered on election night, November 6 until closing instead of ending at 7 p.m. Five different cocktails cost just $6 each. Choose from the Tropical martini made with Malibu Coconut Rum, White Cosmo, Pomtini, Limoncello martini or Stoli Bombshell. The five wines by the glass for $6 are sparkling Mas Fi Cava, Canyon Road Chardonnay, Mark West Pinot Noir, Red Diamond Merlot and 14 Hands Cabernet. Five appetizers for $6 each are baked brie in puff pastry, sweet chile calamari, roasted mushroom ravioli, tenderloin carpaccio and "Wicked Cajun" barbecue shrimp. Guests also may nab Fleming's prime burger with cheese and bacon for $6 or Widmer Brothers Brewing Company Rotator IPA Series - a steal at two for $6. Unanimously, all night "5 for $6 'til 7" is a winner.
Follow Brookhaven Mayor and Council Member Election Results at Kaleidoscope
Brookhavenites have more than the usual number of decisions to make on Election Day as they vote for a mayor and four city council members to be on deck when cityhood kicks in on December 17. Open until 12 a.m. Tuesday night, Kaleidoscope Bistro & Pub in Village Place Brookhaven is ready to be your poll return-watching headquarters. Kaleidoscope comes through with beverages for celebratory toasting or craft beer to cry in... plus plenty of global comfort fare for fortification.
RA Sushi Pulls into Aqua Vino at Georgia Aquarium to Help Save the African Penguin
Georgia Aquarium's 7th Annual Aqua Vino is all about saving the bird - the African Penguin - by raising funds for the Correll Center for Aquatic Animal Health

.

In the process, guests can dive into enjoying an ocean of yummy food and wine tastings and live and silent auctions. RA Sushi Bar Restaurant is one of more than 30 top restaurants and 200 wines represented at the 7-10 p.m. (6 p.m. VIP tasting) event on Thursday, November 8. Guests secure another treasure: aquatic viewing opportunities through the water wall in the Oceans Ballroom and crowd-free Aquarium gallery time (ahhhem, no nose prints and sticky fingers on the glass). What's stopping you? Dive in and purchase tickets (ages 21+ only) for $180 per person/$160 members and $325/person VIP tasting.
Alma Cocina Reveals "Secrets of a Mexican Pantry" One Ingredient at a Time, Beginning with Huitlacoche Dinner on November 10
Baby steps, first pronounce it, then eat it: huitlacoche sounds like wheat-la-co-chay, but it's actually an edible truffle-like fungus that grows on corn. Subtly sweet and smoky in taste, this delicacy is one of those mysterious ingredients that makes Mexican food so intriguing. Huitlacoche is first on the exploratory list for Alma Cocina's "Secrets of a Mexican Pantry" dinner series that begins on November 10 at 7 p.m. Chef Chad Clevenger has created a five-course menu that shows off this pantry staple. Dinner starts off with roasted cauliflower and red pepper salad, incorporating huitlacoche kernels, sauce and paper, avocado and fried epazote. Next, try huitlacoche tamale followed by huitlacoche masa "fettuccine" with roasted butternut squash, mushrooms, huitlacoche cream sauce, cotija, cilantro and boiled Marcona almonds; and confit pork cheeks with arroz con crema, huitlacoche brown butter and grilled sweet potato greens. Sweet corn atole with huitlacoche cream, dried corn and sweet potato churro ends the evening on a "huit" note. Seating is limited to 40 guests at $40 each (plus tax and gratuity). To make reservations, call 404-968-9662.
Ammazza Spins Specials for Edgewood Electronic Music Fest
The Edgewood Electronic Music Fest on Saturday, November 10 spotlights hot local DJ talent throughout the eclectic intown community.
Ammazza
is right there in the thick of the action with special promotions on one of the busiest nights of the year for Edgewood restaurants and bars. The pizza place, housed in a 100-year-old building, imports only essential ingredients from Italy and locally sources its toppings for the freshest flavor.
On Friday and Saturday nights, DJs keep the beat going from 10:30 p.m.-2:30 a.m., and the kitchen is open until at least 2 a.m. A few selections from Ammazza's menu keep your personal energy level high for a weekend packed with music and dancing. BTW, Monday nights are Industry Night at Ammazza: kitchen stays open until 12 a.m., and the bar is open until 1 a.m. or later with cheap drinks and a DJ.
Georgia Restaurant Association Bestows GRACE Awards at November 11 Black-Tie Gala
Crème de la crème, icing on the cake or whatever your reference point for top-in-the-biz is, the 6th annual GRACE Awards are every bit of it for those in the Georgia Restaurant Association (GRA). Peer-nominated finalists will be honored at the GRA's annual gala taking place November 11 at the Loews Atlanta Hotel. Categories of honor include: Restaurateur of the Year, Industry Partner of the Year, Distinguished Service Award and the Innovator Award. Winners are presented with crystal works of art by renowned local artist Hans-Godo Frabel, and guests will enjoy locally sourced food and beverages. A portion of the evening's proceeds will benefit the Atlanta Community Food Bank. Tickets and more details are online.
Alma Cocina's Chef Chad Clevenger Teaches Atlanta's Table Class at The Cook's Warehouse on November 12
Perhaps huitlacoche will come out of the pantry when Alma Cocina Chef Chad Clevenger leads a Simple Abundance cooking class covering Mexican and Southwestern cuisine at The Cook's Warehouse - Midtown on Monday, November 12. From 7-9 p.m., learn how to prepare
Corvina sea bass ceviche with avocado mousse and pico de gallo; braised pork shoulder tamale with bacon masa, green chile sauce, pico de gallo and crema; and tortilla soup with avocado, queso fresco and tortilla strips. Cost is $55 per person. Sign up for this Simple Abundance class on the ACFB website (or call 404-892-3333 ext. 1444). The class benefits the Atlanta's Table program at the Atlanta Community Food Bank.
With Opening of Four Market Street Cafés, Sterling Spoon Brings New Meal Options to Coca-Cola and NCR Corporate Campuses
The same folks who have placed Marlow's Tavern locations in neighborhoods throughout the metro-Atlanta area are providing delicious morning and midday dining options at new Market Street Cafés on area corporate campuses. Sterling Spoon Culinary Management (SSCM) opened three cafés on NCR office campuses in Duluth and Suwanee on Monday, November 5 and will re-open a corporate café at The Coca-Cola Company office campus in Alpharetta on Thursday, November 15. All of the cafes operate between the hours of 7 a.m-2 p.m. The warm and inviting eateries nix the sterile office cafeteria stereotype. Ambient Market Street Cafés are known for their fresh, farm-to-fork ingredients, made-from-scratch recipes, healthy lifestyle selections and reasonable prices. The menu is packed with pleasers for a quick breakfast or lunch to boardroom table fare, sandwiches and salad staples, full-on mains such as hoisin-marinated salmon, USDA prime steaks, vegetarian dishes and accommodations for special dietary needs. Market Street Café menus are chef-driven and customized for each venue. Mornings are looking market-ably more promising already!
Eat it and Tweep: Control Shift for Visual Storytelling on @MelissaHCrane

When Melissa Crane (@MelissaHCrane) plunges into a story, she doesn't hold back. When the scuba diver dries off, she picks up her camera and tackles food and lifestyle projects, branding, some blogging and tweeting - and a glass or two of sangria. Peek into her other work on her namesake website (visual storytelling for brands), Dash of East website (food and travel culture) and her branding and marketing agency dotdot Interactive.
Sample Tweet:

Chili sauce explosion! Yup, you expect to get dirty at food shoots :)
Appetizing Aperture
Little Cake Bakery is ready for the Democakes and Republicakes on Election Day with party-specific cupcakes. Independents, select elephant or donkey motif or choose your favorite candicake from this bakery's capital selection. Every bite's a victory!
What's New on Pinterest: Thanksgiving Traditions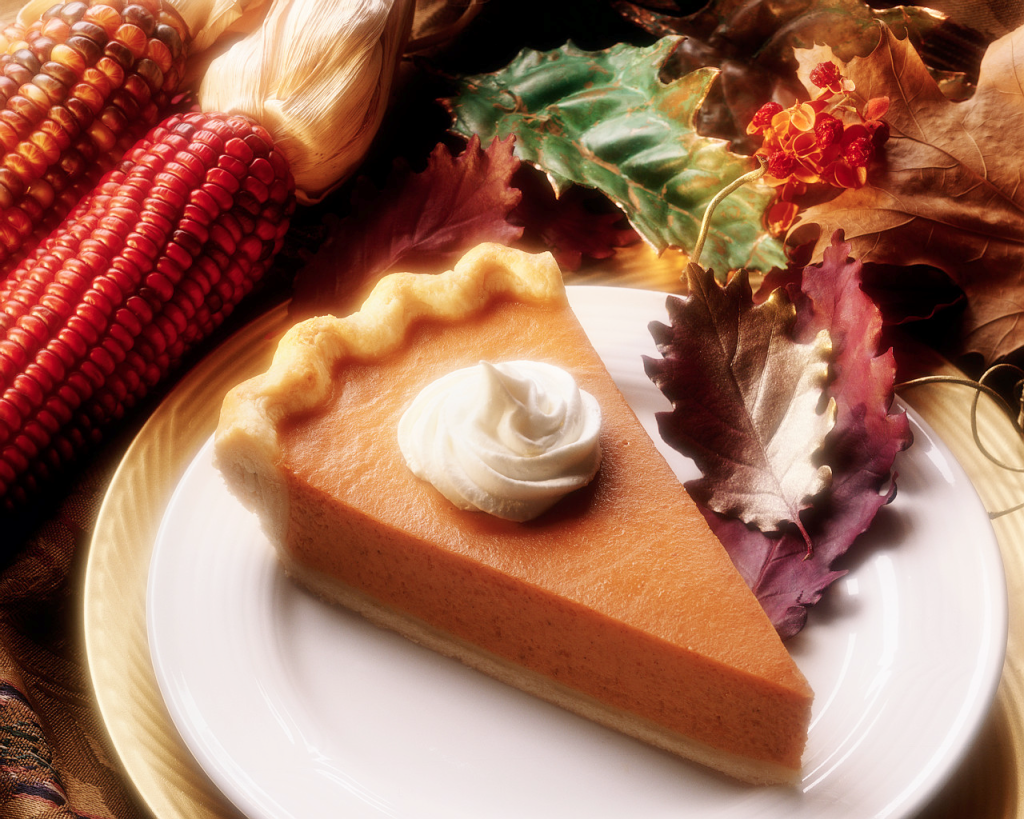 Atlanta has more Thanksgiving traditions and options that a cornucopia has nuts and squash. We're thankful for Pinterest. You?