Alan's Answers: How Do You Plant Onion Sets?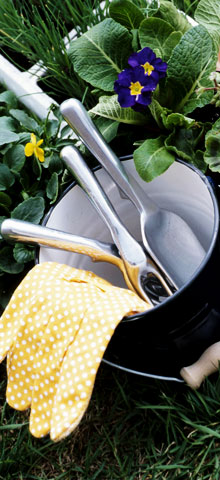 Stop by New Braunfels Feed & Supply for your onion sets! We have red, white and yellow in the store! Happy Planting!
Onions
are a great cold season crop, they are easy to grow because of their durability. I recommend using onion sets, which can be planted without worry of frost damage and have a higher success rate than direct ...
Christmas Clearance
Christmas has come and gone! Take advantage of the Christmas Clearance Sale!
Stop by New Braunfels Feed & Supply to receive 50% OFF all Christmas decorations, flags, and ornaments! Don't miss out on stocking up and saving on next year's Christmas decorations!
Chicken Coop Give-Away!
Purina and Mother Earth News Magazine are teaming up for the Chick 'n Coop Giveaway! You could win one year's supply of Purina® Layena® Omega-3 Feed, the "Elizabeth" chicken coop provided by The Green Chicken Coop, a flock of chickens and a $100 gift card provided by Stromberg's Chicks and Game Birds - all valued at more ...
Baby Chicks Arrive
Baby Chicks will be arriving at New Braunfels Feed & Supply starting February 1st. Special order your baby chicks now! Give us a call at the store or stop by to pre-order your baby chicks. Are you set up for a successful chicken coop? We carry all the chicken supplies you need to raise a healthy flock! New Braunfels Feed a ...
How to Start Feeding Wild Birds in Your Yard
Here are proven tips and techniques to help you quickly enjoy beautiful wild birds found around your home. Most birdfeeders are designed to attract a wide variety of wild bird species but some have features which appeal to certain species such as Goldfinches and woodpeckers. An excellent feeder design to start with is a "hopper" feeder with wide ledges which ...
New Cattle Traceability and Tagging Requirements
New tagging and traceability requirements kicked in on January 1, 2013. The Texas Animal Health Commission now requires all adult cattle to have an approved form of permanent identification in place at the time of sale, or change of ownership. Exemptions include nursing calves, ...