November 7, Vol. 24, No. 18
Celebrating the Inauguration of Subra Suresh

Today, Carnegie Mellon President
Subra Suresh
will open a series of events celebrating his inauguration as Carnegie Mellon's ninth president.
At 5 p.m. in the Hillman Center's Rashid Auditorium, President Suresh will provide an overview of his widely recognized cross-disciplinary research into infectious diseases, hereditary blood disorders and certain types of cancer in a public lecture titled "The Study of Human Diseases at the Intersections of Engineering, Sciences and Medicine." A reception will follow the lecture.
Inauguration events continue Nov. 14-15. All events are open to the CMU community and are in the University Center, unless otherwise noted. Tickets are not required.
Thursday, Nov. 14:
11:30 a.m. - 1:30 p.m., Campus-wide Celebration
3 - 4:15 p.m., Symposium: Leveraging the Data Sciences
4:30 - 5:45 p.m., Symposium: New Paradigms in Teaching & Learning
Friday, Nov. 15:
10:30 - 11:45 a.m., Symposium: Opportunities and Challenges in Energy and Climate
3 - 4:30 p.m., Investiture Ceremony & Reception, Carnegie Music Hall
The investiture ceremony will feature an inaugural address by President Suresh, a keynote speech by Google Executive Chairman
Eric Schmidt
and a performance by Tony Award winner and alumna
Patina Miller
(A'06).
Read more about President Suresh's lecture
.
See the complete inauguration schedule of events.
Joining the Ranks of Bell, Edison and Einstein
Carnegie Mellon professors
Edmund Clarke
(right) and
Mark Kryder
(far right) have joined the ranks of Alexander Graham Bell, Thomas Edison, Albert Einstein and Jane Goodall as honorees of the Franklin Institute in Philadelphia, which annually honors leaders in science, engineering, technology and business.
Clarke is the recipient of the 2014 Bower Award and Prize for Achievement in Science, and Kryder is the recipient of the 2014 Benjamin Franklin Medal in Electrical Engineering.
Clarke, the FORE Systems University Professor of Computer Science and professor of electrical and computer engineering, is being honored "for his leading role in the conception and development of techniques for automatically verifying the correctness of a broad array of computer systems, including those found in transportation, communications and medicine."
Kryder, University Professor of Electrical and Computer Engineering, is being recognized along with Shunichi Iwasaki of Japan's Tohoku Institute of Technology "for the development and realization of the system of Perpendicular Magnetic Recording, which has enabled a dramatic increase in the storage capacity of computer-readable media."
The Franklin Institute honored CMU President
Subra Suresh
in 2013, and faculty members
John R. Anderson
in 2011,
Takeo Kanade
in 2008 and the late
Allen Newell
in 1992.
NASA's Curiosity Uses CMU Software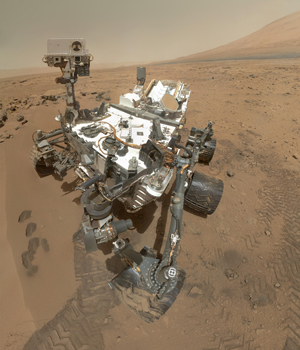 Using autonomous navigation software first developed at Carnegie Mellon's Robotics Institute, NASA's Curiosity completed its first two-day autonomous drive, a new technique that allows the Mars rover to cover ground faster.
The high-level planning performed by the autonomous navigation software is based on a program called Field D*, which was created by
Tony Stentz,
director of CMU's National Robotics Engineering Center, and his former student,
Dave Ferguson
, under sponsorship of the Army Research Laboratory.
The software builds a large-scale map of the terrain a robot encounters, helping it not only evaluate paths forward, but providing a memory so that it can retrace its steps or plot a new one.
Johnstone Uncovers Story Behind Pittsburghese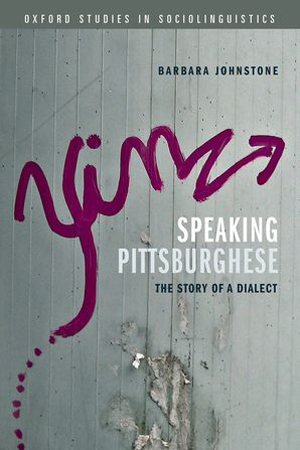 What's in a word? Plenty, if you're from Pittsburgh, where phrases like "Yinz going dahntahn to watch dem Stillers?" are symbols of local identity.
A new book by English Professor
Barbara Johnstone
uncovers that there is much more to "Pittsburghese" than how the natives speak.
"Speaking Pittsburghese: The Story of a Dialect" traces the history of Pittsburgh's language as it is imagined and used by Pittsburghers.
Read more and watch a video
.
Socioeconomic Status as a Child Affects Your Susceptibility to Colds as an Adult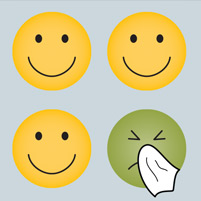 Researchers at Carnegie Mellon, led by Psychology Professor
Sheldon Cohen
, have found an association between lower socioeconomic status during childhood and adolescence and the length of telomeres, protective cap-like protein complexes at the end of chromosomes that ultimately affect the susceptibility to colds in middle-aged adults.
Published in Brain, Behavior and Immunity, the study showed that children and teens with parents of lower socioeconomic status have shorter telomeres as adults. Telomere length is a biomarker of aging with telomeres shortening with age and losing their ability to function normally and eventually dying.
Having shorter telomeres is connected to the early onset of illnesses such as cardiovascular disease and cancer, with mortality in older adults and, as CMU's Cohen first discovered, predicts susceptibility to acute infectious disease in young to midlife adults.
Read the full story.
Help ensure the safety and well-being of the CMU community:
University Police: 412-268-

2323




Ethics Hotline: 1-877-700-7050
Personal Mention

Leonardo Balada, Nancy Galbraith and Reza Vali

Nancy Mead
Michael Campayno
Alan Russell
Jon Peha
Astria Suparak

Kevin González and Lauren Shapiro


News Briefs
Submit News
Email