October 10, Vol. 24, No. 14
Six More From CMU Inducted Into NAE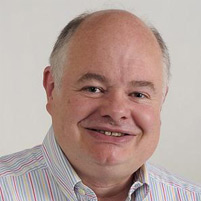 Professors
Lorenz (Larry) T. Biegler
and
Jose M.F. Moura
(top to bottom), and four alumni were officially inducted and honored this past Sunday (Oct. 6) as new members of the National Academy of Engineering (NAE) at the NAE's national meeting in Washington, D.C.
New members were elected for their important contributions to engineering theory and practice,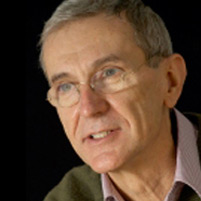 and for demonstrating unusual accomplishments in pioneering new and developing fields of technology. Membership in the NAE is one of the highest accolades an engineer can achieve.
Alumni elected to the NAE this year were:
Donna G. Blackmond (E'84), Scripps Research Institute professor, chemistry;
Craig T. Bowman (E'61), Stanford University professor, mechanical engineering;
David Dill (S'83,'87), Stanford University professor, computer science;
Pradeep Sindhu (S'83,'84), vice chairman, CTO and founder of Juniper Networks.
Nearly 50 members of the CMU community are NAE members, including President
Subra Suresh
, who was elected in 2002.
Read more.
Public Preview: Negotiation Strategies for Women
The
Heinz Negotiation Academy for Women
invites individuals and employers to attend its public preview, "Jump the Gap: 12 Strategies to Gain an Advantage Through Negotiating," from 8 to 10 a.m., Tuesday, Oct. 29 in 322/324 Posner Hall, home of Carnegie Mellon's Tepper School of Business.
"Our goal is to help women embrace opportunities to negotiate by recognizing how this essential skill benefits their organizations and themselves. Women who want to succeed and employers who wish to invest in gender-balanced talent will find our preview most valuable," said academy co-founder
M.J. Tocci
.
Presenters include co-founders Tocci and
Linda Babcock
, the James M. Walton Professor of Economics at Heinz College and co-author of "Women Don't Ask" and "Ask For It." Also presenting will be CMU faculty:
Sara Laschever
,
David Krackhardt
and
Laurie Weingart
.
Read the full story.
New App Ensures Secure Messaging
Carnegie Mellon
CyLab
researchers have developed a free smartphone app for iOS and Android users to safely exchange identity data without risk of theft, deception and fraud.
The new app, called SafeSlinger, provides users with an easy way to securely exchange messages for free without the need to trust any external party. It was recently featured at the annual ACM Conference for Mobile Computing and Networking in Miami.
"
SafeSlinger
provides you with the confidence that the person you are communicating with is actually the person they have represented themselves to be," said
Michael W. Farb
, a research programmer at Carnegie Mellon CyLab.
Read the full story.
Creating a New Science in Cybersecurity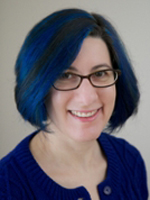 Researchers at Carnegie Mellon have joined the Army Research Laboratory, Penn State, the University of California, Davis, the University of California, Riverside, and Indiana University in a new collaborative research alliance to develop a new science that will enable future computing systems to respond to attacks without human intervention.
For example, a server observing unusual network traffic from an unknown entity might determine it was under attack and filter that traffic. However, many of the required actions will need human decision-making and action.
"One of the salient aspects of our proposed research is in the realization that humans are integral to maintaining cybersecurity and to breaches of security," said
Lorrie Cranor
(pictured above), CMU's lead investigator on the project. "Their behavior and cognitive and psychological biases have to be integrated as much as any other component of the system that one is trying to secure."
Read the full story.
NSF Grant Puts Robotic Kits in Pa., W.Va. Schools
Illah Nourbakhsh
's
CREATE Lab in
CMU's
Robotics Institute
set the stage for getting more middle school girls interested in technology when it launched a program that became known as
Arts and Bots
.
Rather than focusing on building robots, Arts and Bots used robotic kits to enable students and teachers to turn almost any arts and crafts project into a robot, or something akin to a kinetic sculpture, like the one pictured above.
Now, supported by a $1.5 million grant from the National Science Foundation, these kits developed at CMU will be used in non-technical middle school classes in suburban Pittsburgh and rural West Virginia to identify and nurture students with an affinity for science, technology, engineering and mathematics (STEM).
About 900 children annually will use the kits to complete at least one project or assignment each year in required courses such as health, earth science and language arts.
Read more of the story.
Help ensure the safety and well-being of the CMU community:
University Police: 412-268-

2323




Ethics Hotline: 1-877-700-7050