October 3, Vol. 24, No. 13
50+ Nominated for Andy Awards
More than 50 individuals and teams will be up for 2013 Andy Awards Thursday, Oct. 10, when the university-wide awards program will honor staff for their outstanding performance, commitment and positive impact on Carnegie Mellon.
President
Subra Suresh
and Provost and Executive Vice President
Mark Kamlet
will announce the winners in six categories: Innovation, Dedication, Community Contributions, Commitment to Students, Culture and University Citizenship.
During the ceremony CMU Staff Council will recognize 39 individuals on stage for years of service; 28 will receive framed certificates for 30 years of service; nine will be honored for 35 years; and two will be presented with certificates for 40 years at CMU. The 40-year recipients are
Alan Guisewite
of the Robotics Institute and
Marian Kovalchik
of the Electrical and Computer Engineering Department.
Meet the nominees and service award recipients.
Drama Season Opens With "The Crucible"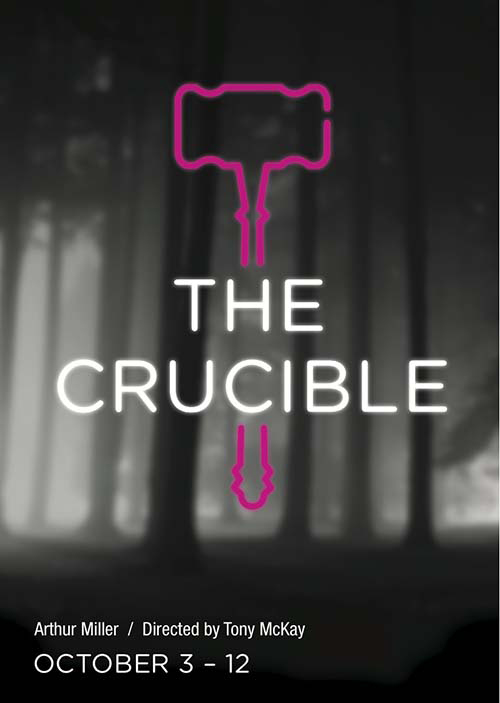 The School of Drama opens its 2013-14 Subscriber Series tonight with Arthur Miller's "The Crucible," directed by faculty member
Tony McKay
(A'69), in the Philip Chosky Theater in the Purnell Center for the Arts. The play debuted on Broadway in 1953 and received the Tony Award for "Best Play" that year.
"The Crucible" is set in the 1600s during the infamous witch trials of Salem, Mass.
Ticket prices begin at $15 for adults and $10 for students. For complete ticket prices, ticket orders and show times, call the School of Drama box office at 412-268-2407 or visit
www.drama.cmu.edu
.
CMU Night at the PSO is Saturday, Oct. 12
Carnegie Mellon students, faculty, staff, alumni and their guests are invited to Carnegie Mellon University Night at the Pittsburgh Symphony Orchestra (PSO) on Saturday, Oct. 12 at Heinz Hall in downtown Pittsburgh.
A free pre-concert reception begins at 6 p.m. and provides an opportunity for all attendees to meet new CMU President
Subra Suresh
and his family. The concert begins at 8 p.m.
The reception, sponsored by the Office of the President, will be in the outdoor Heinz Hall Garden, weather permitting. In the case of inclement weather, the reception will be moved indoors.
Tickets start at $15 for students and $20 for faculty, staff and alumni and include the pre-concert reception (cash bar). To purchase tickets, go to
www.pittsburghsymphony.org/cmunight
or call Group Sales at 412-392-4819.
Nyberg, IBM To Advance Watson-Like Systems
IBM has launched a collaborative research initiative including Carnegie Mellon's
Eric Nyberg
that will advance the development and deployment of cognitive computing systems. Like IBM's famed Watson, these systems can learn, reason and help human experts make complex decisions involving extraordinary volumes of data.
MIT, NYU and Rensselaer Polytechnic Institute also are part of the initiative, which will lay the groundwork for the Cognitive Systems Institute.
Nyberg, a professor in the Language Technologies Institute, pioneered the Open Advancement of Question Answering (OAQA), an architecture and methodology that supported the Watson system, which bested human champions on "Jeopardy!"
Read more of the story.
Read about Watson's "Jeopardy" match at CMU.
Lab Explores Arts Management and Technology
Carnegie Mellon has launched the Arts Management & Technology Laboratory (AMTLab), a project of its Master of Arts Management (MAM) program.
AMTLab explores a range of topics through a biannual series of student-authored white papers published online at
www.amt-lab.org.
The online forum features research updates from AMTLab contributors, case studies of arts organizations employing innovative technological approaches, and news summaries of developments affecting the field. Interviews with leading arts management professionals also appear on the site, along with student reviews of apps, software and other products relevant to the arts industry.
"AMTLab stands to help solve critical questions facing today's arts managers and technologists, while also contributing to the innovations necessary for future effective application of technology in the arts management field," said
Brett Crawford
, executive director of AMTLab.
Read more about AMTLab.
Help ensure the safety and well-being of the CMU community:
University Police: 412-268-

2323




Ethics Hotline: 1-877-700-7050