August 15, Vol. 24, No. 6
Welcome Class of 2017! Sunday is Move-In Day
Carnegie Mellon's Pittsburgh campus welcomes the Class of 2017 this Sunday, Aug. 18, when approximately 1,430 first-year students will move into their residence halls beginning at 9 a.m. for the start of a weeklong orientation program.

CMU President Subra Suresh will officially welcome the students and their families at 4 p.m. in the Baker Hall lawn tent.
Traffic restrictions will be in place to accommodate the move-in. Closed to through traffic from 6 a.m. to 4 p.m. will be:
Margaret Morrison Street, between Forbes Avenue and Tech Street;
Tech Street, between Margaret Morrison Street and Schenley Drive;
and Morewood Avenue between Fifth and Forbes avenues.
Students in this year's incoming class in Pittsburgh come from 44 U.S. states, the District of Columbia, Puerto Rico and 43 countries.
More than 100 first-year students representing one dozen countries are expected to arrive on the Qatar campus this Sunday as well for a week of orientation activities.

Read more about Orientation in Pittsburgh and Qatar.
School of Drama Celebrates 100 Years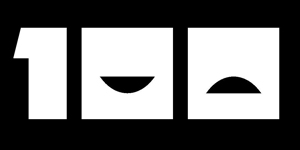 Carnegie Mellon's School of Drama, the oldest degree-granting conservatory training program in the U.S., will celebrate its centennial during the 2013-2014 academic year by recognizing the contributions that alumni, faculty and staff have made to the entertainment industry with a season of performances that's decidedly American.
The 2013-2014 Subscriber Series includes:
"The Crucible" (Oct. 3-12);
"You Can't Take It With You" (Nov. 14-23);
"The Wild Party" (Feb. 20-March 1, 2014);
"Lives of the Saints" (April 17-26, 2014).
The school is planning several celebratory evenings beginning in February 2014 in Pittsburgh, New York City and Los Angeles, with several distinguished alumni scheduled to participate.
"Celebrating 100 years ... is an extraordinary achievement. To all former staff, faculty and students, the current cohort, our fabulous alumni and clans, and all those coming to study or work on campus in the next 100 years, I salute, thank, welcome and congratulate you," said Peter Cooke, head of the Drama School. "The level of accomplishment across all disciplines offered by the school in its storied history could not be higher, nor more widely felt and acknowledged across the world arts community, and for that, we in the school thank each and every participant in its 100-year journey."
Hold the Phone: New Research Shows Cellphone Use While Driving May Not Cause More Crashes
For almost 20 years, it has been a widely held belief that talking on a cellphone while driving is dangerous and leads to more accidents.
However, new research from Carnegie Mellon and the London School of Economics and Political Science suggests that talking on a cellphone while driving does not increase crash risk.
Published in the American Economic Journal: Economic Policy, the study uses data from a major cellphone provider and accident reports to contradict previous findings.
For the study, CMU's Saurabh Bhargava and the London School of Economics and Political Science's Vikram S. Pathania examined calling and crash data from 2002 to 2005, a period when most cellphone carriers offered pricing plans with free calls on weekdays after 9 p.m.
New Campus Shuttle Tracker Up and Running
The Graduate Student Assembly, Student Senate and the Office of Campus Affairs have collaborated with the University Police Department to implement a new campus shuttle tracking service for riders.
The service, provided by Ride Systems, enables users to track campus shuttle and escort locations at
http://www.andysbuses.com
. The website offers a map to view the shuttles and escorts moving in real time, bus arrival time estimates for each stop and updates from the University Police Department. Riders can track shuttles on all available routes - A, B, AB, Bakery Square (long), Bakery Square (short) and PTC.
In addition to the website, riders are able to access this information from the Ride Systems iPhone or Android app. For riders without a smartphone, "andysbuses" can be texted to the number 41411 for bus arrival time estimates.
Help ensure the safety and well-being of the CMU community:
University Police: 412-268-

2323




Ethics Hotline: 1-877-700-7050