71 To Receive Degrees at Silicon Valley Sunday
Carnegie Mellon's Silicon Valley campus will hold its 11th graduation ceremony this Sunday, Aug. 10, when 71 students will receive their graduate degrees - 37 in software engineering and 34 in software management.
This year's keynote speaker is Cindy Padnos (right), who is recognized as one of the most influential women in Silicon Valley. Padnos, a graduate of the Tepper School of Business, is founder and managing partner of Illuminate Ventures, a high tech venture capital firm in the San Francisco Bay area that invests in startups that leverage new technologies and business models with a focus on enterprise cloud computing.
As an entrepreneur, adviser and investor, Padnos has helped to raise and deploy more than $100 million in venture funding to help launch and accelerate dozens of innovative companies.
Read more about Padnos and the graduation ceremony.
Virtuoso Violinists Appointed at School of Music


The School of Music is prepping for the 2013-14 school year with two prestigious faculty appointments.


Andrés Cárdenes
(right), the Dorothy Richard Starling & Alexander Speyer Jr. University Professor of Violin at CMU and former concertmaster of the Pittsburgh Symphony Orchestra (PSO), was recently appointed artistic director of Orchestral Studies. In his new role the Grammy-nominated Cárdenes will oversee the transformation of the orchestra program into a new visionary educational model for the 21st century.
Joining Cárdenes on the Music School faculty this year will be
Noah Bendix-Balgley
(far right), PSO concertmaster since 2011. Bendix-Balgley will join the faculty this fall as an artist lecturer and will coach several student string quartets. An experienced chamber musician, Bendix-Balgley was the first violinist of the Athlos String Quartet from 2008 until 2011 before joining the PSO.
Read more about
Andres Cardenes
and
Noah Bendix-Balgley
.
Understand Your Health Insurance? Probably Not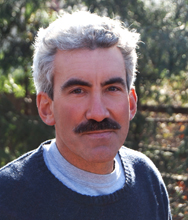 This fall, as part of the Affordable Care Act, Americans will have a greater range of health care insurance options to choose from. But will they make the right decisions? That's doubtful, according to a new study led by Carnegie Mellon's
George Loewenstein
, which showed that the vast majority of consumers between the ages of 25 and 64 do not understand their health insurance.
In one survey, only 14 percent of the respondents accurately understood four basic traditional health insurance concepts - deductible, copay, co-insurance and out-of-pocket maximum. And only 11 percent were able to compute the cost of a four-day hospital stay when given the information that should have enabled them to do so.
"It is strange, in my opinion, that the insurance market has evolved so, that so few individuals understand the fundamentals of the medical insurance plans they are insured under," said Loewenstein, the Herbert A. Simon University Professor of Economics and Psychology. "Insurance plans incorporate all sorts of incentives designed to encourage customers to make specific types of decisions. What is the likelihood that they are going to respond to these incentives if they can't understand the most basic elements of plan design?"
Read the full story.
Correction:
In the personal mention column last week, members of a research team that received a Charles E. Kaufman Foundation grant for "Developing a Sea Star Model for Regenerative Biology" were listed incorrectly. The research team includes Associate Professor of Biological Sciences Veronica Hinman (principal investigator), Professor of Biological Sciences Jonathan Minden, Chemistry Professor Bruce Alan Armitage and Associate Chemistry Professor Danith H. Ly. Read more.
Help ensure the safety and well-being of the CMU community:
University Police: 412-268-

2323




Ethics Hotline: 1-877-700-7050