New Institute Aims To Improve Health Care
Carnegie Mellon,
Highmark
and
Allegheny Health Network
have partnered to create the Disruptive Health Technology Institute (DHTI), which aims to increase the affordability, simplicity and accessibility of health care.
"This institute is built around the mission of researching and deploying new technologies to help reduce health care costs and improve outcomes for patients," said CMU Provost and Executive Vice President
Mark S. Kamlet.
"The CMU innovation ecosystem can be deployed with laser-like focus to develop the technologies that will help patients' health and finances," said
Alan Russell
(pictured above), the Highmark Distinguished Professor in the
College of Engineering
's
Institute for Complex Engineered Systems
who will oversee daily DHTI operations. "The U.S. health care tab reached $2.8 trillion last year, but we believe our new institute will help reduce those costs and improve quality for all consumers.''
Read more of the story.
"Mind-Reading" Research Extended to Feelings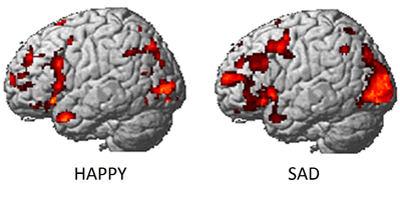 For the first time, scientists at Carnegie Mellon have identified which emotion a person is experiencing based on brain activity.

The study, published in the June 19 issue of PLOS ONE, combines functional magnetic resonance imaging (fMRI) and machine learning to measure brain signals to accurately read emotions in individuals.
Identifying emotions based on neural activity builds on previous discoveries by CMU's Marcel Just and Tom M. Mitchell, which used similar techniques to create a computational model that identifies individuals' thoughts of concrete objects, often called "mind reading."
Wind Farms, Solar Plants Best in the East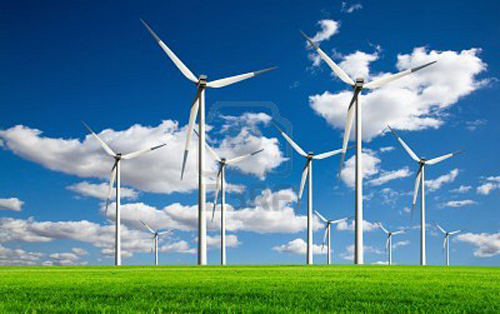 You may think the best place to build a wind farm would be on the Great Plains, and the prime spot for a solar plant would be in the Southwest. But that's not the case according to CMU researchers.
The main reason to build wind and solar plants is to reduce air pollution and carbon dioxide emissions, so building in Ohio, West Virginia and western Pennsylvania, where alternative energy sources replace electricity generated by coal plants, is a better bet.
That's the conclusion of a paper, titled "Regional Variations in the Health, Environment and Climate Benefits of Wind and Solar Generation," authored by four CMU experts from the
Center for Climate and Energy Decision Making
. The paper by
Kyle Siler-Evans, Ines Lima Azevedo, M. Granger Morgan
and
Jay Apt
appears this week in the prestigious Proceedings of the National Academy of Science.
Read the full story.
EH&S To Conduct Building Evacuations July 5
To comply with the City of Pittsburgh's All Hazards Plan, Environmental Health & Safety (EH&S) will conduct evacuations of CMU's five high-rise buildings on Friday, July 5.
The evacuation schedule is as follows:
Mellon Institute, 9 a.m.;
Gates/Hillman, 10 a.m.;
Doherty Hall, 11 a.m.;
Wean Hall, 1 p.m.; and
Hamerschlag Hall, 2 p.m.
An evacuation announcement will be made over the building's public address system, followed by the sounding of the fire alarm. Once the fire alarm sounds, occupants should quickly leave the building via your nearest exit and assemble in the building's designated assembly area, which can be found online.

Failure to leave a building when the fire alarm sounds is a violation of a City of Pittsburgh ordinance and can result in a fine and court appearance.

Questions about the evacuations should be directed to Rick Caruso at 412-951-3089 or rmcaruso@andrew.cmu.edu.
Correction:
Next Issue:
Due to the Fourth of July holiday, the next issue of the 8.5 x 11 News will be published on Thursday, July 11. Have a safe and happy 4th!

Help ensure the safety and well-being of the CMU community:
University Police: 412-268-

2323




Ethics Hotline: 1-877-700-7050