Mining the Early Modern Social Network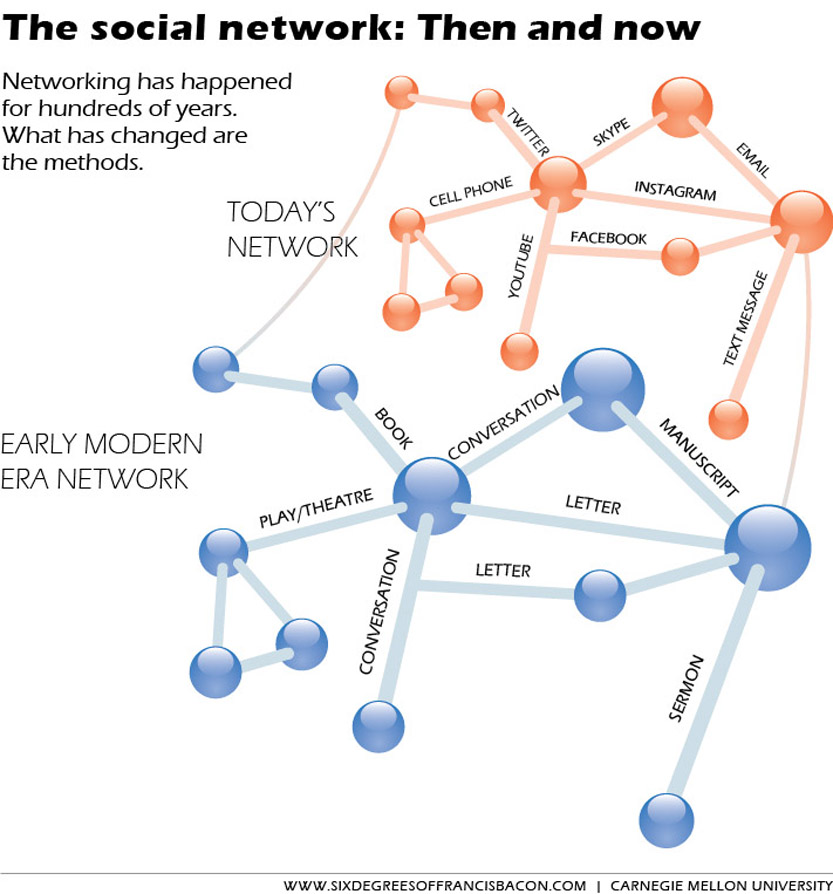 Imagine if Sir Francis Bacon had been able to "friend" William Shakespeare on Facebook.
The famous scientist and researcher's interactions with the playwright would have created a digital imprint for all to see, giving their other networked friends and peers insights into their relationship.
To precisely trace the influence and ideas of Bacon, Shakespeare, Isaac Newton and more than 6,000 others from the early modern period - 16th-17th centuries - researchers at Carnegie Mellon, led by Assistant Professor of English Christopher Warren, have created the Six Degrees of Francis Bacon project.
The living project will allow scholars and students from around the world to reassemble the era's networked culture. It pulls together centuries of books, articles, documents and manuscripts that have been scattered and divided in order to understand the role of linked connections in spreading ideas and knowledge.
Hybrid Vehicles Are Greener in the City
Will that hybrid vehicle pay for itself and help the environment? That depends on how and where you drive, Carnegie Mellon researchers report.
Jeremy Michalek
, a professor of
mechanical engineering
and
engineering and public policy
, and
Orkun Karabasoglu
, a mechanical engineering research assistant, analyzed the potential cost and greenhouse gas savings of hybrid and electric vehicles under different driving conditions.
"We found that for highway drivers, hybrid and plug-in vehicles cost more without much benefit to the environment," Michalek said. "But for drivers who experience a lot of idling and stop-and-go traffic, a hybrid could lower lifetime costs by 20 percent and cut greenhouse gas emissions in half."
Read the full story.
Volunteering Reduces Risk of Hypertension
Helping others can help you protect yourself from high blood pressure.
New research from Carnegie Mellon shows that older adults between the ages of 51 and 91 who volunteer for at least 200 hours per year decrease their risk of hypertension, or high blood pressure, by 40 percent.
The study, published
in the Psychology and Aging
journal, suggests that volunteer work may be an effective non-pharmaceutical option to help prevent the condition. Hypertension affects an estimated 65 million Americans and is a major contributor to cardiovascular disease, the leading cause of death in the U.S.
"Everyday, we are learning more about how negative lifestyle factors like poor diet and lack of exercise increase hypertension risk," said
Rodlescia S. Sneed
, a Ph.D. candidate in
psychology
in the Dietrich College of Humanities and Social Sciences and lead author of the study. "Here, we wanted to determine if a positive lifestyle factor like volunteer work could actually reduce disease risk. And, the results give older adults an example of something that they can actively do to remain healthy and age successfully."
Read more about the study.
Sitti Displays Pill-Sized Robot at World Festival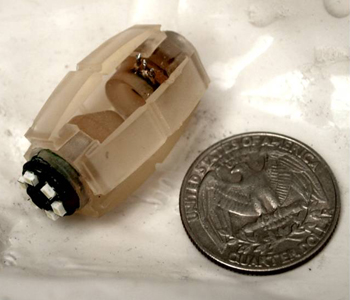 Mechanical Engineering Professor
Metin Sitti
showcased one of his latest creations - a pill-sized capsule robot capable of performing tissue biopsies and dispensing drugs inside the human body - at the 2013
World Science Festival
June 10 in New York City.
Sitti, director of CMU's NanoRobotics Lab, is working to create miniature, micron-sized medical robots that can interact inside the human body and work cooperatively with people in a variety of health care environments.
Read more of the story.
Help ensure the safety and well-being of the CMU community:
University Police: 412-268-

2323




Ethics Hotline: 1-877-700-7050