School of Drama Among World's Best
The Hollywood Reporter, the esteemed publication of the entertainment industry, has ranked Carnegie Mellon's School of Drama No. 4 among the top 25 drama programs in the world.
The Hollywood Reporter says, "Founded in 1914 - 10 years before Yale's drama school - CMU has produced winners of six Oscars, 24 Tonys and 95 Emmys, including two for
Ted Danson
, who said, "I really do owe everything to Carnegie Mellon. It set the tone for my life. I love the process, and I learned to love the process here."
A brief listing of "notable alums" includes
Rob Marshall
(A'82),
Steven Bochco
(A'66),
Holly Hunter (
A'80) and
Zachary Quinto
(A'99).
Employee Picnic is July 13: Ticket Sales Next Week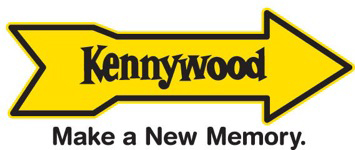 Carnegie Mellon's Employee Picnic at Kennywood Park, presented by Staff Council, will be held Saturday, July 13. Ticket sales begin next week (June 11-13).
Employees can purchase one ticket for $10 with their CMU ID (valid on the July 13 picnic day only), up to four additional tickets for $15 each and up to five more tickets for $20 each. Sandcastle ($21) and Idlewild ($24.99) tickets also will be available.
Read more about the picnic and future ticket sale dates.
New ID Photo Submissions Due June 15
If you want a new photo for your new SMART ID card, which will be issued to Pittsburgh campus faculty and staff in July, please submit your photo
online
by June 15.
SMART IDs, which will track PAT ridership more efficiently, will be distributed on the lower level of the University Center beginning the week of July 15.
Read the story in the upcoming June Piper and go to
http://www.cmu.edu/idplus/smart
for more information.
Submit your photo online.
Six CMU Graduates Named Fulbright Scholars
Six recent Carnegie Mellon graduates have received grants to research, study and teach across three continents through the Fulbright U.S. Student Program.

In addition, a rising sophomore has been selected to participate in the U.S.-U.K. Fulbright Commission's Queens University Belfast Summer Institute.

Recipients include Christian Aponte (DC'13), Sarah Ceurvorst (BXA'13), Missy Dunaway (BXA'10), Kimberly Josephson (DC'13), Carolyn Supinka (BXA'13), Minghui Zhang (E'13) and Kaytie Nielsen (BHA'16).
The U.S. Department of State Bureau of Educational and Cultural Affairs sponsors the U.S. Student Fulbright Program to "increase mutual understanding between the people of the United States and the people of other countries."
Biologists Study Regulatory Networks in Starfish
Developmental biologists at Carnegie Mellon have identified the gene regulatory networks (GRNs) responsible for the creation and organization of neurons in starfish.
The findings, published in the May 21 issue of the Proceedings of the National Academy of Sciences, provide a better understanding of how genes are regulated in order to form complex patterns of neurons.

All animals start out pretty much the same, as a fertilized egg that quickly divides into many different cells. In fact, most organisms - from the simple fruit fly or starfish to the complex human - contain the exact same set of developmental genes called the developmental gene toolkit. The genes are regulated by complex signaling pathways called GRNs that tell nascent cells what type of cell they should become.

In the study, Veronica Hinman (pictured above) and colleagues identified two GRNs responsible for neuronal cell differentiation in the larvae of starfish.
Authors Reflect on Golfer's Historic U.S. Open
As the golf world turns to watch the drama unfold at the upcoming U.S. Open next week, there is another occasion to celebrate: it is the 40th anniversary of golfer-turned-commentator Johnny Miller's historic round of 63 to win the 1973 U.S. Open at Oakmont.

Carnegie Mellon Historian Steve Schlossman and alumnus Adam Lazarus (DC'06) offer their observations of what many experts still consider to be the greatest round of golf ever played in "Fact, Fancy and Johnny Miller's 63 in the 1973 U.S. Open at Oakmont."
Schlossman and Lazarus constructed the retrospective from their hit 2010 book "Chasing Greatness: Johnny Miller, Arnold Palmer and the Miracle at Oakmont," which tells the story of how Miller upstaged the greats of golf's golden era - Arnold Palmer, Jack Nicklaus, Lee Trevino and others - to come from behind to win by a single stroke with a record-setting score.
Help ensure the safety and well-being of the CMU community:
University Police: 412-268-

2323




Ethics Hotline: 1-877-700-7050