Commencement is Sunday, May 19
Carnegie Mellon President
Jared L. Cohon
and inspirational alumnus
Aron Ralston
(E'97) will be the keynote speakers at CMU's 116th Commencement at 11 a.m., Sunday, May 19 in Gesling Stadium. Cohon's address will culminate his 16-year tenure in which he has led
Carnegie Mellon to unprecedented success and growth as a global university. He will be stepping down as president on June 30.
Ralston was the subject of the Oscar-nominated movie "127 Hours," which was based on his book "Between a Rock and a Hard Place." Trapped in a Utah canyon for nearly a week, Ralston amputated his right arm to set himself free.
This year's student speaker is Brian Groudan (DC'12), who earned his degree with majors in information systems and human-computer interaction and a minor in communication design. He is a co-founder of PayTango, a fingerprint-based payment and identification system that debuted on the Pittsburgh campus and has garnered headlines across the U.S.
This year's honorary degree recipients represent the intersection of business, technology and the arts, a university hallmark. They are:
Jules Fisher (A '60), a Tony Award-winning lighting designer and producer, will receive a Doctor of Fine Arts.
Charles M. Geschke (S '73), chairman of the board of Adobe Systems, Inc., will be awarded a Doctor of Science and Technology.
Mark A. Nordenberg, chancellor and distinguished service professor of law at the University of Pittsburgh, will be presented with a Doctor of Humane Letters.
Ratan N. Tata, an esteemed international business leader who is chairman of the Tata Trusts, will receive a Doctor of Business Practice.
Charles M. Vest, president of the National Academy of Engineering and president emeritus of the Massachusetts Institute of Technology, will be awarded a Doctor of Science and Technology.
Staff Celebration Picnic is Wednesday, May 22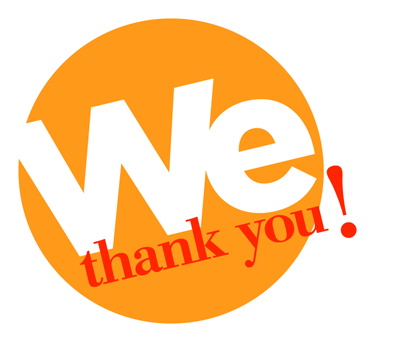 President
Jared L. Cohon
and Provost and Executive Vice President
Mark Kamlet
invite you to the Staff Picnic in celebration of all that you do for CMU!
The picnic will be held from 11:30 a.m. - 2 p.m., Wednesday, May 22 in the University Center's Wiegand Gym and Rangos Hall. President Cohon will make remarks at 12:15 p.m. in Rangos Hall and at 12:45 p.m. in Wiegand Gym.
Shuttle service will be provided to the UC from off-campus locations.
Read more about transportation options
.
Schebetta Wins Film Competition
Dennis Schebetta, communications coordinator for the School of Drama, has a new title: Winner of the 2013 Steeltown Film Factory Competition.
His script, "My Date With Adam," received the Ellen Weiss Kander Award, which provides $20,000 to produce and film his short movie this summer. The movie will debut at Pittsburgh's Three Rivers Film Festival in November.
"My Date With Adam" is a romantic comedy about a woman looking for the perfect man. She finds him, but her great guy turns out to be a robot that's part of a graduate student's work in artificial intelligence.
"I was inspired by the CMU roboticists I see working [in the Gates-Hillman Center] when I look out my office window," Schebetta said. "I thought about what they do, and I thought about people looking for the perfect mate, and it all came together."
Read more. | Watch Schebetta and Steeltown Entertainment founder Carl Kurlander on Pittsburgh Today.
Timelapse Project Shows Land Through Time
The public can now easily explore almost 30 years of Earth imagery from NASA's Landsat through TIME Magazine's new
Timelapse
project, a collaborative effort between TIME, Google, NASA and the U.S. Geological Survey (USGS), with assistance from Carnegie Mellon's Robotics Institute.
Visitors to
www.time.com/timelapse
can access timelapse imagery from Landsat spanning the years 1984 through 2012. Users can zoom in and out on any spot on the globe and move back and forth in time. The sprouting of Dubai's artificial Palm Islands, the retreat of Alaska's Columbia Glacier and the deforestation of the Brazilian Amazon are among the phenomena that dramatically unfold - at any scale - for visitors to the site.
Read the full story.
Help ensure the safety and well-being of the CMU community:
University Police: 412-268-

2323




Ethics Hotline: 1-877-700-7050