January 31, Vol. 23, No. 27

Faculty Work To Lower Street Parking Rates
At 50 cents per hour, street parking near Carnegie Mellon's Tepper School of Business was very tough to find. But, today, at $2 per hour, many spaces, particularly in Schenley Park, are unused.
Two Tepper School faculty members are working with the City of Pittsburgh to optimize the street parking in the area by instituting a rate schedule that fluctuates each month based on usage. Initially, the hourly rate will drop from $2 to $1 on Margaret Morrison Street and portions of Schenley Drive adjacent to Carnegie Mellon.The rate will remain unchanged on Frew Street and Tech Street.
Mark Fichman, an associate professor of organizational behavior and theory, and Stephen Spear, a professor of economics, said they will use economic principles to research the "ideal" rate, which will balance commuter usage with parking revenues.

Grammar Undercuts Password Security
When writing or speaking, good grammar helps people make themselves be understood. But when used to concoct a long computer password, grammar - good or bad - provides crucial hints that can help someone crack that password, researchers at Carnegie Mellon have demonstrated.
A team led by Ashwini Rao, a software engineering Ph.D. student in the Institute for Software Research, developed a password-cracking algorithm that took into account grammar and tested it against 1,434 passwords containing 16 or more characters. The grammar-aware cracker surpassed other state-of-the-art password crackers when passwords had grammatical structures, with 10 percent of the dataset cracked exclusively by the team's algorithm.
"We should not blindly rely on the number of words or characters in a password as a measure of its security," Rao concluded. She will present the findings on Feb. 20 at the Association for Computing Machinery's Conference on Data and Application Security and Privacy (CODASPY 2013) in San Antonio, Texas.
CMU Team a Finalist in Disney Competition
A CMU
team of mechanical engineering students is among six finalists to compete in a nationwide design competition this week (Jan. 28 - Feb. 1) created by Walt Disney Imagineering to promote diversity and showcase design skills.


CMU's Laura Laham, Andre Sutanto and Anisha Vyas join Jane Liu of the Art Center College of Design in California to showcase a new interactive adventure that tells a compelling story.
"We are extremely excited about this competition because we have so much passion for our entry, which is designed to tell a dynamic story through cutting-edge technology," said Laham, a senior from Brooklyn, N.Y.
The finalist teams were awarded a five-day, all-expense-paid trip to Imagineering headquarters in Glendale, Calif. Each team will be judged on a variety of factors including their ability to collaborate across different disciplines and backgrounds, the mastery of their individual skills, and the ability to tell an engaging story.

STUDIO Receives NEA Grant for Artist Residencies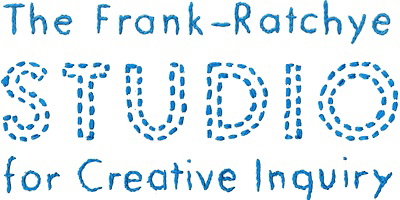 Carnegie Mellon's Frank-Ratchye STUDIO for Creative Inquiry is one of 832 nonprofit organizations nationwide to receive a National Endowment for the Arts (NEA) Art Works grant. The STUDIO's $30,000 grant will support artist residencies that emphasize the creation of work in new media arts and emerging art forms
Artists will spend 10 to 100 days in the STUDIO and receive housing, travel and project funding as well as access to world-class science and engineering departments. A panel of interdisciplinary practitioners from Carnegie Mellon and the Pittsburgh metro area will select the artists.

CMU Day at the Children's Museum is Feb. 9
Shake off the winter blahs and join CMU alumni, staff and families for a day of fun at the Children's Museum of Pittsburgh from 10 a.m. to 5 p.m., Saturday, Feb. 9. Come for an hour or for the whole day and enjoy fascinating exhibits for kids and adults alike. The day starts with a bagel and coffee reception from 10 to 11 a.m. in the Museum Café. Jessica Bowser (HNZ'12) will lead an art, architecture and museum history tour at 11:30 a.m.
The event is part of a cultural series planned across the U.S. to celebrate the 25th anniversary of the Master of Arts Management program at the Heinz College. The cost is $10 per person, which includes the bagel and coffee reception.
Register online
.
Questions can be directed to
Leah Worbs
at
leahw@cmu.edu
.
Help ensure the safety and well-being of the CMU community:
University Police: 412-268-

2323




Ethics Hotline: 1-877-700-7050