January 10, Vol. 23, No. 24

James Garrett Named New Dean of Engineering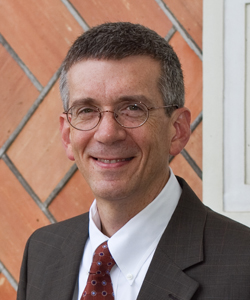 James H. Garrett Jr., the Thomas Lord Professor of Civil and Environmental Engineering and head of the Civil and Environmental Engineering Department since 2006, has been named dean of the College of Engineering. He succeeds Pradeep Khosla, who left to become chancellor of the University of California, San Diego.
A member of the CIT faculty since 1990 and a Carnegie Mellon alumnus (CE '82, '83, '86), Garrett has demonstrated leadership in research and education initiatives around the world. He is co-director of the Pennsylvania Smarter Infrastructure Incubator (PSII), a research center aimed at creating, applying and evaluating applications for improving the construction, management and operation of infrastructure systems.

"For many years, Jim has been a leader in research that has had an impact on the world we live in," said Provost and Executive Vice President Mark S. Kamlet. "We know Jim's broad experience in research, teaching and creating meaningful partnerships with business and industry make him an excellent choice to head our outstanding College of Engineering."

Pfenning, Robinson Appointed Department Heads
Two new department heads have been named this week. Computer Science Professor Frank Pfenning (right) succeeds Jeannette Wing as head of the Computer Science Department (CSD), and Allen Robinson (far right) succeeds Nadine Aubry as head of the Mechanical Engineering Department.
Pfenning, who earned his master's degree and Ph.D. in mathematics at CMU, is credited with playing a key role in updating the school's introductory computer science curriculum. He also directed the computer science Ph.D. program and helped design the recently introduced master's degree program. Read Pfenning's announcement.
Robinson, a professor in the departments of Atmospheric Pressure and Mechanical Engineering at Colorado State University, returns to CMU, where he was a member of the mechanical engineering and engineering and public policy faculty for 14 years. He is a founder of CMU's Center for Atmospheric Particle Studies. Over the past several years, he has led the development of a new research thrust to quantify how unconventional gas development impacts the climate and air quality. Read Robinson's announcement.

Alum's Comedy Premieres Tonight on NBC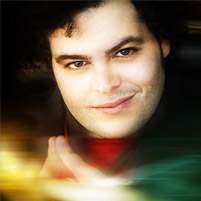 "1600 Penn," a television comedy co-created by CMU alumnus and Tony Award nominee Josh Gad (A'03), premieres tonight (Jan. 10) at 9:30 p.m. (EST) on NBC. In addition to co-creating the show that follows a first family in the White House, Gad plays the president's son who has returned home after seven years at college.
After graduating from CMU, Gad went on to play the role of Ryan Church in the series "Back to You." He also has appeared in episodes of "ER" and "NUMB3RS." His film credits include "The Rocker," "Crossing Over," "21" and "Love and Other Drugs." He was nominated for a 2011 Tony Award for Best Leading Actor in a Musical for his role as Elder Cunningham in "The Book of Mormon."

Inspire Innovation Campaign Update
As of January 1, 2013, Carnegie Mellon's Inspire Innovation campaign had reached $1.11 billion. Since December 1, 2012, the campaign raised $11,652,838.
For the latest progress, visit http://www.cmu.edu/campaign/about/progress.html.

Fund Greenlights 6 More Alumni Startups

Carnegie Mellon's Open Field Entrepreneurs Fund (OFEF) has awarded $300,000 to six startup companies - five in PIttsburgh - to assist them in growing their business ventures. The fund, established by CMU alumnus and Flip Video Camera creator Jonathan Kaplan and his wife, Marci Glazer, provides early-stage business financing and support to alumni who have graduated from CMU in the last five years.
Since June 2012, the OFEF has provided support to 16 startup companies. The most recent award recipients operate in the medical, technology, consumer and educational fields. The companies' objectives include everything from reducing back pain and improving pediatric heart surgery to creating a premium gluten-free beer and teaching guitar online.

Foundation Supports Scott Hall Construction

Carnegie Mellon has received a $2 million grant from the Eden Hall Foundation toward construction of Sherman & Joyce Bowie Scott Hall, a new building that will house scholars focused on improving energy efficiency and developing novel sustainable energy sources.
The 100,000-square-foot facility will house wet and dry laboratories, collaborative workspaces, office spaces, a café and a 10,000-square-foot cleanroom facility. The building also will be home to the newly established Wilton E. Scott Institute for Energy Innovation at CMU.

CMU Building Robotic Technologies for Mining

Carnegie Mellon has signed a five-year agreement with one of the world's largest mining companies, London-based
Anglo American PLC
, to develop robotic technologies for mining.

CMU's Robotics Institute (RI), through its National Robotics Engineering Center (NREC) and Field Robotics Center (FRC), will design, build and deploy mining robots, robotic tools and autonomous technologies in partnership with Anglo American's Technology Development Group.
Help ensure the safety and well-being of the CMU community:
University Police: 412-268-

2323




Ethics Hotline: 1-877-700-7050