November 8
, 2012 · Vol. 23, No. 18
Support Sandy Relief Through United Way
You can now support the Hurricane Sandy Relief effort through Carnegie Mellon's United Way campaign.
United Way Worldwide has created a Hurricane Sandy Relief Fund for the long-term recovery needs of areas that FEMA has identified as disaster areas. United Way of New York City is managing the fund, to which you can pledge directly using code 11059086. All contributions, no matter the amount, will help to make a significant impact.
You can contribute to Carnegie Mellon's United Way campaign online by going to
http://www.cmu.edu/hr/unitedway.
Silicon Valley Researchers Demo New Social Network Tool for Natural Disaster Survivors
The challenges facing telecom and Internet providers in the face of natural disasters were again evident during Hurricane Sandy. But, CMU researchers at the Silicon Valley campus may have a solution.
Bob Iannucci
, director of the CyLab Mobility Research Center and a distinguished service professor at Carnegie Mellon Silicon Valley, is leading a team developing the Survivable Social Network (SSN). The SSN project aims to create a standalone WiFi "bubble" to allow members of a community and emergency personnel to communicate via their smartphones within a local network.
"As voice and data networks have become more complex, they have also become more vulnerable in the face of natural disasters like hurricanes and earthquakes," Iannuci said. "And while police, fire and other emergency responders have their dedicated communication tools, impacted community members may find themselves without the ability to access Internet services, social networks and other popular means of communication."
The SSN is one of several ongoing research projects in the CMU Disaster Management Initiative (DMI) at the Silicon Valley campus.
Soccer Teams Host NCAA Championship Play
Carnegie Mellon's men's and women's soccer teams will host first- and second-round games in the NCAA Division III Championships this weekend.
The women's team, ranked 17th with an 11-1-4 record, is making its first appearance in the NCAA tournament. The men's team, ranked 6th with a 12-3-1 record, is in NCAA post-season play for the 10th time.
Here's a look at the weekend schedule:
Women's Games: Saturday, Nov. 10
CMU vs. Cabrini College (10-6-3), 11 a.m.
RIT (11-5-2) vs. Ohio Northern (13-4-4), 1:30 p.m.
(Winners play at 1:30 p.m., Nov. 11)
Men's Games: Saturday, Nov. 10
CMU vs. Morrisville State College (15-4-1), 5 p.m.
Ohio Northern (20-2-0) vs. Thomas More (13-3-4), 7:30 p.m.
(Winners play at 5 p.m., Nov. 11)
Read more about the Tartans.
"Yes, Virginia," Toys for Tots Kicks Off Nov. 16
First-year engineering students
Julia Eddy
and
Allie Perna
and
Jim Temple
, the grandson of the famous
Virginia O'Hanlon
who as a child wrote to The New York Sun asking if there really was a Santa Claus, will help kick off the eighth annual Toys for Tots Drive from noon to 1 p.m., Nov. 16 in the Singleton Room of CMU's Roberts Engineering Hall.
The 2012 kickoff, sponsored by the College of Engineering's First-Year Advisory Board (FAB) and Carnegie Mellon Police, is designed to encourage the university community and surrounding neighborhoods to donate unwrapped toys to the drive, which ties into the national U.S. Marine Corps program that has been collecting toys for needy children since the early 1950s. Collection containers will be placed in campus buildings and donations will be accepted through Dec. 7.
This year, the CMU Toys for Tots event features one of the most famous lines in U.S. journalism, "Yes, Virginia, there is a Santa Claus."
Read the full story.
Calling All Vets: ROTC Hosts Ceremony Monday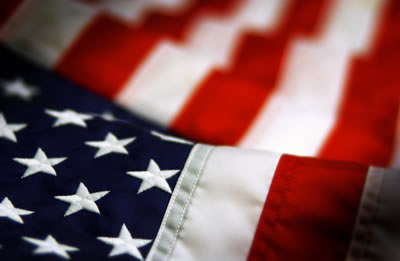 To honor Veterans Day and all veterans who are members of the Carnegie Mellon community, CMU's Naval ROTC unit will host a flag-raising ceremony at 8 a.m., Monday, Nov. 12 on the CFA Lawn. All veterans in the community are invited to attend.

Captain Thomas Calabrese, commander of the unit, will give brief remarks followed by a moment of silence for fallen veterans, including Lt. Col. Chris Raible (E'95), who was killed in Afghanistan in September.
Architecture App Illustrates Doha Expansion

For the past 60 years, architects from around the world have designed unique, contemporary buildings that reflect the local climate, culture and growth of Doha, Qatar. Today, their architectural feats can be explored publicly via a free Web-based application called
4dDoha: Buildings
.
Funded by Qatar Foundation and created by
School of Architecture
faculty members
Kelly Hutzell
and
Rami el Samahy
and their research team, 4dDoha: Buildings is part of an ongoing research project mapping the urban growth and transformation of Doha.
Read the full story.
Help ensure the safety and well-being of the CMU community:
University Police: 412-268-

2323




Ethics Hotline: 1-877-700-7050