Safe Summer Travels!
If you're planning to take to the road, skies or seas for a fun summer vacation, please remember to travel safe. That includes keeping your identity safe. Unfortunately, identity theft continues to be on the rise. And when we travel, we increase our vulnerability. Accessing our accounts on unfamiliar WiFi networks and leaving personal mail stacking up in an unattended home mailbox can open the door for a would be identity thief. A good idea is to arrange for someone to pick up your mail for you while you're gone, or to have the Post Office hold your mail. If you let us know before you travel, we can arrange to hold your TD Group mailings while you are gone. Just let us know when you return and your TD Group mail will be waiting. With that said, we hope you have a wonderful summer. And don't forget to send us pictures of your travels. We love pictures!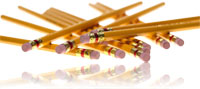 TDU Seminar Series
Thiesen Dueker's Fresno office has started a seminar series called TDU (Thiesen Dueker University). Each month through the rest of year we will be presenting information on a different topic related to living a healthy financial life. We hope you have been receiving the invitations in your email. We would love for you to attend any or all of the TDU seminars. Simply RSVP to our email invitations and we'll hold a place for you.
May 2013 TDU - Estate Planning

In May, Estate Planning Attorney Paul Franco stressed the importance of having a plan. Regardless of our financial holdings, we all leave behind an estate when we die. Without a plan, what we leave behind to our loved ones could be misery and legal headaches. To avoid that, we should all prepare an estate plan that includes any or all of the critical tools to protect our families: wills and trusts; life insurance; disability insurance; a living will; a pre- or post-nuptial agreement; long-term care insurance; power of attorney and more. Estate planning may also include items like properly prepared and funded trusts, which can help our heirs avoid probate. If you do not have an estate plan in place, please give us a call. We can help coordinate your Thiesen Dueker accounts with other estate planning strategies recommended by your qualified legal and tax professionals.
June 2013 TDU - Rising Above the Herd

In our second TDU, American Funds representative Gary Peace talked to us about managing our emotions and staying focused on our long-term objectives. He pointed out how, as investors, we often find ourselves in a battle between the emotional and rational sides of our brains, especially during periods of market volatility. When our emotions take over, they can lead us to do exactly the wrong thing at exactly the wrong time. The fear of losing what we have can lead us to do just that. What might "feel right" in the moment could derail a better long-term strategy. Even during today's economic uncertainties, we at Thiesen Dueker Group believe strongly that there are compelling investment opportunities and positive outcomes ahead for those who are willing to focus on the long-term. We want to hear what both sides of your brain are telling you and help you make sound decisions. Our advisors bring a lot of experience, historical data and forecasting tools to your table. We want to help you succeed today and tomorrow.
Future TDU topics will include Health Care in Retirement, Social Security, and Taxes & Politics. Please keep an eye out for the email invitations. Of course, if you ever want information on any of these topics or others related to your healthy financial life, call us any time.
Three Local Charities Win Big at 2013 TD Golf Tournament
On Monday, June 17 at Sunnyside Country Club, we held our most successful Thiesen Dueker Invitational Charity Golf Tournament. We had a full course of 148 players this year. Thiesen Dueker Group covered all fees and costs of the tournament and simply asked our players to donate to local charities: Care Fresno; Childrens Hospital's Adaptive Sports Program; and The First Tee of Fresno. Our goal was to raise $25,000 and, together, we reached it!! Thank you to all who participated. We are so excited to disburse the donations to these three wonderful charities. If you'd like more information on the works of Care Fresno, Adaptive Sports and First Tee, please contact us.
Another Strong Link
Congratulations to Jason Link and his wife Lisa. They brought into the world a very handsome, healthy and much-loved baby boy on May 28. Andrew Kiyoshi Link weighed 7lbs 11oz at birth. God bless the Link family. If little Andrew is anything like Daddy, he'll be self-driven, high-achieving and a tireless supporter of multiple community organizations in no time.
And Speaking of Daddy ...

Jason Link has served on the committee for Valley Public Radio for quite some time now. Thiesen Dueker Group was proud to get behind Jason's support as a corporate sponsor of Valley Public Radio's 29th Annual Wine Tasting Event in May. The event was a lot of fun and a great success. If you are interested in participating in next year's event, mark your calendar for May 4, 2014.

Community is a Team Sport
Thiesen Dueker Group recently sponsored Care Fresno's Basketball League that ran from April 13 to May 18. About 80 kids participated and had a blast learning basketball skills and the importance of teamwork. Our own Jamie Davis and Tom Morgan laced up their Converse All-Stars, came off the bench and played a huge role in a big win for these great kids. Great job team!

29 and Holding ...
Team TD has had several birthdays recently! Please feel free to send birthday wishes to Tom Frost and Rey Cardenas as they celebrated on July 9, Brooke Simmons on July 25, Jasin Carlen on July 27 and Tess Dawson on August 8. That's a lot of candles!
Things to Think About......
No Retirement Plan
May of our corporate clients have asked us to help them improve upon their company's retirement savings plan. With a generation of baby boomers fast approaching retirement age and a landscape of doubt surrounding the future of social security, company-sponsored retirement plans, most significantly 401(k) plans, have become an increasingly vital benefit to employees and the companies that sponsor them. A well-designed 401(k) retirement plan enables you to offer a valuable opportunity to your employees by encouraging them to save for retirement through pre-tax salary deferrals. Combined with your overall benefits package, a 401(k) plan is an excellent tool for attracting and retaining quality employees. We can help you select an appropriate retirement plan platform or help you improve your current retirement plan to suit the needs of your business. The important deadline to establish some company retirement plans is October 1. The is fast approaching so keep this in mind as you think about options for 2013. 2013 Retirement Plan Limits
Step-Up CD's
When interest rates start to climb, will these be the CD's to own? Step-up certificates of deposit (also called rising-rate CD's) are fixed- income investments with a bit of wiggle room. When you have a CD with a step-up provision, you have a chance to exchange the initial yield for a better one as interst rates rise. Given currently overwhelming long-term CD yields, what CD owner wouldn't want that option in the future? How does the step-up work?
Understanding your Medicare options
We have been getting a lot of questions about Medicare options. While understanding your options and comparing plans can be a bit overwhelming, if you can take a few minutes now to get your questions answered and start sorting through the alphabet soup of Medicare choices, you'll be well positioned to select the best coverage for your situation and get more from your health care dollars. We hope this article will help answer some of your most important questions when it comes to Medicare eligibility, coverage and cost.
The Learning Center
Plan Ahead for College Funding and Financial Security
In recent years, the cost of higher education has risen well ahead of inflation. At some private colleges and universities, the net cost for one year's full-time education, including tuition, fees, and room and board, tops $40,000 (Trends in College Pricing-2012, The College Board). At these prices, the final cost of a bachelor's degree from a private institution could exceed $160,000. And, with many professions requiring graduate degrees, it quickly becomes apparent that very few families may be able to cover education expenses with their current incomes. With only one child, the costs can be prohibitive; for families with three or more children, college and graduate school costs could easily be hundreds of thousands of dollars.
How can parents and grandparents build a fund for college? They need to look ahead and prepare a "blueprint" as early as possible, and there are a number of ways to do this. The best method will depend on the age of the child, the family's resources and cash needs, and a number of other considerations.
No matter what the age of the child, there are legal techniques for placing money and property in a child's name. Since it is generally inadvisable for minors to own property or have large bank accounts in their own names, gifts to minor children are usually made either to a custodian or to a trust.
The Custodial Account
While some of the tax advantages of a custodial arrangement have been affected by tax law changes, the technique is still worth investigating. It is the simplest method to give money or property to a child, involving very little paperwork, hassle, and legal fees.

All states have adopted either the Uniform Gift to Minors Act (UGMA), which authorizes a custodial arrangement for cash, bank accounts, and other savings vehicles, or the Uniform Transfer to Minors Act (UTMA), which allows the custodian to hold real estate and other property, including limited partnership interests. The laws of the state in which the minor lives will govern the account.
In most states, money or property held in custody must be transferred to the child at either age 18 or 21, depending on state law. Some states allow the custodian to designate the age at which the child may access the account, even beyond the age of majority. When the child has attained access to the custodial account, he or she may use the funds for whatever purpose he or she chooses, even if it's not to pay for tuition.
Trust Benefits
Establishing a trust for a child may be more cumbersome and expensive than the custodial arrangement, but it may be desirable in some situations. One important reason to transfer property to a trust for the benefit of a child is to prevent him or her from "wasting" the funds. The money in the trust, whether it's principal or income, must be used solely for the purpose for which the creator of the trust intended-the child's education.
The creator of the trust may wish to use the Federal annual gift tax exclusion that allows individuals to give $14,000 (in 2013) each year to as many donees as they wish (or $28,000 if a spouse joins in making the gift). This exclusion only applies if the trust is structured to create a "present interest" in the child beneficiary. The present interest requirement may be used in a number of ways, some prescribed by the Internal Revenue Code (IRC), and some by case law.
Discretionary trusts can also be used. The trustee may accumulate income to take advantage of the trust's 15% tax bracket or to distribute it to the beneficiary in a tax bracket that is lower than that of the trust.
Prior to making gifts or establishing trusts, the effects of either method on long-term financial goals and college savings programs should be thoroughly assessed. Providing the best education for the child, while preserving the finances of the family, is integral to any decision.


Copyright © 2013 Liberty Publishing, Inc. All Rights Reserved.
EDFA062-AS

Summer Recipe!
We would like to congratulate the The Masumoto Family as they released their first cookbook recently, The Perfect Peach. Their family farm is located in Del Rey, CA. You can catch their launch parties and upcoming events at www.masumoto.com. Here is a sample of one of their recipes.
The Masumoto Family's
Peach and Nectarine Salsa
Ingredients
1 large or 2 medium peaches with give, peeled, halved, pitted, and diced
2 nectarines, pitted and diced
1/2 cup fresh cilantro leaves, chopped
1/2 red bell pepper, seeded and diced
1/2 red onion, diced (yellow or green onions may be substituted)
1 small-medium jalepeno chile, seeded and finely diced
1 to 2 tablespoons juice of a lime
Chili powder, for seasoning
Salt and freshly ground pepper
Directions
In a bowl, combine the peach(es), nectarines, cilantro, bell pepper, onion, and chile. Drizzle with the lime juice and season lightly with the chile powder, salt, and pepper. Serve immediately with your favorite dish.
Variation: To turn this salsa into a salad, add diced avacado, cucumber, jicama, mango and/or papaya and serve on a bed of lettuce.
Cook's note: Be careful when working with jalepeno chiles, as they contain compounds that can burn your skin. You may want to wear rubber gloves (or slip plastic bags over your hands) when working with the cut chiles to avoide burning your fingers. Also make sure you to do not touch your eyes, nose, or other sensitive areas when handling chiles.
Important Dates and Upcoming Events
July 18
TDU Seminar Series
Politics and Taxes
Fresno Office
July 19
Thiesen Dueker takes Care Fresno kids to Wild Waters Adventure Park
August 21
TDU Seminar Series
Social Security Seminar
Fresno Office
September 2
Labor Day Holiday
September 18
TDU Seminar Series
Healthcare in Retirement
Fresno Office
October 1
Corporate Retirement Plan
establishment deadline
October 19
TD Group Client Appreciation Tailage
Tom has lived in the Valley most of his life. He graduated from Fresno State in 1990. After graduation, he began his career with a major Wall Street firm as a financial advisor. Last year, he joined LPL and the Thiesen Dueker Group where he continues to specialize in a consultative approach to financial advice. Tom is passionate about advising clients on saving for their retirement plans, as well as all aspects of financial planning including insurance, investment management, and distribution planning. He is married to Jodi and enjoys playing with his three kids, Tyler, Cole and Emily. He is an active volunteer in our Fresno / Clovis community .

Market Stats as of
July 11, 2013
Retirement Plan Consultant
LPL Finanical Consultant
Client Servcies Associate
Kimberly Choi-Lindley
LPL Registered Client Services Associate
Reynaldo Cardenas
Client Services Assosciate
LPL Registered Client Services Asscciate
Client Services Associate
Rebeka Leighton
Client Services Associate
Tina St. Louis
Client Services Associate
Client Services Associate
Client Services Associate
Client Services Associate
LPL Registered Client Services Associate
Client Services Associate
Client Services Associate
Our Services
Tradtional/Roth IRAs

Simple/SEP IRAs

IRA Rollovers and IRA Consolidations

401(k), 403(b), Profit Sharing and Defined Benefit Plans

Income Distributions and RMDs
Comprehensive and Modular Financial Plans

Risk and Insurance Analysis

Wealth Accumulation and Income Planning

Personal, Family and Charitable Trusts

Private Trust Services*
Educational Funding
Investment options and tools
CDs and Money Market Funds

Tax-advantaged Municipal and Treasury Bonds

Domestic and Foreign Stock and Bonds

Mutual Funds, Unit Trusts and ETFs

Fixed and Variable Annuities

Insurance - Life, Long-Term Care and Health

Alternative Investments - REITs
*LPL Financial representatives offer access to trust services through The Private Trust Company N.A., an affiliate of LPL Financial.