The


Read the EPN Consulting Paper, Professional News for Professional People!

In our digital paper you can find a selection of news concerning politics, economy, technology, education and more.

The
EPN Consulting Paper
is published twice a day (at 7 a.m. and 7 p.m. UK time) every day and it is completely FREE.

You can read it here and sign up to receive the paper automatically in your mailbox for your own convenience.

Our Sponsors


Would you like to sponsor this Newsletter and increase your visibility among Decision Makers?

Get in touch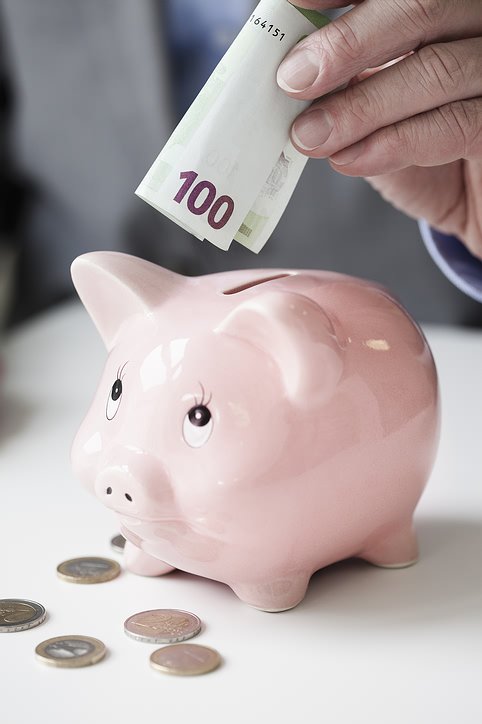 Save Money when joining


EPN Consulting !

For those who would like to join EPN Consulting, please mention the "EPNNL1511" code when applying and you will receive an immediate


20% discount

on your enrolment fee!



This offer is dedicated to
new members only.

EPN Consulting is member of:
ITS UK
How could you describe


to your colleagues and peers?


EPN Consulting
is an energetic business offering Consultancy in several areas, an Innovative Network of Professionals and a vibrant Business Hub to clients throughout the UK and Europe.
The company is based in
London Victoria
and its team boasts many years of experience in the Business Management and Consultancy sector.
Be Connected.
Be Contacted.
Join EPN Consulting
Are you based in London ?
If you are based in London and would like to know how
EPN Consulting
could bring benefits to your professional work,
and it will be our pleasure to meet you either in our office or at your premises for an informal chat.
The EPN Consulting Galaxy
Dear Subscriber,


Welcome to the November 2015 issue of the
EPN Consulting Newsletter
received every month by
over 2,400 selected professionals in Europe.
In the past weeks EPN Consulting have been very busy attending a number of events and reinforcing the company's focus on European Commission initiatives and Transport.
The list starts with the 22-Oct conference held in Brussels on "Boosting Investments in Transport" and continues with the 04-Nov Stakeholders workshop on "ITS DIrective Priority Action "A" - The provision of EU-wide Multi-modal Travel Information Service" organised in Brussels by the EC.
On 05 Nov EPN Consulting attended the Horizon 2020 Transport Info Day and the 06 Nov the Horizon 2020 Smart Cities & Communities Info Day organised in Brussels by the EC.
This collection of events ended up in Brussels on the 10 Nov attending the "REETS Final Day", a project aiming to develop EETS (European Electronic Toll Service) compliant services in a cross-border regional area including 7 EU Member States and Switzerland.
For those SMEs interested in submitting a proposal to the SME Instrument we remind the cut-off date of 25 Nov 2015 for both Phase 1 and Phase 2 whereas the submission deadline of the Fast Track to Innovation Pilot specially dedicated to Industry is 01 Dec 2015.
SMEs and other organisations that intend to submit proposals to the Horizon 2020 2016 calls, first deadlines are set for mid January, so not much time to wait for.
EPN Consulting as a Consultancy

Contact EPN Consulting
for more information: you may want to book our professional assistance to convert your project idea into a real & funded work. Note that:
in EPN Consulting we are not only Project Managers but also Technologists so we are able to advise you on the best technical solutions to adopt and to analyse the Cost/Benefit Analysis to make your proposal successful.
Alternatively, if you need
pure consultancy
,
EPN Consulting
will carry out feasibility and viability studies that will include some intelligence on EU projects that have been already funded to catch ideas and adapt them to the Client's needs. This will ensure the design of cutting-edge solutions that avoid re-inventing the wheel with a much appreciated consequence of saving time and money.


EPN Consulting
provides assistance to public and private organisations as well as Universities and Research Centres.
Special attention on
cities
that would like to become "Smart" and be assisted during this challenging and exciting process as well as on
SMEs
that could enjoy a growth by using the great number of European funding available.

EPN Consulting
is also an ideal partner for your project consortium as we have got a lot of experience in dealing with European projects.
Contact us
to know more about how we can help you.
If some of you are already involved in European projects and would like to publicise your progress,
contact us
and you will be impressed by the range of opportunities that are waiting for you.
EPN Consulting as a Network of Professionals
The
EPN Consulting
is not only a consulting firm but also a vibrant
Network of Professionals
that generates a lot of excellent know-how. If you are not a member yet, don't wait any longer and
join us
: a number of exclusive services are waiting for you including outstanding visibility in Europe!
The EPN Consulting membership fees in GBP will be kept
unchanged until 31 Dec 2015
.

Fees in EUR may be revised quarterly, however

no increase has been applied in 2015

.
The EU Accession Countries continue to enjoy a fantastic 50%-discount on membership fees !
Have you missed some of the previous issues of the
EPN Consulting Newsletter
? You can find all of them online
here
.
Finally, if you are already an EPN Consulting Member, please remember our
Member-Get-Member
campaign: if you introduce a new member both of you will receive a discount on your
membership fees
!
As this newsletter is also published on LinkedIn and Twitter, our Members gain immense visibility within and beyond Europe!
We wish you a wealthy November !

This EPN Consulting Newsletter is delivered to your mailbox to inform you about the EPN Consulting activity as well as professional news & events, and business opportunities happening in Europe.
It is sent to both members and non-members willing to foster innovation in Europe.
Please be assured that all your data stored in our systems will never be given away/sold/disclosed as EPN Consulting enforces a strict privacy policy.
You receive this newsletter because you have been in touch with EPN Consulting or its Founder & CEO.
Horizon 2020 & other Calls shortly expiring
The following calls for proposals are close to an end in the next weeks:
First 2016 H2020 calls have 1st deadline in mid Jan 2016. In the next issue of this newsletter more details will be available.
Find out more expiring calls on the
EVENTS
Section of the EPN Consulting website.
If you would like to be advised on how to prepare and submit project proposals within EU Programmes,
EPN Consulting
is the right consultancy to choose. Visit the
EU Projects Consultancy
for more information.
EPN Consulting Members enjoy discounts on EU projects assistance as well as up to a fantastic 20%-discount on Training Courses packages. Join us!
New Calls recently published
Some new 2016 H2020 calls were officially opened.




More details on our EVENTS Section.



If you would like to be regularly informed on EC activities relevant to your areas of interest,

join EPN Consulting

and become one of our valuable members. You will receive exclusive services and first-hand items of information as well as gain immense visibility on the European scenario.

EPN Consulting Members enjoy discounts on EU projects preparation assistance as well as up to a fantastic 20%-discount on Training Courses packages. Join us!
EUP+INN - EUR 200 million more financing for SMEs in 2016-17
19 Oct 2015 -
In 2016-2017 there will be 44.2% more financing for SMEs under the SME-Instrument, in the new Horizon 2020 work-programme for Research and Innovation, adopted today 13 October by the European Commission.
The total budget of the SME Instrument for the two years is nearly € 740 million that should benefit over 2,000 highly innovative SMEs. ICT and Intelligent Transport Systems remain the biggest topics (€126 milllion and €118.8 for two years) with significant budget increases compared to the last work programme (+38 million and +43.97 million).
EPN Consulting can help you assess your idea and prepare an outstanding proposal. Get in touch
ENV+TRA - Oslo plans to ban cars in city centre by 2019
20 Oct 2015 -
Cars are no longer welcome in downtown Oslo. The city plans to ban all cars from its city center by 2019, Reuters reports.
It will also build more than 35 miles of bike lanes by 2019 and invest heavily in public transport.
The permanent ban will affect the 350,000 or so car owners in the Norwegian capital. Oslo's car ban is the largest of its kind, says Paul Steely White, the executive director of Transportation Alternatives, an organization that supported New York City's Citi Bikes and advocates for car-free cities.
BIZ+ICT - London tops the list of most digital entrepreneur-friendly cities in Europe
22 Oct 2015 -
At the ICT 2015 event in Lisbon, Nesta and the European Digital Forum think tank launched the European Digital City Index, an attempt to measure capital (and a few other) EU cities against a number of criteria set by 90+ digital entrepreneurs, policy researchers and academics.
The index finds that London, perhaps unsurprisingly, provides the best support for both startups and scale-ups. For both categories, cities like Stockholm, Amsterdam and Helsinki also understandably receive top marks.
FIN+TRA - The True Cost of Driving
25 Oct 2015 -
A report published earlier this year confirms, in tremendous detail, a very basic fact of transportation that's widely disbelieved: Drivers don't come close to paying for the costs of the roads they use.
The report documents that the amount that road users pay through fuel taxes now accounts for less than half of what is spent to maintain and expand the road system.

EUP+FIN - No Roaming Charges as of 15 June 2017
27 Oct 2015 -
The European Commission welcomed the vote by the European Parliament's plenary to adopt the agreement reached in June to end roaming charges by 15 June 2017 and to set net neutrality rules for the first time in EU law.
This is not only about money; this is about bringing down barriers in the Digital Single Market. This achievement is a first step towards a Telecoms Single Market. More work will need to be done to overcome national silos and address challenges such as spectrum coordination.
ICT - How People are actually using the Internet of Things (IoT)
28 Oct 2015 -
In these early days of the Internet of Things (IoT), much of the focus has been on industrial applications, such as improving operations with autonomous machines, or stand-alone consumer products, like a Fitbit.
But from our research, we're seeing a more human-centric category of IoT activity starting to emerge. It's less about automation and more about personal augmentation; less about individual devices and more about "living services" that let people program and connect smart devices however they want.
INN+ITS+TRA - Human-driving Cars are more likely to hurt other Humans than Self-driving Cars. However....
29 Oct 2015 -
With autonomous vehicle operators now required to report their crashes, we finally have some data to compare robot drivers to human drivers when it comes to road safety. Here's one good argument for a robot-driving future: Human drivers are more likely to get in crashes that hurt or kill other humans.
The study puts it this way: "The overall severity of crash-related injuries involving self-driving vehicles has been lower than for conventional vehicles".

INN+ITS+TRA - .... Police pulled over Google's driverless car for driving too slowly
13 Nov 2015 -
Police in California have pulled over one of Google's self-driving cars after it was driving far slower than the speed limit. An officer in Mountain View, California, near Google's headquarters, stopped one of the company's prototype vehicles after it was holding up traffic by driving 24 mph in a 35 mph area.
The car, which as California laws require, had a human available to take control even when driving themselves, pulled over and was not given a fine, Google said. The Mountain View Police Department said the vehicle was, in fact, driving lawfully.
The incident is the latest interesting development as Google's self-driving cars run millions of miles worth of trials. The cars have been developed to drive extremely cautiously, which means they have an exemplary safety record.

The EPN Consulting Sponsorship Scheme
can help you expand Your Business
:
Apply now before it's too late!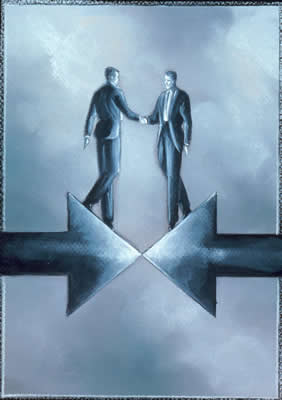 Increasing the visibility of businesses is vital to companies willing to see their turnover grow. It is now possible to implement this ambitious plan by applying to the EPN Consulting Sponsorship Scheme.
There are four Sponsorship packages (Bronze, Silver, Gold and Platinum) that include the publication of your corporate logo on this monthly Newsletter.
By choosing a richer package you can also publish one or more editorials on the newsletter as well as advertise events/workshops you will organise also on the EPN Consulting website (News and/or Events Sections).
With the Platinum package your visibility will be further increased with more features available including the publication of news about your activities on the EPN Consulting CEO Twitter and LinkedIn accounts.
You can choose to subscribe to this service for 6 or 12 months (renewals will be properly rewarded!) and pay either in British Pounds or in Euros. Don't miss this opportunity: boost your 2016 business with an effective communication strategy: EPN Consulting is happy to advise on the best package for you.
EPN Consulting Members enjoy discounts that grow proportionally with their membership package.
More details of the EPN Consulting Sponsorship Scheme are available here.
Next Professional Events happening in Europe
Find out more 2015 and 2016 events on the
EPN Consulting
Events Section
.
(
More events could be added to the list during the current month
)
There are Fantastic Business Opportunities for you:

if you buy one of the Sponsorship Packages you could sponsor one or more events or even
have your logo on the top page of the Events Section (Platinum, Gold, Silver, Bronze packages available).


Please
drop us an email
if interested and we will provide you with all information.
EPN Consulting Members enjoy up to 20% discount on sponsoring packages. Join us!
The Website of the Month: ROME2RIO Journey Planner
In the EU there are currently more than 100 multi-modal transport information service that still show fragmented development of infoservices.


A useful and easy-to-use solution is provided by
Rome2rio, based in Melbourne, Australia, that is organising the world's transport information. They offer a multi-modal, door-to-door travel search engine that returns itineraries for air, train, coach, ferry, mass transit and driving options to and from any location.
Rome2rio has developed an extensive, purpose built, unique repository of train, bus and ferry routes. Thousands of transport operators are represented in their database, making it the largest online repository of surface transport routes anywhere online.
The EPN Consulting's Core Values

INDEPENDENT
to provide you with industry-unbiased solutions
EXPERIENCED
to quickly understand your problems and design bespoke solutions
FLEXIBLE
to meet all your requirements
TRUSTWORTHY
to allow you carry out your day-to-day business with peace of mind
CLIENT-ORIENTED
to exceed your expectations
INNOVATION-DRIVEN
to provide you with brand-new solutions
Do you know that EPN Consulting Members with ULTIMATE package could receive an additional newsletter entirely tailored on their needs?
Choose or Update to
the
EPN Consulting ULTIMATE package to receive bespoke information!
Please
contact us
for any question about becoming an EPN Consulting Member, proposing business offers, informing us on your business specialties, et cetera.