The


Read the EPN Consulting Paper, Professional News for Professional People!

In our digital paper you can find a selection of news concerning politics, economy, technology, education and more.

The
EPN Consulting Paper
is published twice a day (at 7 a.m. and 7 p.m. UK time) every day and it is completely FREE.

You can read it here and sign up to receive the paper automatically in your mailbox for your own convenience.

Our Sponsors


Would you like to sponsor this Newsletter and increase your visibility among Decision Makers?

Get in touch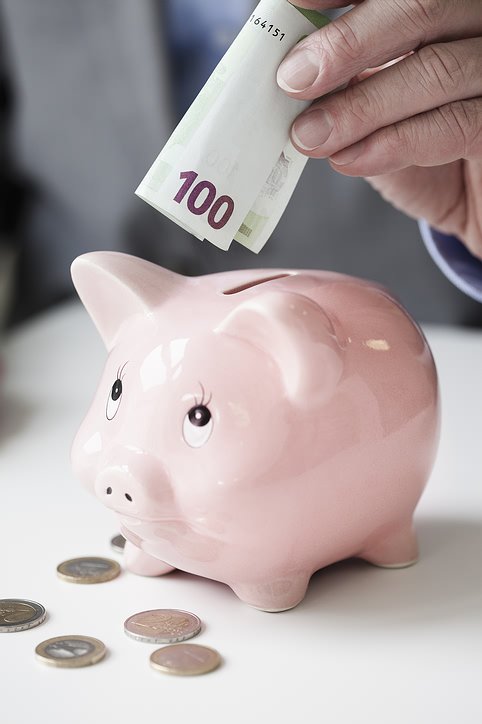 Save Money when joining


EPN Consulting !

For those who would like to join EPN Consulting, please mention the "EPNNL1510" code when applying and you will receive an immediate


20% discount

on your enrolment fee!



This offer is dedicated to
new members only.

EPN Consulting is member of:
ITS UK
How could you describe


to your colleagues and peers?


EPN Consulting
is an energetic business offering Consultancy in several areas, an Innovative Network of Professionals and a vibrant Business Hub to clients throughout the UK and Europe.
The company is based in
London Victoria
and its team boasts many years of experience in the Business Management and Consultancy sector.
Be Connected.
Be Contacted.
Join EPN Consulting
Are you based in London ?
If you are based in London and would like to know how
EPN Consulting
could bring benefits to your professional work,
and it will be our pleasure to meet you either in our office or at your premises for an informal chat.
The EPN Consulting Galaxy
Dear Subscriber,


Welcome to the October 2015 issue of the
EPN Consulting Newsletter
received every month by
over 2,400 selected professionals in Europe.
SPECIAL 2016 HORIZON 2020 calls for proposals
This month we are a bit late with this issue as we were waiting for the publication of 2016-2017 H2020 calls which happened last week.
Every call shows deadlines for 2016 and 2017 although only the 2016 ones are currently confirmed.
First deadlines are scheduled in January 2016 at least for stage1 of 2-stage proposals (e.g. Transport calls).
Cut-off dates of the SME Instrument scheme and the Fast Track to Innovation (FTI) Pilot are anticipated compared to last year and, in particular, the SME Instrument dates are now different between Phase 1 and Phase 2.
The FTI PIlot is confirmed for 2016 (100 million EUR in total for three cut-off dates) but not yet for 2017 as the EC will assess results obtained before allocating new funds to it.
We remind you of two useful info days organised in Brussels by the EC describing the 2016-17 work programmes on:
whereas the last 2015 cut-off date for the SME Instrument is 25 Nov and for the Fast Track to Innovation Pilot is 01 Dec.
By the previous cut-off date of the SME Instrument (17 Sept) there were received 2,833 proposals (1,873 for Phase 1 and 960 for Phase 2) whereas 231 proposals were submitted to the Fast Track to Innovation by its previous cut-off date (01 Sept).
EPN Consulting as a Consultancy

Contact EPN Consulting
for more information: you may want to book our professional assistance to convert your project idea into a real & funded work. Note that:
in EPN Consulting we are not only Project Managers but also Technologists so we are able to advise you on the best technical solutions to adopt and to analyse the Cost/Benefit Analysis to make your proposal successful.
Alternatively, if you need
pure consultancy
,
EPN Consulting
will carry out feasibility and viability studies that will include some intelligence on EU projects that have been already funded to catch ideas and adapt them to the Client's needs. This will ensure the design of cutting-edge solutions that avoid re-inventing the wheel with a much appreciated consequence of saving time and money.


EPN Consulting
provides assistance to public and private organisations as well as Universities and Research Centres.
Special attention on
cities
that would like to become "Smart" and be assisted during this challenging and exciting process as well as on
SMEs
that could enjoy a growth by using the great number of European funding available.

EPN Consulting
is also an ideal partner for your project consortium as we have got a lot of experience in dealing with European projects.
Contact us
to know more about how we can help you.
If some of you are already involved in European projects and would like to publicise your progress,
contact us
and you will be impressed by the range of opportunities that are waiting for you.
EPN Consulting as a Network of Professionals
The
EPN Consulting
is not only a consulting firm but also a vibrant
Network of Professionals
that generates a lot of excellent know-how. If you are not a member yet, don't wait any longer and
join us
: a number of exclusive services are waiting for you including outstanding visibility in Europe!
The EPN Consulting membership fees in GBP will be kept
unchanged until 31 Dec 2015
.

Fees in EUR may be revised quarterly, however

no increase has been applied in 2015

.
The EU Accession Countries continue to enjoy a fantastic 50%-discount on membership fees !
Have you missed some of the previous issues of the
EPN Consulting Newsletter
? You can find all of them online
here
.
Finally, if you are already an EPN Consulting Member, please remember our
Member-Get-Member
campaign: if you introduce a new member both of you will receive a discount on your
membership fees
!
As this newsletter is also published on LinkedIn and Twitter, our Members gain immense visibility within and beyond Europe!
We wish you a busy October !

This EPN Consulting Newsletter is delivered to your mailbox to inform you about the EPN Consulting activity as well as professional news & events, and business opportunities happening in Europe.
It is sent to both members and non-members willing to foster innovation in Europe.
Please be assured that all your data stored in our systems will never be given away/sold/disclosed as EPN Consulting enforces a strict privacy policy.
You receive this newsletter because you have been in touch with EPN Consulting or its Founder & CEO.
Horizon 2020 & other Calls shortly expiring
The following calls for proposals are close to an end in the next weeks:
Find out more expiring calls on the
EVENTS
Section of the EPN Consulting website.
In the next days the new 2016 H2020 deadlines will be added to our website.
If you would like to be advised on how to prepare and submit project proposals within EU Programmes,
EPN Consulting
is the right consultancy to choose. Visit the
EU Projects Consultancy
for more information.
EPN Consulting Members enjoy discounts on EU projects assistance as well as up to a fantastic 20%-discount on Training Courses packages. Join us!
New Calls recently published

13 Oct 2015

- The new 2016 and 2017 H2020 calls were published.




Please note that 2016 deadlines are confirmed whilst 2017 ones are currently indicative.




More details on our EVENTS Section.



If you would like to be regularly informed on EC activities relevant to your areas of interest,

join EPN Consulting

and become one of our valuable members. You will receive exclusive services and first-hand items of information as well as gain immense visibility on the European scenario.

EPN Consulting Members enjoy discounts on EU projects preparation assistance as well as up to a fantastic 20%-discount on Training Courses packages. Join us!
ENE+ENV+EUP - New measure for heaters could save up to 20% of a household's energy bill
26 Sept 2015 -
From 26 September 2015 onwards, new Ecodesign and Energy Labelling measures introduced by the European Union will help consumers save more energy - and money - while heating their homes or using domestic hot water. These measures concern:
boilers;
heat pumps;
water heaters
and cover aspects such as i)
increased energy efficiency; ii)
more transparent information for consumers
and (for products burning fuels) emissions of nitrogen oxides (applying from 26 Sept 2018).
The Ecodesign Regulations set minimum energy efficiency requirements for the products being placed on the market while the two Energy Labelling Regulations set the rules for providing information to consumers on the efficiency of the products.
TRA - Do London Underground Trains travel too fast?
28 Sept 2015 -
As passengers we all know the frustration of a slow moving train, but a new report has proposed that to be more efficient London Underground's tube trains should actually lower their speeds permanently.
A brand new mathematical study is claiming that the Tube's network is in danger of becoming too fast and efficient and urges the network to follow New York's example and slow their trains down.
This might sound counter-productive but the numbers argue that if journey's are too fast, relative to going by road, then this causes an increase in congestion levels. This is because of the layout of the London tube network, with its many intersections and stations where people change lines causing bottlenecks and creating delays.
EUP+ICT - The EU and China signed a key partnership on 5G
28 Sept 2015 -
The EU and China have signed a milestone agreement in the global race to develop 5G networks, during today's EU-China High Level Economic and Trade Dialogue in Beijing.
In the future, everybody and everything will use 5G, the next generation of communication networks. By 2020 there will be more than 30 times as much mobile Internet traffic as there was in 2010.
5G won't just be faster, it will also be the backbone of our digital future and the foundation of a trillion euro EU market in the Internet of Things, i.e. new functionalities and applications ranging from connected cars to smart homes.
ICT+TEC - Is your home about to get a lot smarter?
29 Sept 2015 -
You're driving home from work. Your connected car pings your estimated time of arrival to your smart home, which springs into life. The thermostatically controlled heating comes on; your chosen lighting scheme glows welcomingly; the oven begins warming up the casserole you cooked the night before.
When you arrive the garage door swings open automatically and your car self parks; your front door opens automatically, too - the facial recognition security system identifies you - no more fumbling for keys.
As you enter your nicely warmed home - dust-free courtesy of robot vacuum cleaners - music wafts through each room to suit your mood. This is one vision of the smart, or connected, home.
But how realistic is it and how soon could it happen?
TEC+TRA - Real Driving Emissions provide pathway to cleaner diesel engines
30 Sept 2015 - T
he Ricardo research project is extremely timely against the backdrop of concern over future diesel emissions.
Despite continuing and significant reductions in the legislated light-duty diesel vehicle NOx emissions under the European Euro1 through Euro5 regulations of recent years, it has been demonstrated by many researchers that real-world NOx emissions appear not to have been reduced as significantly.
This is one of the primary drivers for the proposed introduction of RDE in European Euro6c legislation as early as 2017.

BIZ+EUP+FIN - Capital Markets Union: an Action Plan to boost business funding and investment financing
30 Sept 2015 -
As part of the Juncker Commission priority to boost jobs, growth and investment across the EU, the Capital Markets Union (CMU), a key pillar of the Investment Plan, aims to tackle investment shortages head-on by increasing and diversifying the funding sources for Europe's businesses and long-term projects.
Also published are the first and most urgent steps in that Plan, such as relaunching sound securitisation markets. Alternative sources of finance, complementary to bank-financing - including capital markets, venture capital, crowdfunding and the asset management industry - are more widely used in other parts of the world, and should play a bigger role in providing financing to companies that struggle to get funding, especially SMEs and start-ups.
ENV - Live map shows the air-pollution level in hundreds of cities around the World
09 Oct 2015 -
We have long known that air pollution is associated with a host of health problems like respiratory disease and lung cancer and a recent study published in the journal Nature tried to quantify its full human toll.
Air pollution, the authors concluded, contributes to approximately 3.3 million premature deaths worldwide each year.
The study authors noted that it was difficult to gather data for the research because so many places didn't keep track of air quality. The World Air Quality Index (WAQI) is trying to change that with a map that tracks air-quality measurements in cities around the world in real time. Areas in green have good air quality, while dark red areas have dangerous air quality that could be hazardous to health.
The EPN Consulting Sponsorship Scheme
can help you expand Your Business
:
Apply now before it's too late!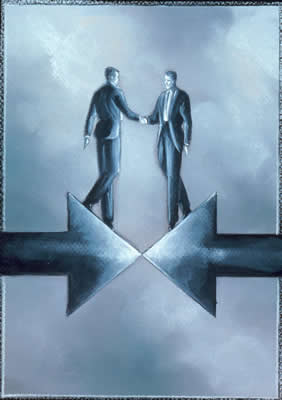 Increasing the visibility of businesses is vital to companies willing to see their turnover grow. It is now possible to implement this ambitious plan by applying to the EPN Consulting Sponsorship Scheme.
There are four Sponsorship packages (Bronze, Silver, Gold and Platinum) that include the publication of your corporate logo on this monthly Newsletter.
By choosing a richer package you can also publish one or more editorials on the newsletter as well as advertise events/workshops you will organise also on the EPN Consulting website (News and/or Events Sections).
With the Platinum package your visibility will be further increased with more features available including the publication of news about your activities on the EPN Consulting CEO Twitter and LinkedIn accounts.
You can choose to subscribe to this service for 6 or 12 months (renewals will be properly rewarded!) and pay either in British Pounds or in Euros. Don't miss this opportunity: boost your 2016 business with an effective communication strategy: EPN Consulting is happy to advise on the best package for you.
EPN Consulting Members enjoy discounts that grow proportionally with their membership package.
More details of the EPN Consulting Sponsorship Scheme are available here.
Next Professional Events happening in Europe
Find out more 2015 and 2016 events on the
EPN Consulting
Events Section
.
(
More events could be added to the list during the current month
)
There are Fantastic Business Opportunities for you:

if you buy one of the Sponsorship Packages you could sponsor one or more events or even
have your logo on the top page of the Events Section (Platinum, Gold, Silver, Bronze packages available).


Please
drop us an email
if interested and we will provide you with all information.
EPN Consulting Members enjoy up to 20% discount on sponsoring packages. Join us!
The Website of the Month: The AQUASMART Project
The EU-funded AQUASMART Project
is about enhancing innovation capacity within the aquaculture sector, by helping companies to transform captured data into knowledge and use this knowledge to dramatically improve performance. It also supports production benchmarking through access to global data.
The project is based in the real world, addressing actual problems that aquaculture producers face and is run by a skilled and experienced consortium including top research institutes, a major player in the aquaculture IT sector and three highly innovative aquaculture companies.
The EPN Consulting CEO Stefano Mainero is one of the project Advisory Board Members specialised in Transport issues and solutions.
The EPN Consulting's Core Values

INDEPENDENT
to provide you with industry-unbiased solutions
EXPERIENCED
to quickly understand your problems and design bespoke solutions
FLEXIBLE
to meet all your requirements
TRUSTWORTHY
to allow you carry out your day-to-day business with peace of mind
CLIENT-ORIENTED
to exceed your expectations
INNOVATION-DRIVEN
to provide you with brand-new solutions
Do you know that EPN Consulting Members with ULTIMATE package could receive an additional newsletter entirely tailored on their needs?
Choose or Update to
the
EPN Consulting ULTIMATE package to receive bespoke information!
Please
contact us
for any question about becoming an EPN Consulting Member, proposing business offers, informing us on your business specialties, et cetera.