The


Read the EPN Consulting Paper, Professional News for Professional People!

In our digital paper you can find a selection of news concerning politics, economy, technology, education and more.

The
EPN Consulting Paper
is published twice a day (at 7 a.m. and 7 p.m. UK time) every day and it is completely FREE.

You can read it here and sign up to receive the paper automatically in your mailbox for your own convenience.

Our Sponsors


Would you like to sponsor this Newsletter and increase your visibility among Decision Makers?

Get in touch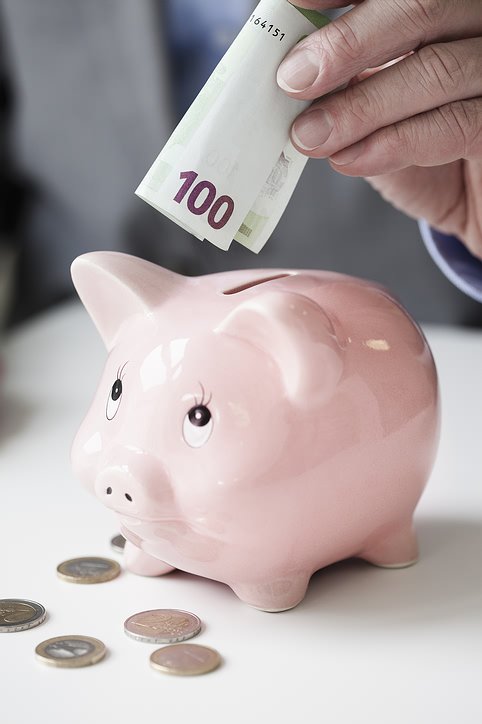 Save Money when joining


EPN Consulting !

For those who would like to join EPN Consulting, please mention the "EPNNL1502" code when applying and you will receive an immediate


20% discount

on your enrolment fee!



This offer is dedicated to
new members only.

EPN Consulting is member of:
ITS UK
How could you describe


to your colleagues and peers?


EPN Consulting is an energetic business offering Consultancy in several areas, an Innovative Network of Professionals and a vibrant Business Hub to clients throughout the UK and Europe.


The company is based in

London Victoria

and its team boasts many years of experience in the Business Management and Consultancy sector.

The idea of providing a European Professionals Network along with Consultancy is quite Unique and this makes
EPN Consulting perfect for Your Business.
Be Connected.
Be Contacted.
Join EPN Consulting
Are you based in London ?
If you are based in London and would like to know how
EPN Consulting
could bring benefits to your professional work,
and it will be our pleasure to meet you either in our office or at your premises for an informal chat.
The EPN Consulting Galaxy
Dear Subscriber,


Welcome to the June 2015 issue of the
EPN Consulting Newsletter
received every month by
over 2,400 selected professionals in Europe.
Last 09 May Europe celebrated its birthday remembering the concepts of peace and unity included in the Robert Schuman's speech given in 1950.
On this occasion Eurostat published a useful and dynamic infographic that you can find
here
.
Talking about infographic there is another good one concerning
The Eastern Partnership
, established in 2009, that covers relations between the 28 EU countries and Armenia, Azerbaijan, Belarus, Georgia, Moldova and Ukraine.
To celebrate 30 years of
the EU flag
next July 2015 the 19 Eurozone countries will jointly issue a commemorative Euro coin,
here
depicted.
Finally, next week the EU will launch the
European Union Sustainable Energy Week (EUSEW) 2015
. It will be an excellent opportunity to
learn more about Europe's low-carbon future, decentralised energy, smart-energy solutions, sustainable mobility, renewables, smart cities, energy efficiency, energy-intensive sectors, the Energy Union, energy democratisation ... and many other topics.
EPN Consulting as a Consultancy

Contact EPN Consulting
for more information: you may want to book our professional assistance to convert your project idea into a real & funded work.
Alternatively, if you need
pure consultancy
,
EPN Consulting
will carry out feasibility and viability studies that will include some intelligence on EU projects that have been already funded to catch ideas and adapt them to the Client's needs. This will ensure the design of cutting-edge solutions that avoid re-inventing the wheel with a much appreciated consequence of saving time and money.


EPN Consulting
provides assistance to public and private organisations as well as Universities and Research Centres.
Special attention on
cities
that would like to become "Smart" and be assisted during this challenging and exciting process as well as on
SMEs
that could enjoy a growth by using the great number of European funding available.

EPN Consulting
is also an ideal partner for your project consortium as we have got a lot of experience in dealing with European projects.
Contact us
to know more about how we can help you.
If some of you are already involved in European projects and would like to publicise your progress,
contact us
and you will be impressed by the range of opportunities that are waiting for you.
EPN Consulting as a Network of Professionals
The EPN Consulting is not only a consulting firm but also a vibrant Network of Professionals that generates a lot of excellent know-how. If you are not a member yet, don't wait any longer and join us: a number of exclusive services are waiting for you including outstanding visibility in Europe!
The EPN Consulting membership fees in GBP will be kept
unchanged until 31 Dec 2015
.

Fees in EUR may be revised quarterly, however

no increase has been applied in the 2nd quarter 2015

.
The EU Accession Countries continue to enjoy a fantastic 50%-discount on membership fees !
Have you missed some of the previous issues of the
EPN Consulting Newsletter
? You can find all of them online
here
.
Finally, if you are already an EPN Consulting Member, please remember our
Member-Get-Member
campaign: if you introduce a new member both of you will receive a discount on your
membership fees
!
As this newsletter is also published on LinkedIn and Twitter, our Members gain immense visibility within and beyond Europe!
We wish you a satisfactory June !

This EPN Consulting Newsletter is delivered to your mailbox to inform you about the EPN Consulting activity as well as professional news & events, and business opportunities happening in Europe.
It is sent to both members and non-members willing to foster innovation in Europe.
Please be assured that all your data stored in our systems will never be given away/sold/disclosed as EPN Consulting enforces a strict privacy policy.
You receive this newsletter because you have been in touch with EPN Consulting or its Founder & CEO.
Horizon 2020 & other Calls shortly expiring
The following calls for proposals are close to an end in the next weeks:
[more]
Find out more expiring calls on the
EVENTS
Section of the EPN Consulting website.
If you would like to be advised on how to prepare and submit project proposals within EU Programmes,
EPN Consulting
is the right consultancy to choose. Visit the
EU Projects Consultancy
for more information.
EPN Consulting Members enjoy discounts on EU projects assistance as well as up to a fantastic 20%-discount on Training Courses packages. Join us!
New Calls recently published




12 May 2015 - COS-DESIGN-2015-3-03-1 (deadline 23 July 2015)




19 May 2015

- H2020-BBI-PPP-2015-1-1 (deadline 15 Sept 2015)





More details on our EVENTS Section.



If you would like to be regularly informed on EC activities relevant to your areas of interest,

join EPN Consulting

and become one of our valuable members. You will receive exclusive services and first-hand items of information as well as gain immense visibility on the European scenario.

EPN Consulting Members enjoy discounts on EU projects preparation assistance as well as up to a fantastic 20%-discount on Training Courses packages. Join us!
EPN Consulting launched the

BOOSTING SMEs AMBITION

crowdfunding campaing to help EU-based SMEs grow
Short Summary - SMEs are the backbone of the EU economy and in this particular period we would like to help ambitious SMEs grow.
That's why we launched the "Boosting SMEs Ambition" campaign. We are going to invite EU-based SMEs to send us their best project ideas to grow their business. We will choose the best 5 ideas (one per SME) and, thanks to your contributions, we will provide them with our professional service for free to prepare an SME Instrument Phase 1 proposal that will bid for EU funding (€50k, about £35k, each) to carry out a feasibility study and business plan.
In Phase 1 SMEs have to describe how they intend to proceed to expand their business, increase their clients book and employ more people. Sometimes, although they have great ideas, they are not capable to express it properly and fail.
Thanks to your contributions, we will help them - for FREE - prepare a robust and effective proposal and increase their chances of getting higher scores to be ranked for funding.
What We Need - From our part we will work for free during the launch of the "Boosting SMEs Ambition" campaign, during the reading & assessment of ideas received and final selection of the best 5 ideas.
We intend to reach £15,000 to be able to serve 5 successful EU-based SMEs for free. This means you will give these 5 SMEs the chance of having their innovative project ideas converted into project proposals.
Your contribution will help these companies access an opportunity that on their own may not be able to get for whatever reason.
If we are not going to reach the entire sum, one or more of the selected SMEs will not be able to be included in this exciting campaign.
What You Get - As a token of appreciation for your support in helping ambitious SMEs succeed, we designed the following rewarding scheme:
£100-contribution will entitle you to receive a 1-year FREE EPN Consulting Membership: the more projects funded the larger the free package value & services:
- BASIC (package value £130), if 1 project is funded
- STARTER (package value up to £825), if 2 projects are funded
- PREMIUM (package value up to £2,900), if 3 projects are funded
- ULTIMATE (package value up to £4,900), if 4 projects are funded
- 15-month ULTIMATE (package value up to £6,100), if 5 projects are funded
Other Ways You Can Help - we realise some people can't contribute with money even if they would like to. If this is your case, please give us your contribution in publicity on LinkedIn, Twitter, Facebook and as word of mouth. We need to raise that sum to satisfy 5 great and ambitious SMEs. Don't forget you can also use the Indiegogo share tools!
Thank you in advance for becoming part of the "Boosting SMEs Ambition" campaign!
http://igg.me/p/to-help-5-best-smes-ideas-of-growth-get-eu-funding/x/10648577
EUP+ICT - A Digital Single Market for Europe: 16 initiatives to make it happen
06 May 2015 -
The aim of the Digital Single Market is to tear down regulatory walls and finally move from 28 national markets to a single one. A fully functional Digital Single Market could contribute
€415 billion per year
to our economy and create hundreds of thousands of new jobs.
The Digital Single Market Strategy adopted today includes a set of targeted actions to be delivered by the end of next year (see Annex). It is built on three pillars: (1) better access for consumers and businesses to digital goods and services across Europe; (2) creating the right conditions and a level playing field for digital networks and innovative services to flourish; (3) maximising the growth potential of the digital economy.
BIZ+EUP+FIN - Further efforts needed to support a robust recovery
13 May 2015 -
Further policy is needed to return to self-sustaining growth. The European Commission adopted country-specific economic policy recommendations for 2015 and 2016 asking for national actions to create jobs and stimulate growth. In particular:
- Boosting investment to support future growth
- Delivering ambitious structural reforms in product, service and labour markets that raise productivity, competitiveness and investment
- Pursuing responsible fiscal policies that strike a balance between short-term stabilisation and long-term sustainability
- Improving employment policy and social protection support and protect people throughout their lives

INN+TRA - Google's prototype Driverless Car hits public roads this summer
15 May 2015 -
Google's first consumer-focused prototype driverless cars will takes their first drive on public roads this summer, taking to the streets of Mountain View (USA).
In a blog post, Google's self-driving car project director Chris Urmson explained that a handful of the cars will rolled out in Google's neighborhood. The cars - which will be fitted with a removable steering wheel, accelerator pedal, and brake pedal - will be supervised by safety drivers and capped to a maximum speed of 25mph (40 km/h).
The cars will be powered by the same software as Google's experimental fleet of Lexus RX450h driver-less cars-which have so far clocked up around 1 million miles on the roads of California.
ENE+EUP+ICT - The EC launched the Smart Specialisation Platform on Energy
26 May 2015 - The European Commission launched a new 'Smart Specialisation Platform on Energy' to help European regions and EU countries to make full use of EU funds for sustainable energy under the EU's Cohesion Policy.
Cohesion Policy funds are available for Energy Efficiency, Renewable Energy, Smart Grid and Energy Infrastructure projects - all of which will feed into the EU's Energy Union strategy launched earlier this year.
The platform - launched at a high level conference in Brussels on 26 May - also allowed members to share expertise, triggering the creation of new, innovative low-carbon technologies.
EUP+ICT - The EU and Japan announced co-operation on 5G mobile technology
28 May 2015 -
On the occasion of the EU-Japan summit, organised in Tokyo, both parties announced a milestone agreement in the global race to develop 5G mobile technology.
The EU and Japan have agreed to join forces to cope with the increasing need for wireless Internet.
5G represents the way we will connect in the future, it won't just be faster, it will bring totally new functionalities and applications for the benefits of our economies and societies.
This is the 2nd cooperation agreement on 5G that the EU signs with a third country, a year after a joint declaration with South Korea. The Commission is working towards closer cooperation with other countries, including China. Such international agreements strengthen the position of the EU on the global stage and complement current efforts to create a Digital Single Market in Europe.

The EPN Consulting Sponsorship Scheme
can help you expand Your Business
:
Apply now before it's too late!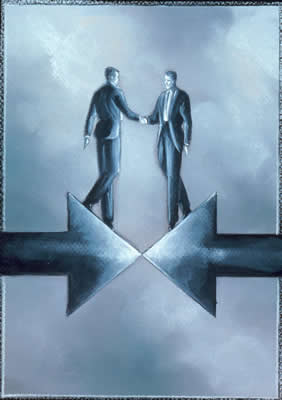 Increasing the visibility of businesses is vital to companies willing to see their turnover grow. It is now possible to implement this ambitious plan by applying to the EPN Consulting Sponsorship Scheme.
There are four Sponsorship packages (Bronze, Silver, Gold and Platinum) that include the publication of your corporate logo on this monthly Newsletter.
By choosing a richer package you can also publish one or more editorials on the newsletter as well as advertise events/workshops you will organise also on the EPN Consulting website (News and/or Events Sections).
With the Platinum package your visibility will be further increased with more features available including the publication of news about your activities on the EPN Consulting CEO Twitter and LinkedIn accounts.
You can choose to subscribe to this service for 6 or 12 months (renewals will be properly rewarded!) and pay either in British Pounds or in Euros. Don't miss this opportunity: boost your 2015 business with an effective communication strategy: EPN Consulting is happy to advise on the best package for you.
EPN Consulting Members enjoy discounts that grow proportionally with their membership package.
More details of the EPN Consulting Sponsorship Scheme are available here.
Next Professional Events happening in Europe
Find out many more 2015 events on the
EPN Consulting
Events Section
.
(
More events could be added to the list during the current month
)
There are
Fantastic Business Opportunities
for you
:
if you buy one of the
Sponsorship Packages
you could sponsor one or more events or even
have your logo on the top page of the Events Section (
Platinum, Gold, Silver, Bronze packages available).
Please
drop us an email
if interested and we will provide you with all information.
EPN Consulting Members enjoy up to 20% discount on sponsoring packages. Join us!
The Website of the Month: EXPO MILANO 2015
Expo Milano 2015, FEEDING THE PLANET, is the Universal Exhibition that Milan (Italy) is being hosting from 01 May 2015 until 31 October 2015. Over this six-month period, Milan will become a global showcase where more than 140 participating countries will show the best of their technology that offers a concrete answer to a vital need: being able to guarantee healthy, safe and sufficient food for everyone, while respecting the Planet and its equilibrium.
The Expo expects to welcome over 20 million visitors to its 1.1 million square meters of exhibition area. During the 1st month of opening the Expo was visited by over 2,700,000 people worldwide.
A platform for the exchange of ideas and shared solutions on the theme of food, stimulating each country's creativity and promoting innovation for a sustainable future, Expo 2015 will give everyone the opportunity to find out about - and taste - the world's best dishes, while discovering the best of the agri-food and gastronomic traditions of each of the exhibitor countries.
The EPN Consulting's Core Values

INDEPENDENT
to provide you with industry-unbiased solutions
EXPERIENCED
to quickly understand your problems and design bespoke solutions
FLEXIBLE
to meet all your requirements
TRUSTWORTHY
to allow you carry out your day-to-day business with peace of mind
CLIENT-ORIENTED
to exceed your expectations
INNOVATION-DRIVEN
to provide you with brand-new solutions
Do you know that EPN Consulting Members with ULTIMATE package could receive an additional newsletter entirely tailored on their needs?
Choose or Update to
the
EPN Consulting ULTIMATE package to receive bespoke information!
Please
contact us
for any question about becoming an EPN Consulting Member, proposing business offers, informing us on your business specialties, et cetera.