The


Read the EPN Consulting Paper, Professional News for Professional People!

In our digital paper you can find a selection of news concerning politics, economy, technology, education and more.

The
EPN Consulting Paper
is published twice a day (at 7 a.m. and 7 p.m. UK time) every day and it is completely FREE.

You can read it here and sign up to receive the paper automatically in your mailbox for your own convenience.

Our Sponsors


Would you like to sponsor this Newsletter and increase your visibility among Decision Makers?

Get in touch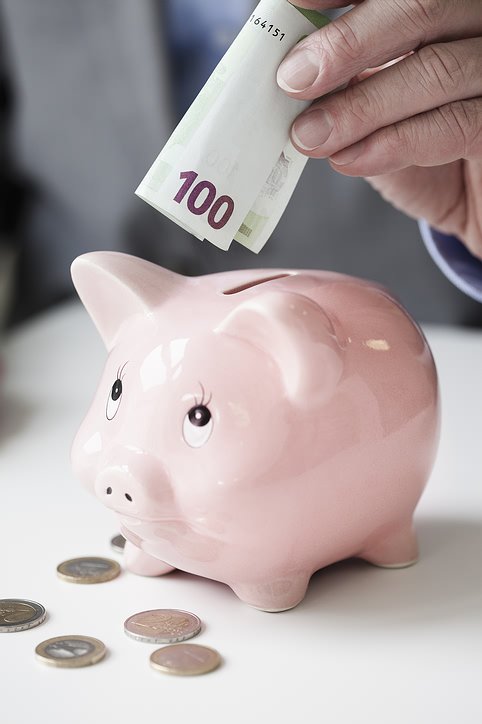 Save Money when joining


EPN Consulting !

For those who would like to join EPN Consulting, please mention the "EPNNL1502" code when applying and you will receive an immediate


20% discount

on your enrolment fee!



This offer is dedicated to
new members only.

EPN Consulting is member of:
ITS UK
How could you describe


to your colleagues and peers?


EPN Consulting is an energetic business offering Consultancy in several areas, an Innovative Network of Professionals and a vibrant Business Hub to clients throughout the UK and Europe.


The company is based in

London Victoria

and its team boasts many years of experience in the Business Management and Consultancy sector.

The idea of providing a European Professionals Network along with Consultancy is quite Unique and this makes
EPN Consulting perfect for Your Business.
Be Connected.
Be Contacted.
Join EPN Consulting
Are you based in London ?
If you are based in London and would like to know how
EPN Consulting
could bring benefits to your professional work,
and it will be our pleasure to meet you either in our office or at your premises for an informal chat.
The EPN Consulting Galaxy
Dear Subscriber,


Welcome to the March 2015 issue of the
EPN Consulting Newsletter
received every month by
over 2,400 selected professionals in Europe.
As you know EPN Consulting is very focused on European Affairs, European Projects and Sustainable Transport. That's why we are happy to remind you the 13th edition of the CIVITAS FORUM will be held in Ljubljana (SLO) from 07 to 09 Oct 2015.
The CIVITAS FORUM Conference is the annual flagship event of the CIVITAS Forum Network of cities and a very important event in the field of mobility
For those cities that intend to host the
CIVITAS FORUM 2016
, please note it is possible to submit applications
by 31 May 2015
.
We also remind you the close deadline of the SME Instrument phase 1 & 2 cut-off date (18 March).
As many deadlines of Horizon 2020 calls for proposals are scheduled in April 2015, please keep in mind that 05 Apr 2015 is Easter Day and many people/collaborators/partners will be on holiday. Plan ahead any contributions you need to finish your project proposal preparation and submission on time.
If you are interested in the
2015 LIFE grants
, the launch of new calls is envisaged on 01 June 2015, however there is still a
provisional calendar
in place.
Finally, the new CENTRAL EUROPE calls for proposals were launched on 12 Feb 2015. As the program name suggests, only certain European countries are allowed to participate.
More details on countries, topics, funding rates can be found
here
.
EPN Consulting as a Consultancy

Contact EPN Consulting
for more information: you may want to book our professional assistance to convert your project idea into a real & funded work.
Alternatively, if you need
pure consultancy
,
EPN Consulting
will carry out feasibility and viability studies that will include some intelligence on EU projects that have been already funded to catch ideas and adapt them to the Client's needs. This will ensure the design of cutting-edge solutions that avoid re-inventing the wheel with a much appreciated consequence of saving time and money.


EPN Consulting
provides assistance to public and private organisations as well as Universities and Research Centres.
Special attention on
cities
that would like to become "Smart" and be assisted during this challenging and exciting process as well as on
SMEs
that could enjoy a growth by using the great number of European funding available.

EPN Consulting
is also an ideal partner for your project consortium as we have got a lot of experience in dealing with European projects.
Contact us
to know more about how we can help you.
If some of you are already involved in European projects and would like to publicise your progress,
contact us
and you will be impressed by the range of opportunities that are waiting for you.
EPN Consulting as a Network of Professionals
The EPN Consulting is not only a consulting firm but also a vibrant Network of Professionals that generates a lot of excellent know-how. If you are not a member yet, don't wait any longer and join us: a number of exclusive services are waiting for you including outstanding visibility in Europe!
The EPN Consulting membership fees in GBP will be kept
unchanged until 31 Dec 2015
.

Fees in EUR may be revised quarterly.
The EU Accession Countries continue to enjoy a fantastic 50%-discount on membership fees !
Have you missed some of the previous issues of the
EPN Consulting Newsletter
? You can find all of them online
here
.
Finally, if you are already an EPN Consulting Member, please remember our
Member-Get-Member
campaign: if you introduce a new member both of you will receive a discount on your
membership fees
!
As this newsletter is also published on LinkedIn and Twitter, our Members gain immense visibility within and beyond Europe!
We wish you a productive March !

This EPN Consulting Newsletter is delivered to your mailbox to inform you about the EPN Consulting activity as well as professional news & events, and business opportunities happening in Europe.
It is sent to both members and non-members willing to foster innovation in Europe.
Please be assured that all your data stored in our systems will never be given away/sold/disclosed as EPN Consulting enforces a strict privacy policy.
You receive this newsletter because you have been in touch with EPN Consulting or its Founder & CEO.
New Calls recently published
10 Feb 2015
-
ERC-2015-AdG
(ERC Advanced Grants) - Deadline 02 June 2015
If you would like to be regularly informed on EC activities relevant to your areas of interest,
join EPN Consulting
and become one of our valuable members. You will receive exclusive services and first-hand items of information as well as gain immense visibility on the European scenario.
EPN Consulting Members enjoy discounts on EU projects preparation assistance as well as up to a fantastic 20%-discount on Training Courses packages. Join us!
EPN Consulting Newsletter and EventsSection - consistent
list of acronyms featuring topics introduced
To create a consistent link between the EPN Consulting Newsletter and the EPN Consulting Events Section as well as to facilitate the newsletter reading by immediately recognising the kind of article topic, we have imported the list of acronyms from the Events section of our website.
ARD - Architecture & Design, BIO - Biology & Chemistry, BIZ - Business & Commercial, CIV - Civil Engineering, ENE - Energy, ENV - Environment, EUP - European Projects and affairs, FIN - Economics & Finance, ICT - ICT & Communications, INN - Research & Innovation, ITS - Intelligent Transport Systems, LEG - Legal Issues, Intellectual Property Rights, PRO - Professional services, Consultancy, Training Courses, TEC - Technology and Mechanics, TRA - Transport & Planning


Some articles can show more than one acronym when news encompasses multiple topics.
ICT+EUP - New Maps quantifies Urbanisation in Europe
06 Feb 2015 -
Covering all rural and urban areas in the EU, the new European settlement map created by the JRC (Joint Research Centre) provides the first comprehensive overview of all built-up areas in Europe.
More accurate, complete and consistent than any other existing map, it constitutes a valuable tool for modellers and scientists.
A huge amount of satellite images and data were used for this map that was produced using a new state-of-the-art technology and a method developed by the JRC - the Global Human Settlement Layer (GHSL), which is able to automatically analyse a large amount of data coming from different satellite sensors, at different resolutions, from anywhere in the world and taken at different moments in time.

BIZ - How to measure trade with China
09 Feb 2015 -
China's production of one globally-recognized product, the iPhone, provides a good example of how vertical trade challenges standard measures of trade.
According to estimates by Yuqing Xing and Neal Detert, two economists from the Asian Development Bank, iPhones exported from China to the United States in 2009 were composed of 96% foreign intermediate goods -with the largest portions coming from Japan, Germany, Korea, and the United States- and 4% domestic Chinese content.
Although produced almost entirely with foreign content, in gross terms, 100% of the export value of iPhone exports from China to the United States was recorded in China's trade surplus with the United States. In value-added terms, an alternative method which does not double-count intermediate goods, only 4% of the export value of the same iPhone exports would be recorded in China's trade surplus with the United States.
EUP - InterReg Scoping Study
09 Feb 2015 -
The purpose of the Scoping Study was two-fold.
First, experts assessed what role can cross-border, transnational and InterRegional cooperation play to deliver each Thematic Objective and Investment Priority of the 2014-2020 ESIF (European Structural & Investment Funds) framework.
Second, experts looked at the Environment, Climate Change, Accessibility and Sustainable Transport trends on a European level over a longer time period (1990-2020) and compared them with the Interreg activity
ENE+ENV+TRA - London's first Electric Black Taxi
17 Feb 2015 - A
"zero-emission" electric black taxi design has been approved to operate on London's roads and could replace the city's famous diesel-fuelled taxis.
Designed and engineered to help London meet its air quality targets, the Metrocab is electric-powered and emits 75% less carbon dioxide than a comparable London taxi. Breaking from the styling of London's current black taxis, the Metrocab features an elongated chassis and roofline to provide extra interior space, while a panoramic roof offers uninterrupted views of the city.
Developed by Surrey-based Frazer-Nash Research and Ecotive, Metrocab is driven by two electric motors and a small petrol engine coupled with a generator - called the 'Range Extender' - which acts to recharge the vehicle's battery pack.
ICT+TRA - Space technology cools Paris commute
24 Feb 2015 -
The Paris Metro is one of the world's great underground railways and not the sort of place you'd expect to find cutting edge satellite technology at work. But for the last year and a half a cooling system developed by the European Space Agency (ESA) for its satellites has been making trains on Metro Line One more comfortable.
The new cooling system works without moving parts and frees up more space to be enjoyed by passengers while saving costs.
BIZ+FIN - What will lower Oil Prices mean for Europe and Central Asia?
27 Feb 2015 -
The collapse in global oil prices is good news for the Europe and Central Asia (ECA) region, as a large majority of the region's countries are net fuel importers.
Analysis contained in the latest Global Economic Prospects (GEP) suggests that a 45% decline in crude oil prices (as projected in the Commodity Markets Outlook) would improve the trade balance of these net oil importers in the region by some 1.8% of GDP on average, and by much more for large net importers.
However, as the GEP goes on to explain, benefits to net importers are likely to be more nuanced than the pure terms of trade effects. The ultimate effects are harder to estimate and vary across countries.
EUP+ICT - Mobile World Congress 2015: EU unveils its vision for 5G
03 Mar 2015 - The
EU's 5G vision in details:
- Key drivers: 5G should not only be an evolution of mobile broadband networks.
It should allow completely new network and service capabilities. For example, it might keep users continuously connected in challenging situations like train journeys, very dense or sparsely populated areas. This is possible thanks to larger capacities. And it would really boost the Internet of Things, connecting a massive number of sensors
- Design principles. 5G infrastructure should be flexible and rapidly adapt to a broad range of requirements. It should be designed to be a sustainable and scalable technology

- Key technological components: 5G networks should encompass optical, cellular and satellite solutions. It will heavily rely on emerging technologies such as Software Defined Networking (SDN), Network Functions Virtualization (NFV), Mobile Edge Computing (MEC) and Fog Computing (FC)


- Spectrum considerations: 5G access networks will require hundreds of MHz up to several GHz to be provided at a very high overall system capacity. Higher carrier frequencies above 6 GHz need to be considered. Maintaining a stable and predictable regulatory and spectrum management environment is critical for long term investments


- Timeline: Many European operators predict 5G commercial availability in 2020-2025

The Article - A new frontier for Air Transport
We are happy to publish this article on "A new frontier for Air Transport" written by Ing Roberto Nenzi, EPN Consulting International Projects Senior Expert.
In the transport world, a lot of attention is dedicated to connected vehicles, high-speed trains, and wide body aircrafts. But what about airplanes that can fly using solar energy and do not use gasoline?
A project for a solar powered airplane has existed for more than ten years and is named Solar Impulse. In 1999, Solvay and other Swiss companies launched the idea of an aircraft with electric motors powered by solar cells. The design phase started in 2003 and it was long and difficult. Beyond Solvay other sponsors, as Omega, Schindler, ABB, Deutsche Bank, have joined the project.
The first aircraft was unveiled on 26 June 2009 and started flying. It is a machine with one pilot, four electric engines, sophisticated equipment, and 200 square meters of solar cells. The structure is made of carbon fiber. It looks like a glider but it can fly independently of air currents, at night, at heights, over long distances.
Since its first flight, the Solar Impulse aircraft has performed a lot of flights, in Switzerland, Belgium and France. In 2012 it made a long flight from Switzerland to Morocco; in 2013 crossed the USA from coast-to-coast. Each of these flights required stop-overs, not for recharging batteries but for weather conditions and avoiding stress to the pilot.
In 2015, the third version of the Solar Impulse is aimed to a flight around the world. The aircraft is in Abu Dhabi, starting place.
The flight is scheduled to start on 09 March 2015 and the aircraft is planned return in August 2015 (the most difficult part is the Pacific Ocean crossing). We understand that this is an experimental machine but, as we have seen in ITS, cars, trains and even aircrafts, the technological fall-out is many times unpredictable. We will see!

Notice: you can follow the Solar Impulse flight on Twitter: @solarimpulse
The EPN Consulting Sponsorship Scheme
can help you expand Your Business
:
Apply now before it's too late!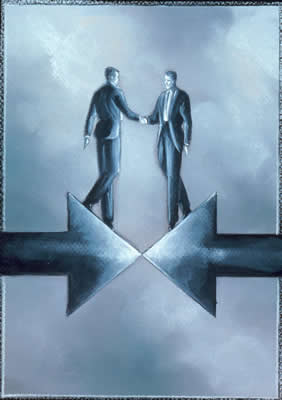 Increasing the visibility of businesses is vital to companies willing to see their turnover grow. It is now possible to implement this ambitious plan by applying to the EPN Consulting Sponsorship Scheme.
There are four Sponsorship packages (Bronze, Silver, Gold and Platinum) that include the publication of your corporate logo on this monthly Newsletter.
By choosing a richer package you can also publish one or more editorials on the newsletter as well as advertise events/workshops you will organise also on the EPN Consulting website (News and/or Events Sections).
With the Platinum package your visibility will be further increased with more features available including the publication of news about your activities on the EPN Consulting CEO Twitter and LinkedIn accounts.
You can choose to subscribe to this service for 6 or 12 months (renewals will be properly rewarded!) and pay either in British Pounds or in Euros. Don't miss this opportunity: boost your 2015 business with an effective communication strategy: EPN Consulting is happy to advise on the best package for you.
EPN Consulting Members enjoy discounts that grow proportionally with their membership package.
More details of the EPN Consulting Sponsorship Scheme are available here.
Next Professional Events happening in Europe
Find out many more 2015 events on the
EPN Consulting
Events Section
.
(
More events could be added to the list during the current month
)
There are
Fantastic Business Opportunities
for you
:
if you buy one of the
Sponsorship Packages
you could sponsor one or more events or even
have your logo on the top page of the Events Section (
Platinum, Gold, Silver, Bronze packages available).
Please
drop us an email
if interested and we will provide you with all information.
EPN Consulting Members enjoy up to 20% discount on sponsoring packages. Join us!
The Website of the Month: 5G PPP
In relation to what published above in this newsletter this month we are happy to look to the (close?) future and focus on the 5G Infrastructure Public Private Partnership. Visiting their website is very informative.
The 5G PPP has been initiated by the EU Commission and Industry manufacturers, telecommunications operators, service providers, SMEs and researchers. The 5G PPP will deliver solutions, architectures, technologies and standards for the ubiquitous next generation communication infrastructures of the coming decade.
The key challenges for the 5G Infrastructure PPP consist of:
- Providing 1000 times higher wireless area capacity and more varied service capabilities compared to 2010
- Saving up to 90% of energy per service provided. The main focus will be in mobile communication networks where the dominating energy consumption comes from the radio access network
- Reducing the average service creation time cycle from 90 hours to 90 minutes
- Creating a secure, reliable and dependable Internet with a "zero perceived" downtime for services provision
- Facilitating very dense deployments of wireless communication links to connect over 7 trillion wireless devices serving over 7 billion people
- Ensuring for everyone and everywhere the access to a wider panel of services and applications at lower cost

The EPN Consulting's Core Values

INDEPENDENT
to provide you with industry-unbiased solutions
EXPERIENCED
to quickly understand your problems and design bespoke solutions
FLEXIBLE
to meet all your requirements
TRUSTWORTHY
to allow you carry out your day-to-day business with peace of mind
CLIENT-ORIENTED
to exceed your expectations
INNOVATION-DRIVEN
to provide you with brand-new solutions
Do you know that EPN Consulting Members with ULTIMATE package could receive an additional newsletter entirely tailored on their needs?
Choose or Update to
the
EPN Consulting ULTIMATE package to receive bespoke information!
Please
contact us
for any question about becoming an EPN Consulting Member, proposing business offers, informing us on your business specialties, et cetera.