EPN Consulting is
The
European Professionals Network.
The


Read the EPN Consulting Paper, Professional News for Professional People!

In our digital paper you can find a selection of news concerning politics, economy, technology, education and more.

The
EPN Consulting Paper
is published twice a day (at 7 a.m. and 7 p.m. UK time) every day and it is completely FREE.

You can read it here and sign up to receive the paper automatically in your mailbox for your own convenience.

Our Sponsors


Would you like to sponsor this Newsletter and increase your visibility among Decision Makers?

Get in touch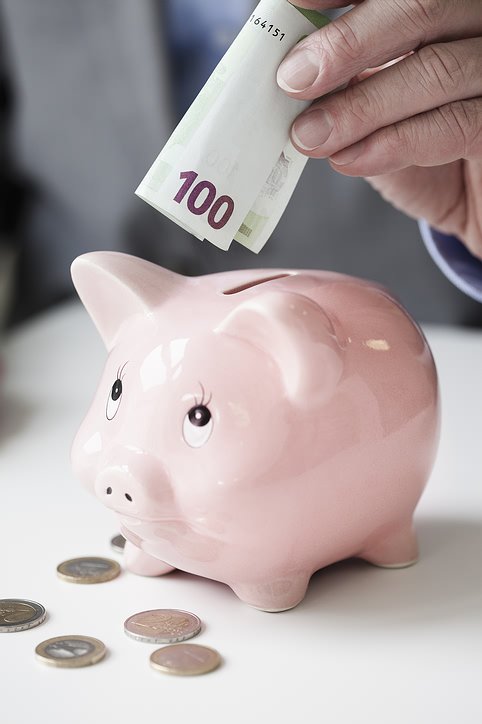 Save Money when joining


EPN Consulting !

For those who would like to join EPN Consulting, please mention the "EPNNL1501" code when applying and you will receive an immediate


20% discount

on your enrolment fee!



This offer is dedicated to
new members only.

EPN Consulting is member of:
ITS UK
How could you describe


to your colleagues and peers?


EPN Consulting is an energetic business offering Consultancy in several areas, an Innovative Network of Professionals and a vibrant Business Hub to clients throughout the UK and Europe.


The company is based in

London Victoria

and its team boasts many years of experience in the Business Management and Consultancy sector.

The idea of providing a European Professionals Network along with Consultancy is quite Unique and this makes
EPN Consulting perfect for Your Business.
Be Connected.
Be Contacted.
Join EPN Consulting
Are you based in London ?
If you are based in London and would like to know how
EPN Consulting
could bring benefits to your professional work,
and it will be our pleasure to meet you either in our office or at your premises for an informal chat.
Dear Subscriber,

Happy 2015!
Welcome to the January 2015 issue of the
EPN Consulting Newsletter
received every month by
over 2,400 selected professionals in Europe.
We would like to congratulate
Lithuania
on
joining the Eurozone
and
Latvia
on holding the
EU Presidency
until 30 June 2015. The Latvian presidency's priorities and programme are described
here
.
In Dec 2014 the
RegioStars Awards 2015
were launched by the EC Directorate General for Regional and Urban Policy.
The Award Categories for 2015 are:
SMART GROWTH: Unleashing SME growth potential for a digital economy
SUSTAINABLE GROWTH: Mobilizing investments in energy efficiency for the benefit of citizens and society
INCLUSIVE GROWTH: Integrating in society those at risk of social exclusion
CITYSTAR: Transforming cities for future challenges
Applications should be sent by 28 Feb 2015 by the regional or local Managing Authority, or with the endorsement of this Managing Authority. The selected finalists will be informed by the end of May 2015. The Award ceremony itself will take place in Brussels during the OPEN DAYS on 13 Oct 2015.

IN Dec 2014 and Jan 2015 tens of new Horizon 2020 calls for proposals were published covering virtually every business and RTD area. As each of them has got their deadline we invite you to visit the EPN Consulting
Events Section
or directly the
EC Participant Portal
for more details.
By the way, also in 2015 the popular
SME Instrument
tool is confirmed to allow creative and innovative SMEs to get funds to exploit their ideas.
The last cut-off date (17 Dec 2014) received 2,992 proposals: 2,363 for Phase 1 and 629 for Phase 2.
Next cut-off date is 18 Mar 2015 for both phases.
EPN Consulting as a Consultancy

Contact EPN Consulting
for more information: you may want to book our professional assistance to convert your project idea into a real & funded work.
Alternatively, if you need
pure consultancy
,
EPN Consulting
will carry out feasibility and viability studies that will include some intelligence on EU projects that have been already funded to catch ideas and adapt them to the Client's needs. This will ensure the design of cutting-edge solutions that avoid re-inventing the wheel with a much appreciated consequence of saving time and money.


EPN Consulting
provides assistance to public and private organisations as well as Universities and Research Centres.
Special attention on
cities
that would like to become "Smart" and be assisted during this challenging and exciting process as well as on
SMEs
that could enjoy a growth by using the great number of European funding available.

EPN Consulting
is also an ideal partner for your project consortium as we have got a lot of experience in dealing with European projects.
Contact us
to know more about how we can help you.
If some of you are already involved in European projects and would like to publicise your progress,
contact us
and you will be impressed by the range of opportunities that are waiting for you.
EPN Consulting as a Network of Professionals
The EPN Consulting is not only a consulting firm but also a vibrant Network of Professionals that generates a lot of excellent know-how. If you are not a member yet, don't wait any longer and join us: a number of exclusive services are waiting for you including outstanding visibility in Europe!
The EPN Consulting membership fees in GBP will be kept
unchanged until 31 Dec 2015
.

Fees in EUR may be revised quarterly.
The EU Accession Countries continue to enjoy a fantastic 50%-discount on membership fees !
Have you missed some of the previous issues of the
EPN Consulting Newsletter
? You can find all of them online
here
.
Finally, if you are already an EPN Consulting Member, please remember our
Member-Get-Member
campaign: if you introduce a new member both of you will receive a discount on your
membership fees
!
As this newsletter is also published on LinkedIn and Twitter, our Members gain immense visibility within and beyond Europe!
We wish you a proactive January!

This EPN Consulting Newsletter is delivered to your mailbox to inform you about the EPN Consulting activity as well as professional news & events, and business opportunities happening in Europe.
It is sent to both members and non-members willing to foster innovation in Europe.
Please be assured that all your data stored in our systems will never be given away/sold/disclosed as EPN Consulting enforces a strict privacy policy.
You receive this newsletter because you have been in touch with EPN Consulting or its Founder & CEO.
The following calls for proposals are close to an end in the next weeks:

[more]
Find out more expiring calls on the
EVENTS
Section of the EPN Consulting website.
If you would like to be advised on how to prepare and submit project proposals within EU Programmes,
EPN Consulting
is the right consultancy to choose. Visit the
EU Projects Consultancy
for more information.
EPN Consulting Members enjoy discounts on EU projects assistance as well as up to a fantastic 20%-discount on Training Courses packages. Join us!
New Calls recently published
Between Dec 2014 and Jan 2015 tens of new Horizon 2020 calls were published. We invite you to visit the EPN Consulting Events section for more details.
If you would like to be regularly informed on EC activities relevant to your areas of interest,
join EPN Consulting
and become one of our valuable members. You will receive exclusive services and first-hand items of information as well as gain immense visibility on the European scenario.
EPN Consulting Members enjoy discounts on EU projects preparation assistance as well as up to a fantastic 20%-discount on Training Courses packages. Join us!
EPN Consulting Newsletter and EventsSection - consistent
list of acronyms featuring topics introduced
To create a consistent link between the EPN Consulting Newsletter and the EPN Consulting Events Section as well as to facilitate the newsletter reading by immediately recognising the kind of article topic, we have imported the list of acronyms from the Events section of our website.
ARD - Architecture & Design, BIO - Biology & Chemistry, BIZ - Business & Commercial, CIV - Civil Engineering, ENE - Energy, ENV - Environment, EUP - European Projects and affairs, FIN - Economics & Finance, ICT - ICT & Communications, INN - Research & Innovation, ITS - Intelligent Transport Systems, LEG - Legal Issues, Intellectual Property Rights, PRO - Professional services, Consultancy, Training Courses, TEC - Technology and Mechanics, TRA - Transport & Planning


Some articles can show more than one acronym when news encompasses multiple topics.
ENV+ICT - Agriculture is doing more with IoT Innovation than most other Industries
07 Dec 2014 - Venture capitalists invested a record amount in agriculture and food startups in the third quarter of 2014, totaling $269 million across 41 deals.
Despite great investor interest in agriculture technology, it's a little known fact that farming has been, and continues to be, among the most fertile laboratories for
Internet of Things (IoT)
innovation and large-scale adoption for
productivity,
pest control,
conservation and
continual value.
More info available
here
.
ENV+FIN - A clearer picture of Climate-related Development Finance
15 Dec 2014 -
The world will need more and better targeted financing to meet the challenges of global development post-2015. This means taking important decisions not only on what qualifies as Official Development Assistance (ODA), but also on how those flows can be most strategically used.
The Ministers of the OECD Development Assistance Committee (DAC) discussed it at the DAC High Level Meeting to redefine the terms for determining what qualifies as ODA.
Watch the video describing the treatment of multi-lateral climate-related flows in DAC statistics here.
BIZ+FIN+TRA - China wants to make Greek port "New European Gate for Asian Imports"
19 Dec 2014 -
Greece's plans to turn Piraeus port in the main trade gateway into Europe received a shot in the arm in mid Dec 2014 after China pledged to upgrade the entire train network linking it to central Europe and significantly reduce the cost and time needed to transport goods.
ICT+ITS+TRA - Smarter Cars exploit the power of light
07 Jan 2015 -
At this year's International CES, in Las Vegas, NV, USA, several of the world's major automotive manufacturers have been showing off a range of photonics-related enhancements to cars.
Invariably, these developments are claimed to improve driving experience - whether by human gesture interaction for routing and vehicle management, semi-autonomous driving, laser and OLED-based lighting or integrated camera systems that improve control and safety.


TRA - Bristol secures Government funding to test New Green Bus technology
09 Jan 2015 -
Bristol (UK) is to pilot the latest green technology for buses thanks to a £1million grant from the Government to coincide with the city's year as European Green Capital.
Baroness Kramer, Minister of State for Transport, announced that Bristol will receive funding to purchase a number of new hybrid buses which can switch from diesel to electric automatically in low emission zones.
The 'geo-fence' technology works by automatically switching diesel-electric hybrid vehicles to zero emissions once it enters a specific GPS location within the city. The trigger zones will be set on the areas with poorer air quality and Bristol City Council will use the data collected to evaluate the benefits for the city environment along with their the operational impacts for the bus service.
The EPN Consulting Sponsorship Scheme
can help you expand Your Business
:
Apply now before it's too late!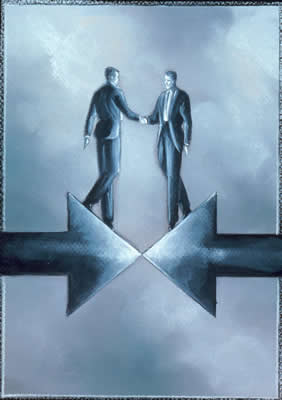 Increasing the visibility of businesses is vital to companies willing to see their turnover grow. It is now possible to implement this ambitious plan by applying to the EPN Consulting Sponsorship Scheme.
There are four Sponsorship packages (Bronze, Silver, Gold and Platinum) that include the publication of your corporate logo on this monthly Newsletter.
By choosing a richer package you can also publish one or more editorials on the newsletter as well as advertise events/workshops you will organise also on the EPN Consulting website (News and/or Events Sections).
With the Platinum package your visibility will be further increased with more features available including the publication of news about your activities on the EPN Consulting CEO Twitter and LinkedIn accounts.
You can choose to subscribe to this service for 6 or 12 months (renewals will be properly rewarded!) and pay either in British Pounds or in Euros. Don't miss this opportunity: boost your 2015 business with an effective communication strategy: EPN Consulting is happy to advise on the best package for you.
EPN Consulting Members enjoy discounts that grow proportionally with their membership package.
More details of the EPN Consulting Sponsorship Scheme are available here.
Next Professional Events happening in Europe
Find out many more 2015 events on the
EPN Consulting
Events Section
.
(
More events could be added to the list during the current month
)
There are
Fantastic Business Opportunities
for you
:
if you buy one of the
Sponsorship Packages
you could sponsor one or more events or even
have your logo on the top page of the Events Section (
Platinum, Gold, Silver, Bronze packages available).
Please
drop us an email
if interested and we will provide you with all information.
EPN Consulting Members enjoy up to 20% discount on sponsoring packages. Join us!
The Website of the Month: INTERNET ARCHIVE
To make you start this year with a lighter mood, this month we have chosen the Internet Archive, where you can find websites, games, videos, etc. that were published at the beginning of Internet, now pretty entirely forgotten. There are 435 billion webpages saved!
It is a great experience to see how the Internet has evolved in the last 20+ years. Enjoy yourself!
The EPN Consulting's Core Values

INDEPENDENT
to provide you with industry-unbiased solutions
EXPERIENCED
to quickly understand your problems and design bespoke solutions
FLEXIBLE
to meet all your requirements
TRUSTWORTHY
to allow you carry out your day-to-day business with peace of mind
CLIENT-ORIENTED
to exceed your expectations
INNOVATION-DRIVEN
to provide you with brand-new solutions
Do you know that EPN Consulting Members with ULTIMATE package could receive an additional newsletter entirely tailored on their needs?
Choose or Update to
the
EPN Consulting ULTIMATE package to receive bespoke information!
Please
contact us
for any question about becoming an EPN Consulting Member, proposing business offers, informing us on your business specialties, et cetera.