EPN Consulting is
The
European Professionals Network.
The


Read the EPN Consulting Paper, Professional News for Professional People!

In our digital paper you can find a selection of news concerning politics, economy, technology, education and more.

The
EPN Consulting Paper
is published twice a day (at 7 a.m. and 7 p.m. UK time) every day and it is completely FREE.

You can read it here and sign up to receive the paper automatically in your mailbox for your own convenience.

Our Sponsors


Would you like to sponsor this Newsletter and increase your visibility among Decision Makers?

Get in touch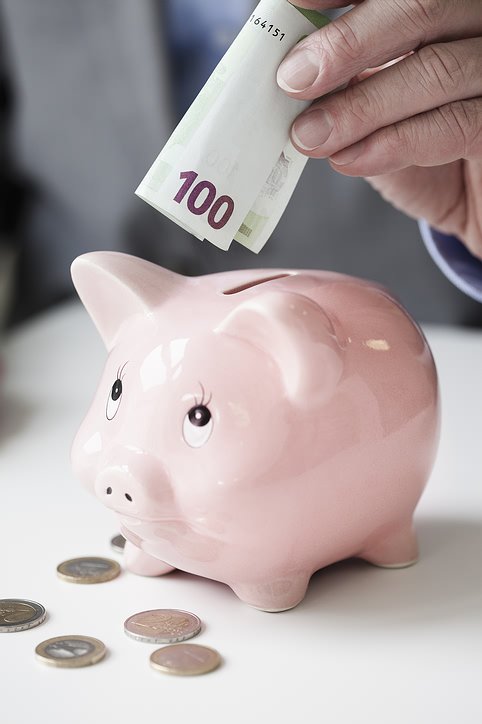 Save Money when joining


EPN Consulting !

For those who would like to join EPN Consulting, please mention the "EPNNL14" code when applying and you will receive an immediate


20% discount

on your enrolment fee!



This offer is dedicated to
new members only.

- INDEPENDENT
- EXPERIENCED
- FLEXIBLE
- TRUSTWORTHY
- CLIENT-ORIENTED
- INNOVATION-DRIVEN
EPN Consulting is member of:
ITS UK
How could you describe


to your colleagues and peers?


EPN Consulting is an energetic business offering Consultancy in several areas, an Innovative Network of Professionals and a vibrant Business Hub to clients throughout the UK and Europe.


The company is based in

London Victoria

and its team boasts many years of experience in the Business Management and Consultancy sector.

The idea of providing a European Professionals Network along with Consultancy is quite Unique and this makes
EPN Consulting perfect for Your Business.
Be Connected.
Be Contacted.
Join EPN Consulting
Are you based in London ?
If you are based in London and would like to know how
EPN Consulting
could bring benefits to your professional work,
and it will be our pleasure to meet you either in our office or at your premises for an informal chat.
Dear Subscriber,
Welcome to the December 2014 issue of the
EPN Consulting Newsletter
received every month by
over 2,400 selected professionals in Europe
and welcome to
Consorzio NITEL
, a new EPN Consulting Member from Italy (more info below in this newsletter).
November was a busy period for EPN Consulting that attended two events in Italy relating to Transport and Smart Mobility.
The first one was a workshop organised in Brescia (N-Italy) about "Social Bus" and how new social media (e.g. Twitter, Facebook, Whatsapp,...) help public transport companies improve their service thanks to being in constant and close contact with users/passengers.
The second one was the "Smart Mobility World", an initiative organised in Turin (NW-Italy). A European guide for the development of ITS services and Infomobility for "Smart Cities", and for the development of technologies for Green Cars and Sustainable Transport. It was a great opportunity to learn about cutting-edge technical solutions and policy trends in sustainable transport and an excellent way of meeting new and current EPN Consulting Clients, Members and Collaborators.
By the way, if your city plans to make Public Transport free (?!?) read the experience of Tallinn (capital of Estonia) here (Word document).
With regard to Environment,
12 cities
applied for European Green Capital Award 2017. The winner will be announced at the Award Ceremony in June 2015 in
Bristol
, 2015 European Green Capital.
If you would like to learn The Way forward to achieve a Low-Carbon Energy Sector, please look at
this pdf
published by the IEA
Last but not least, if you are interested in knowing how 2015 could be, read the useful "
Outlook on the Global Agenda 2015
" (PDF) published by the World Economic Forum.
EPN Consulting as a Consultancy

Contact EPN Consulting
for more information: you may want to book our professional assistance to convert your project idea into a real & funded work.
Alternatively, if you need
pure consultancy
,
EPN Consulting
will carry out feasibility and viability studies that will include some intelligence on EU projects that have been already funded to catch ideas and adapt them to the Client's needs. This will ensure the design of cutting-edge solutions that avoid re-inventing the wheel with a much appreciated consequence of saving time and money.


EPN Consulting
provides assistance to public and private organisations as well as Universities and Research Centres.
Special attention on
cities
that would like to become "Smart" and be assisted during this challenging and exciting process as well as on
SMEs
that could enjoy a growth by using the great number of European funding available.

EPN Consulting
is also an ideal partner for your project consortium as we have got a lot of experience in dealing with European projects.
Contact us
to know more about how we can help you.
If some of you are already involved in European projects and would like to publicise your progress,
contact us
and you will be impressed by the range of opportunities that are waiting for you.
You could apply to the
EPN Consulting Sponsorship Scheme
that has been carefully designed to help acquire/increase professional visibility in Europe and boost your business.
Contact us
to know which benefits you will generate by applying to this scheme.
EPN Consulting as a Network of Professionals
The EPN Consulting is not only a consulting firm but also a vibrant Network of Professionals that generates a lot of excellent know-how. If you are not a member yet, don't wait any longer and join us: a number of exclusive services are waiting for you including outstanding visibility in Europe!
The EPN Consulting membership fees in GBP and EUR will be kept
unchanged until 31 Dec 2014
.

The EU Accession Countries will enjoy a fantastic 50%-discount on membership fees !
Have you missed some of the previous issues of the
EPN Consulting Newsletter
? You can find all of them online
here
.
Finally, if you are already an EPN Consulting Member, please remember our
Member-Get-Member
campaign: if you introduce a new member both of you will receive a discount on your
membership fees
!
As this newsletter is also published on LinkedIn and Twitter, our Members gain immense visibility within and beyond Europe!
We wish you a great December and a Very Happy Christmas!


This EPN Consulting Newsletter is delivered to your mailbox to inform you about the EPN Consulting activity as well as professional news & events, and business opportunities happening in Europe.
It is sent to both members and non-members willing to foster innovation in Europe.

Please be assured that all your data stored in our systems will never be given away/sold/disclosed as EPN Consulting enforces a strict privacy policy.

You receive this newsletter because you have been in touch with EPN Consulting or its Founder & CEO.
The following calls for proposals are close to an end in the next weeks:

[more]
Find out more expiring calls on the
EVENTS
Section of the EPN Consulting website.
All
Horizon2020 2014-2015 calls deadlines are published in our EVENTS Section.
Please
note that some 2014 deadlines have been postponed to 2015
If you would like to be advised on how to prepare and submit project proposals within EU Programmes,
EPN Consulting
is the right consultancy to choose. Visit the
EU Projects Consultancy
for more information.
EPN Consulting Members enjoy discounts on EU projects assistance as well as up to a fantastic 20%-discount on Training Courses packages. Join us!
New Calls recently published
-
04 Nov 2014
-
H2020-COMPET-2015
Competitiveness of the European Space Sector (Deadline: 08 Apr 2015)
-
04 Nov 2014
- H2020-EO-2015 Earth Observation (Deadline: 08 Apr 2015)
-
04 Nov 2014
- H2020-PROTEC-2015 Protection of European Assets in and from Space (Deadline: 08 Apr 2015)

-
07 Nov 2014
- ERC-2015-PoC ERC Proof of Concept Grant (Deadlines: 05 Feb 2015; 28 May 2015; 01 Oct 2015)



-

13 Nov 2014 - ERC-2015-CoG ERC Consolidator Grant (Deadline: 12 Mar 2015)
If you would like to be regularly informed on EC activities relevant to your areas of interest,
join EPN Consulting
and become one of our valuable members. You will receive exclusive services and first-hand items of information as well as gain immense visibility on the European scenario.
EPN Consulting Members enjoy discounts on EU projects preparation assistance as well as up to a fantastic 20%-discount on Training Courses packages. Join us!
Have you tried the "EPN Consulting for SMEs" New Service yet?

EPN Consulting is working hard to expand its Professionals Network and the quality of services to its members.
That's why on 1st Oct 2013 it was launched the "EPN Consulting for SMEs" service that includes Six Thematic SubNets (TSN) dedicated to SMEs (Small and Medium Enterprises). They regard the following professional areas:

TSN 1) Transport & Logistics
TSN 2) ICT
TSN 3) Environment & Energy
TSN 4) Mechanics
TSN 5) Buildings & Civil Infrastructures
TSN 6) Food & Agriculture
Current Members will be added to their relevant TSN
for FREE and forever
!
New PREMIUM and ULTIMATE Members will be added to their relevant SubNet for FREE.
New BASIC and STARTER Members will be added to their relevant SubNet after paying a small additional fee (respectively £50 or 70EUR and £30 or 40EUR).
Information Services provided within each TSN:
- Funding Opportunities specifically addressed to the chosen TSN (EU funds, banks, etc.) concerning Research & Innovation and Demonstration activities

- Events, fairs, conferences concerning the TSN topics

- Best practices reported in EU projects dealing with the TSN topics

- M&A news, large contracts signed, concerning the TSN market

- Potential synergies with other TSNs


More information on the EPN Consulting Membership is available
here
.
EPN Consulting Newsletter and Events Section - consistent
list of acronyms featuring topics introduced
To create a consistent link between the EPN Consulting Newsletter and the EPN Consulting Events Section as well as to facilitate the newsletter reading by immediately recognising the kind of article topic, we have imported the list of acronyms from the Events section of our website.
ARD - Architecture & Design, BIO - Biology & Chemistry, BIZ - Business & Commercial, CIV - Civil Engineering, ENE - Energy, ENV - Environment, EUP - European Projects and affairs, FIN - Economics & Finance, ICT - ICT & Communications, INN - Research & Innovation, ITS - Intelligent Transport Systems, LEG - Legal Issues, Intellectual Property Rights, PRO - Professional services, Consultancy, Training Courses, TEC - Technology and Mechanics, TRA - Transport & Planning


Some articles can show more than one acronym when news encompasses multiple topics.
ENE+ENV+EUP - Liverpool, Malaga and Vilnius won EUROCITIES Awards
06 Nov 2014 -
Liverpool (UK), Malaga (ES) and Vilnius (LT) were revealed as the winners of this year's EUROCITIES awards at a ceremony held at the BMW World during EUROCITIES 2014 Munich, taking place on 5-8 November 2014.
The cities were recognised for their projects linked to the conference theme of 'Energising cities - energy intelligent cities', in three categories:

- Cooperation: Liverpool's REECH project on retrofitting social housing and business premises, leading to better energy efficiency and creating new jobs.
- Innovation: Vilnius' interactive energy classification map, where residents can compare the actual energy consumption of their apartment blocks with similar buildings.
- Participation: Malaga's energy efficiency refurbishment through participation programme, which helps install energy saving measures in one of Malaga's most deprived social housing complexes.

The three cities were among nine that were shortlisted: Dortmund, Edinburgh, Liverpool, Malaga, Oslo, Rotterdam, Tampere, The Hague, and Vilnius.

More info available
here
.
ENV+TRA - New tech turns regular bikes into hybrid and traffic tool



07 Nov 2014 -
The Copenhagen Wheel turns bicycles into electric hybrids, able to multiply pedal power, track your heart rate and monitor potholes. But at $800, it costs more than a bike!
In the past decade or so, bicycles have taken western cities by storm.
London has introduced both bike-sharing and bike lanes, and Paris even has a bike-sharing programme for children. In Copenhagen, ever the bicycle champion, 41% of rides to work and education now take place on bicycle seats. But what if you're not super fit, don't want to arrive at work sweaty, or if you simply live far from your job? A new hybrid "e-bike" promises to fix that dilemma.

To be precise, the Copenhagen Wheel is not truly an e-bike at all. It's a wheel that can be attached to a regular bike. That wheel, equipped with a motor, batteries, sensors and wireless connectivity, transforms the bike into a smart bike that multiplies pedal power and even measures the rider's heart rate and monitors potholes.
"The experience is very natural", claims Assaf Biderman, associate director of MIT's SENSEable City Lab, which developed the Copenhagen Wheel, and CEO of Superpedestrian, the startup that makes the wheel. "You can essentially ride as far as you like.
FIN - What caused the Eurozone Crisis?
11 Nov 2014 -
There is a wide disagreement about the nature and cause of the Eurozone crisis.
Some see it as driven by fiscal indiscipline, some emphasise excessive private leverage, while others focus on external imbalances, sudden stops, or competitiveness divergence due to fixed exchange rates, as these quotes illustrate:
Paul de Grauwe (2012): "The situation of Spain is reminiscent of the situation of emerging economies that have to borrow in a foreign currency...they can suddenly be confronted with a 'sudden stop' when capital inflows suddenly stop leading to a liquidity crisis"
Lorenzo Bini Smaghi (2013): "... countries which lost competitiveness prior to the crisis experienced the lowest growth after the crisis"
Hans Werner Sinn (2010): "The lesson to be learned from the crisis is that a currency union needs ironclad budget discipline to avert a boom-and-bust cycle in the first place"
Paul Krugman (2012): "... on the eve of the crisis (Spain) had low debt and a budget surplus. Unfortunately, it also had an enormous housing bubble, a bubble made possible in large part by huge loans from German banks to their Spanish counterparts"

ENE - £640 million investment in UK shale gas exploration
20 Nov 2014 -
Chemicals giant Ineos announced plans to invest up to £640m in shale gas exploration in the UK.
The company plans to use the gas as a raw material for its chemicals plants, including Grangemouth in Stirlingshire.
Grangemouth is currently running at a loss, but Ineos believes shale gas will transform the economics of the plant.
Shale gas extraction is promoted as an important potential energy source, but has sparked opposition from environmental groups.
Ineos chairman Jim Ratcliffe said he wanted his company "to become the biggest player in the UK shale gas industry".
The firm added that "substantial further investment would follow if the company moved to development and production".

BIO+ENE+ENV+TRA - UK's first bio bus went into service between Bristol Airport and Bath
20 Nov 2014 -
The UK's first bus powered entirely by human and food waste has gone into service between Bristol and Bath. The 40-seat "Bio-Bus" runs on biomethane gas generated through the treatment of sewage and food waste.
The eco-friendly vehicle can travel up to 300 km (186 miles) on one tank of gas, which takes the annual waste of about five people to produce.
It is run by tour operator Bath Bus Company and will shuttle people between Bristol Airport and Bath city centre. The biomethane gas is generated at Bristol sewage treatment works in Avonmouth, which is run by GENeco, a subsidiary of Wessex Water.
GENeco general manager Mohammed Saddiq said: "Gas-powered vehicles have an important role to play in improving air quality in UK cities but the Bio-Bus goes further than that and is actually powered by people living in the local area, including quite possibly those on the bus itself".

ENV - World is locked into 1.5 'C Warming and Risks are rising
23 Nov 2014 -
In the Andes of South America and across the mountains of Central Asia, the glaciers are receding. As temperatures continue to warm, their melting will bring more water to farms and cities earlier in the growing season, raising the risks of damaging floods.
Within a few decades, however, the risk of flood will become risk of drought. Without action to stop the drivers of climate change, most of the Andean glaciers and two-thirds of Central Asia's glaciers could be gone by the end of the century.
These changes are already underway, with global temperatures 0.8 degrees Celsius above pre-industrial times, and the impact on food security, water supplies and livelihoods is just beginning.
A new report exploring the impact of climate change in Latin America and the Caribbean, the Middle East and North Africa, and Eastern Europe and Central Asia and finds that warming of close to 1.5°C above pre-industrial times is already locked into the Earth's atmospheric system by past and predicted greenhouse gas emissions.
Without concerted action to reduce emissions, the planet is on pace for 2°C warming by mid-century and 4°C or more by the time today's teenagers are in their 80s.
Welcome to CONSORZIO NITEL, a New EPN Consulting Member from Italy
We are delighted to welcome the CONSORZIO NITEL that recently joined the EPN Consulting Network.
NITEL is a consortium consisting of 19 prestigious Italian Universities and more than 500 researchers.
The Research activity program focuses on the following themes:
- Transportation systems
- Electronics
- Wideband satellite telecommunication
- Space systems
- Software engineering and Modeling & Simulation
- Networks
- System integration
- Safety & Security
- Chemistry and Sensors
- Ports & logistics
- Energy

whereas the fundamental areas of NITEL activities are:
- Scientific research through the participation in national and international projects and development of strategies, identification of priorities in scientific research activities;
- Education and training (national multi-disciplinary doctorate in Transport and Logistics Sciences, Master on Homeland Security, Master on Systems Engineering, etc.);
- Dissemination and relationships with Institutions (EU, Government, Parliament, etc.), and with National and International associations (Confindustria, Cities & Ports, Confetra, Confitarma, Conftrasporto, CNEL, FLC, Federtrasporto, etc)

The Article - Reviving the Silk Route
We are happy to publish this article on
Silk Route
written by
Ing Roberto Nenzi
, EPN Consulting International Projects Senior Expert.
For centuries the commercial route from Europe to Asia and vice versa was the Silk Route (or Silk Road), going through many countries, deserts and mountains (and robbers). At a certain time, sea routes superseded the land routes.
Today the high volume of goods moved between China and Europe has revived the old Silk Route, through the use of the already existing rail network (substantially cheaper than air or sea shipping).

The problem is simple: if you have to send a crate from China to Europe you can use a sea-shipping route - this route will take approximately 30 days (from harbour to harbour, including custom clearances). By railway it will take approximately 15 days (from city to city). Since last century, rails have covered Asia and Europe, so they are already in place. The solution then requests relatively small investments.
The China Railway Company started to think about. Theoretically, the solution was simple but they had to face a second problem: a train from China to Europe has to cross 5 or 6 different countries, each one with a different rail company.
Third problem: former countries of the USSR, as well as Mongolia, use a track gauge of 1,520 mm (4 ft 11 27/32 in). The international standard rail gauge used in most of Europe and China is 1,435 mm (4 ft 8 1/2 in). As a result, trains cannot run from China to Europe without changing bogies. Large facilities to carry out this procedure exist at most border crossing between the bordering countries with different gauge.

These figures convey a lot of expectations, but the main point is: "How to solve such a transportation problem?"
First, commercial guidelines, technical and administrative agreements (including customs duties) have been signed. Second, the itinerary had to be fixed: from Chongqing, China to Duisburg, Germany. Travel will take 15 days (the railway is 11,179 kilometres long).
The Chongqing-Xinjiang-Europe rail link goes through China, via Alashankou crossing enters Kazakhstan, then proceeds through Russia, Belarus and Poland and finally reaches Germany. Changing bogies happens in two sites: one is at Duosituoke Station in Kazakhstan and the other is at the Brest Station of Belarus. Since 2014, commercial trains travel 3 times a week.
Transported goods transported are essentially electronic devices, medical equipment and cars. According to Yuxinou Logistics, which provides logistics services along the railway, from January to May this year, freight transported out of Chongqing rose by 5.9 percent, and freight into the city rose by 8.3 percent.

There are other rail links which have revived less attention, like the Zhengzhou-Hamburg line (10,214 km using part of the Trans-Siberian Mongolian Line) or one starting from Wuhan. Despite its apparent success, the Chongqing-Xinjiang-Europe rail link line faces a few challenges in the years ahead.
A steady stream of imports and exports is required to keep the line going, but there are currently few exports from European countries. The point still open is: the train starts fully loaded in China, but many carriages go back from Europe empty. A clear indication of the asymmetry in commercial relations between Europe and China.
Time will show if a more balanced level will be reached.
The EPN Consulting Sponsorship Scheme
can help you expand Your Business
:
Apply Now before it's too late...
!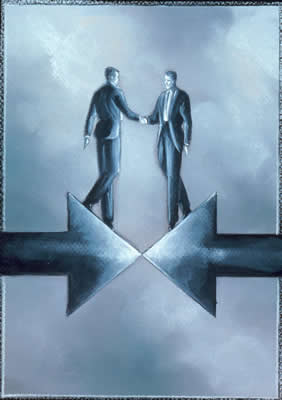 Increasing the visibility of businesses is vital to companies willing to see their turnover grow. It is now possible to implement this ambitious plan by applying to the EPN Consulting Sponsorship Scheme.
There are four Sponsorship packages (Bronze, Silver, Gold and Platinum) that include the publication of your corporate logo on this monthly Newsletter.
By choosing a richer package you can also publish one or more editorials on the newsletter as well as advertise events/workshops you will organise also on the EPN Consulting website (News and/or Events Sections).
With the Platinum package your visibility will be further increased with more features available including the publication of news about your activities on the EPN Consulting CEO Twitter and LinkedIn accounts.
You can choose to subscribe to this service for 6 or 12 months (renewals will be properly rewarded!) and pay either in British Pounds or in Euros. Don't miss this opportunity: get prepared to boost your 2015 business with an effective communication strategy: EPN Consulting is happy to advise on the best package for you.
EPN Consulting Members enjoy discounts that grow proportionally with their membership package.
More details of the EPN Consulting Sponsorship Scheme are available here.
Next Professional Events happening in Europe
Find out many more 2015 events on the
EPN Consulting
Events Section
.
(
More events could be added to the list during the current month
)
There are
Fantastic Business Opportunities
for you
:
if you buy one of the
Sponsorship Packages
you could sponsor one or more events or even
have your logo on the top page of the Events Section (
Platinum, Gold, Silver, Bronze packages available).
Please
drop us an email
if interested and we will provide you with all information.
EPN Consulting Members enjoy up to 20% discount on sponsoring packages. Join us!
The Website of the Month: EU OPEN DATA PORTAL
Due to the rapid increase of interest in Open Data in several fields (e.g. Transport, Environment, Services to Citizens, etc.) this month we have chosen the EU Portal dedicated to Open Data
The EU Open Data Portal is the single point of access to a growing range of data produced by the institutions and other bodies of the European Union.
Data are free
to use, reuse, link and redistribute for commercial or non-commercial purposes.
The EPN Consulting's Core Values

INDEPENDENT
to provide you with industry-unbiased solutions
EXPERIENCED
to quickly understand your problems and design bespoke solutions
FLEXIBLE
to meet all your requirements
TRUSTWORTHY
to allow you carry out your day-to-day business with peace of mind
CLIENT-ORIENTED
to exceed your expectations
INNOVATION-DRIVEN
to provide you with brand-new solutions
Do you know that EPN Consulting Members with ULTIMATE package could receive an additional newsletter entirely tailored on their needs?
Choose or Update to
the
EPN Consulting ULTIMATE package to receive bespoke information!
Please
contact us
for any question about becoming an EPN Consulting Member, proposing business offers, informing us on your business specialties, et cetera.