EPN Consulting is
The
European Professionals Network.
The


Read the EPN Consulting Paper, Professional News for Professional People!

In our digital paper you can find a selection of news concerning politics, economy, technology, education and more.

The
EPN Consulting Paper
is published twice a day (at 7 a.m. and 7 p.m. UK time) every day and it is completely FREE.

You can read it here and sign up to receive the paper automatically in your mailbox for your own convenience.

Our Sponsors


Would you like to sponsor this Newsletter and increase your visibility among Decision Makers?

Get in touch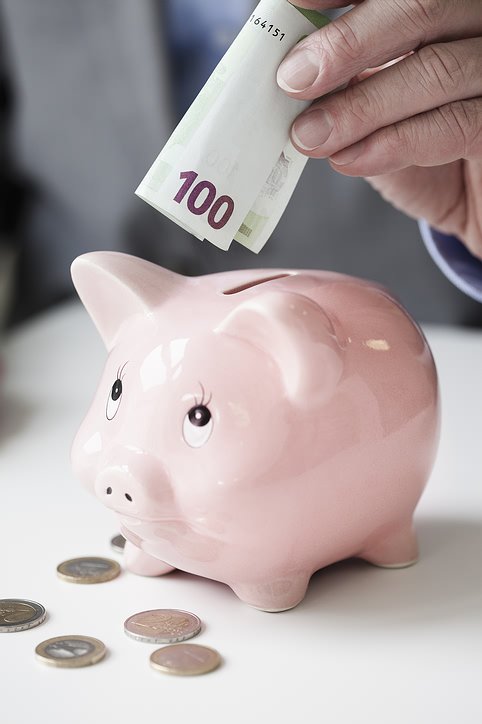 Save Money when joining


EPN Consulting !

For those who would like to join EPN Consulting, please mention the "EPNNL14" code when applying and you will receive an immediate


20% discount

on your enrolment fee!



This offer is dedicated to
new members only.

- INDEPENDENT
- EXPERIENCED
- FLEXIBLE
- TRUSTWORTHY
- CLIENT-ORIENTED
- INNOVATION-DRIVEN
EPN Consulting is member of:
ITS UK
How could you describe


to your colleagues and peers?


EPN Consulting is an energetic business offering Consultancy in several areas, an Innovative Network of Professionals and a vibrant Business Hub to clients throughout the UK and Europe.


The company is based in

London Victoria

and its team boasts many years of experience in the Business Management and Consultancy sector.

The idea of providing a European Professionals Network along with Consultancy is quite Unique and this makes
EPN Consulting perfect for Your Business.
Be Connected.
Be Contacted.
Join EPN Consulting
Are you based in London ?
If you are based in London and would like to know how
EPN Consulting
could bring benefits to your professional work,
and it will be our pleasure to meet you either in our office or at your premises for an informal chat.
Dear Subscriber,
Welcome to the November 2014 issue of the
EPN Consulting Newsletter
received every month by
over 2,400 selected professionals in Europe
.
This November has three important milestones:
- 5th Anniversary of EPN Consulting! We would like to thank our Members and Clients for choosing us! We work hard to continuously exceed your expectations!
- the new European Commission took office on 01 Nov 2014 (read below in the Website of the Month)
- 25th Anniversary of the fall of the Berlin Wall (09 Nov 1989) that symbolised the fall of Communism. It is therefore interesting and useful to read the special report recently issued by the International Monetary Fund: "25 Years of Transition - Post-Communist Europe and the IMF":
We would like to remind our Members, Clients and Readers of the next deadline for submitting
Phase1
and
Phase2
proposals to the
SME Instrument
(17 Dec 2014).
In the previous deadline 1,944 proposals were received in phase 1 and 580 proposals in phase 2. Next time yours could be one of them!
In December 2014 new Horizon 2020 calls for proposals are scheduled for publication. For more info you can visit our
EVENTS Section
.
If you would like to know more about EU goals and funding opportunities, EPN Consulting can organise bespoke training courses on several subjects and topics as well as assist you in preparing, submitting and managing your projects.
Contact us
!
EPN Consulting as a Consultancy

Contact EPN Consulting
for more information: you may want to book our professional assistance to convert your project idea into a real & funded work.
Alternatively, if you need
pure consultancy
,
EPN Consulting
will carry out feasibility and viability studies that will include some intelligence on EU projects that have been already funded to catch ideas and adapt them to the Client's needs. This will ensure the design of cutting-edge solutions that avoid re-inventing the wheel with a much appreciated consequence of saving time and money.


EPN Consulting
provides assistance to public and private organisations as well as Universities and Research Centres.
Special attention on
cities
that would like to become "Smart" and be assisted during this challenging and exciting process as well as on
SMEs
that could enjoy a growth by using the great number of European funding available.

EPN Consulting
is also an ideal partner for your project consortium as we have got a lot of experience in dealing with European projects.
Contact us
to know more about how we can help you.
If some of you are already involved in European projects and would like to publicise your progress,
contact us
and you will be impressed by the range of opportunities that are waiting for you.
You could apply to the
EPN Consulting Sponsorship Scheme
that has been carefully designed to help acquire/increase professional visibility in Europe and boost your business.
Contact us
to know which benefits you will generate by applying to this scheme.
EPN Consulting as a Network of Professionals
The EPN Consulting is not only a consulting firm but also a vibrant Network of Professionals that generates a lot of excellent know-how. If you are not a member yet, don't wait any longer and join us: a number of exclusive services are waiting for you including outstanding visibility in Europe!
The EPN Consulting membership fees in GBP and EUR will be kept
unchanged until 31 Dec 2014
.

The EU Accession Countries will enjoy a fantastic 50%-discount on membership fees !
Have you missed some of the previous issues of the
EPN Consulting Newsletter
? You can find all of them online
here
.
Finally, if you are already an EPN Consulting Member, please remember our
Member-Get-Member
campaign: if you introduce a new member both of you will receive a discount on your
membership fees
!
As this newsletter is also published on LinkedIn and Twitter, our Members gain immense visibility within and beyond Europe!
We wish you an impressive November!


This EPN Consulting Newsletter is delivered to your mailbox to inform you about the EPN Consulting activity as well as professional news & events, and business opportunities happening in Europe.
It is sent to both members and non-members willing to foster innovation in Europe.

Please be assured that all your data stored in our systems will never be given away/sold/disclosed as EPN Consulting enforces a strict privacy policy.

You receive this newsletter because you have been in touch with EPN Consulting or its Founder & CEO.
The following calls for proposals are close to an end in the next weeks:

[more]
Find out more expiring calls on the
EVENTS
Section of the EPN Consulting website.
All
Horizon2020 2014-2015 calls deadlines are published in our EVENTS Section.
Please
note that some 2014 deadlines have been postponed to 2015
If you would like to be advised on how to prepare and submit project proposals within EU Programmes,
EPN Consulting
is the right consultancy to choose. Visit the
EU Projects Consultancy
for more information.
EPN Consulting Members enjoy discounts on EU projects assistance as well as up to a fantastic 20%-discount on Training Courses packages. Join us!
New Calls recently published
-
14 Oct 2014
-
H2020-ICT-2015
(deadline 14 Apr 2015)

- 15 Oct 2014 - H2020-EUB-2015 EU-Brazil R&D (deadline 21 Apr 2015)

-
22 Oct 2014
- H2020-SPIRE-2015 Sustainable Process Industries (deadline 04 Feb 2015)

-
22 Oct 2014
- H2020-EeB-2015 Energy-efficient Buildings (deadline 04 Feb 2015)

-
22 Oct 2014
- H2020-FoF-2015 Factories of the Future (deadline 04 Feb 2015)
-
22 Oct 2014
- H2020-NMP-2015-two-stage Nanotechnologies,advanced Materials and Production (deadline Stage 1: 26 Mar 2015, deadline Stage 2: 08 Sept 2015)
-
22 Oct 2014
- H2020-NMP-PILOTS-2015 (deadline 26 Mar 2015)

-
22 Oct 2014
- H2020-NMP-CSA-2015 (deadline 26 Mar 2015)
-
22 Oct 2014
- H2020-NMP-ERA-NET-2015 (deadline 26 Mar 2015)

-
22 Oct 2014
- H2020-LEIT-BIO-2015-1 Biotechnology

(deadline Stage 1: 26 Mar 2015, deadline Stage 2: 08 Sept 2015)
If you would like to be regularly informed on EC activities relevant to your areas of interest,
join EPN Consulting
and become one of our valuable members. You will receive exclusive services and first-hand items of information as well as gain immense visibility on the European scenario.
EPN Consulting Members enjoy discounts on EU projects preparation assistance as well as up to a fantastic 20%-discount on Training Courses packages. Join us!
Have you tried the "EPN Consulting for SMEs" New Service yet?

EPN Consulting is working hard to expand its Professionals Network and the quality of services to its members.
That's why on 1st Oct 2013 it was launched the "EPN Consulting for SMEs" service that includes Six Thematic SubNets (TSN) dedicated to SMEs (Small and Medium Enterprises). They regard the following professional areas:

TSN 1) Transport & Logistics
TSN 2) ICT
TSN 3) Environment & Energy
TSN 4) Mechanics
TSN 5) Buildings & Civil Infrastructures
TSN 6) Food & Agriculture
Current Members will be added to their relevant TSN
for FREE and forever
!
New PREMIUM and ULTIMATE Members will be added to their relevant SubNet for FREE.
New BASIC and STARTER Members will be added to their relevant SubNet after paying a small additional fee (respectively £50 or 70EUR and £30 or 40EUR).
Information Services provided within each TSN:
- Funding Opportunities specifically addressed to the chosen TSN (EU funds, banks, etc.) concerning Research & Innovation and Demonstration activities

- Events, fairs, conferences concerning the TSN topics

- Best practices reported in EU projects dealing with the TSN topics

- M&A news, large contracts signed, concerning the TSN market

- Potential synergies with other TSNs


More information on the EPN Consulting Membership is available
here
.
EPN Consulting Newsletter and Events Section - consistent
list of acronyms featuring topics introduced
To create a consistent link between the EPN Consulting Newsletter and the EPN Consulting Events Section as well as to facilitate the newsletter reading by immediately recognising the kind of article topic, we have imported the list of acronyms from the Events section of our website.
ARD - Architecture & Design, BIO - Biology & Chemistry, BIZ - Business & Commercial, CIV - Civil Engineering, ENE - Energy, ENV - Environment, EUP - European Projects and affairs, FIN - Economics & Finance, ICT - ICT & Communications, INN - Research & Innovation, ITS - Intelligent Transport Systems, LEG - Legal Issues, Intellectual Property Rights, PRO - Professional services, Consultancy, Training Courses, TEC - Technology and Mechanics, TRA - Transport & Planning


Some articles can show more than one acronym when news encompasses multiple topics.
ENV - 97% of companies fail to provide data on Key Sustainable Indicators
13 Oct 2014 -
Only 128 of the 4,609 largest companies listed on the world's stock exchanges disclose the most basic information on how they meet their responsibilities to society, according to a new report.
The study by Canadian investment advisory firm "Corporate Knights Capital" says 97% of companies are failing to provide data on the full set of "first-generation" sustainability indicators - employee turnover, energy, greenhouse gas emissions (GHGs), injury rate, pay equity, waste and water.
While the number of companies disclosing individual metrics has risen in recent years, the study says it remains "disconcertingly low" and the improvement is starting to tail off.More than 60% of the world's largest listed companies currently fail to disclose their GHGs, three quarters are not transparent about their water consumption and 88% do not divulge their employee turnover rate
More info available
here
.
PRO - The EPN Consulting CEO is a Guinness World Record Holder!



17 Oct 2014 - The EPN Consulting CEO, Stefano Mainero, attended the "London Brand Accelerator" event. In the morning it was held a large business speed networking (487 people performing 22 rounds in 90 minutes) attempting to win the Guinness World Record. Luckily they made it and won!
A brief video of the event and the GWR award recognition can be watched here.
ITS+LEG+TRA - Self-driving Cars: a spy on every street?
21 Oct 2014 -
Autonomous vehicles, or "self-driving cars", are likely to be seen more widely on roads in 2015.
Already, legislation authorising the use of autonomous vehicles has been introduced in the US states of Nevada, Florida, California and Michigan, with similar legislation being planned for the UK.
To date, these laws have focused on legalising the use of autonomous vehicles and dealing, to an extent, with some of the complex issues relating to liability for accidents. But as with other emerging disruptive technologies, such as drones and wearables, it is essential that issues relating to user privacy and data security are properly addressed prior to the technologies being generally deployed.
There is an overlap here with questions of liability, as insurance companies have clear incentives to collect as much data about user behaviour as possible. The potential for intrusive surveillance of personal activities is particularly jarring, as the car has been an archetypal space of personal privacy and freedom.
More information available here.
ICT - Big Data is the Future of Europe
21 Oct 2014 -
Today's hyper-connected world is producing data at a startling rate and it doesn't look like things will be slowing down any time soon.
Every minute, the world generates 1.7 million billion bytes of data.This is equal to 360,000 DVDs. It works out at over six megabytes of data per person, every day.
Although data analytics are nothing new, this massive amount of data is so diverse and moves with such velocity that traditional data capture and analysis is just not good enough anymore. This relatively new phenomenon is what is commonly referred to as 'big data'.
The data sector is growing by 40 per cent each year, seven times quicker than the overall information and communication market. According to the European commission, businesses that base their decision making process on knowledge generated from data see a five to six per cent increase in productivity.
Looking beyond the business world, other sectors could also benefit from big data. It has the potential to transform a range of public services including transport planning, healthcare and disease control.

BIZ - Has Globalisation made Corruption worse?
24 Oct 2014 -
Leaders today, regardless of whether they work in the public or private sector, face no shortage of challenges.
We are told often, and with great certainty, that the consequences for ignoring any one challenge are dire.
Among the issues to deal with are wobbling economies, growing terrorism, spreading pandemics, a warming planet and online attacks against confidential information. We can't possibly devote equal attention to all of these, but we can figure out how they are connected. Understanding how and why problems are related helps us devise solutions that will have the greatest impact.
One place to start is to take a closer look at corruption...
BIZ+PRO - The 2nd languages of every part of the World
31 Oct 2014 -
It was released this eye-opening info-graphic that shows the second language of every region across the globe.
Some are rather predictable, like Canada's knowledge of French.
But others are very telling about the histories of certain regions and how our global story has played out over hundreds of years.
Take a look at what the website compiled here

.
The EPN Consulting Sponsorship Scheme
can help you expand Your Business
:
Apply Now before it's too late...
!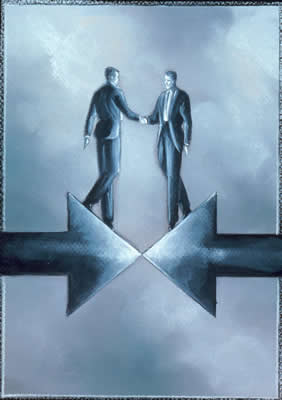 Increasing the visibility of businesses is vital to companies willing to see their turnover grow. It is now possible to implement this ambitious plan by applying to the EPN Consulting Sponsorship Scheme.
There are four Sponsorship packages (Bronze, Silver, Gold and Platinum) that include the publication of your corporate logo on this monthly Newsletter.
By choosing a richer package you can also publish one or more editorials on the newsletter as well as advertise events/workshops you will organise also on the EPN Consulting website (News and/or Events Sections).
With the Platinum package your visibility will be further increased with more features available including the publication of news about your activities on the EPN Consulting CEO Twitter and LinkedIn accounts.
You can choose to subscribe to this service for 6 or 12 months (renewals will be properly rewarded!) and pay either in British Pounds or in Euros. Don't miss this opportunity: get prepared to boost your 2015 business with an effective communication strategy: EPN Consulting is happy to advise on the best package for you.
EPN Consulting Members enjoy discounts that grow proportionally with their membership package.
More details of the EPN Consulting Sponsorship Scheme are available here.
Next Professional Events happening in Europe
Find out many more 2014-2015 events on the
EPN Consulting
Events Section
.
(
More events could be added to the list during the current month
)
There are
Fantastic Business Opportunities
for you
:
if you buy one of the
Sponsorship Packages
you could sponsor one or more events or even
have your logo on the top page of the Events Section (
Platinum, Gold, Silver, Bronze packages available).
Please
drop us an email
if interested and we will provide you with all information.
EPN Consulting Members enjoy up to 20% discount on sponsoring packages. Join us!
The Website of the Month: The New EU Commissioners
In relation to the newly elected EU Commission that entered the office on 1st Nov 2014, this month we have chosen the EU website that presents all new EU Commissioners in detail.
The New EU Commission will be in charge until 2019 and has got the crucial goal of pushing the EU out of the tunnel of economic crisis.
The EPN Consulting's Core Values

INDEPENDENT
to provide you with industry-unbiased solutions
EXPERIENCED
to quickly understand your problems and design bespoke solutions
FLEXIBLE
to meet all your requirements
TRUSTWORTHY
to allow you carry out your day-to-day business with peace of mind
CLIENT-ORIENTED
to exceed your expectations
INNOVATION-DRIVEN
to provide you with brand-new solutions
Do you know that EPN Consulting Members with ULTIMATE package could receive an additional newsletter entirely tailored on their needs?
Choose or Update to
the
EPN Consulting ULTIMATE package to receive bespoke information!
Please
contact us
for any question about becoming an EPN Consulting Member, proposing business offers, informing us on your business specialties, et cetera.