EPN Consulting is
The
European Professionals Network.
The


Read the EPN Consulting Paper, Professional News for Professional People!

In our digital paper you can find a selection of news concerning politics, economy, technology, education and more.

The
EPN Consulting Paper
is published twice a day (at 7 a.m. and 7 p.m. UK time) every day and it is completely FREE.

You can read it here and sign up to receive the paper automatically in your mailbox for your own convenience.

Our Sponsors


Would you like to sponsor this Newsletter and increase your visibility among Decision Makers?

Get in touch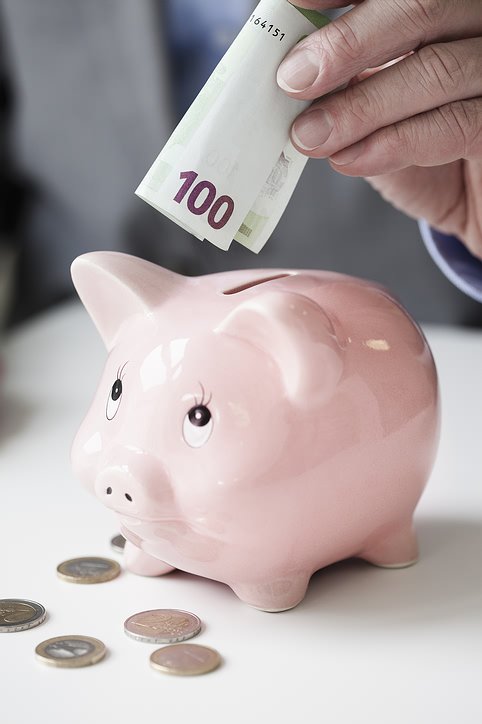 Save Money when joining


EPN Consulting !

For those who would like to join EPN Consulting, please mention the "EPNNL14" code when applying and you will receive an immediate


20% discount

on your enrolment fee!



This offer is dedicated to
new members only.

- INDEPENDENT
- EXPERIENCED
- FLEXIBLE
- TRUSTWORTHY
- CLIENT-ORIENTED
- INNOVATION-DRIVEN
EPN Consulting is member of:
ITS UK
How could you describe


to your colleagues and peers?


EPN Consulting is an energetic business offering Consultancy in several areas, an Innovative Network of Professionals and a vibrant Business Hub to clients throughout the UK and Europe.


The company is based in

London Victoria

and its team boasts many years of experience in the Business Management and Consultancy sector.

The idea of providing a European Professionals Network along with Consultancy is quite Unique and this makes
EPN Consulting perfect for Your Business.
Be Connected.
Be Contacted.
Join EPN Consulting
Are you based in London ?
If you are based in London and would like to know how
EPN Consulting
could bring benefits to your professional work,
and it will be our pleasure to meet you either in our office or at your premises for an informal chat.
Dear Subscriber,
Welcome to the September 2014 issue of the
EPN Consulting Newsletter
received every month by
over 2,300 selected professionals in Europe
.
First of all,
Happy New (Business) Year!
After summer holidays many of us recognise the actual new year starts on 01 Sept (rather than on 01 Jan) with new plans, new personal and professional goals, new school terms, new academic year and new exams, etc.
We are happy to remind you of the
EUROPEAN MOBILITY WEEK 2014
starting as usual on 16 Sept 2014 and ongoing until 22 Sept 2014.
This year's theme is "Our Streets, Our Choice".
EPN Consulting is firmly convinced of the effectiveness of this event designed to raise awareness on green mobility and on how this could be obtained (i.e. disseminating information to change habits). That's why the EMW logo is on our website homepage all year long.


In this editorial we would like to inform you on a couple on EC consultations currently open.
"Science 2.0" describes the on-going evolution in the modus operandi of doing research and organising science. These changes in the dynamics of science and research are enabled by digital technologies and driven by the globalisation of the scientific community, as well as the need to address the Grand Challenges of our times. They have an impact on the entire research cycle, from the inception of research to its publication, as well as on the way in which this cycle is organised.
The goal of the consultation is to better understand the full societal potential of 'Science 2.0' as well as the desirability of any possible policy action.
The European Union (EU) and the US are currently negotiating a trade agreement whose aim is to boost both economies by making it easier to sell products and services across the Atlantic - especially for small and medium sized enterprises, while keeping - of course - our high level of protection of consumers, the environment etc.
For your business, this could mean eliminating the customs duties that your customers - or potential customers - in the US have to pay on the products you export.

It will be available until 15 Dec 2014.
Finally, because doing business is important but doing it properly is crucial, we suggest you should read the Global Competitiveness Report 2014-2015 recently published by the World Economic Forum.
By reading it, you will find that the
10 most competitive economies in Europe
are:
Switzerland, Finland, Germany, Netherlands, UK, Sweden, Norway, Denmark, Belgium and Luxembourg.
The full report is available as PDF
here
.
EPN Consulting as a Consultancy

Contact EPN Consulting
for more information: you may want to book our professional assistance to convert your project idea into a real & funded work.
Alternatively, if you need
pure consultancy
,
EPN Consulting
will carry out feasibility and viability studies that will include some intelligence on EU projects that have been already funded to catch ideas and adapt them to the Client's needs. This will ensure the design of cutting-edge solutions that avoid re-inventing the wheel with a much appreciated consequence of saving time and money.


EPN Consulting
provides assistance to public and private organisations as well as Universities and Research Centres.
Special attention on
cities
that would like to become "Smart" and be assisted during this challenging and exciting process as well as on
SMEs
that could enjoy a growth by using the great number of European funding available.

EPN Consulting
is also an ideal partner for your project consortium as we have got a lot of experience in dealing with European projects.
Contact us
to know more about how we can help you.
If some of you are already involved in European projects and would like to publicise your progress,
contact us
and you will be impressed by the range of opportunities that are waiting for you.
For instance, you could apply to the new
EPN Consulting Sponsorship Scheme
that has been carefully designed to help acquire/increase professional visibility in Europe and boost your business.
Contact us
to know which benefits you will generate by applying to this scheme.
EPN Consulting as a Network of Professionals
The EPN Consulting is not only a consulting firm but also a vibrant Network of Professionals that generates a lot of excellent know-how. If you are not a member yet, don't wait any longer and join us: a number of exclusive services are waiting for you.
The EPN Consulting membership fees in GBP will be kept unchanged until 31 Dec 2014 whilst those in EUR may be revised quarterly.
The EU Accession Countries will enjoy a fantastic 50%-discount on membership fees !
Have you missed some of the previous issues of the
EPN Consulting Newsletter
? You can find all of them online
here
.
Finally, if you are already an EPN Consulting Member, please remember our
Member-Get-Member
campaign: if you introduce a new member both of you will receive a discount on your
membership fees
!
As this newsletter is also published on LinkedIn and Twitter, our Members gain immense visibility within and beyond Europe!
We wish you a profitable September!


This EPN Consulting Newsletter is delivered to your mailbox to inform you about the EPN Consulting activity as well as professional news & events, and business opportunities happening in Europe.
It is sent to both members and non-members willing to foster innovation in Europe.

Please be assured that all your data stored in our systems will never be given away/sold/disclosed as EPN Consulting enforces a strict privacy policy.

You receive this newsletter because you have been in touch with EPN Consulting or its Founder & CEO.
New Calls recently published
-
02 Sept 2014
-
H2020-MSCA-ITN-2015
- Marie Sklodowska-Curie Innovative Training Networks (ITN)(deadline 13 Jan 2015)
If you would like to be regularly informed on EC activities relevant to your areas of interest,
join EPN Consulting
and become one of our valuable members. You will receive exclusive services and first-hand items of information as well as gain immense visibility on the European scenario.
EPN Consulting Members enjoy discounts on EU projects preparation assistance as well as up to a fantastic 20%-discount on Training Courses packages. Join us!
Have you tried the "EPN Consulting for SMEs" New Service yet?

EPN Consulting is working hard to expand its Professionals Network and the quality of services to its members.
That's why on 1st Oct 2013 it was launched the "EPN Consulting for SMEs" service that includes Six Thematic SubNets (TSN) dedicated to SMEs (Small and Medium Enterprises). They regard the following professional areas:

TSN 1) Transport & Logistics
TSN 2) ICT
TSN 3) Environment & Energy
TSN 4) Mechanics
TSN 5) Buildings & Civil Infrastructures
TSN 6) Food & Agriculture
Current Members will be added to their relevant TSN
for FREE and forever
!
New PREMIUM and ULTIMATE Members will be added to their relevant SubNet for FREE.
New BASIC and STARTER Members will be added to their relevant SubNet after paying a small additional fee (respectively £50 or 70EUR and £30 or 40EUR).
Information Services provided within each TSN:
- Funding Opportunities specifically addressed to the chosen TSN (EU funds, banks, etc.) concerning Research & Innovation and Demonstration activities

- Events, fairs, conferences concerning the TSN topics

- Best practices reported in EU projects dealing with the TSN topics

- M&A news, large contracts signed, concerning the TSN market

- Potential synergies with other TSNs


More information on the EPN Consulting Membership is available
here
.
EPN Consulting Newsletter and Events Section - consistent
list of acronyms featuring topics introduced
To create a consistent link between the EPN Consulting Newsletter and the EPN Consulting Events Section as well as to facilitate the newsletter reading by immediately recognising the kind of article topic, we have imported the list of acronyms from the Events section of our website.
ARD - Architecture & Design, BIO - Biology & Chemistry, BIZ - Business & Commercial, CIV - Civil Engineering, ENE - Energy, ENV - Environment, EUP - European Projects and affairs, FIN - Economics & Finance, ICT - ICT & Communications, INN - Research & Innovation, ITS - Intelligent Transport Systems, LEG - Legal Issues, Intellectual Property Rights, PRO - Professional services, Consultancy, Training Courses, TEC - Technology and Mechanics, TRA - Transport & Planning


Some articles can show more than one acronym when news encompasses multiple topics.
TRA - Sainsbury's launched London Lorry designed for Cycle Safety
01 Aug 2014 -
One of the UK's most recognisable supermarket chains Sainsbury's recently launched a lorry designed specifically for the safety of cyclists and pedestrians.
The vehicle, a Mercedes-Benz Antos 1824L - which was unveiled by Mayor of London Boris Johnson at City Hall - features 360 degree monitors, extra side lighting for road users at night and low side guards for cyclist safety. It was designed in collaboration with Solomon and Mercedes.
Retail & Operations Director Roger Burnley said: "This is an important step in our work to make London's roads safer. We've put an enormous amount of thought and research into creating a truck that we hope will be the safest on the road - for all road users".
The truck has been fitted with an array of safety features including:
New video technology in the cab giving 360 degree vision of the surrounding road
New proximity sensors down the sides of the lorry that beep to alert the driver to other road users
Side guard extensions and reflective infills to help stop cyclists from falling under the vehicle
More downlights along the sides that glow at night, giving the driver more visibility of road users in the dark
A warning sticker to alert road users that they are in the driver's blind spot
A tail lift operation warning - so that there will be an audible sound when the tail lift is being lowered - that's for anyone behind the vehicle
Further driver training on higher safety standards in the truck
More info available
here
.
ENV+EUP - EU Project helps monitor the Environment around You
07 Aug 2014 -
If
you want to track how much ozone, black carbon and other pollutants you are exposed to when out cycling or walking, this is now possible with an app -
AirProbe
- combined with a small sensor box.
Partners from Belgium, Germany, Italy and the UK have developed this system to increase people's awareness of their environment. More than 300 people in Antwerp, Kassel, Turin and London participated in the first tests. A similar app related to noise pollution -
WideNoise
- has already been used by more than 10,000 people and was at the centre of a study around Heathrow airport. Data collected is available to all, citizens, authorities and scientists so that they get a better picture of our environment.
"The EVERYAWARE project really aimed to empower people, to give them easy but accurate tools to measure air quality and noise. And then we analysed their use of the system as well as the data they had collected", explained project coordinator Vittorio Loreto, a research leader at ISI Foundation in Turin and a physics professor at Sapienza University of Rome.
Five partners joined their expertise, from social sciences to computer and environmental sciences. €2 million of EU funding was invested in the project to create the tools and organise various case studies.
LEG+TRA - Driverless Cars to hit the UK Roads in 2015
30 July 2014 - The Business Secretary Vince Cable announced 2 new measures that give the green light for driverless cars to take to UK roads from January 2015.

UK cities can now bid for a share of a £10 million (about 12.5 million EUR) competition to host a driverless cars trial. The government is calling on cities to join together with businesses and research organisations to put forward proposals to become a test location.

Up to 3 cities will be selected to host the trials from next year (2015) - and each project is expected to last between 18 and 36 months and start in January 2015.

Ministers have also launched a review to look at current road regulations to establish how the UK can remain at the forefront of driverless car technology and ensure there is an appropriate regime for testing driverless cars in the UK.

Two areas of driverless technology will be covered in the review: cars with a qualified driver who can take over control of the driverless car and fully autonomous vehicles where there is no driver.

More information available here.
ICT+INN - Robots use Wi-Fi to "see" through the walls
07 Aug 2014 -
Robots created by a team working at the University of California, Santa Barbara are able to look through solid walls using just Wi-Fi signals. With potential applications in search and rescue, surveillance, detection and archeology, these robots have the capability to identify the position and outline of unseen objects within a scanned structure, and then categorize their composition as metal, timber, or flesh.
Working in pairs, the robots traverse the perimeter of an object or structure and alternately transmit and receive Wi-Fi radio signals between each other through the object being scanned. Exploiting the differences in transmitted and received Wi-Fi signal strengths to show the presence of hidden objects, the system uses a wave-propagation model with a target resolution of around 2 cm.
By measuring the received field strengths of these wireless transmissions, the robots are able to produce an accurate map of the structure detailing where solid objects and spaces are located.

ICT+INN - Gartner's 2014 Hype Cycle for Emerging Technologies Maps
11 Aug 2014 -
The journey to digital business is the key theme of Gartner, Inc.'s "Hype Cycle for Emerging Technologies, 2014." As the Gartner Hype Cycle celebrates its 20th year, Gartner said that as enterprises set out on the journey to becoming digital businesses, identifying and employing the right technologies at the right time will be critical.
Gartner's 2014 Hype Cycle Special Report provides strategists and planners with an assessment of the maturity, business benefit and future direction of more than 2,000 technologies, grouped into 119 areas. New Hype Cycles this year include Digital Workplace, Connected Homes, Enterprise Mobile Security, 3D Printing and Smart Machines.
"
Enterprises should use this Hype Cycle to identify which technologies are emerging and use the concept of digital business transformation to identify which business trends may result
",
said Jackie Fenn, vice president and Gartner fellow.

"The central theme for this year's Emerging Technologies Hype Cycle is Digital Business. As enterprises embark on the journey to becoming digital businesses, they will leverage technologies that today are considered to be "emerging", said Hung LeHong, vice president and Gartner fellow.
"Understanding where your enterprise is on this journey and where you need to go will not only determine the amount of change expected for your enterprise, but also map out which combination of technologies support your progression".

INN - EU-funded Researchers create World-first Graphene-rubber sensors
20 Aug 2014 -
European researchers have discovered a method of creating wearable sensors by adding graphene to shop-bought rubber bands. Graphene makes the rubber electrically conductive, opening up a host of possibilities. The sensors could be used in medicine (to monitor blood pressure/glucose, respiration), in the automotive industry (sensitive airbags), in robotics, etc.
The EPN Consulting Sponsorship Scheme
can help you expand Your Business
:
Apply Now before it's too late...
!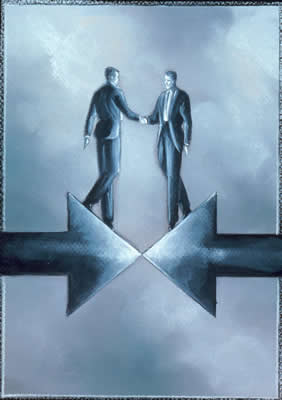 Increasing the visibility of businesses is vital to companies willing to see their turnover grow. It is now possible to implement this ambitious plan by applying to the EPN Consulting Sponsorship Scheme.
There are four Sponsorship packages (Bronze, Silver, Gold and Platinum) that include the publication of your corporate logo on this monthly Newsletter.
By choosing a richer package you can also publish one or more editorials on the newsletter as well as advertise events/workshops you will organise also on the EPN Consulting website (News and/or Events Sections).
With the Platinum package your visibility will be further increased with more features available including the publication of news about your activities on the EPN Consulting CEO Twitter and LinkedIn accounts.
You can choose to subscribe to this service for 6 or 12 months (renewals will be properly rewarded!) and pay either in British Pounds or in Euros. Don't miss this opportunity: get prepared to boost your 2014 business with an effective communication strategy: EPN Consulting is happy to advise on the best package for you.
EPN Consulting Members enjoy discounts that grow proportionally with their membership package.
More details of the EPN Consulting Sponsorship Scheme are available here.
Next Professional Events happening in Europe
- 01-05 Sept 2014 - Muenich (DE) - ICT- DEXA 2014
[...]
Find out many more 2014 events on the
EPN Consulting
Events Section
.
(
More events could be added to the list during the current month
)
There are
Fantastic Business Opportunities
for you
:
if you buy one of the
Sponsorship Packages
you could sponsor one or more events or even
have your logo on the top page of the Events Section (
Platinum, Gold, Silver, Bronze packages available).
Please
drop us an email
if interested and we will provide you with all information.
EPN Consulting Members enjoy up to 20% discount on sponsoring packages. Join us!
The Website of the Month: NATO / OTAN
Following the NATO Summit being held in Wales (UK) in these hours and to remind ourselves what this organisation is like, this month we have chosen the NATO portal.
The North Atlantic Treaty Organization
(
NATO) / Organisation du traité de l'Atlantique Nord (OTAN) was signed on 4th Apr 1949.
The NATO's essential purpose is to safeguard the freedom and security of its members through political and military means.

POLITICAL - NATO promotes democratic values and encourages consultation and cooperation on defence and security issues to build trust and, in the long run, prevent conflict.

MILITARY - NATO is committed to the peaceful resolution of disputes. If diplomatic efforts fail, it has the military capacity needed to undertake crisis-management operations. These are carried out under Article 5 of the Washington Treaty - NATO's founding treaty - or under a UN mandate, alone or in cooperation with other countries and international organizations.

The NATO member countries are listed
here
.
The EPN Consulting's Core Values

INDEPENDENT
to provide you with industry-unbiased solutions
EXPERIENCED
to quickly understand your problems and design bespoke solutions
FLEXIBLE
to meet all your requirements
TRUSTWORTHY
to allow you carry out your day-to-day business with peace of mind
CLIENT-ORIENTED
to exceed your expectations
INNOVATION-DRIVEN
to provide you with brand-new solutions
Do you know that EPN Consulting Members with ULTIMATE package could receive an additional newsletter entirely tailored on their needs?
Choose or Update to
the
EPN Consulting ULTIMATE package to receive bespoke information!
Please
contact us
for any question about becoming an EPN Consulting Member, proposing business offers, informing us on your business specialties, et cetera.