EPN Consulting is
The
European Professionals Network.
The


Read the EPN Consulting Paper, Professional News for Professional People!

In our digital paper you can find a selection of news concerning politics, economy, technology, education and more.

The
EPN Consulting Paper
is published twice a day (at 7 a.m. and 7 p.m. UK time) every day and it is completely FREE.

You can read it here and sign up to receive the paper automatically in your mailbox for your own convenience.

Our Sponsors


Would you like to sponsor this Newsletter and increase your visibility among Decision Makers?

Get in touch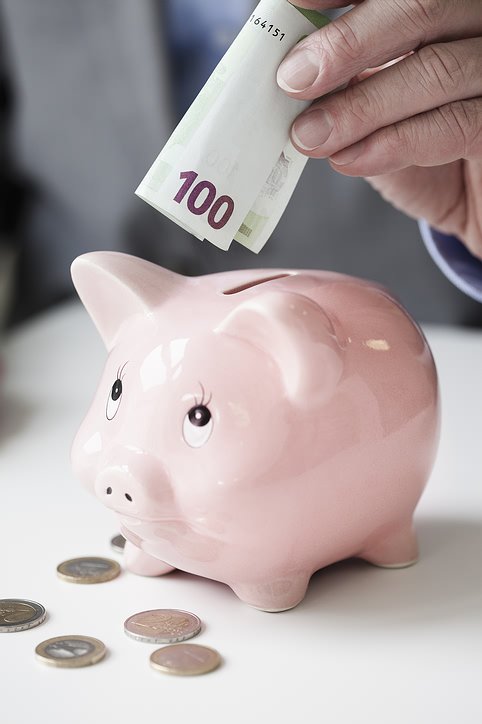 Save Money when joining


EPN Consulting !

For those who would like to join EPN Consulting, please mention the "EPNNL14" code when applying and you will receive an immediate


20% discount

on your enrolment fee!



This offer is dedicated to
new members only.

- INDEPENDENT
- EXPERIENCED
- FLEXIBLE
- TRUSTWORTHY
- CLIENT-ORIENTED
- INNOVATION-DRIVEN
EPN Consulting is member of:
ITS UK
How could you describe


to your colleagues and peers?


EPN Consulting is an energetic business offering Consultancy in several areas, an Innovative Network of Professionals and a vibrant Business Hub to clients throughout the UK and Europe.


The company is based in

London Victoria

and its team boasts many years of experience in the Business Management and Consultancy sector.

The idea of providing a European Professionals Network along with Consultancy is quite Unique and this makes
EPN Consulting perfect for Your Business.
Be Connected.
Be Contacted.
Join EPN Consulting
Are you based in London ?
If you are based in London and would like to know how
EPN Consulting
could bring benefits to your professional work,
and it will be our pleasure to meet you either in our office or at your premises for an informal chat.
Dear Subscriber,
Welcome to the August 2014 issue of the
EPN Consulting Newsletter
received every month by
over 2,300 selected professionals in Europe
.
Horizon 2020 is active also in these summer months. In July 2014 a set of new calls were published with deadlines between Autumn 2014 and June 2015. You can find details in this newsletter.
In July 2014 the results of the evaluation process regarding the SME Instrument - phase 1 - 1st cut-off date were published. You can find more details below.
On 28 August 2014 a number of calls published last winter are going to expire. If you are working on some of them, do remember there are only 3 weeks left for submission.
Last but not least, in June 2014 the long expected LIFE+ 2014 programme was published with a variety of deadlines ranging from Sept 2014 to end of Oct 2014. Have a look if interested:
http://ec.europa.eu/environment/life/funding/life2014/
There is a consultation on "The Urban dimension of EU policies - key features of an EU Urban Agenda" open until 26 Sept 2014. If you would like to express your opinion, you can find it here:
http://ec.europa.eu/regional_policy/consultation/urb_agenda/index_en.cfm

EPN Consulting as a Consultancy

Contact EPN Consulting
for more information: you may want to book our professional assistance to convert your project idea into a real & funded work.
Alternatively, if you need
pure consultancy
,
EPN Consulting
will carry out feasibility and viability studies that will include some intelligence on EU projects that have been already funded to catch ideas and adapt them to the Client's needs. This will ensure the design of cutting-edge solutions that avoid re-inventing the wheel with a much appreciated consequence of saving time and money.


EPN Consulting
provides assistance to public and private organisations as well as Universities and Research Centres.
Special attention on
cities
that would like to become "Smart" and be assisted during this challenging and exciting process as well as on
SMEs
that could enjoy a growth by using the great number of European funding available.

EPN Consulting
is also an ideal partner for your project consortium as we have got a lot of experience in dealing with European projects.
Contact us
to know more about how we can help you.
If some of you are already involved in European projects and would like to publicise your progress,
contact us
and you will be impressed by the range of opportunities that are waiting for you.
For instance, you could apply to the new
EPN Consulting Sponsorship Scheme
that has been carefully designed to help acquire/increase professional visibility in Europe and boost your business.
Contact us
to know which benefits you will generate by applying to this scheme.
EPN Consulting as a Network of Professionals
The EPN Consulting is not only a consulting firm but also a vibrant Network of Professionals that generates a lot of excellent know-how. If you are not a member yet, don't wait any longer and join us: a number of exclusive services are waiting for you.
The EPN Consulting membership fees in GBP will be kept
unchanged until 31 Dec 2014
whilst those in EUR may be revised quarterly.


Please note that after many quarters without variations, due to the persisting strong Pound against the Euro, we have to slightly increase the membership fees in EUR as of 1st July 2014.

Be assured that once the EUR/GBP exchange ratio becomes more favourable to the Euro, we will promptly reduce the fees in Euro.
The
EU Accession Countries will enjoy a fantastic 50%-discount
on membership fees !
Have you missed some of the previous issues of the
EPN Consulting Newsletter
? You can find all of them online
here
.
Finally, if you are already an EPN Consulting Member, please remember our
Member-Get-Member
campaign: if you introduce a new member both of you will receive a discount on your
membership fees
!
As this newsletter is also published on LinkedIn and Twitter, our Members gain immense visibility within and beyond Europe!
We wish you a relaxing August!


This EPN Consulting Newsletter is delivered to your mailbox to inform you about the EPN Consulting activity as well as professional news & events, and business opportunities happening in Europe.
It is sent to both members and non-members willing to foster innovation in Europe.
Please be assured that all your data stored in our systems will never be given away/sold/disclosed.
EPN Consulting enforces a strict privacy policy and it is registered to the UK's
ICO (Information Commissioner's Office)
.
You receive this newsletter because you have been in touch with EPN Consulting or its Founder & CEO.
New Calls recently published
-
09 July 2014
-
ECSEL-2014-1
(deadline 17 Sept 2014)
-

09 July 2014 - H2020-BBI-PPP-2014-1 (deadline 15 Oct 2014)
-
09 July 2014
- H2020-JTI-FCH-2014-1 (deadline 06 Nov 2014)

-
23 July 2014
- NFRP-2014-2015-2 (deadline 20 Nov 2014)

-
25 July 2014
- H2020-ISIB-2015-2 (deadline 03 Feb 2015; 2nd stage: 11 June 2015)

-
25 July 2014
- H2020-SFS-2015-1 (deadline 11 June 2015)
-
25 July 2014
- H2020-SFS-2015-2 (deadline 03 Feb 2015; 2nd stage: 11 June 2015)


-

25 July 2014 - H2020-INNOSUP-2015-3 (deadline 29 Apr 2015)

-
25 July 2014
- H2020-BG-2015-1 (deadline 11 June 2015)
-
25 July 2014
- H2020-BG-2015-2 (deadline 03 Feb 2015, 2nd stage: 11 June 2015)

-
30 July 2014
- H2020-HCO-2015 (deadline 24 Feb 2015)
-
30 July 2014
- H2020-PHC-2015-two-stage (deadline 14 Oct 2014; 2nd stage: 21 Apr 2015)

-
30 July 2014
- H2020-PHC-2015-single-stage_RTD (deadline 24 Feb 2015)
If you would like to be regularly informed on EC activities relevant to your areas of interest,
join EPN Consulting
and become one of our valuable members. You will receive exclusive services and first-hand items of information as well as gain immense visibility on the European scenario.
EPN Consulting Members enjoy discounts on EU projects preparation assistance as well as up to a fantastic 20%-discount on Training Courses packages. Join us!
Have you tried the "EPN Consulting for SMEs" New Service yet?

EPN Consulting is working hard to expand its Professionals Network and the quality of services to its members.
That's why on 1st Oct 2013 it was launched the "EPN Consulting for SMEs" service that includes Six Thematic SubNets (TSN) dedicated to SMEs (Small and Medium Enterprises). They regard the following professional areas:

TSN 1) Transport & Logistics
TSN 2) ICT
TSN 3) Environment & Energy
TSN 4) Mechanics
TSN 5) Buildings & Civil Infrastructures
TSN 6) Food & Agriculture
Current Members will be added to their relevant TSN
for FREE and forever
!
New PREMIUM and ULTIMATE Members will be added to their relevant SubNet for FREE.
New BASIC and STARTER Members will be added to their relevant SubNet after paying a small additional fee (respectively £50 or 70EUR and £30 or 40EUR).
Information Services provided within each TSN:
- Funding Opportunities specifically addressed to the chosen TSN (EU funds, banks, etc.) concerning Research & Innovation and Demonstration activities

- Events, fairs, conferences concerning the TSN topics

- Best practices reported in EU projects dealing with the TSN topics

- M&A news, large contracts signed, concerning the TSN market

- Potential synergies with other TSNs


More information on the EPN Consulting Membership is available
here
.
EPN Consulting Newsletter and Events Section - consistent
list of acronyms featuring topics introduced
To create a consistent link between the EPN Consulting Newsletter and the EPN Consulting Events Section as well as to facilitate the newsletter reading by immediately recognising the kind of article topic, we have imported the list of acronyms from the Events section of our website.
ARD - Architecture & Design, BIO - Biology & Chemistry, BIZ - Business & Commercial, CIV - Civil Engineering, ENE - Energy, ENV - Environment, EUP - European Projects and affairs, FIN - Economics & Finance, ICT - ICT & Communications, INN - Research & Innovation, ITS - Intelligent Transport Systems, LEG - Legal Issues, Intellectual Property Rights, PRO - Professional services, Consultancy, Training Courses, TEC - Technology and Mechanics, TRA - Transport & Planning


Some articles can show more than one acronym when news encompasses multiple topics.
EPN Consulting CEO gave a speech and chaired a session during the EC TIPS Project Workshop in Rome
During the workshop Stefano gave a speech on "The Need for an Exploitation Strategy in the Horizon 2020 Framework" within the 1st Session "From Research to Innovation" chaired by Mr Antonio D'Amico (Sophia RI association)
Stefano then chaired the 2nd Session "Success Stories" involving descriptions of clever solutions developed in some EU Transport projects .
More info on the TIPS Project is available
here
.
ENV+TEC+TRA - Electric Vehicles to measure pollution risks in Leicester (UK)
03 July 2014 -
The S
cientists from the University of Leicester will be taking to the streets from 04 July 2014 in Electric Vehicles (EVs) fitted with specialised air monitoring sensors, to measure the extent of air pollution in city environments.
The Air Quality Group at the University of Leicester has collaborated with Cenex, the UK's First Centre of Excellence for Low Carbon and Fuel Cell technologies, which specialise in bringing new low and zero emission vehicle technologies to the UK roads.
As part of the project, the University of Leicester has designed and installed special sensors into EVs that can measure pollutant concentrations around the city. The information from these sensors will provide insight into the quality of the air we inhale in polluted urban areas.
EUP - Mr Juncker presented his programme
15 July 2014 - "You are the first Parliament to elect the Commission President", said Jean-Claude Juncker, presenting his programme in a final debate with Parliament's political group leaders before its vote on his election on Tuesday. MEPs applauded many of Mr Juncker's aims and reassurances.
Mr Juncker set out his reform agenda, his aim for a social market economy, including a
€300 billion investment package
to boost
growth
,
employment
and
competitiveness
, his views on making the EU Commission/ECB/IMF Troika more democratic, the margin for flexibility in the Stability and Growth Pact and his ideas for a European energy union.
TRA - Helsinki wants to do away with Car ownership
15 July 2014 -
There was a time, a bit more than a century ago, when having a car of your very own put you ahead of the curve technologically and earned you the envy of your peers. Soon enough, it may be just the opposite: The future-forward will be measured by your ability to live without needing a car.
Finland's capital city, Helsinki, has set a goal of having zero individually owned cars by 2025, according to a thesis project written by transportation engineer Sonja Heikkilä and commissioned by the Helsinki City Planning Department.
According to the plan, Helsinki would have a city-wide mobile application that would guide users from their starting point to the final destination through bikes, trains and ride-sharing, depending on location and weather. The concept is dubbed "Mobility as a Service" or MaaS.
EUP+FIN - EU Parliament gives go-ahead for Lithuania to join the Euro
16 July 2014 - Lithuania should join the Euro on 01 Jan 2015, recommends the European Parliament in a resolution voted on Wednesday. This vote is in line with a European Commission recommendation and political backing from EU heads of state or government at the June EU Council summit. The Parliament's recommendation was passed by 545 votes to 116, with 34 abstentions.
Lithuania is to become the 19th member of the Eurozone, after Latvia (2014), Estonia (2011), Slovakia (2009), Cyprus and Malta (2008), Slovenia (2007), Greece (2001), and Belgium, Germany, France, Ireland, Spain, Italy, Luxembourg, the Netherlands, Austria, Portugal and Finland (1999)
EUP - Horizon 2020 - SME Instrument statistics for the 1st cut-off date of phase 1 released
24 July 2014 -
The evaluation of proposals submitted before the first cut-off date for Phase 1 (18 June 2014) is over.
155 projects from 21 countries have been pre-selected for funding. They will receive €50,000 to finance a feasibility study and up to 3 days of mentoring.
Out of the 2,666 proposals submitted, 2,602 were eligible and 317 got a score above the threshold. 49% of these are pre-selected for funding.
Spain had the most projects selected (39) followed by the United Kingdom (26), Italy (20), Germany (11), Ireland (10) and France (9).
Ireland had the greatest success rate (20%) followed by Austria (14,81% - 4 projects pre-selected), the United Kingdom (11,21%), Israel (10,26% - 4 projects selected) and (Spain (9,29%).
The SMEs pre-selected for funding will be informed by mail in August 2014.
The next cut-off date for Phase 1 is on 24 Sept 2014 and for Phase 2 is 09 Oct 2014.
EUP+ITS+TRA - EU develops New Driverless Car Parking System
31 July 2014 -
Researchers from Germany, Italy, the UK and Switzerland are working on this, and successful tests took place at Stuttgart airport earlier this year. €5.6 million of EU funding is invested in the system which will be available in the coming years.
In the future, more and more people will drive electric cars and will switch from one mode of transport to another - creating the need for more and varied parking options at transport hubs.
To prepare for this mobility shift, the V-Charge Consortium i
s working on a fully automated parking and charging system for electric cars at public car parks.
Drivers will be able to leave their car in front of the car park and use a smartphone app to trigger the parking process. The vehicle will connect with the car park's server and drive itself to the designated space. While in the garage, the car can also be programmed to go to a charging station. Upon returning, the driver uses the same app to summon the car - fully charged and ready to go.
Since GPS satellite signals don't always work inside garages, the scientists have developed a camera-based system based on their expertise in robotics and environment sensing. Safety is at the centre of the project: the car is designed to avoid unexpected obstacles.
The EPN Consulting Sponsorship Scheme
can help you expand Your Business
:
Apply Now before it's too late...
!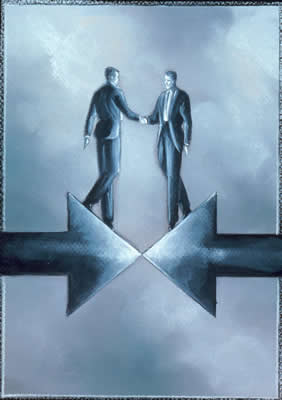 Increasing the visibility of businesses is vital to companies willing to see their turnover grow. It is now possible to implement this ambitious plan by applying to the EPN Consulting Sponsorship Scheme.
There are four Sponsorship packages (Bronze, Silver, Gold and Platinum) that include the publication of your corporate logo on this monthly Newsletter.
By choosing a richer package you can also publish one or more editorials on the newsletter as well as advertise events/workshops you will organise also on the EPN Consulting website (News and/or Events Sections).
With the Platinum package your visibility will be further increased with more features available including the publication of news about your activities on the EPN Consulting CEO Twitter and LinkedIn accounts.
You can choose to subscribe to this service for 6 or 12 months (renewals will be properly rewarded!) and pay either in British Pounds or in Euros. Don't miss this opportunity: get prepared to boost your 2014 business with an effective communication strategy: EPN Consulting is happy to advise on the best package for you.
EPN Consulting Members enjoy discounts that grow proportionally with their membership package.
More details of the EPN Consulting Sponsorship Scheme are available here.
Next Professional Events happening in Europe
Find out many more 2014 events on the
EPN Consulting
Events Section
.
(
More events could be added to the list during the current month
)
There are
Fantastic Business Opportunities
for you
:
if you buy one of the
Sponsorship Packages
you could sponsor one or more events or even
have your logo on the top page of the Events Section (
Platinum, Gold, Silver, Bronze packages available).
Please
drop us an email
if interested and we will provide you with all information.
EPN Consulting Members enjoy up to 20% discount on sponsoring packages. Join us!
The Website of the Month: The EUROZONE Portal

Following the news that Lithuania is going to adopt the Euro currency next year, this month we have chosen the
EUROZONE portal, the official getaway to the Euro area.
All EU member states have committed to joining the Euro, except for Denmark and the United Kingdom that have opt-out clauses exempting them from participation unless they choose to participate.

Euro adoption depends upon member states meeting specific "convergence criteria" designed to ensure that their economies are ready to join the euro area.

The Commission and the European Central Bank (ECB) analyse the level of convergence of member states outside the euro area in convergence reports. These are published every two years or upon the request of a member state that believes it is ready to join the euro area. The euro area countries then examine these reports and make a recommendation to the Council on decisions relating to euro adoption.

Taking into account this recommendation, the full Council of all EU member states adopts a formal decision on the adoption of the euro by any member state fulfilling the convergence criteria.

The Council then consults the ECB and adopts the decision on the conversion rate at which the national currency is replaced by the euro. The conversion rate becomes irrevocably fixed.

http://www.eurozone.europa.eu/

The EPN Consulting's Core Values

INDEPENDENT
to provide you with industry-unbiased solutions
EXPERIENCED
to quickly understand your problems and design bespoke solutions
FLEXIBLE
to meet all your requirements
TRUSTWORTHY
to allow you carry out your day-to-day business with peace of mind
CLIENT-ORIENTED
to exceed your expectations
INNOVATION-DRIVEN
to provide you with brand-new solutions
Do you know that EPN Consulting Members with ULTIMATE package could receive an additional newsletter entirely tailored on their needs?
Choose or Update to
the
EPN Consulting ULTIMATE package to receive bespoke information!
Please
contact us
for any question about becoming an EPN Consulting Member, proposing business offers, informing us on your business specialties, et cetera.