EPN Consulting is
The
European Professionals Network.
The


Read the EPN Consulting Paper, Professional News for Professional People!

In our digital paper you can find a selection of news concerning politics, economy, technology, education and more.

The
EPN Consulting Paper
is published twice a day (at 7 a.m. and 7 p.m. UK time) every day and it is completely FREE.

You can read it here and sign up to receive the paper automatically in your mailbox for your own convenience.

Our Sponsors


Would you like to sponsor this Newsletter and increase your visibility among Decision Makers?

Get in touch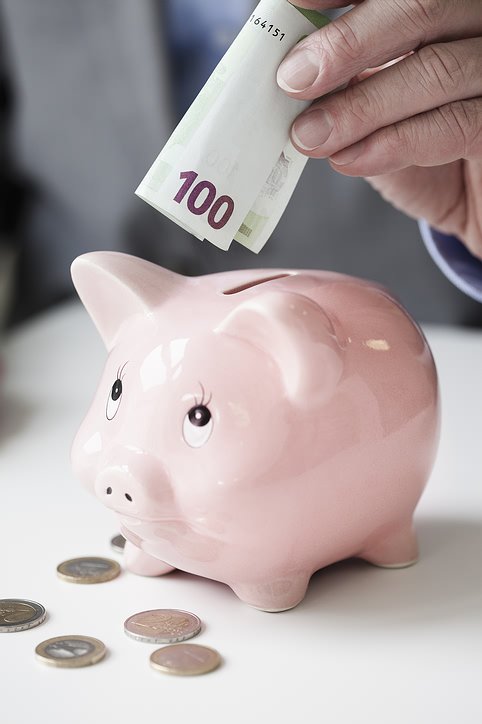 Save Money when joining


EPN Consulting !

For those who would like to join EPN Consulting, please mention the "EPNNL14" code when applying and you will receive an immediate


20% discount

on your enrolment fee!



This offer is dedicated to
new members only.

- INDEPENDENT
- EXPERIENCED
- FLEXIBLE
- TRUSTWORTHY
- CLIENT-ORIENTED
- INNOVATION-DRIVEN
EPN Consulting is member of:
ITS UK
How could you describe


to your colleagues and peers?


EPN Consulting is an energetic business offering Consultancy in several areas, an Innovative Network of Professionals and a vibrant Business Hub to clients throughout the UK and Europe.


The company is based in

London Victoria

and its team boasts many years of experience in the Business Management and Consultancy sector.

The idea of providing a European Professionals Network along with Consultancy is quite Unique and this makes
EPN Consulting perfect for Your Business.
Be Connected.
Be Contacted.
Join EPN Consulting
Are you based in London ?
If you are based in London and would like to know how
EPN Consulting
could bring benefits to your professional work,
and it will be our pleasure to meet you either in our office or at your premises for an informal chat.
Dear Subscriber,
Welcome to the July 2014 issue of the
EPN Consulting Newsletter
received every month by
over 2,200 selected professionals in Europe
.
As anticipated in the June 2014 issue, the current Presidency of the EU Council is
Italian
as of 01 July 2014 and will last until 31 Dec 2014. To understand the tasks of the Presidency you can read
this page
.
The EC Press Release can be read here (PDF).
July and August are traditionally dedicated to Summer holidays in Europe - although with some differences in each country - therefore we have listed the next Horizon 2020 calls deadlines until mid Sept 2014 in order that you could better plan the workload in your organisations. All deadlines can be found on the
Events Section
of the EPN Consulting website.
If you would like to know which EU research project your country was in, please visit this
useful map
.
For those innovative SMEs interested in submitting their project ideas to the
SME Instrument
please read the article below.
Finally, we would like to remind you of a currently open EC Consultation on
Combined Transport.
Combined Transport is promoted within the European Union (EU) through the Combined Transport Directive (Council Directive 92/106/EEC, hereafter referred to as "the CT Directive"). The CT Directive seeks to promote Combined Transport operations through liberalisation of road cabotage, the elimination of authorisation procedures for Combined Transport operations, as well as financial support through fiscal incentives for certain Combined Transport operations. In order to be eligible for the provisions within the CT Directive, the movement of goods must meet a number of criteria.
It will close on 15 Aug 2014
.
EPN Consulting as a Consultancy

Contact EPN Consulting
for more information: you may want to book our professional assistance to convert your project idea into a real & funded work.
Alternatively, if you need
pure consultancy
,
EPN Consulting
will carry out feasibility and viability studies that will include some intelligence on EU projects that have been already funded to catch ideas and adapt them to the Client's needs. This will ensure the design of cutting-edge solutions that avoid re-inventing the wheel with a much appreciated consequence of saving time and money.


EPN Consulting
provides assistance to public and private organisations as well as Universities and Research Centres.
Special attention on
cities
that would like to become "Smart" and be assisted during this challenging and exciting process as well as on
SMEs
that could enjoy a growth by using the great number of European funding available.

EPN Consulting
is also an ideal partner for your project consortium as we have got a lot of experience in dealing with European projects.
Contact us
to know more about how we can help you.
If some of you are already involved in European projects and would like to publicise your progress,
contact us
and you will be impressed by the range of opportunities that are waiting for you.
For instance, you could apply to the new
EPN Consulting Sponsorship Scheme
that has been carefully designed to help acquire/increase professional visibility in Europe and boost your business.
Contact us
to know which benefits you will generate by applying to this scheme.
EPN Consulting as a Network of Professionals
The EPN Consulting is not only a consulting firm but also a vibrant Network of Professionals that generates a lot of excellent know-how. If you are not a member yet, don't wait any longer and join us: a number of exclusive services are waiting for you.
The EPN Consulting membership fees in GBP will be kept
unchanged until 31 Dec 2014
whilst those in EUR may be revised quarterly.


Please note that after many quarters without variations, due to the persisting strong Pound against the Euro, we have to slightly increase the membership fees in EUR as of 1st July 2014.

Be assured that once the EUR/GBP exchange ratio becomes more favourable to the Euro, we will promptly reduce the fees in Euro.
The
EU Accession Countries will enjoy a fantastic 50%-discount
on membership fees !
Have you missed some of the previous issues of the
EPN Consulting Newsletter
? You can find all of them online
here
.
Finally, if you are already an EPN Consulting Member, please remember our
Member-Get-Member
campaign: if you introduce a new member both of you will receive a discount on your
membership fees
!
As this newsletter is also published on LinkedIn and Twitter, our Members gain immense visibility within and beyond Europe!
We wish you a hot July!


This EPN Consulting Newsletter is delivered to your mailbox to inform you about the EPN Consulting activity as well as professional news & events, and business opportunities happening in Europe.
It is sent to both members and non-members willing to foster innovation in Europe.
Please be assured that all your data stored in our systems will never be given away/sold/disclosed.
EPN Consulting enforces a strict privacy policy and it is registered to the UK's
ICO (Information Commissioner's Office)
.
You receive this newsletter because you have been in touch with EPN Consulting or its Founder & CEO.
New Calls recently published
-
02 July 2014
-
H2020-TWINN-2015
(deadline 02 Dec 2014)
If you would like to be regularly informed on EC activities relevant to your areas of interest,
join EPN Consulting
and become one of our valuable members. You will receive exclusive services and first-hand items of information as well as gain immense visibility on the European scenario.
EPN Consulting Members enjoy discounts on EU projects preparation assistance as well as up to a fantastic 20%-discount on Training Courses packages. Join us!
Have you tried the "EPN Consulting for SMEs" New Service yet?

EPN Consulting is working hard to expand its Professionals Network and the quality of services to its members.
That's why on 1st Oct 2013 it was launched the "EPN Consulting for SMEs" service that includes Six Thematic SubNets (TSN) dedicated to SMEs (Small and Medium Enterprises). They regard the following professional areas:

TSN 1) Transport & Logistics
TSN 2) ICT
TSN 3) Environment & Energy
TSN 4) Mechanics
TSN 5) Buildings & Civil Infrastructures
TSN 6) Food & Agriculture
Current Members will be added to their relevant TSN
for FREE and forever
!
New PREMIUM and ULTIMATE Members will be added to their relevant SubNet for FREE.
New BASIC and STARTER Members will be added to their relevant SubNet after paying a small additional fee (respectively Ģ50 or 70EUR and Ģ30 or 40EUR).
Information Services provided within each TSN:
- Funding Opportunities specifically addressed to the chosen TSN (EU funds, banks, etc.) concerning Research & Innovation and Demonstration activities

- Events, fairs, conferences concerning the TSN topics

- Best practices reported in EU projects dealing with the TSN topics

- M&A news, large contracts signed, concerning the TSN market

- Potential synergies with other TSNs


More information on the EPN Consulting Membership is available
here
.
EPN Consulting Newsletter and Events Section - consistent
list of acronyms featuring topics introduced
To create a consistent link between the EPN Consulting Newsletter and the EPN Consulting Events Section as well as to facilitate the newsletter reading by immediately recognising the kind of article topic, we have imported the list of acronyms from the Events section of our website.
ARD - Architecture & Design, BIO - Biology & Chemistry, BIZ - Business & Commercial, CIV - Civil Engineering, ENE - Energy, ENV - Environment, EUP - European Projects and affairs, FIN - Economics & Finance, ICT - ICT & Communications, INN - Research & Innovation, ITS - Intelligent Transport Systems, LEG - Legal Issues, Intellectual Property Rights, PRO - Professional services, Consultancy, Training Courses, TEC - Technology and Mechanics, TRA - Transport & Planning


Some articles can show more than one acronym when news encompasses multiple topics.
EPN Consulting attended the 8th Italo-German Economic forum in Milan
Last 05 June 2014 EPN Consulting attended the 8th Italo-German Economic Forum organised in Milan by the Italo-German Chamber of Commerce thanks to the EPN Consulting member Wilhelm Determann (right hand pictured) who participated and invited the EPN Consulting CEO Stefano Mainero.
The forum was focused on "Political Regionalisation v Economic Globalisation: A new challenge for Europe? ".
There were challenging analyses made by a high-level panel from industry and university on how several countries regionalisations could affect their individual economies and the whole EU economy.
EPN Consulting CEO attended the 2nd Experts round table of the EC TIPS Project
Last 17 June 2014 in Brussels the
EPN Consulting
CEO Dr Ing Stefano Mainero attended the
2nd Advisory Board
Round Table organised by the EC TIPS Project.
Some Transport projects were analysed to understand which and how much added value they could bring to the market in order to make the whole transport market grow and progress.
More info on the TIPS Project is available
here
.
EUP+FIN - EIB continues to focus on Infrastructures, SMEs, and Innovation
04 June 2014 -
The President of the European Investment Bank (EIB), Werner Hoyer, and EIB Vice-President Dario Scannapieco met with Italian Finance Minister Pier Carlo Padoan at the margin of EIBīs Board of Directors meeting in Rome in order to discuss priorities and joint initiatives for the upcoming Italian EU Presidency.
Both sides agreed to cooperate closely in order to tackle unemployment in Europe. They also
emphasised
that Europe needs modern and efficient infrastructure to support growth and strengthen its competitiveness.
President Hoyer stated: "The EIB Group, in close cooperation with the Italian Presidency, will keep up its momentum in investing in modern infrastructure in Europe. This is vital for the future of our continent, given the global competition". Loans worth up to EUR 2.9 billion were approved for infrastructure projects, including the upgrade and extension of the Scotia Gas Network's gas distribution (up to EUR 468 million) and up to EUR 213 million for the modernisation of the Rail Baltica line from Warsaw to the Lithuanian border.
EUP+INN - New EU-funded Tech: Plants are talking back!
o6 June 2014 -
Scientists in Spain, Italy and the UK have developed a way to monitor the effect of climate change and pollution on the environment, by creating a special kind of plant which have in-built sensors. The
PLEASED project
@pleasedfp7
(PLants Employed As SEnsing Devices) led by the Italian SME
WLAB
and part funded by the EU has developed 'talking plants' which act as environmental monitors.
Once inside the plant, the micro-sensors collect the plant's signals, analyse them, combine them with those of other plants nearby, and produce a clear analysis of the environment around it. In other words, the plant will tell you how it feels and why.
ENV+INN - Sweden must keep innovating to maintain strong environmental records

11 June 2014 -
Sweden has shown a longstanding commitment to the environment, significantly reducing greenhouse gas emissions, air pollution and nitrogen leaching. Renewables supply more than a third of its energy needs. Sweden has set itself tough targets for the future, however, and must continue to innovate if it is to meet them, according to a new OECD report.
The OECD's 3rd Environmental Performance Review of Sweden says the country will need to find new ways of making its environmental policies affordable to keep public support behind ambitious goals such as having zero net greenhouse gas emissions by 2050 and having a vehicle fleet free of fossil fuels by 2030.
Sweden is one of the few countries to have successfully used taxes to reduce environmental damage. This has encouraged eco-innovation and spurred the use of green technologies. Yet most of the country's advances in green taxes date back to a decade or more ago.
Sweden was one of the first countries to introduce a carbon tax but big differences in how carbon is priced across the economy have reduced the cost effectiveness of this policy. Much of the tax burden falls on households, small businesses and public services while sectors like farming, forestry, fishery and shipping enjoy exemptions. Power plants and large factories pay very little for what they emit.
More information available
here
.
EUP+ITS - Opening Remarks at the 10th ITS European Congress
16 June 2014 - [Speech] - When it comes to future transport and ITS policy, I am often asked two questions that I would also like to put to you today:
1) Why is ITS relevant for Europe's transport system?
2) What could, and what should, the EU be doing? Are we doing the right thing?
1) It is difficult not to be fascinated by new gadgets and the amazing technology and service opportunities that ITS promise. But we risk losing sight of what these new tools are supposed to achieve. I know myself that it's all too easy to be blinded by novelty.
Can ITS really prepare our transport system for meeting an ever growing demand for mobility? I think it can: but only if we stay focused on solutions and feasibility. [...]
Transport plays an essential role as the cornerstone of any country's economy and as the heart of its supply chain. We can see this well reflected in Finland's own ITS strategy. [...]
2) Traditionally, European ITS policy was focused on roads. Rightly so, because of the need to catch up with other transport modes and because of the many users and varying local needs. Pushing ahead with road ITS remains a major priority.
We remain fully committed to delivering on the workplan of the ambitious ITS directive. [...]
You will all be aware of progress made with the Public Safety Answering Point infrastructure that is needed for the proper handling of eCalls. Soon, eCall will be available for everyone in the EU, and will help us significantly in our work to halve European road deaths by 2020 and reduce the number of serious injuries. [...]
A major innovation of the ITS directive was its opening to other transport modes, fully in line with our integrated approach on "Connected mobility". [...]
More information available
here
.
ENV+EUP+TRA - Urban Transport: EC awarded funding to 19 European Actions to get people to "do the right mix"
17 June 2014 -
The European Commission announced 19 actions which will receive funding under the Sustainable Urban Mobility campaign
'Do the Right Mix'
.
The selected actions will each receive up to €7,000 to support activities promoting greener and more sustainable ways of getting around town, such as design competitions and educational activities.
"Throughout this campaign, Europe has shown itself to be incredibly innovative in building a sustainable urban mobility culture", said European Commission Vice-President Siim Kallas, Commissioner for transport.
"All the various activities have shown that sustainable transport can be accessible to everyone. We hope that with this funding they can continue their excellent work at grassroots level".
ENV+EUP+TRA - TEN-T: Greener River Vessel inaugurated
19 June 2014 -
The Innovation and Networks Executive Agency (INEA) announced the inauguration of the "Eiger-Nordwand", the first inland waterway vessel to be retrofitted with pollution-reducing Liquefied Natural Gas (LNG) engines. This pilot vessel represents one of the milestones of the EU-supported "LNG Masterplan Rhine-Main-Danube" project, which is a series of studies and trials to assess the use of Liquefied Natural Gas (LNG) as a shipping fuel in the European inland waterway sector. It is a great technical accomplishment that paves the way for more clean fuels to be deployed on the entire transport supply chain along the inland waterway networks.
The inauguration of the Eiger-Nordwand is a key step in the realisation of the "LNG Masterplan" project, one of the biggest innovation projects financed through the TEN-T programme, which was selected for funding under the 2012 TEN-T Multi-Annual Call. It benefits from over €40 million of EU support and is implemented by a consortium of 33 companies and organisations from the public and private sectors across 12 EU Member States: Germany, Austria, Belgium, Bulgaria, Cyprus, Czech Republic, France, Italy, Luxembourg, The Netherlands, Romania and Slovakia.
EUP+TRA - Railways: Paving the way for more Growth, more Efficiency and Service Quality in Europe
19 June 2014 -
The European Commission's
bi-annual report on the European Rail Market
shows while it is undeniable that rail is growing, more can still be done in terms of efficiency and service quality in several Member States. The Report also highlights that open competition and increased public tendering deliver better services for passengers and better value for taxpayers. Europe's railways absorb €36 billion of public subsidies a year (almost as much as they earn from fares).
The Commission adopted its in-depth report on the railway sector - the
Rail Market Monitoring Survey (RMMS)
. The report confirms that passenger railways have experienced tremendous growth rates since the mid-nineties in countries like the UK (+70%), Sweden (+42%), France (+37%) and Belgium (+26%) and highlights the importance of high-speed services that represent a quarter of all traffic in the EU. International passenger traffic is growing and the main European railway groups are not purely traditional State-owned public monopolies anymore but more and more international railway groups with more than a quarter of their turnover generated outside their home country. Railway freight is also growing and is now generating almost half of its traffic from cross-border services. New entrants in the sector are employing some 120,000 persons and already have a 21% market share of passenger rail and a 28% of rail freight.
EUP - The Horizon 2020 SME Instrument 1st cut-off date was a success (considering the number of submissions)
19 June 2014 - The first applications are in, and the first results for the European Commission's Horizon 2020
SME Instrument
have surpassed expectations! The first cut-off date has just passed on 18 June 2014, and 2 666 proposals have been submitted.
The Open Disruptive Innovation (ODI) scheme attracted the most proposals (885), followed by low carbon energy systems (372), nanotechnologies (305) and eco-innovation/raw materials (241). The general expected success rate for applications in this cut-off date is of 6.2%.


Italy led the number of applications (436), with Spain as a close second (420), followed by the United Kingdom (232), Germany (188), France (167) and Hungary (166).
The majority of SMEs applied individually, and most consortia were of two SMEs.

The EASME plans to have evaluated the proposals by the end of July 2014.
Next cut-off dates are:
- for Phase 1: 24 Sept 2014
- for Phase 2: 09 Oct 2014
EUP+TRA - Virtually Connected Train Convoys to help solve Europe's Transport Problems - the Shift2Rail project
04 July 2014 -
Interview with Andy Doherty, vice-chairman of the European Rail Research Advisory Council and Director of railways system engineering at Network Rail, the UK rail network operator.
What benefits do you foresee from Shift2Rail? 'Shift2Rail will undoubtedly allow rail transport to become more attractive to millions of European passengers and freight users. It will boost the competitiveness of the European rail industry in a world of ever-fiercer industrial competition. [...]
What types of innovative infrastructure do you envisage to reduce costs and improve performance?
'The infrastructure programme funded by the joint undertaking will cover a series of areas. One focus area will be on innovations for track, switches and crossings, and the underlying structure. Due to the increased funding and focus of Shift2Rail, we will be able to improve existing systems and, in addition, seek to develop radically new designs that will dramatically enhance the railway capability. We will also look at bridges and tunnels, focusing on developing solutions and techniques that will reduce the massive cost burden these generally old railway assets place on infrastructure managers. [...]
What specific innovations do you think will have an impact on the growth of rail freight and passenger transportation? How will Shift2Railconcretely improve the customer experience? 'Shift2Rail will lead research into the concept of virtual train convoys, whereby trains can be coupled and uncoupled without actually making a physical connection. This could potentially radically enhance capacity, providing users with a higher level of service while reducing fleet use. [...]
What are the new technologies you will fund in the domain of high-speed rail? Can you give some precise details?
'Shift2Rail will cover all sectors of the railway from high-speed and mainline through to suburban, urban and freight. Thanks to the engineering and resources capacity of the members of UNIFE, Shift2Rail will develop the trains of the future that use advanced materials, innovative traction equipment, clever mechatronic (combining mechanical and electronic properties) suspension systems, so as to reduce weight and track damage, thereby allowing higher speed with greater energy efficiency and at a lower cost to the railway system.'
What is the benefit of funding research into rail technology as part of a public-private partnership?
'Shift2Rail is a massive opportunity for the railway industry. The use of a European Commission public-private partnership enables focused research and innovation in the rail sector, and follows the initiatives launched in aerospace and other sectors. It is a break from the past; there is for the first time a project at EU level with a long-term commitment from private companies to really bring forward new technologies that will be applied to rail solutions on the market. [...]
How will Shift2Rail's activities contribute to the EU's goal of a 20% reduction in EU greenhouse gas emissions by 2020?
'As I said earlier, railways will become yet more energy efficient, but most importantly making the railways more attractive and increasing their capacity will significantly reduce high energy usage in other more polluting transport sectors, as a shift to rail will reduce overall energy usage.'
The EPN Consulting Sponsorship Scheme
can help you expand Your Business
:
Apply Now before it's too late...
!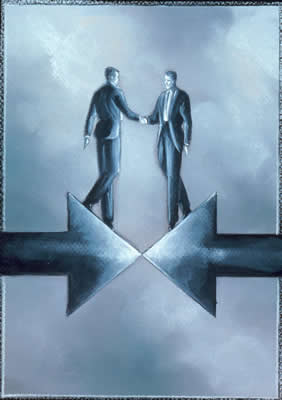 Increasing the visibility of businesses is vital to companies willing to see their turnover grow. It is now possible to implement this ambitious plan by applying to the EPN Consulting Sponsorship Scheme.
There are four Sponsorship packages (Bronze, Silver, Gold and Platinum) that include the publication of your corporate logo on this monthly Newsletter.
By choosing a richer package you can also publish one or more editorials on the newsletter as well as advertise events/workshops you will organise also on the EPN Consulting website (News and/or Events Sections).
With the Platinum package your visibility will be further increased with more features available including the publication of news about your activities on the EPN Consulting CEO Twitter and LinkedIn accounts.
You can choose to subscribe to this service for 6 or 12 months (renewals will be properly rewarded!) and pay either in British Pounds or in Euros. Don't miss this opportunity: get prepared to boost your 2014 business with an effective communication strategy: EPN Consulting is happy to advise on the best package for you.
EPN Consulting Members enjoy discounts that grow proportionally with their membership package.
More details of the EPN Consulting Sponsorship Scheme are available here.
Next Professional Events happening in Europe
Find out many more 2014 events on the
EPN Consulting
Events Section
.
(
More events could be added to the list during the current month
)
There are
Fantastic Business Opportunities
for you
:
if you buy one of the
Sponsorship Packages
you could sponsor one or more events or even
have your logo on the top page of the Events Section (
Platinum, Gold, Silver, Bronze packages available).
Please
drop us an email
if interested and we will provide you with all information.
EPN Consulting Members enjoy up to 20% discount on sponsoring packages. Join us!
The Website of the Month: New ISO Standard to measure Cities

This month we have chosen the
new ISO Standard (37120:2014) designed to measure and compare cities performance
.
A landmark ISO standard outlining key measurements for evaluating a city's service delivery and quality of life has just been published. Its use will help city managers, politicians, researchers, business leaders, planners, designers and other professionals to focus on key issues, and put in place policies for more livable, tolerant, sustainable, resilient, economically attractive and prosperous cities.
ISO 37120:2014 can be used by any city, municipality or local government wishing to measure its performance in a comparable and verifiable manner, irrespective of size and location or level of development.
ISO 37120:2014 is the first ISO standard for city indicators. It is being developed as part of an integrated suite of standards for sustainable development in communities.
The standard was launched on 15 May 2014 during a global cities summit organized by the Global City Indicators Facility, one of the organizations involved in its development.
The EPN Consulting's Core Values

INDEPENDENT
to provide you with industry-unbiased solutions
EXPERIENCED
to quickly understand your problems and design bespoke solutions
FLEXIBLE
to meet all your requirements
TRUSTWORTHY
to allow you carry out your day-to-day business with peace of mind
CLIENT-ORIENTED
to exceed your expectations
INNOVATION-DRIVEN
to provide you with brand-new solutions
Do you know that EPN Consulting Members with ULTIMATE package could receive an additional newsletter entirely tailored on their needs?
Choose or Update to
the
EPN Consulting ULTIMATE package to receive bespoke information!
Please
contact us
for any question about becoming an EPN Consulting Member, proposing business offers, informing us on your business specialties, et cetera.