EPN Consulting is
The
European Professionals Network.
The


Read the EPN Consulting Paper, Professional News for Professional People!

In our digital paper you can find a selection of news concerning politics, economy, technology, education and more.

The
EPN Consulting Paper
is published twice a day (at 7 a.m. and 7 p.m. UK time) every day and it is completely FREE.

You can read it here and sign up to receive the paper automatically in your mailbox for your own convenience.

Our Sponsors


Would you like to sponsor this Newsletter and increase your visibility among Decision Makers?

Get in touch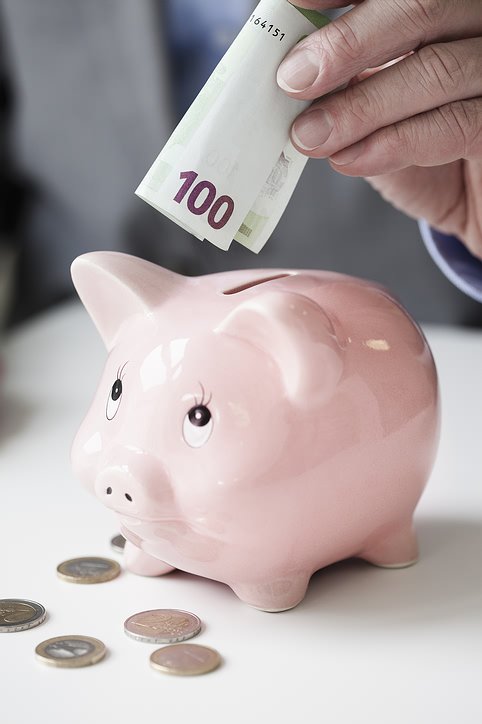 Save Money when joining


EPN Consulting !

For those who would like to join EPN Consulting, please mention the "EPNNL14" code when applying and you will receive an immediate


20% discount

on your enrolment fee!



This offer is dedicated to
new members only.

- INDEPENDENT
- EXPERIENCED
- FLEXIBLE
- TRUSTWORTHY
- CLIENT-ORIENTED
- INNOVATION-DRIVEN
EPN Consulting is member of:
ITS UK

How could you describe


to your colleagues and peers?


EPN Consulting is an energetic business offering Consultancy in several areas, an Innovative Network of Professionals and a vibrant Business Hub to clients throughout the UK and Europe.


The company is based in

London Victoria

and its team boasts many years of experience in the Business Management and Consultancy sector.

If firms would like to fund their business ideas and/or products, there may be the right opportunity in some of the European funding schemes and
EPN Consulting
can help find those ones suitable to them.

EPN Consulting is constantly updated about EC activities and has got wide experience in assisting Clients during the preparation of proposals and, when needed, to manage existing projects.

With assistance tailored on Clients' needs, EPN Consulting has fully qualified professionals helping Clients boost their business and their position on the market.

The idea of providing a European Professionals Network along with Consultancy is quite unique and this makes
EPN Consulting perfect for business purposes.
Be Connected.
Be Contacted.
Join EPN Consulting
Are you based in London ?
If you are based in London and would like to know how
EPN Consulting
could bring benefits to your professional work,
and it will be our pleasure to meet you either in our office or at your premises for an informal chat.
Dear Subscriber,
Welcome to the June 2014 issue of the
EPN Consulting Newsletter
received every month by
over 2,200 selected professionals in Europe
.
Apologies for issuing this newsletter to your mailbox later than usual due to some technical problems.
Starting with this issue, the titles of newsletter articles will be identified by the same topic acronyms already used in the Events Section of the EPN Consulting Website:
ARD - Archietecture & Design
BIO - Biology & Chemistry
BIZ - Business & Commercial
CIV - Civil Engineering
ENE - Energy
ENV - Environment
EUP - European Projects and affairs
FIN - Economics & Finance
ICT - ICT & Communications
INN - Research & Innovation
ITS - Intelligent Transport Systems
LEG - Legal Issues, Intellectual Property Rights
PRO - Professional services, Consultancy, Training Courses
TEC - Technology and Mechanics
TRA - Transport & Planning

A good news for the EU is that Lithuania may join the Eurozone on 01 Jan 2015.
Estonia was the first Baltic state to adopt the Euro currency in 2011 followed by Latvia in January this year.
More info on the adoption process for Lithuania can be read
here
.
As far as the
EU Presidency
is concerned, currently held by
Greece
, on 01 July 2014 it will be handed over to Italy who will hold it until 31 Dec 2014.
Finally
EPN Consulting
is happy to remind you of the
European Sustainable Energy Week
that will be celebrated from 23 to 27 June 2014 in several European Cities.
EPN Consulting as a Consultancy

Contact EPN Consulting
for more information: you may want to book our professional assistance to convert your project idea into a real & funded work.
Alternatively, if you need
pure consultancy
,
EPN Consulting
will carry out feasibility and viability studies that will include some intelligence on EU projects that have been already funded to catch ideas and adapt them to the Client's needs. This will ensure the design of cutting-edge solutions that avoid re-inventing the wheel with a much appreciated consequence of saving time and money.


EPN Consulting
provides assistance to public and private organisations as well as Universities and Research Centres.
Special attention on
cities
that would like to become "Smart" and be assisted during this challenging and exciting process as well as on
SMEs
that could enjoy a growth by using the great number of European funding available.

EPN Consulting
is also an ideal partner for your project consortium as we have got a lot of experience in dealing with European projects.
Contact us
to know more about how we can help you.
If some of you are already involved in European projects and would like to publicise your progress,
contact us
and you will be impressed by the range of opportunities that are waiting for you.
For instance, you could apply to the new
EPN Consulting Sponsorship Scheme
that has been carefully designed to help acquire/increase professional visibility in Europe and boost your business.
Contact us
to know which benefits you will generate by applying to this scheme.
EPN Consulting as a Network of Professionals
The EPN Consulting is not only a consulting firm but also a vibrant Network of Professionals that generates a lot of excellent know-how. If you are not a member yet, don't wait any longer and join us: a number of exclusive services are waiting for you.
The EPN Consulting membership fees in GBP will be kept
unchanged until 31 Dec 2014
whilst those in EUR may be revised quarterly.


Please note that after many quarters without variations, due to the persisting strong Pound against the Euro, we have to slightly increase the membership fees in EUR as of 1st July 2014.
The
EU Accession Countries will enjoy a fantastic 50%-discount
on membership fees until 31 Dec 2014!
Have you missed some of the previous issues of the
EPN Consulting Newsletter
? You can find all of them online
here
.
Finally, if you are already an EPN Consulting Member, please remember our
Member-Get-Member
campaign: if you introduce a new member both of you will receive a discount on your
membership fees
!
As this newsletter is also published on LinkedIn and Twitter, our Members gain immense visibility within and beyond Europe!
We wish you a lovely end of June!


This EPN Consulting Newsletter is delivered to your mailbox to inform you about the EPN Consulting activity as well as professional news & events, and business opportunities happening in Europe.
It is sent to both members and non-members willing to foster innovation in Europe.
Please be assured that all your data stored in our systems will never be given away/sold/disclosed.
EPN Consulting enforces a strict privacy policy and it is registered to the UK's
ICO (Information Commissioner's Office)
.
You receive this newsletter because you have been in touch with EPN Consulting or its Founder & CEO.
New Calls recently published
-
10 Apr 2014
-
H2020-MSCA-COFUND-2014
(deadline 02 Oct 2014)
-
30 Apr 2014
-
H2020-SILC-II-2014 - Sustainable Industry Low Carbon II
(deadline 02 Sept 2014)
-
17 June 2014
-
ERC-2014-ADG
(deadline 21 Oct 2014)
If you would like to be regularly informed on EC activities relevant to your areas of interest,
join EPN Consulting
and become one of our valuable members. You will receive exclusive services and first-hand items of information as well as gain immense visibility on the European scenario.
EPN Consulting Members enjoy discounts on EU projects preparation assistance as well as up to a fantastic 20%-discount on Training Courses packages. Join us!
Have you tried the "EPN Consulting for SMEs" New Service yet?

EPN Consulting is working hard to expand its Professionals Network and the quality of services to its members.
That's why on 1st Oct 2013 it was launched the "EPN Consulting for SMEs" service that includes Six Thematic SubNets (TSN) dedicated to SMEs (Small and Medium Enterprises). They regard the following professional areas:

TSN 1) Transport & Logistics
TSN 2) ICT
TSN 3) Environment & Energy
TSN 4) Mechanics
TSN 5) Buildings & Civil Infrastructures
TSN 6) Food & Agriculture
Current Members will be added to their relevant TSN
for FREE and forever
!
New PREMIUM and ULTIMATE Members will be added to their relevant SubNet for FREE.
New BASIC and STARTER Members will be added to their relevant SubNet after paying a small additional fee (respectively £50 or 70EUR and £30 or 40EUR).
Information Services provided within each TSN:
- Funding Opportunities specifically addressed to the chosen TSN (EU funds, banks, etc.) concerning Research & Innovation and Demonstration activities

- Events, fairs, conferences concerning the TSN topics

- Best practices reported in EU projects dealing with the TSN topics

- M&A news, large contracts signed, concerning the TSN market

- Potential synergies with other TSNs


More information on the EPN Consulting Membership is available
here
.
EUP - The REA reorganises to take on the new mandate
07 May 2014 - As of 1 May, the Research Executive Agency (REA) has a
new organisation chart
. The new setup was necessary for the Agency after the Commission decided in December 2013 to increase the REA's role under
Horizon 2020
, the biggest EU's Research and Innovation framework programme ever, with €79 billion in funding available from 2014 to 2020.
As of 2014, the REA will manage a large share of research and innovation projects funded under Horizon 2020, in each of the programme's three main pillars, Excellent Science, Industrial Leadership and Societal Challenges, as well asin two of the programme's cross-cutting themes, Science with and for Society, and Spreading Excellence and Widening Participation.

The REA will also oversee the running of a large number of ongoing projects from the 7th Framework Programme for Research and Technological Development (FP7, 2007-13).
EUP - EUROPEANS IN 2014, a special Eurobarometer survey
12 May 2014 - A special Eurobarometer survey "Europeans 2014" provides a snapshot of the latest public opinion on the economic outlook in Europe and the future of the EU.
These findings are based on a survey carried out in all 28 Member States in the second half of March 2014. They show that optimism and trust are on the rise - citizens feel more strongly that the EU is overcoming the crisis and that they can have a say in the EU. Main opinions regarded
1. Outlook on the economy: Confidence is growing
2. Impact of the crisis: Optimism continues to rise
3. "My voice counts in the EU": Highest Increase in 10 years
4. Methodology: Representative samples from all Member States - for more than forty years
CIV+ENV - World's most environmentally-friendly office building opened in Norway

12 May 2014 - An office building in Norway has been renovated to produce more energy that it consumes.
Powerhouse Kjørbo is located near Oslo, and according to Powerhouse, it is Norway's first energy-positive building and the first in the world to be renovated into an energy-positive structure.
Powerhouse is a consortium of firms aiming to develop energy-positive buildings. It comprises architecture firm Snøhetta, construction company Skanska, environmental organization ZERO, aluminum supplier Hydro and property management firm Entra Eiendom.
Powerhouse Kjørbo is actually two 2,600 square metres (27,986 sq ft) buildings on the Sandvika seafront in Bærum municipality. Their energy consumption prior to renovation was 650,000 kWh every year.
Following the renovation, the energy requirements of the buildings are expected to be reduced to around 100,000 kWh per year in total.
Energy is generated by solar panels. It is expected that the solar array will produce over 200,000 kWh annually, with any excess energy being supplied to the power grid.
More information available
here
.
ENE+ENV-Seatower's game-changing Wind turbine foundations could reduce the cost of Offshore Wind Farming
13 May 2014 - Offshore wind farming combines the clean, green, environmentally neutral benefits of land-based wind turbines, while being a lot less visually intrusive and restricting the usual NIMBY opposition to crustaceans and invertebrates.

It's currently a lot more expensive to install turbines out at sea, though, and that's restricting the sector's development. Which is why the Seatower Cranefree turbine platform could be such a significant step forward.

Cheaper and easier to install, and requiring less gargantuan and specialized equipment than standard monopile foundations, the Seatower base could help offshore wind farms reach profitability a lot quicker.


More information available
here
.
ITS+TRA - Volvo to commence Wireless Bus charging trials in Sweden
20 May 2014 -
Volvo Group in association with the Swedish Transport Administration will start conducting trials to study the potential for building electric roads.
The electric roads will enable the city buses to be charged from electricity in the road when the bus is in operation, resulting in eco-friendly and more climate-smart public transport.
As part of the move, which is part of Volvo's plan to develop sustainable transport solutions, the company will build a 300m to 500m electric road for test operations in central Gothenburg during 2015.
More information available
here
.
TRA+ENV - City of Milan, Winner of the 2014 Transport Achievement Award
21 May 2014 -
The city of Milan (Italy), one of the most car-dependent in Europe, is also among the few to have introduced a road pricing measure. The story of how this happened is of great interest, for it shows how EU regulations, scientific evidence and political action at the local level have concurred to change the city transport policy.
Unlike the well-known cases of London and Stockholm, it was concern for the levels of pollution (rather than congestion) that initially led to the introduction of the 'Ecopass' scheme in 2008. In the following years, public debate focused on the effectiveness of this pollution charge in reducing PM10, a pollutant with adverse health impacts.
The dubious effectiveness of Ecopass in reducing PM10 levels has had two consequences: First, the scheme was upgraded to a congestion charge in 2012, following the results of a city-wide referendum in which 79.1% of voters demanded both an upgrade and an extension of the Ecopass area. This was in stark contrast with the experience of other cities, where voters have rejected charging schemes, for instance in Edinburgh or Manchester in the UK. Even in Stockholm, another reference for the introduction of road charging, the voters approved the local congestion charge with a mere 51%.
Second, the new city administration has recently implemented a monitoring system for Black Carbon, a new PM metric that is more suitable to prove the effectiveness of traffic restrictions.
Milan therefore is the only city which can boast two types of road pricing measures, pollution charge and congestion charge, making Milan a reference point for those cities aiming to implement solutions for sustainable mobility and traffic regulation policies.
TRA - New Trolleybuses take to the road in Moldova's "Capital of the North"
22 May 2014 -
Bălți, Moldova's second biggest city, today celebrated the arrival of a fleet of new trolleybuses financed by a loan from the European Bank for Reconstruction and Development (EBRD) and a grant from the European Union.
Environmentally friendly and energy efficient, the trolleybuses also have low floors, which improve accessibility for the public, particularly the elderly or those using push chairs or wheelchairs.
The purchase of the new vehicles is part of an EBRD and EU project to modernise public transportation in Bălți for which the EBRD has provided a €3 million loan and the EU contributed a €1.6 million capital expenditure grant from its Neighbourhood Investment Facility (NIF).
The financing will also allow the Bălți Trolleybus Authority to upgrade the existing power supply infrastructure and to modernise its administrative offices and maintenance equipment. The project will ensure the long-term sustainability of the company's operations by improving the speed, reliability and overall efficiency of the trolleybus service. This will include optimising operational costs and energy savings, and the adoption of modern management practices.
Bălți is the second-largest city in Moldova in terms of area and economic importance after the capital city, Chișinău. Dubbed the "capital of the north", Bălți is a major industrial, cultural and commercial centre and transportation hub.
A special launch event took place on the occasion of Bălți City Day at the trolleybus company depot to welcome the first nine of the 23 new vehicles.
More information available
here
.
EUP - From Subsidy to Strategic Investment: What can the EU's New, Reformed Regional Policy do for Growth and Jobs in 2014-2020? (speech)
28 May 2014 -
Debate at London School of Economics - Commissioner Johannes Hahn "in conversation" with Professor Iain Begg from the LSE Europe Institute.
"After the European elections, you can imagine there is much reflection in Brussels and in the EU member state capitals. And so there should be. Different people will draw different conclusions. But whether you are for or against the EU, it is worrying that so few people felt their vote mattered enough to go out and vote, in the UK and across the EU.
It is also of concern that so few voters felt informed enough to make a choice.
There will be a lot of discussion in the coming weeks about the need for change: and one of the biggest changes must come in how we help people know what is already being done in their name, for example in policies like the one I am here to discuss with you tonight.
I do believe that Regional Policy is one of the most concrete ways that the EU can improve the lives of ordinary people, carry out the EU's wider goals like creating jobs and growth and investing in our future - for example in renewable energy and energy efficiency. The new reforms that I have introduced allow us to do that in a more effective way than ever before.
Our policy is the means to implement the EU's 2020 Growth Agenda, with which it is completely aligned. These European objectives are also, by the way, entirely consistent with the UK's own objectives for example on the goals to support innovation and the low carbon economy.
The EU is not a religion, Member states choose to be in it because it is advantageous to them".
More information available here.
ICT - The EU launched World's Civilian Robotics Programme - 240,000 new jobs expected
03 June 2014 - The
European Commission
and
180 companies and research organisations
(under the umbrella of
euRobotics
) launched the world's largest civilian research and innovation programme in robotics.
Covering manufacturing, agriculture, health, transport, civil security and households, the initiative - called
SPARC
- is the EU's industrial policy effort to strengthen Europe's position in the global robotics market (€60 billion a year by 2020). This initiative is expected to create over 240,000 jobs in Europe, and increase Europe's share of the global market to 42% (a boost of €4 billion per year). The European Commission will invest €700 million and
euRobotics
€2.1 billion.
European Commission Vice President @NeelieKroesEU, says: "Europe needs to be a producer and not merely a consumer of robots. Robots do much more than replace humans - they often do things humans can't or won't do and that improves everything from our quality of life to our safety. Integrating robots into European industry helps us create and keep jobs in Europe." (SPEECH/14/421)
President of euRobotics Bernd Liepert says: "SPARC will ensure the competitiveness of European robotics industries. Robot-based automation solutions are essential to overcome today's most pressing societal challenges - from demographic change to mobility to sustainable production".
The EPN Consulting Sponsorship Scheme
can help you expand Your Business
:
Apply Now before it's too late...
!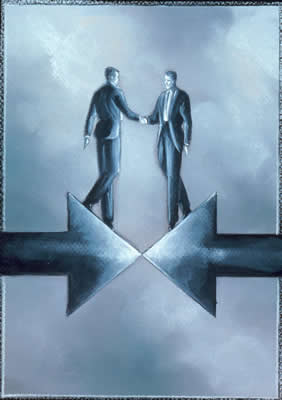 Increasing the visibility of businesses is vital to companies willing to see their turnover grow. It is now possible to implement this ambitious plan by applying to the EPN Consulting Sponsorship Scheme.
There are four Sponsorship packages (Bronze, Silver, Gold and Platinum) that include the publication of your corporate logo on this monthly Newsletter.
By choosing a richer package you can also publish one or more editorials on the newsletter as well as advertise events/workshops you will organise also on the EPN Consulting website (News and/or Events Sections).
With the Platinum package your visibility will be further increased with more features available including the publication of news about your activities on the EPN Consulting CEO Twitter and LinkedIn accounts.
You can choose to subscribe to this service for 6 or 12 months (renewals will be properly rewarded!) and pay either in British Pounds or in Euros. Don't miss this opportunity: get prepared to boost your 2014 business with an effective communication strategy: EPN Consulting is happy to advise on the best package for you.
EPN Consulting Members enjoy discounts that grow proportionally with their membership package.
More details of the EPN Consulting Sponsorship Scheme are available here.
Next Professional Events happening in Europe
Find out many more 2014 events on the
EPN Consulting
Events Section
.
(
More events could be added to the list during the current month
)
There are
Fantastic Business Opportunities
for you
:
if you buy one of the
Sponsorship Packages
you could sponsor one or more events or even
have your logo on the top page of the Events Section (
Platinum, Gold, Silver, Bronze packages available).
Please
drop us an email
if interested and we will provide you with all information.
EPN Consulting Members enjoy up to 20% discount on sponsoring packages. Join us!
The Website of the Month: SIPE

This month we have chosen
SIPE, an Environmental Standards Information Portal for Europe
.
SIPE-RTD Web Portal
links information concerning Standards, Research and Policies
in four environmental compartments, i.e. Water & Marine, Air, Waste & Sludge and Soil & Sediment.
It contains up to 190 policies (split up in 3,600 policy articles), 950 Standards and about 600 EU funded projects or research results. The interlinking of information is based on keyword fingerprints that are developed for each item in the web portal.
The EPN Consulting's Core Values

INDEPENDENT
to provide you with industry-unbiased solutions
EXPERIENCED
to quickly understand your problems and design bespoke solutions
FLEXIBLE
to meet all your requirements
TRUSTWORTHY
to allow you carry out your day-to-day business with peace of mind
CLIENT-ORIENTED
to exceed your expectations
INNOVATION-DRIVEN
to provide you with brand-new solutions
Do you know that EPN Consulting Members with ULTIMATE package could receive an additional newsletter entirely tailored on their needs?
Choose or Update to
the
EPN Consulting ULTIMATE package to receive bespoke information!
Please
contact us
for any question about becoming an EPN Consulting Member, proposing business offers, informing us on your business specialties, et cetera.