EPN Consulting is
The
European Professionals Network.
The


Read the EPN Consulting Paper, Professional News for Professional People!

In our digital paper you can find a selection of news concerning politics, economy, technology, education and more.

The
EPN Consulting Paper
is published twice a day (at 7 a.m. and 7 p.m. UK time) every day and it is completely FREE.

You can read it here and sign up to receive the paper automatically in your mailbox for your own convenience.

Our Sponsors


Would you like to sponsor this Newsletter and increase your visibility among Decision Makers?

Get in touch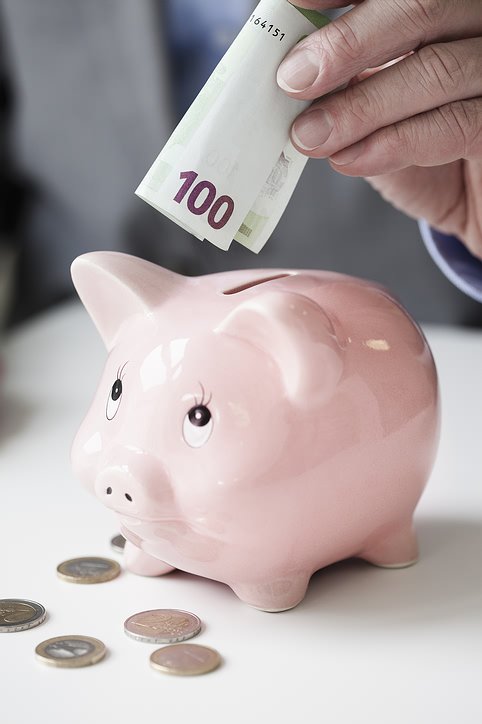 Save Money when joining


EPN Consulting !

For those who would like to join EPN Consulting, please mention the "EPNNL14" code when applying and you will receive an immediate


20% discount

on your enrolment fee!



This offer is dedicated to
new members only.

- INDEPENDENT
- EXPERIENCED
- FLEXIBLE
- TRUSTWORTHY
- CLIENT-ORIENTED
- INNOVATION-DRIVEN
EPN Consulting is member of:
ITS UK

How could you describe


to your colleagues and peers?


EPN Consulting is an energetic business offering Consultancy in several areas, an Innovative Network of Professionals and a vibrant Business Hub to clients throughout the UK and Europe.


The company is based in

London Victoria

and its team boasts many years of experience in the Business Management and Consultancy sector.

If firms would like to fund their business ideas and/or products, there may be the right opportunity in some of the European funding schemes and
EPN Consulting
can help find those ones suitable to them.

EPN Consulting is constantly updated about EC activities and has got wide experience in assisting Clients during the preparation of proposals and, when needed, to manage existing projects.

The firm delivers comprehensive consulting services to businesses (B2B) with the required flexibility to suit any kind of organisation (public or private, SME or large corporates).

With assistance tailored on Clients' needs, EPN Consulting has fully qualified professionals helping Clients boost their business and their position on the market.

Consulting Areas range from European Affairs, to Intelligent Transport Systems (ITS), Sustainable Transport in Smart Cities and Energy & Environment plus additional capabilities focusing on promoting and implementing Innovation in private companies and public authorities.

The idea of providing a European Professionals Network along with Consultancy is quite unique and this makes
EPN Consulting perfect for business purposes.

Professionals who join EPN Consulting are entitled to showcase for FREE their expertise on this newsletter, on the News Section and on the Business Hub section of the EPN Consulting website with excellent chances to increase their business opportunities.
EPN Consulting Members can enjoy also additional services for free or at reduced rates.

Be Connected.
Be Contacted.
Join EPN Consulting
Are you based in London ?
If you are based in London and would like to know how
EPN Consulting
could bring benefits to your professional work,
and it will be our pleasure to meet you either in our office or at your premises for an informal chat.
Dear Subscriber,
Welcome to the April 2014 issue of the
EPN Consulting Newsletter
received every month by
over 2,100 selected professionals in Europe
.
During this month there will be a great number of deadlines regarding the submission of projects proposals to the Horizon 2020 calls (08 Apr, 09 Apr, 10 Apr, 15 Apr, 16 Apr, 23 Apr, 24 Apr, 29 Apr).
The majority of calls require the creation of a project consortium; hereafter three useful documents to satisfy your doubts about eligible countries:
- updated list of Accession Countries (
PDF
)
- specific note on the Swiss participation (
PDF
)
- other countries non-EU and not H2020-associated countries (
PDF
)
Topics that are and will be launched in Horizon 2020 for seven years will be in line with the "Europe 2020" priorities. If you are not familiar with them, there is a exhaustive description
here
.
Horizon 2020 is a 7-year Research & Innovation programme funded by the European Commission. Do you know the EC activities are managed by a number of Departments (Directorates-Generale) and Services in accordance with their area of expertise? Do you know how many?
Here
you find a useful list.
in EU beside the European Commission we have the European Parliament but many of us don't have clear to follow it or how to contact its department.
Recently it was published
TWITTEROPOLIS
, a great interactive map to the European Parliament on Twitter. You will find it very effective!
EPN Consulting as a Consultancy

Contact EPN Consulting
for more information: you may want to book our professional assistance to convert your project idea into a real & funded work.
Alternatively, if you need
pure consultancy
,
EPN Consulting
will carry out feasibility and viability studies that will include some intelligence on EU projects that have been already funded to catch ideas and adapt them to the Client's needs. This will ensure the design of cutting-edge solutions that avoid re-inventing the wheel with a much appreciated consequence of saving time and money.


EPN Consulting
provides assistance to public and private organisations as well as Universities and Research Centres.
Special attention on
cities
that would like to become "Smart" and be assisted during this challenging and exciting process as well as on
SMEs
that could enjoy a growth by using the great number of European funding available.

EPN Consulting
is also an ideal partner for your project consortium as we have got a lot of experience in dealing with European projects.
Contact us
to know more about how we can help you.
If some of you are already involved in European projects and would like to publicise your progress,
contact us
and you will be impressed by the range of opportunities that are waiting for you.
For instance, you could apply to the new
EPN Consulting Sponsorship Scheme
that has been carefully designed to help acquire/increase professional visibility in Europe and boost your business.
Contact us
to know which benefits you will generate by applying to this scheme.
EPN Consulting as a Network of Professionals
The EPN Consulting is not only a consulting firm but also a vibrant Network of Professionals that generates a lot of excellent know-how. If you are not a member yet, don't wait any longer and join us: a number of exclusive services are waiting for you.
We are happy to announce
the EPN Consulting membership fees in GBP will be kept
unchanged until 31 Dec 2014
whilst those in EUR may be revised quarterly (NO increase in Q1,

nor in Q2

2014 was applied)
.
The
EU Accession Countries will enjoy a fantastic 50%-discount
on membership fees until 31 Dec 2014!
Have you missed some of the previous issues of the
EPN Consulting Newsletter
? You can find all of them online
here
.
Finally, if you are already an EPN Consulting Member, please remember our
Member-Get-Member
campaign: if you introduce a new member both of you will receive a discount on your
membership fees
!
As this newsletter is also published on LinkedIn and Twitter, our Members gain immense visibility within and beyond Europe!
We wish you a rewarding April and a Happy Easter!
Our offices will be closed on 18th April (Good Friday) and 21st April (Easter Monday).




This EPN Consulting Newsletter is delivered to your mailbox to inform you about the EPN Consulting activity as well as professional news & events, and business opportunities happening in Europe.
It is sent to both members and non-members willing to foster innovation in Europe.
Please be assured that all your data stored in our systems will never be given away/sold/disclosed.
EPN Consulting enforces a strict privacy policy and it is registered to the UK's
ICO (Information Commissioner's Office)
.
You receive this newsletter because you have been in touch with EPN Consulting or its Founder & CEO.
New Calls recently published
- 2014 AAL (Ambient Assisted Living) Calls "Care for the Future) -
Deadline 26 June 2014
If you would like to be regularly informed on EC activities relevant to your areas of interest,
join EPN Consulting
and become one of our valuable members. You will receive exclusive services and first-hand items of information as well as gain immense visibility on the European scenario.
EPN Consulting Members enjoy discounts on EU projects preparation assistance as well as up to a fantastic 20%-discount on Training Courses packages. Join us!
Have you tried the "EPN Consulting for SMEs" New Service yet?

EPN Consulting is working hard to expand its Professionals Network and the quality of services to its members.
That's why on 1st Oct 2013 it was launched the "EPN Consulting for SMEs" service that includes Six Thematic SubNets (TSN) dedicated to SMEs (Small and Medium Enterprises). They regard the following professional areas:

TSN 1) Transport & Logistics
TSN 2) ICT
TSN 3) Environment & Energy
TSN 4) Mechanics
TSN 5) Buildings & Civil Infrastructures
TSN 6) Food & Agriculture
Current Members will be added to their relevant TSN
for FREE and forever
!
New PREMIUM and ULTIMATE Members will be added to their relevant SubNet for FREE.
New BASIC and STARTER Members will be added to their relevant SubNet after paying a small additional fee (respectively Ł50 or 70EUR and Ł30 or 40EUR).
Information Services provided within each TSN:
- Funding Opportunities specifically addressed to the chosen TSN (EU funds, banks, etc.) concerning Research & Innovation and Demonstration activities

- Events, fairs, conferences concerning the TSN topics

- Best practices reported in EU projects dealing with the TSN topics

- M&A news, large contracts signed, concerning the TSN market

- Potential synergies with other TSNs


More information on the EPN Consulting Membership is available
here
.
Barcelona is "iCapital" of Europe
11 Mar 2014 - The European Commission awarded the European Capital of Innovation ("iCapital") prize to Barcelona (Spain) "
for introducing the use of new technologies to bring the city closer to citizens
".
Barcelona was chosen by a panel of independent experts in a close competition with Grenoble (France) and Groningen (The Netherlands). The €500,000 iCapital prize (
IP/13/808
) will be used to scale up and expand Barcelona's efforts on innovation. Barcelona was announced as the winner today at the closing ceremony of the
Innovation Convention 2014
, Europe's premier innovation event (#EUIC2014).
TEN-T - The EC appointed 11 European Co-ordinators for the New Transport Infrastructure Policy
12 Mar 2014 - The European Commission appointed European coordinators for each of the nine core network corridors of the Trans-European Transport network (or TEN-T), as well as for the European Rail Traffic Management System (ERTMS) and for Motorways of the Sea.
The core TEN-T transport network creates two North-South corridors, three East-West corridors; and four diagonal corridors. The core network will transform East-West connections, remove bottlenecks, upgrade infrastructure and streamline cross-border transport operations for passengers and businesses throughout the EU.
It will improve connections between different modes of transport and contribute to the EU's climate change objectives. The coordinators will be responsible for coordinating priority transport projects and reporting back to the Commission.
Most of the coordinators have already gained wide experience of EU transport policy implementation over the last eight years working on the TEN-T priority projects:
Pavel Telicka (North Sea-Baltic corridor)
Pat Cox (Scandinavian-Mediterranean corridor)
Carlo Secchi (Atlantic Corridor),
Péter Balázs (North Sea-Mediterranean corridor)
Laurens Jan Brinkhorst (Mediterranean corridor)
Karel Vinck (ERTMS)
Karla Peijs (Rhine-Danube corridor)
have been reappointed for a period of four years.
E-Mobility - Electric Vehicles Sales are rocketing

The Infographic is available here.
Environment - 120 Million EUR for Environmental Investment in Spain
17 Mar 2014 -
The European Investment Bank (EIB) granted a EUR 120 million loan to Spain's Ministry of Agriculture, Food and the Environment in support of its 2013-2016 coastal and forestry protection programme.
The programme is aimed at improving Spain's coasts and forests and will be implemented over the period 2013 to 2016. The EIB will finance in particular schemes involving the rehabilitation and protection of Spain's coastline, the purchase of fire-fighting aircraft and the restoration of forests damaged by major fires
.
More information available
here
.
Environment - EIT Climate KIC and ERRIN to collaborate
19 Mar 2014 - The EU's main climate innovation initiative
Climate-KIC (Knowledge and Innovation Community)
and
ERRIN (European Regions Researchand Innovation Network)
have signed a Memorandum of Understanding at the Committee of the Regions in Brussels today (19 March 2014), agreeing to develop joint activities and share information.
The memorandum states that Climate-KIC and ERRIN will:
Explore opportunities to join forces to contribute to developing common actions involving EU institutions responding to climate change, industrial and resource efficiency strategies in the interests of both memberships, e.g. aligning responses to European Commission consultations and inquiries
Encourage the sharing of resources in cooperative research and innovation activities and their applications, as well as in prospective activities and scientific brainstorming in action or working groups
Collaborate in organising events including knowledge transfer on scientific, innovation and demonstration projects or focused on dissemination of knowledge and products.
More information available
here
.
Road Safety - EC Vice-President S. Kallas welcomes deal on 112 e-Call
19 Mar 2014 - The EC Vice-President Siim Kallas welcomed the agreement between the European Parliament and the Council on establishing emergency call response centres for the handling of 112 eCalls.
The eCall system automatically dials 112 - Europe's single emergency number - in the event of a serious accident.
Vice-President Kallas said: "Today, we are starting the countdown for eCall, so that this service is not a privilege for a few, but will improve safety for all road users in the EU. eCall will be a major asset in our struggle to cut by half the number of road fatalities by 2020".
It is estimated that 112 eCall can speed up emergency response times by 40% in urban areas and 50% in the countryside and can reduce the number of fatalities by at least 4% and the number of severe injuries by 6%.
INTERREG EUROPE closed public consultation
The European Commission requires all programmes to assess the potential environmental effects of their planned actions (through a report) and to consult the public on the outcome. The INTERREG EUROPE programming committee decided to extend the debate with the public to the programme features as a whole.
350 interested individuals and organisations from 31 European countries completed an online questionnaire, prepared for the consultation. In the questionnaire, the programme stakeholders expressed their views on the future programme strategy, the thematic priorities selected and types of actions for reaching the programme's objectives, as well as on the strategic environmental assessment of the future programme.
More information available
here
.
Ljubljana wins the 2013 European Mobility Week Award
24 Mar 2014 - EUROCITIES member Ljubljana has won the European Mobility Week (EMW) award for the second time. The Slovenian city was previously awarded the title in 2003 and has now been recognised for its efforts to promote sustainable mobility and raise awareness of the importance of air quality among school pupils.
Through more than 250 events, the city engaged with 29 primary schools and 16 kindergartens for its campaign. For the annual 'car free day', Ljubljana restricted access to one of its main boulevards, Slovenska Street, which is usually heavily congested. The city is now in the process of pedestrianising the zone.
More information available
here
.
Economics - How Countries calculate their GDP
26 Mar 2014 - British and French economists began to estimate the total income earned in their economies in the late 16th and early 17th centuries, primarily to help their sovereigns find better ways to raise tax revenue. But proper estimates were not regularly produced until the early 20th century, when modern statistical techniques and the demands of total war encouraged governments to take a greater interest in national accounting.
In most rich economies annual estimates are available from the 1930s, thanks to the travails of the Depression. Simon Kuznets, a Russian emigrant to America, is credited with creating the first true GDP estimate, for delivery to America's Congress in 1934. Governments of the day were determined to manage economic ups and downs and required regularly updated figures to do so.
The outbreak of the second world war, and its consequent economic demands, pushed the task of economic measurement firmly into government hands. From then on, GDP estimates were produced by government statistical offices.
More information available
here
.
Economy - EC Roadmap to meet the long-term financing needs of the European Economy
27 Mar 2014 - The European Commission adopted a package of measures to stimulate new and different ways of unlocking long-term financing and support Europe's return to sustainable economic growth. Significant long-term investment will be needed under the
Europe 2020 strategy
and the
2030 climate and energy package
, in infrastructure, new technologies and innovation, R&D and human capital. Investment needs for transport, energy and telecom infrastructure networks of EU importance alone are estimated at €1 trillion for the period up to 2020 as identified by the
Connecting Europe Facility
.
It is essential to act to restore the conditions for sustainable growth and investment and in part that means finding new ways to channel funds to long-term investment. The Commission's Green Paper consultation on the long-term financing of the European economy of March 2013 (
IP/13/274
) initiated a broad debate and lead to replies from all segments of the economy.
More information available
here
.
Innovation - RegioStars 2014: Top Awards for most innovative Regional Projects
31 Mar 2014 - Johannes Hahn, Commissioner for Regional Policy and Luc Van den Brande, former Committee of the Regions President announced the winners of the prestigious
RegioStars 2014 Awards
to Europe's most promising and innovative regional projects. In this 7
th
edition of RegioStars, the Jury singled out
19 shortlisted finalists
from 80 projects on the basis of four key criteria: innovation, impact, sustainability and partnership. 4 projects outshone the competition: in Paredes (North Portugal), Cornwall (UK), West Wales and the Valleys (UK) and the Polish region of Gdynia.
The winners for 2014 are:
More information available
here
.
The EPN Consulting Sponsorship Scheme can help you expand Your Business:

Apply Now before its' too late

!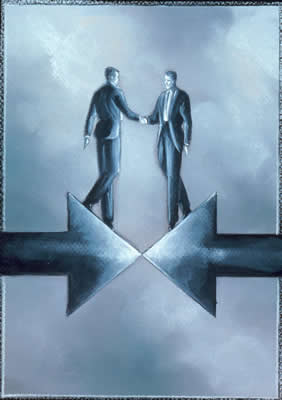 Increasing the visibility of businesses is vital to companies willing to see their turnover grow. It is now possible to implement this ambitious plan by applying to the EPN Consulting Sponsorship Scheme.
There are four Sponsorship packages (Bronze, Silver, Gold and Platinum) that include the publication of your corporate logo on this monthly Newsletter.
By choosing a richer package you can also publish one or more editorials on the newsletter as well as advertise events/workshops you will organise also on the EPN Consulting website (News and/or Events Sections).
With the Platinum package your visibility will be further increased with more features available including the publication of news about your activities on the EPN Consulting CEO Twitter and LinkedIn accounts.
You can choose to subscribe to this service for 6 or 12 months (renewals will be properly rewarded!) and pay either in British Pounds or in Euros. Don't miss this opportunity: get prepared to boost your 2014 business with an effective communication strategy: EPN Consulting is happy to advise on the best package for you.
EPN Consulting Members enjoy discounts that grow proportionally with their membership package.
More details of the EPN Consulting Sponsorship Scheme are available here.
Next Professional Events happening in Europe
Find out many more 2014 events on the
EPN Consulting
Events Section
.
(
More events could be added to the list during the current month
)
There are
Fantastic Business Opportunities
for you
:
if you buy one of the
Sponsorship Packages
you could sponsor one or more events or even
have your logo on the top page of the Events Section (
Platinum, Gold, Silver, Bronze packages available). Please
drop us an email
if interested and we will provide you with all information.
EPN Consulting Members enjoy up to 20% discount on sponsoring packages. Join us!
The Website of the Month: REAL-TIME AIR QUALITY MAP

This month we have chosen the
Unvalidated Real-Time Air Quality Map for Europe
published on the European Environment Agency (EEA) website.

It is possible to see an animated evolution of the concentration of polluting agents such as Ozone (O3), Nitrogen Dixiode (NO2), Particulate Matter 10 (PM10), Sulphur Dioxide (SO2) across the entire Europe or selecting a specific area of interest (inc. a specific city).
http://www.eea.europa.eu/themes/air/air-quality/map/real-time-map
The EPN Consulting's Core Values

INDEPENDENT
to provide you with industry-unbiased solutions
EXPERIENCED
to quickly understand your problems and design bespoke solutions
FLEXIBLE
to meet all your requirements
TRUSTWORTHY
to allow you carry out your day-to-day business with peace of mind
CLIENT-ORIENTED
to exceed your expectations
INNOVATION-DRIVEN
to provide you with brand-new solutions
Do you know that EPN Consulting Members with ULTIMATE package could receive an additional newsletter entirely tailored on their needs?
Choose or Update to
the
EPN Consulting ULTIMATE package to receive bespoke information!
Please
contact us
for any question about becoming an EPN Consulting Member, proposing business offers, informing us on your business specialties, et cetera.