EPN Consulting is
The
European Professionals Network.
The


Read the EPN Consulting Paper, Professional News for Professional People!

In our digital paper you can find a selection of news concerning politics, economy, technology, education and more.

The
EPN Consulting Paper
is published twice a day (at 7 a.m. and 7 p.m. UK time) every day and it is completely FREE.

You can read it here and sign up to receive the paper automatically in your mailbox for your own convenience.

Our Sponsors


Would you like to sponsor this Newsletter and increase your visibility among Decision Makers?

Get in touch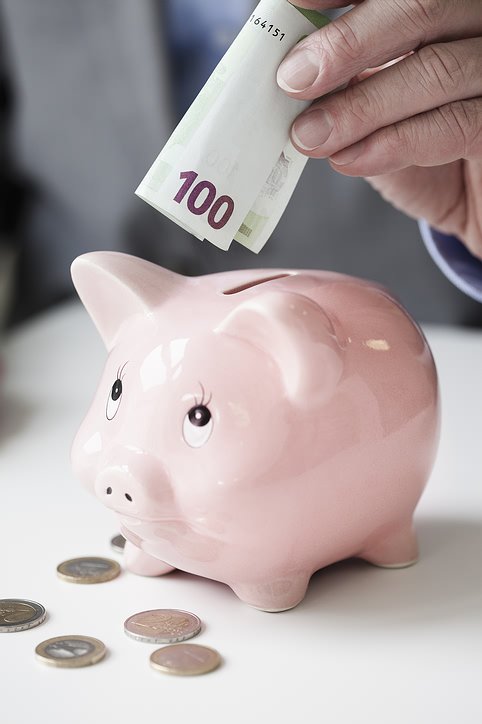 Save Money when joining


EPN Consulting !

For those who would like to join EPN Consulting, please mention the "EPNNL14" code when applying and you will receive an immediate


20% discount

on your enrolment fee!



This offer is dedicated to
new members only.

- INDEPENDENT
- EXPERIENCED
- FLEXIBLE
- TRUSTWORTHY
- CLIENT-ORIENTED
- INNOVATION-DRIVEN
EPN Consulting is member of:
ITS UK

How could you describe


to your colleagues and peers?


EPN Consulting is an energetic business offering Consultancy in several areas, an Innovative Network of Professionals and a vibrant Business Hub to clients throughout the UK and Europe.


The company is based in

London Victoria

and its team boasts many years of experience in the Business Management and Consultancy sector.

If firms would like to fund their business ideas and/or products, there may be the right opportunity in some of the European funding schemes and
EPN Consulting
can help find those ones suitable to them.

EPN Consulting is constantly updated about EC activities and has got wide experience in assisting Clients during the preparation of proposals and, when needed, to manage existing projects.

The firm delivers comprehensive consulting services to businesses (B2B) with the required flexibility to suit any kind of organisation (public or private, SME or large corporates).

With assistance tailored on Clients' needs, EPN Consulting has fully qualified professionals helping Clients boost their business and their position on the market.

Consulting Areas range from European Affairs, to Intelligent Transport Systems (ITS), Sustainable Transport in Smart Cities and Energy & Environment plus additional capabilities focusing on promoting and implementing Innovation in private companies and public authorities.

The idea of providing a European Professionals Network along with Consultancy is quite unique and this makes
EPN Consulting perfect for business purposes.

Professionals who join EPN Consulting are entitled to showcase for FREE their expertise on this newsletter, on the News Section and on the Business Hub section of the EPN Consulting website with excellent chances to increase their business opportunities.
EPN Consulting Members can enjoy also additional services for free or at reduced rates.

Be Connected.
Be Contacted.
Join EPN Consulting
Are you based in London ?
If you are based in London and would like to know how
EPN Consulting
could bring benefits to your professional work,
and it will be our pleasure to meet you either in our office or at your premises for an informal chat.
Dear Subscriber,
Welcome to the March 2014 issue of the
EPN Consulting Newsletter
received every month by
over 2,100 selected professionals in Europe
.
As you can see in this newsletter and in the
Events section
of the EPN Consulting website in the next month or so
lots of deadlines are scheduled for submitting the first proposals to Horizon 2020 calls
.
The majority of these deadlines regard the 1st stage of 2-stage calls, therefore only 15 pages max are expected with an overall project budget. During the 2nd stage, if the 1st one is evaluated successfully, there will be time to add more technical and budgetary details.
With regard to Transport, the European Commission launched in Feb 2014 a consultation concerning "
A funding scheme supporting sustainable and efficient freight transport services
". There is still time to fill in the 43-question questionnaire that will close on 02 Apr 2014.
More information is available
here
.
Finally, if you intend to open a new business in a foreign country it may be useful to have first a look at the
Report on Global Corruption Barometer 2013
.
EPN Consulting as a Consultancy

Contact EPN Consulting
for more information: you may want to book our professional assistance to convert your project idea into a real & funded work.
Alternatively, if you need
pure consultancy
,
EPN Consulting
will carry out feasibility and viability studies that will include some intelligence on EU projects that have been already funded to catch ideas and adapt them to the Client's needs. This will ensure the design of cutting-edge solutions that avoid re-inventing the wheel with a much appreciated consequence of saving time and money.


EPN Consulting
provides assistance to public and private organisations as well as Universities and Research Centres.
Special attention on
cities
that would like to become "Smart" and be assisted during this challenging and exciting process as well as on
SMEs
that could enjoy a growth by using the great number of European funding available.

EPN Consulting
is also an ideal partner for your project consortium as we have got a lot of experience in dealing with European projects.
Contact us
to know more about how we can help you.
If some of you are already involved in European projects and would like to publicise your progress,
contact us
and you will be impressed by the range of opportunities that are waiting for you.
For instance, you could apply to the new
EPN Consulting Sponsorship Scheme
that has been carefully designed to help acquire/increase professional visibility in Europe and boost your business.
Contact us
to know which benefits you will generate by applying to this scheme.
EPN Consulting as a Network of Professionals
The EPN Consulting is not only a consulting firm but also a vibrant Network of Professionals that generates a lot of excellent know-how. If you are not a member yet, don't wait any longer and join us: a number of exclusive services are waiting for you.
We are happy to announce
the EPN Consulting membership fees in GBP will be kept
unchanged until 31 Dec 2014
whilst those in EUR may be revised quarterly (NO increase in Q1 2014 was applied)
.
The
EU Accession Countries will enjoy a fantastic 50%-discount
on membership fees until 31 Dec 2014!
Have you missed some of the previous issues of the
EPN Consulting Newsletter
? You can find all of them online
here
.
Finally, if you are already an EPN Consulting Member, please remember our
Member-Get-Member
campaign: if you introduce a new member both of you will receive a discount on your
membership fees
!
As this newsletter is also published on LinkedIn and Twitter, our Members gain immense visibility within and beyond Europe!
We wish you an energetic March!


This EPN Consulting Newsletter is delivered to your mailbox to inform you about the EPN Consulting activity as well as professional news & events, and business opportunities happening in Europe.
It is sent to both members and non-members willing to foster innovation in Europe.
Please be assured that all your data stored in our systems will never be given away/sold/disclosed.
EPN Consulting enforces a strict privacy policy and it is registered to the UK's
ICO (Information Commissioner's Office)
.
You receive this newsletter because you have been in touch with EPN Consulting or its Founder & CEO.
New Calls recently published
No new calls recently published
.
If you would like to be regularly informed on EC activities relevant to your areas of interest,
join EPN Consulting
and become one of our valuable members. You will receive exclusive services and first-hand items of information as well as gain immense visibility on the European scenario.
EPN Consulting Members enjoy discounts on EU projects preparation assistance as well as up to a fantastic 20%-discount on Training Courses packages. Join us!
Have you tried the "EPN Consulting for SMEs" New Service yet?

EPN Consulting is working hard to expand its Professionals Network and the quality of services to its members.
That's why on 1st Oct 2013 it was launched the "EPN Consulting for SMEs" service that includes Six Thematic SubNets (TSN) dedicated to SMEs (Small and Medium Enterprises). They regard the following professional areas:

TSN 1) Transport & Logistics
TSN 2) ICT
TSN 3) Environment & Energy
TSN 4) Mechanics
TSN 5) Buildings & Civil Infrastructures
TSN 6) Food & Agriculture
Current Members will be added to their relevant TSN
for FREE and forever
!
New PREMIUM and ULTIMATE Members will be added to their relevant SubNet for FREE.
New BASIC and STARTER Members will be added to their relevant SubNet after paying a small additional fee (respectively £50 or 70EUR and £30 or 40EUR).
Information Services provided within each TSN:
- Funding Opportunities specifically addressed to the chosen TSN (EU funds, banks, etc.) concerning Research & Innovation and Demonstration activities

- Events, fairs, conferences concerning the TSN topics

- Best practices reported in EU projects dealing with the TSN topics

- M&A news, large contracts signed, concerning the TSN market

- Potential synergies with other TSNs


More information on the EPN Consulting Membership is available
here
.
Better Public Transport Fare Policy for more resilient funding
Public Transport fares have been in the spotlight recently, prompting
UITP
(International Association of Public Transport) to publish a timely
Policy Brief
exploring the issues surrounding public transport pricing and offering vital guidance for decision-makers.
Public Transport needs resilient funding, but for this to happen its funding mix needs to be strengthened and diversified.
In the Policy Brief, UITP explains why regular, moderate and accountable fare adjustments should be the rule.
More information available
here
.
Transport - Regional European Electronic Toll Services (EETS) receive EU co-funding
04 Feb 2014 - The European Union is set to co-finance with over
2.2 Million EUR
from the TEN-T Programme a series of studies aiming to help realise EETS on a cross-border regional scale.

The studies, selected for funding under the 2012 TEN-T Multi-Annual Programme, specifically cover the electronically tolled primary road network of seven Member States (Austria, Denmark, France, Germany, Italy, Poland and Spain) plus Switzerland (receiving no EU support).
It aims to deploy EETS on the ground, taking into account the perspective of full European coverage.
ICT - 63 Billion EUR and 4.8 Million jobs. This is the app market in the next 5 years
13 Feb 2014 - The EU's app sector has gone from zero to digital superhero in less than five years. By 2018 it could employ 4.8 million people and contribute €63 billion to the EU economy according to a report presented in Brussels.
The study, carried out by GIGAOM and NUI Galway for the European Commission, shows that Europe's app developers
are up to the challenge of taking the global lead
.
Currently, EU and North American developers generate the same levels (42% each) of app revenues in crucial EU and US markets.
Although the future is bright, developers have raised concerns about the skills gap, connectivity and fragmentation which could put the app boom at risk.
Eurocities published its 2013 Annual Report and 2014 Work Programme

EUROCITIES is the network of major European cities. Its members are the elected local and municipal governments of major European cities.
EUROCITIES was founded in 1986 by the mayors of six large cities: Barcelona, Birmingham, Frankfurt, Lyon, Milan and Rotterdam.
Today, Eurocities brings together the local governments of over 130 of Europe's largest cities and 40 partner cities, that govern a total of 130 million citizens across 35 countries.
Eurocities' objective is to reinforce the important role that local governments should play in a multilevel governance structure. It aims to shape the opinions of Brussels stakeholders and ultimately shift the focus of EU legislation in a way which allows city governments to tackle strategic challenges at local level.
Eurocities recently published the 2013 Annual Report and 2014 Work Programme that can be found here (PDF).
Roaming - 300 Million Extra Customer for telecom companies when roaming ends, survey shows
17 Feb 2014 - According to a new survey of 28,000 EU citizens 94% of Europeans who travel outside their home country limit their use of services like Facebook, because of mobile roaming charges.
The European Commission calculates that telecoms companies are missing out on a market of around 300 million phone users because of current pricing strategies, with negative effects for other businesses such as app makers.
At the same time as booming use of mobile at home, especially use of mobile data, other effects of roaming premiums include:
47% would never use mobile internet in another EU country.

Only 1 out of 10 would use e-mails in the same way as at home

More than a quarter of us simply switch off our mobiles when we travel in the EU

Millions divert to SMS rather than pay for calls
Frequent travellers - the most lucrative section of the potential market - are more likely to switch-off their mobile phone data roaming capabilities than the occasional travellers.
The EC believes this is because frequent travellers are better informed about the real costs of data roaming in Europe than less frequent travellers.
More information available
here
.
Transport (UK) - E.A. claims that 60 miles/hour Motorways Speed Limit could increase Car Fuel Economy by 22%
24 Feb 2014 - With the Highway Agency's eight week consultation period for a proposed 60mph speed limit (instead of 70 mph) between junctions 28 to 35a of the M1 due to close next week, modelling by
Emissions Analytics
has found that the reduced limit could result in an average increase in fuel economy of 22%, varying between 15% and 34% depending on the make and model of car.
As publicised last week by Automotive PR, data from testing performed by Emissions Analytics, a tailpipe testing and analysis company, shows that real world vehicle emissions can deviate, sometimes drastically, from official figures.
Existing simulation models usually underestimate emissions, it claims, because they're not based on data collected in the field. Emissions Analytics's approach is claimed to provide a more realistic and constantly updated simulation.
Urban Transport (UK) - Car Sharing among solutions for London's bad Air Quality and Congestion
26 Feb 2014 - In 16 years,
London
is expected to have 10 million residents.
London's air quality is already the worst among European capitals,
and the city's popularity risks creating a city where residents waste ever more time and pollute ever more air looking for parking.
"Many aspects of London traffic are very good, for example the investment in public transport" ,says Malcolm Fergusson, transport and sustainability expert, and author of a new report about London traffic.
"But we still have too many cars, and the effect of the congestion charge is declining. We need more space for busses, bikes and delivery vehicles".
While the share of car trips is declining, London's growing population means the traffic is getting worse. The 10 million residents expecting to live here in 2030 will add a projected 350,000 cars to the 2.6m cars already populating the city's streets.
The EPN Consulting Sponsorship Scheme can help you expand Your Business:

Apply Now before its' too late

!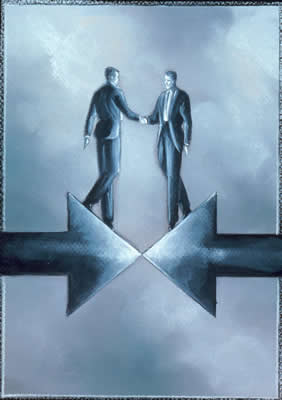 Increasing the visibility of businesses is vital to companies willing to see their turnover grow. It is now possible to implement this ambitious plan by applying to the EPN Consulting Sponsorship Scheme.
There are four Sponsorship packages (Bronze, Silver, Gold and Platinum) that include the publication of your corporate logo on this monthly Newsletter.
By choosing a richer package you can also publish one or more editorials on the newsletter as well as advertise events/workshops you will organise also on the EPN Consulting website (News and/or Events Sections).
With the Platinum package your visibility will be further increased with more features available including the publication of news about your activities on the EPN Consulting CEO Twitter and LinkedIn accounts.
You can choose to subscribe to this service for 6 or 12 months (renewals will be properly rewarded!) and pay either in British Pounds or in Euros. Don't miss this opportunity: get prepared to boost your 2014 business with an effective communication strategy: EPN Consulting is happy to advise on the best package for you.
EPN Consulting Members enjoy discounts that grow proportionally with their membership package.
More details of the EPN Consulting Sponsorship Scheme are available here.
Next Professional Events happening in Europe
Find out many more 2014 events on the
EPN Consulting
Events Section
.
There are
Fantastic Business Opportunities
for you
:
if you buy one of the
Sponsorship Packages
you could sponsor one or more events or even
have your logo on the top page of the Events Section (
Platinum, Gold, Silver, Bronze packages available). Please
drop us an email
if interested and we will provide you with all information.
EPN Consulting Members enjoy up to 20% discount on sponsoring packages. Join us!
The Website of the Month: INNOVATION POLICY PLATFORM

This month we have chosen the
Innovation Policy Platform, currently in beta phase.


The Innovation Policy Platform (IPP) is a joint initiative developed by the OECD (Organisation for Economic Co-operation and Development) and the World Bank. The aim of the platform is to provide policy practitioners around the world with a simple and easy-to-use tool, supporting them in the innovation policy-making process. This is done by facilitating collective learning about innovation policy, both conceptual and how-to aspects, tailored to the needs of developing and developed countries.
The IPP is expected to find a variety of users with different functional and informational needs, including:
- Policy makers who design and implement innovation policy, allocate resources, and set priorities for long-term development and growth agendas
- Policy analysts, particularly from government, universities, think tanks and consultancies, who inform policy making through concept development, analysis and advice
- International organisations who work with countries to improve the design and implementation of innovation policies
- Non-governmental stakeholders such as NGOs, firms, and entrepreneurs who engage in innovation policy processes
The EPN Consulting's Core Values

INDEPENDENT
to provide you with industry-unbiased solutions
EXPERIENCED
to quickly understand your problems and design bespoke solutions
FLEXIBLE
to meet all your requirements
TRUSTWORTHY
to allow you carry out your day-to-day business with peace of mind
CLIENT-ORIENTED
to exceed your expectations
INNOVATION-DRIVEN
to provide you with brand-new solutions
Do you know that EPN Consulting Members with ULTIMATE package could receive an additional newsletter entirely tailored on their needs?
Choose or Update to
the
EPN Consulting ULTIMATE package to receive bespoke information!
Please
contact us
for any question about becoming an EPN Consulting Member, proposing business offers, informing us on your business specialties, et cetera.