EPN Consulting is
The
European Professionals Network.
The


Read the EPN Consulting Paper, Professional News for Professional People!

In our digital paper you can find a selection of news concerning politics, economy, technology, education and more.

The
EPN Consulting Paper
is published twice a day (at 7 a.m. and 7 p.m. UK time) every day and it is completely FREE.

You can read it here and sign up to receive the paper automatically in your mailbox for your own convenience.

Our Sponsors


Would you like to sponsor this Newsletter and increase your visibility among Decision Makers?

Get in touch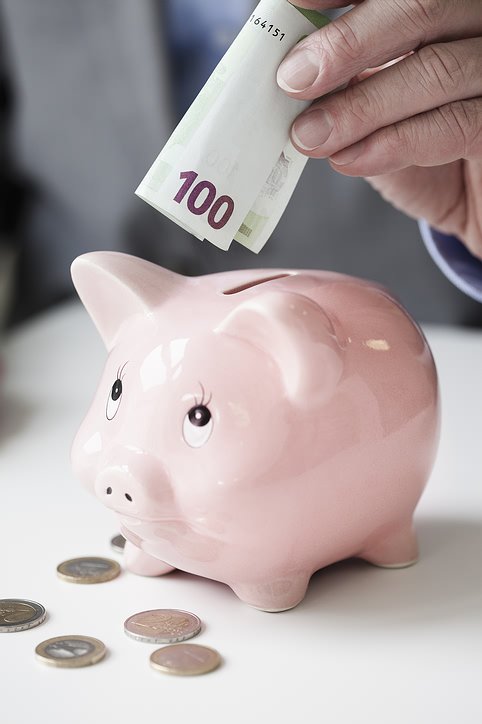 Save Money when joining


EPN Consulting !

For those who would like to join EPN Consulting, please mention the "EPNNL14" code when applying and you will receive an immediate


20% discount

on your enrolment fee!



This offer is dedicated to
new members only.

- INDEPENDENT
- EXPERIENCED
- FLEXIBLE
- TRUSTWORTHY
- CLIENT-ORIENTED
- INNOVATION-DRIVEN
EPN Consulting is member of:
ITS UK

How could you describe


to your colleagues and peers?


EPN Consulting is an energetic business offering Consultancy in several areas, an Innovative Network of Professionals and a vibrant Business Hub to clients throughout the UK and Europe.


The company is based in

London Victoria

and its team boasts many years of experience in the Business Management and Consultancy sector.

If firms would like to fund their business ideas and/or products, there may be the right opportunity in some of the European funding schemes and
EPN Consulting
can help find those ones suitable to them.

EPN Consulting is constantly updated about EC activities and has got wide experience in assisting Clients during the preparation of proposals and, when needed, to manage existing projects.

The firm delivers comprehensive consulting services to businesses (B2B) with the required flexibility to suit any kind of organisation (public or private, SME or large corporates).

With assistance tailored on Clients' needs, EPN Consulting has fully qualified professionals helping Clients boost their business and their position on the market.

Consulting Areas range from European Affairs, to Intelligent Transport Systems (ITS), Sustainable Transport in Smart Cities and Energy & Environment plus additional capabilities focusing on promoting and implementing Innovation in private companies and public authorities.

The idea of providing a European Professionals Network along with Consultancy is quite unique and this makes
EPN Consulting perfect for business purposes.

Professionals who join EPN Consulting are entitled to showcase for FREE their expertise on this newsletter, on the News Section and on the Business Hub section of the EPN Consulting website with excellent chances to increase their business opportunities.
EPN Consulting Members can enjoy also additional services for free or at reduced rates.

Be Connected.
Be Contacted.
Join EPN Consulting
Are you based in London ?
If you are based in London and would like to know how
EPN Consulting
could bring benefits to your professional work,
and it will be our pleasure to meet you either in our office or at your premises for an informal chat.
Dear Subscriber,
Welcome to the January 2014 issue of the
EPN Consulting Newsletter
received every month by
over 2,100 selected professionals in Europe
.
As expected, last 11 Dec 2013 HORIZON 2020, the new European funding programme, was published with a huge number of calls covering nearly every field of our life, from scientific & technical to social and environmental topics.
Over the 2014-2015 period,
15 Billion Euros of funding
have been allocated in order to stimulate the European economy growth.
More details in the section below.
On 01 Jan 2014 Greece assumed the EU Council Presidency and will hold it until 30 June 2014 when it will be handed over to Italy until the end of 2014.
It is now possible to follow activities and initiatives of the Greek presidency by visiting the relevant website:
http://gr2014.eu/
On 01 Jan 2014 another good news for the EU: the Baltic country of Latvia became the 18th EU Member State adopting the Euro currency. Official communication was delivered on 31 Dec 2013:
http://europa.eu/rapid/press-release_IP-13-1307_en.htm
.
A specific website was prepared to inform Latvians about the currency change over:
http://www.eiro.lv/en/sakums
If you would like to know more about Latvia, we have dedicated the entire "website of the month" section with some useful links.
EPN Consulting as a Consultancy

Contact EPN Consulting
for more information: you may want to book our professional assistance to convert your project idea into a real & funded work.
Alternatively, if you need
pure consultancy
,
EPN Consulting
will carry out feasibility and viability studies that will include some intelligence on EU projects that have been already funded to catch ideas and adapt them to the Client's needs. This will ensure the design of cutting-edge solutions that avoid re-inventing the wheel with a much appreciated consequence of saving time and money.


EPN Consulting
provides assistance to public and private organisations as well as Universities and Research Centres.

EPN Consulting
is also an ideal partner for your project consortium as we have got a lot of experience in dealing with European projects.
Contact us
to know more about how we can help you.
If some of you are already involved in European projects and would like to publicise your progress,
contact us
and you will be impressed by the range of opportunities that are waiting for you.
For instance, you could apply to the new
EPN Consulting Sponsorship Scheme
that has been carefully designed to help acquire/increase professional visibility in Europe and boost your business.
Contact us
to know which benefits you will generate by applying to this scheme.
EPN Consulting as a Network of Professionals
The EPN Consulting is not only a consulting firm but also a vibrant Network of Professionals that generates a lot of excellent know-how. If you are not a member yet, don't wait any longer and join us: a number of exclusive services are waiting for you.
We are happy to announce
the EPN Consulting membership fees in GBP will be kept
unchanged until 31 Dec 2014
whilst those in EUR may be revised quarterly (although NO increase in Q1 2014 was applied)
.
The
EU Accession Countries will enjoy a fantastic 50%-discount
on membership fees until 31 Dec 2014!
Have you missed some of the previous issues of the
EPN Consulting Newsletter
? You can find all of them online
here
.
Finally, if you are already an EPN Consulting Member, please remember our
Member-Get-Member
campaign: if you introduce a new member both of you will receive a discount on your
membership fees
!
As this newsletter is also published on LinkedIn and Twitter, our Members gain immense visibility within and beyond Europe!
We wish you a promising January!


This EPN Consulting Newsletter is delivered to your mailbox to inform you about the EPN Consulting activity as well as professional news & events, and business opportunities happening in Europe.
It is sent to both members and non-members willing to foster innovation in Europe.
Please be assured that all your data stored in our systems will never be given away/sold/disclosed.
EPN Consulting enforces a strict privacy policy and it is registered to the UK's
ICO (Information Commissioner's Office)
.
You receive this newsletter because you have been in touch with EPN Consulting or its Founder & CEO.
New Calls recently published
HORIZON 2020


As expected on 11 Dec 2013 the new Horizon 2020 calls were published.
There are 12 focus areas with the relevant 2014 budget allocated:
- Personalising Health and Care - 549 Million EUR
- Sustainable Food Security - 138 Million EUR
- Blue Growth: Unlocking the Potential of Seas and Oceans - 100 Million EUR
- Digital Security - 47 Million EUR
- Smart Cities and Communities - 92 Million EUR
- Competitive Low-Carbon Energy - 359 Million EUR
- Energy Efficiency - 98 Million EUR
- Mobility for Growth - 375 Million EUR
- Waste: a Resource to Re-cycle, Re-use and Recover Raw Materials - 73 Million EUR
- Water Innovation: Boosting its Value for Europe - 67 Million
- Overcoming the Crisis: New Ideas, Strategies and Governance Structures for Europe - 35 Million EUR
- Disaster-Resilience: Safeguarding and Securing Society, including adapting to Climate Change - 72 Million EUR
Besides, there are also funds for Industrial Leadership, Cross-Cutting Issues, Excellent Frontier Research and Science for Policy.
More details in this EC press release and on the EC Participant Portal.
TEN-T
The TEN-T Calls for Proposals (Multi-Annual and Annual), published on 11 Dec 2013, make 350 Million EUR available to fund European transport infrastructure projects in all Transport modes - Air, Rail, Road, and Maritime/inland waterways - plus Logistics and Intelligent Transport Systems, and all EU Member States.
The TEN-T Executive Agency organised an Info Day on 13 December 2013 where the content of each Call as well as the application procedure were explained by Agency and DG MOVE officials.
Projects proposals regarding Priority Projects, Motorways of the Sea (MoS), European Rail Traffic Management Systems (ERTMS), Air Traffic Management (ATM), Intelligent Transport Systems (ITS) including the European Electronic Tolling System (EETS) must be submitted by 11 Mar 2014.
More details are available here.
If you would like to be regularly informed on EC activities relevant to your areas of interest,
join EPN Consulting
and become one of our valuable members. You will receive exclusive services and first-hand items of information as well as gain immense visibility on the European scenario.
EPN Consulting Members enjoy discounts on EU projects preparation assistance as well as up to a fantastic 20%-discount on Training Courses packages. Join us!
Have you tried the "EPN Consulting for SMEs" New Service yet?

EPN Consulting is working hard to expand its Professionals Network and the quality of services to its members.
That's why on 1st Oct 2013 it was launched the "EPN Consulting for SMEs" service that includes Six Thematic SubNets (TSN) dedicated to SMEs (Small and Medium Enterprises). They regard the following professional areas:

TSN 1) Transport & Logistics
TSN 2) ICT
TSN 3) Environment & Energy
TSN 4) Mechanics
TSN 5) Buildings & Civil Infrastructures
TSN 6) Food & Agriculture
Current Members will be added to their relevant TSN
for FREE and forever
!
New PREMIUM and ULTIMATE Members will be added to their relevant SubNet for FREE.
New BASIC and STARTER Members will be added to their relevant SubNet after paying a small additional fee (respectively £50/70 EUR and £30 /40 EUR).
Information Services provided within each TSN:
- Funding Opportunities specifically addressed to the chosen TSN (EU funds, banks, etc.) concerning Research & Innovation and Demonstration activities

- Events, fairs, conferences concerning the TSN topics

- Best practices reported in EU projects dealing with the TSN topics

- M&A news, large contracts signed, concerning the TSN market

- Potential synergies with other TSNs


More information on the EPN Consulting Membership is available
here
.
EPN Consulting attended the European H2020 Transport Info Day
The EPN Consulting CEO
Dr Ing Stefano Mainero
attended in Brussels the Transport Info day organised by the European Commission to introduce the Transport 2014-2015 work programme within Horizon 2020.
Being Horizon 2020 launched the week before it was a timely event to better understand topics and submission rules of this new funding framework. It was also a great opportunity to meet up with peers and discuss collaboration opportunities.

Presentations of the day are available
here
.
Joint Committment to achieving ERA's goals reaffirmed
Brussels, 13 Dec 2013 - The European Commission and organisations representing key research organisations and research funding bodies reaffirmed their joint commitment to achieving the goals of the
European Research Area (ERA)
.
They signed a Joint Declaration on continued and closer cooperation. The six research stakeholder organisations represented were the European Association of Research and Technological Organisations (EARTO), the European University Association (EUA), the League of European Research Universities (LERU), NordForsk, Science Europe and the Conference of European Schools for Advanced Engineering Education and Research (CESAER).
More information is available
here
.
The ERA Progress Report 2013 is available
here
.
Eurobarometer Survey: How Green are European SMEs?
Brussels, 17 Dec 2013 - The European Commission published an extensive survey - the second of its kind - to understand the views and attitudes of Small and Medium sized Enterprises (SMEs) towards three core environmental themes:
green jobs
,
resource efficiency
and
green markets
.
The results show that in 2013, European SMEs added more green jobs, made improvements in resource efficiency and are contributing to the transition to a low-carbon economy.
It is estimated that in 2012 there were 20.3 million small and medium-sized enterprises (SMEs) in the European Union, representing 98% of all businesses and providing around 90 million jobs in the single market (IP/13/1156).
SMEs are the backbone of the European economy and their contribution is essential for pursuing the goals of 'Europe 2020', the EU's strategy for smart, sustainable and inclusive growth.
However, SMEs find it more difficult to comply with environmental legislation than large companies. A lack of expertise, lengthy approval procedures for new products and a lack of consumer demand are the main obstacles that prevent SMEs from entering the green markets. The aim of this Eurobarometer survey was to evaluate how European SMEs are faring in green jobs, resource efficiency and green markets, compared to a similar survey which took place in early 2012 (MEMO/12/218).
The survey included more than 11,000 SMEs in the 28 EU Member States, as well as Albania, Iceland, Liechtenstein, the former Yugoslav Republic of Macedonia, Montenegro, Norway, the Republic of Serbia, Turkey, Israel and the USA.
More information is available
here
.
Transport - EU Parliament committee paves the way for a Single European Rail Area
1
7 Dec 2013 - The European Commission welcomes the adoption by the
European Parliament's Transport and Tourism Committee (TRAN)
of the reports on the six legislative proposals forming the "Fourth Railway Package".
Commission Vice-President Siim Kallas, responsible for mobility and transport, said:
"The vote today is a milestone in view of the completion of the Single European Rail Area, made possible by the determination of committee members. This vote creates momentum for further progress in the Council under the Greek Presidency. Our final aim is to deliver better quality and more choice for more competitive rail services in Europe".
Rail is a vital part of the EU transport system, with a key role in addressing rising traffic demand, congestion, fuel security and decarbonisation.
The EC welcomed that the TRAN Committee
endorsed the objectives of introducing competition on domestic commercial passenger services by 2019;
maintains guarantees for an effective independence of the infrastructure manager in the exercise of all of its functions, while introducing greater flexibility for Member States - notably by reinforcing the role of national rail regulators;
confirmed clear rules to ensure financial transparency within vertically integrated structures, which are essential to ensure an equal and non-discriminatory access to the network;
confirmed that competitive tendering for public service contracts in rail should be a leading principle.
However, the Commission would have preferred a more limited possibility to award rail contracts directly - but will continue to work with co-legislators in order to achieve a more balanced approach.
More information is available
here
.
Transport - the EC Urban Mobility Package
17 Dec 2013 -Cities are home to over 70% of the EU population and account for some 85% of the Union's GDP.
Most journeys begin and end in cities. In many urban areas, however, increasing demand for urban mobility has created a situation that is not sustainable: severe congestion, poor air quality, noise emissions and high levels of CO2 emissions. Urban congestion jeopardises EU goals for a competitive and resource-efficient transport system.
With the Urban Mobility Package, the Commission reinforces its supporting measures in the area of urban transport by:
Sharing experiences, show-casing best practices, and fostering cooperation
Providing targeted financial support
Focusing Research & Innovation on delivering solutions for urban mobility challenges
Involving the Member States and enhance international cooperation
More information on the Urban Mobility Package is
here
and related Frequently Asked Questions are
here
.
Six Things we learned about our Changing Climate in 2013
27 Dec 2013 - Despite many successful scientific discoveries, it's important to remember that, in terms of the long-term survival of both our species and all others on the planet, 2013 is remarkable for a much darker reason.
It's a year in which we've pushed the climate further than ever away from its natural state, learned more than ever about the dire consequences of doing so, and done as little as ever to stop it.
As GreenHouse Gas (GHG) emissions soar unabated and the ramifications become rapidly apparent, here's a rundown of what we learned about climate change in 2013:
- There are record levels of GHG in the atmosphere
- Global Warming may have appeared to slow down but it is an illusion
- An overwhelming majority of scientists agree that human activities are changing the climate
- Climate Change is already impacting your life
- There is not nearly enough being done to stop climate change
- There is one key formula to preventing catastrophic climate change
More information available
here
.
Interview with the President of the European Central Bank
30 Dec 2013 - The European Central Bank website reported an interview of their President, Mr Mario Draghi, with Der Spiegel magazine about the current economic crisis.
One of the questions asked was:
SPIEGEL: The economic crisis in Europe is still threatening to blow up the euro. Growth is low, so unemployment in southern Europe is reaching record levels.
DRAGHI: The crisis has not been overcome, but there are many encouraging signs. The economy is recovering in many countries, the imbalances in European trade are declining and the budget deficits in the monetary union are falling. That's more than was expected a year ago.
It is a good reading describing facts and forecast about economy and politics in Europe when the 2014 was close to begin.
The whole interview is available
here
.
The EPN Consulting Sponsorship Scheme can help you expand Your Business:

Apply Now before its' too late

!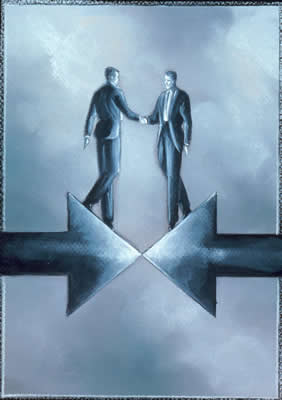 Increasing the visibility of businesses is vital to companies willing to see their turnover grow. It is now possible to implement this ambitious plan by applying to the EPN Consulting Sponsorship Scheme.
There are four Sponsorship packages (Bronze, Silver, Gold and Platinum) that include the publication of your corporate logo on this monthly Newsletter.
By choosing a richer package you can also publish one or more editorials on the newsletter as well as advertise events/workshops you will organise also on the EPN Consulting website (News and/or Events Sections).
With the Platinum package your visibility will be further increased with more features available including the publication of news about your activities on the EPN Consulting CEO Twitter and LinkedIn accounts.
You can choose to subscribe to this service for 6 or 12 months (renewals will be properly rewarded!) and pay either in British Pounds or in Euros. Don't miss this opportunity: get prepared to boost your 2014 business with an effective communication strategy: EPN Consulting is happy to advise on the best package for you.
EPN Consulting Members enjoy discounts that grow proportionally with their membership package.
More details of the EPN Consulting Sponsorship Scheme are available here.
Next Professional Events happening in Europe
[...]
Find out many more 2014 events on the
EPN Consulting
Events Section
.
There are
Fantastic Business Opportunities
for you:
if you buy one of the
Sponsorship Packages you could sponsor one or more events or even
have your logo on the top page of the Events Section (Platinum, Gold, Silver, Bronze packages available). Please drop us an email if interested and we will provide you with all information.
EPN Consulting Members enjoy up to 20% discount on sponsoring packages. Join us!
The Website of the Month: LATVIA (LV)

This month we have chosen some websites regarding Latvia to celebrate their joining the Eurozone on 1st Jan 2014.


Latvia (Latvija),
officially the
Republic of Latvia
(
Latvijas Republika
), is a
country
in the
Baltic region
of
Northern Europe
. It is bordered to the north by
Estonia
, to the south by
Lithuania
, to the east by
Russia
, and to the southeast by
Belarus
and by a maritime border to the west with
Sweden
. With 2,008,700 inhabitantsand a territory of 64,589 km2it is one of the least populous and least densely populated countries of the
European Union
. The capital of Latvia is
Riga
. The official language is
Latvian
.
The EPN Consulting's Core Values

INDEPENDENT
to provide you with industry-unbiased solutions
EXPERIENCED
to quickly understand your problems and design bespoke solutions
FLEXIBLE
to meet all your requirements
TRUSTWORTHY
to allow you carry out your day-to-day business with peace of mind
CLIENT-ORIENTED
to exceed your expectations
INNOVATION-DRIVEN
to provide you with brand-new solutions
Do you know that EPN Consulting Members with ULTIMATE package could receive an additional newsletter entirely tailored on their needs?
Choose or Update to
the
EPN Consulting ULTIMATE package to receive bespoke information!
Please
contact us
for any question about becoming an EPN Consulting Member, proposing business offers, informing us on your business specialties, et cetera.