EPN Consulting is
The
European Professionals Network.
The


Read the EPN Consulting Paper, Professional News for Professional People!

In our digital paper you can find a selection of news concerning politics, economy, technology, education and more.

The
EPN Consulting Paper
is published twice a day (at 7 a.m. and 7 p.m. UK time) every day and it is completely FREE.

You can read it here and sign up to receive the paper automatically in your mailbox for your own convenience.

Our Sponsors


Would you like to sponsor this Newsletter and increase your visibility among Decision Makers?

Get in touch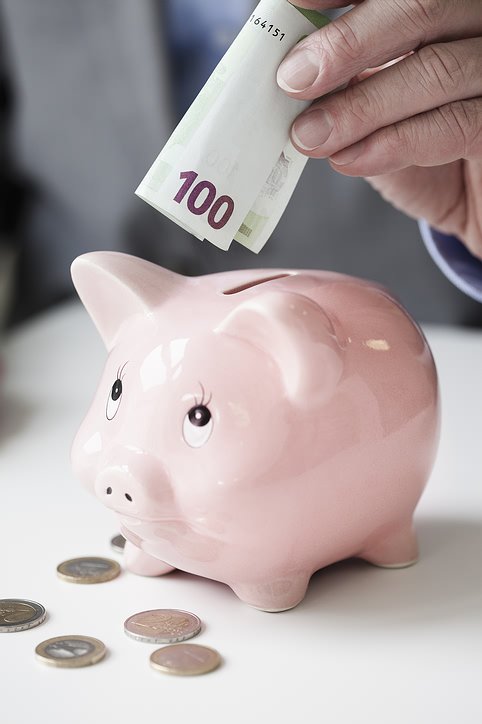 Save Money when joining


EPN Consulting !

For those who would like to join EPN Consulting, please mention the "EPNNL13" code when applying and you will receive an immediate


20% discount

on your enrolment fee!



This offer is dedicated to
new members only.

- INDEPENDENT
- EXPERIENCED
- FLEXIBLE
- TRUSTWORTHY
- CLIENT-ORIENTED
- INNOVATION-DRIVEN
EPN Consulting is member of:
ITS UK

How could you describe


to your colleagues and peers?


EPN Consulting is an energetic business offering Consultancy in several areas, an Innovative Network of Professionals and a vibrant Business Hub to clients throughout the UK and Europe.


The company is based in

London Victoria

and its team boasts many years of experience in the Business Management and Consultancy sector.

If firms would like to fund their business ideas and/or products, there may be the right opportunity in some of the European funding schemes and
EPN Consulting
can help find those ones suitable to them.

EPN Consulting is constantly updated about EC activities and has got wide experience in assisting Clients during the preparation of proposals and, when needed, to manage existing projects.

The firm delivers comprehensive consulting services to businesses (B2B) with the required flexibility to suit any kind of organisation (public or private, SME or large corporates).

With assistance tailored on Clients' needs, EPN Consulting has fully qualified professionals helping Clients boost their business and their position on the market.

Consulting Areas range from European Affairs, to Intelligent Transport Systems (ITS), Sustainable Transport in Smart Cities and Energy & Environment plus additional capabilities focusing on promoting and implementing Innovation in private companies and public authorities.

The idea of providing a European Professionals Network along with Consultancy is quite unique and this makes
EPN Consulting perfect for business purposes.

Professionals who join EPN Consulting are entitled to showcase for FREE their expertise on this newsletter, on the News Section and on the Business Hub section of the EPN Consulting website with excellent chances to increase their business opportunities.
EPN Consulting Members can enjoy also additional services for free or at reduced rates.

Be Connected.
Be Contacted.
Join EPN Consulting
Are you based in London ?
If you are based in London and would like to know how
EPN Consulting
could bring benefits to your professional work,
and it will be our pleasure to meet you either in our office or at your premises for an informal chat.
Dear Subscriber,
Welcome to the December 2013 issue of the
EPN Consulting Newsletter
received every month by
over 2,100 selected professionals in Europe
.
HORIZON 2020 is nearly there!
As we have mentioned many times in previous issues the new Research & Innovation programme, Horizon 2020, is going to be published on 11 Dec 2013 with lots of new calls in several disciplines: Transport, Smart Cities, Energy, Environment, ICT, Robotics, Social Sciences, Food & Agriculture, etc.
Horizon 2020 has a
70-Billion EUR
budget allocated (79,401.83 Million EUR in today's prices) until 2020 which is part of the
Multi-annual Financial Framework
(MFF) that was recently approved (below in this issue more details) under the "
Competitiveness for Growth and Jobs
" paragraph of the "
Smart and Inclusive Growth
" area.
The official announcement was made on 21 Nov 2013 and can be found
here
.
There are some events already planned in several countries to explain details of this new funding programme.
Calendars of these events per country and per themes are available
here
.
COSME is nearly there!
Good news for SMEs that now can enjoy a specific programme,
COSME
, aiming to ease
the access to credit problems that
small businesses currently face
.
To foster SMEs Competitiveness the European Commission allocated
2.3 Billion EUR
budget over the 2014-2020 period.
More details are available
here
.
More information will follow on the JAN 2014 issue of the EPN Consulting Newsletter.
EPN Consulting as a Consultancy

Contact EPN Consulting
for more information: you may want to book our professional assistance to convert your project idea into a real & funded work.
Alternatively, if you need
pure consultancy
,
EPN Consulting
will carry out feasibility and viability studies that will include some intelligence on EU projects that have been already funded to catch ideas and adapt them to the Client's needs. This will ensure the design of cutting-edge solutions that avoid re-inventing the wheel with a much appreciated consequence of saving time and money.


EPN Consulting
provides assistance to public and private organisations as well as Universities and Research Centres.

EPN Consulting
is also an ideal partner for your project consortium as we have got a lot of experience in dealing with European projects.
Contact us
to know more about how we can help you.
If some of you are already involved in European projects and would like to publicise your progress,
contact us
and you will be impressed by the range of opportunities that are waiting for you.
For instance, you could apply to the new
EPN Consulting Sponsorship Scheme
that has been carefully designed to help acquire/increase professional visibility in Europe and boost your business.
Contact us
to know which benefits you will generate by applying to this scheme.
EPN Consulting as a Network of Professionals
The EPN Consulting is not only a consulting firm but also a vibrant Network of Professionals that generates a lot of excellent know-how. If you are not a member yet, don't wait any longer and join us: a number of exclusive services are waiting for you.
We are happy to announce
the EPN Consulting membership fees in GBP will be kept
unchanged
until 31 Dec 2014
whilst those in EUR may be revised quarterly (no increase in 2013)
.
The
EU Accession Countries will enjoy a fantastic 50%-discount
on membership fees until 31 Dec 2014!
Have you missed some of the previous issues of the
EPN Consulting Newsletter
? You can find all of them online
here
.
Finally, if you are already an EPN Consulting Member, please remember our
Member-Get-Member
campaign: if you introduce a new member both of you will receive a discount on your
membership fees
!
As this newsletter is also published on LinkedIn and Twitter, our Members gain immense visibility within and beyond Europe!
We wish you a Very Happy Christmas and Prosperous 2014!


This EPN Consulting Newsletter is delivered to your mailbox to inform you about the EPN Consulting activity as well as professional news & events, and business opportunities happening in Europe.
It is sent to both members and non-members willing to foster innovation in Europe.
Please be assured that all your data stored in our systems will never be given away/sold/disclosed.
EPN Consulting enforces a strict privacy policy and it is registered to the UK's
ICO (Information Commissioner's Office)
.
You receive this newsletter because you have been in touch with EPN Consulting or its Founder & CEO.
New Calls recently published
During last month the following new FP7 call was launched.
- 27 Nov 2013 - FCH JU Call for Proposals 2013 Part II (deadline 27 Feb 2014)



On 11 Dec 2013

HORIZON 2020

will be launched and many new calls in several disciplines will be available.

EPN Consulting is following closely the progress of this new 2014-2020 funding programme to better serve members and customers.
Visit the
EU Projects Consultancy
for more information.
If you would like to be regularly informed on EC activities relevant to your areas of interest,
join EPN Consulting
and become one of our valuable members. You will receive exclusive services and first-hand items of information as well as gain immense visibility on the European scenario.
EPN Consulting Members enjoy discounts on EU projects assistance as well as up to a fantastic 20%-discount on Training Courses packages. Join us!
Have you tried the "EPN Consulting for SMEs" New Service yet?
EPN Consulting is working hard to expand its Professionals Network and the quality of services to its members.
That's why on 1st Oct 2013 it was launched the "EPN Consulting for SMEs" service that includes Six Thematic SubNets (TSN) dedicated to SMEs (Small and Medium Enterprises). They regard the following professional areas:

TSN 1) Transport & Logistics
TSN 2) ICT
TSN 3) Environment & Energy
TSN 4) Mechanics
TSN 5) Buildings & Civil Infrastructures
TSN 6) Food & Agriculture
Current Members will be added to their relevant TSN
for FREE and forever
!
New Members will be added to their relevant SubNet
for FREE until 31 Dec 2013
.
As of Jan 2014 Premium and Ultimate members will continue to join SubNets for FREE, New Basic and Starter members will pay a small additional fee.
Information Services provided within each TSN:
- Funding Opportunities specifically addressed to the chosen TSN (EU funds, banks, etc.) concerning Research & Innovation and Demonstration activities

- Events, fairs, conferences concerning the TSN topics

- Best practices reported in EU projects dealing with the TSN topics

- M&A news, large contracts signed, concerning the TSN market

- Potential synergies with other TSNs


More information on the EPN Consulting Membership is available
here
.
EPN Consulting attended the ITS Conference 2013
EPN Consulting
attended the ITS (Intelligent Transport Systems) Conference 2013 in Brussels on 02 Dec 2013.
It was an excellent opportunity to meet up with colleagues and peers as well as be informed on the European Commission (EC) priorities in this sector such as inter-modality, co-modality, dedicated portals to journey planning, etc.
EPN Consulting
, widely recognised for its competence in the Transport field and in relation with the EC decisions, will stay constantly informed on technical and policy matters to exceed its public and private clients' expectations.
The EU's Economic Governance explained
Brussels, 12 Nov 2013 - The lessons learned from the recent economic, financial and sovereign debt crisis have led to successive reforms of the EU's rules, introducing, among other things, new surveillance systems for budgetary and economic policies and a new budgetary timeline.
The new rules (introduced through the Six Pack, the Two Pack and the Treaty on Stability, Coordination and Governance) are grounded in the European Semester, the EU's policy-making calendar.
This integrated system ensures that there are clearer rules, better coordination of national policies throughout the year, regular follow-up and swifter sanctions for breaching the rules. This helps Member States to deliver on their budgetary and reform commitments while making the Economic and Monetary Union as a whole more robust.
The following are the essential features of the new system:
- COORDINATION THROUGHOUT THE YEAR: THE EUROPEAN SEMESTER
- MORE RESPONSIBLE BUDGETING
- STEPPED-UP SURVEILLANCE IN THE EURO AREA
- MONITORING EXTENDED TO MACROECONOMIC IMBALANCES
- A BLUEPRINT FOR THE FUTURE
More information is available
here
.
European Semester 2014: Strengthening the Recovery
Brussels, 13 Nov 2013 - The biggest challenge now facing Europe's economy is how to sustain the recovery that is now underway. This is the main message of this year's Annual Growth Survey (AGS), adopted by the Commission.


Its adoption kicks off the fourth European Semester of economic policy coordination in an environment where growth is beginning to return and Member States are making progress on correcting the imbalances that developed before the crisis.


That is why the Commission maintains its balanced strategy for growth and jobs, and its focus on five main priorities over the coming year:
Pursuing differentiated, growth-friendly fiscal consolidation

Restoring bank lending to the economy

Promoting growth and competitiveness for today and tomorrow

Tackling unemployment and the social consequences of the crisis

Modernising public administration
More information is available
here
.
Open Data - EU Satellite Data to be freely available
18 Nov 2013 - Satellite observations have become vital to our understanding of the environment.
From Dec 2013 the European Commission will provide FREE, FULL and OPEN access to a wealth of data gathered by
Copernicus
, Europe's Earth observation system.
Copernicus
already gathers and processes data from satellites. In the future it will expand to include six dedicated satellite missions, called Sentinels, to be launched from 2014 onwards. It is hoped that the freely available data will help further environmental understanding, allowing businesses, researchers, citizens and policy makers to integrate greater environmental knowledge into everything they do.
More information is available
here
.
1 Trillion EUR to invest in Europe's Future: The EU Budget
19 Nov 2013 -
T
he European Parliament voted in favour of the EU's
Multiannual Financial Framework (MFF)
for the years 2014 to 2020.
The consent of the EP clears the way for the final approval by the Council in the coming weeks. Two and a half years of intense negotiations, since the Commission had tabled its proposals on 29 June 2011, have come to an end.
European Commission President Josť Manuel Barroso welcomed the vote:

"This is a great day for Europe. The European Parliament has given its final blessing to the European budget from 2014 until 2020, thus bringing successfully an end to long negotiations. Now, the Council can seal the deal shortly. The European Union will invest almost 1 trillion euros in growth and jobs between 2014 and 2020 [...]"
.
Among all, within this budget there are allocated the Research & Innovation programme
HORIZON 2020
, the
COSME
programme dedicated to SMEs and the
CONNECTING EUROPE FACILITY
(CEF) dedicated to infrastructures investments in Transport, ICT, Energy.
More information available
here
.
The Multiannual Financial Framework 2014-2020 - Frequently Asked Questions
Green Light for ERASMUS+: 14.7 Billion EUR available for Skills and Employability until 2020
19 Nov 2013 -
Erasmus+, the new EU programme for education, training, youth and sport, due to begin in January 2014, was approved by the European Parliament.

Aimed at boosting skills, employability and supporting the modernisation of education, training and youth systems, the seven-year programme will have a budget of €14.7 billion - 40% higher than current levels.

More than 4 million people will receive support to study, train, work or volunteer abroad, including 2 million higher education students, 650 000 vocational training students and apprentices, as well as more than 500 000 going on youth exchanges or volunteering abroad.

Students planning a full Master's degree abroad, for which national grants or loans are seldom available, will benefit from a new loan guarantee scheme run by the European Investment Fund.

Erasmus+ will also provide funding for education and training staff, youth workers and for partnerships between universities, colleges, schools, enterprises, and not-for-profit organisations.
More information and statistics available
here
.
Making Europe's Cities Smarter
26 Nov 2013 - At a
conference
hosted by the European Commission, city leaders, CEOs and civil society leaders discussed the actions outlined in the "
Smart Cities Strategic Implementation Plan
" and how to put them into practice. The Commission announced that it will launch an 'Invitation for Smart City and Community Commitments' in Spring 2014 to mobilise work on the action plan's priorities. The plan is part of Europe's fifth "Innovation Partnership".
The Commission intends to make available approximately EUR 200 million for Smart Cities and communities in the 2014-2015 budgets of the Horizon 2020 Research & Innovation programme, to accelerate progress and enlarge the scale of roll-out of smart cities solutions. There will also be possibilities to access the European Structural and Investment Funds.
The European Innovation Partnership (EIP) in Smart cities and communities focuses on those areas where ICT, energy and mobility overlap, and identifies the most effective, common approaches and solutions. European cities and regions are different from each other, but they also have many similar needs that can be tackled best through a common approach. This is where the Partnership can provide its added value.
More information available
here
.
The EPN Consulting Sponsorship Scheme can help you expand Your Business:

Apply Now before its' too late

!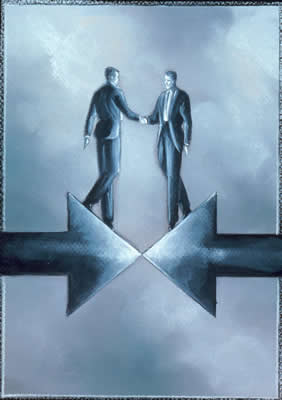 Increasing the visibility of businesses is vital to companies willing to see their turnover grow. It is now possible to implement this ambitious plan by applying to the EPN Consulting Sponsorship Scheme.
There are four Sponsorship packages (Bronze, Silver, Gold and Platinum) that include the publication of your corporate logo on this monthly Newsletter.
By choosing a richer package you can also publish one or more editorials on the newsletter as well as advertise events/workshops you will organise also on the EPN Consulting website (News and/or Events Sections).
With the Platinum package your visibility will be further increased with more features available including the publication of news about your activities on the EPN Consulting CEO Twitter and LinkedIn accounts.
You can choose to subscribe to this service for 6 or 12 months (renewals will be properly rewarded!) and pay either in British Pounds or in Euros. Don't miss this opportunity: get prepared to boost your 2014 business with an effective communication strategy: EPN Consulting is happy to advise on the best package for you.
EPN Consulting Members enjoy discounts that grow proportionally with their membership package.
More details of the EPN Consulting Sponsorship Scheme are available here.
Next Professional Events happening in Europe
[...]
Find out many more 2014 events on the EPN Consulting
Events Section
.
There are
Fantastic Business Opportunities
for you:
if you buy one of the
Sponsorship Packages you could sponsor one or more events or even
have your logo on the top page of the Events Section (Platinum, Gold, Silver, Bronze packages available). Please drop us an email if interested and we will provide you with all information.
EPN Consulting Members enjoy up to 20% discount on sponsoring packages. Join us!
The Website of the Month: INNOVACCESS

This month we have chosen the INNOVACCESS, a European Network of National Intellectual Property Offices, which we think it could be useful to those of you that intend to take part in the new HORIZON 2020 calls while having your ideas and intellectual properties protected.


Following the initiative of the European Commission the European Network of National Intellectual Property (IP) Offices currently brings together IP offices from 30 European countries. The network particularly aims to streamline IP services for Small and Medium-sized Enterprises (SMEs) that are provided by the individual national offices to offer an improved IP service portfolio for SMEs in Europe. Making them recognize the importance of IP and enabling them to manage and safeguard their intellectual assets is key to ensuring innovation and competitiveness in Europe.
The EPN Consulting's Core Values

INDEPENDENT
to provide you with industry-unbiased solutions
EXPERIENCED
to quickly understand your problems and design bespoke solutions
FLEXIBLE
to meet all your requirements
TRUSTWORTHY
to allow you carry out your day-to-day business with peace of mind
CLIENT-ORIENTED
to exceed your expectations
INNOVATION-DRIVEN
to provide you with brand-new solutions
Do you know that EPN Consulting Members with ULTIMATE package could receive an additional newsletter entirely tailored on their needs?
Choose or Update to
the
EPN Consulting ULTIMATE package to receive bespoke information!
Please
contact us
for any question about becoming an EPN Consulting Member, proposing business offers, informing us on your business specialties, et cetera.