EPN Consulting is
The
European Professionals Network.
The


Read the EPN Consulting Paper, Professional News for Professional People!

In our digital paper you can find a selection of news concerning politics, economy, technology, education and more.

The
EPN Consulting Paper
is published twice a day (at 7 a.m. and 7 p.m. UK time) every day and it is completely FREE.

You can read it here and sign up to receive the paper automatically in your mailbox for your own convenience.

Our Sponsors


Would you like to sponsor this Newsletter and increase your visibility among Decision Makers?

Get in touch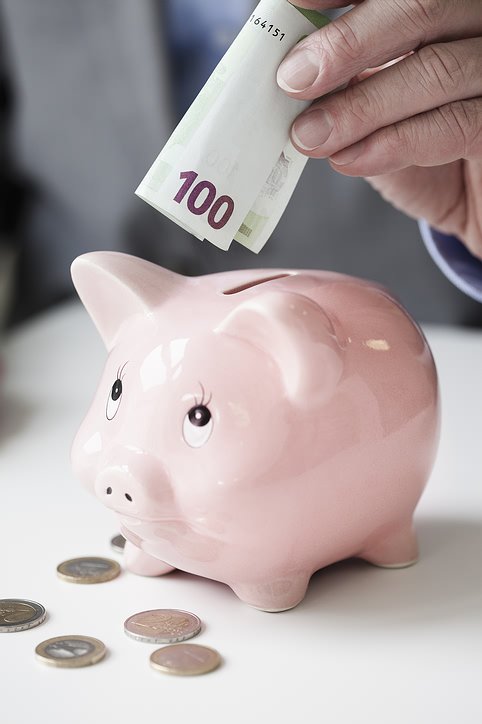 Save Money when joining


EPN Consulting !

For those who would like to join EPN Consulting, please mention the "EPNNL13" code when applying and you will receive an immediate


20% discount

on your enrolment fee!



This offer is dedicated to
new members only.

- INDEPENDENT
- EXPERIENCED
- FLEXIBLE
- TRUSTWORTHY
- CLIENT-ORIENTED
- INNOVATION-DRIVEN
EPN Consulting is member of:
ITS UK

How could you describe


to your colleagues and peers?


EPN Consulting is an energetic business offering Consultancy in several areas, an Innovative Network of Professionals and a vibrant Business Hub to clients throughout the UK and Europe.


The company is based in

London Victoria

and its team boasts many years of experience in the Business Management and Consultancy sector.

If firms would like to fund their business ideas and/or products, there may be the right opportunity in some of the European funding schemes and
EPN Consulting
can help find those ones suitable to them.

EPN Consulting is constantly updated about EC activities and has got wide experience in assisting Clients during the preparation of proposals and, when needed, to manage existing projects.

The firm delivers comprehensive consulting services to businesses (B2B) with the required flexibility to suit any kind of organisation (public or private, SME or large corporates).

With assistance tailored on Clients' needs, EPN Consulting has fully qualified professionals helping Clients boost their business and their position on the market.

Consulting Areas range from European Affairs, to Intelligent Transport Systems (ITS), Sustainable Transport in Smart Cities and Energy & Environment plus additional capabilities focusing on promoting and implementing Innovation in private companies and public authorities.

The idea of providing a European Professionals Network along with Consultancy is quite unique and this makes
EPN Consulting perfect for business purposes.

Professionals who join EPN Consulting are entitled to showcase for FREE their expertise on this newsletter, on the News Section and on the Business Hub section of the EPN Consulting website with excellent chances to increase their business opportunities.
EPN Consulting Members can enjoy also additional services for free or at reduced rates.

Be Connected.
Be Contacted.
Join EPN Consulting
Are you based in London ?
If you are based in London and would like to know how
EPN Consulting
could bring benefits to your professional work,
and it will be our pleasure to meet you either in our office or at your premises for an informal chat.
Dear Subscriber,
Welcome to the September 2013 issue of the
EPN Consulting Newsletter
received every month by
over 2,100 selected professionals in Europe
.
As you may imagine, fewer items of news were published during last month when the majority of Europeans were on holidays and the launch of Horizon 2020 is still under preparation. However, some of us worked on the preparation and submission of the
Eco-Innovation
call closed on 05 Sept 2013.
For those who did it will receive results of the evaluation in March 2014 and those that will successfully be admitted to funding may expect to kick off their project by the 1st Semester 2014.
We are happy to remind you of the
EUROPEAN MOBILITY WEEK 2013
that will take place in many European cities from 16 to 22 Sept 2013. This year's theme is: "
Clear air: it's your move!
".
While writing this editorial already 1,172 cities have registered to this event. If your city hasn't shown interest yet, it is possible to do it
here
.
EPN Consulting is working hard to expand its Professionals Network and the quality of services to its members. One of the new initiatives will concern the creation of Thematic SubNets dedicated to SMEs (Small and Medium Enterprises).

When a minimum of 3 SME members belong to the same thematic area (i.e. Mechanics, ICT, Transport, Energy, Food, Agriculture,etc.), a new Thematic SubNet will be created with specific focus on that theme.


Existing members and New members will be added to their relevant SubNet for FREE until 31 Dec 2013
. From 2014 Premium and Ultimate members will continue to join SubNets for FREE, New Basic and Starter members will pay a small additional fee.
Details on the EPN Consulting Membership
here
.
More information will follow on the October 2013 Newsletter
.
If you need
pure consultancy
,
EPN Consulting
will carry out feasibility and viability studies that will include some intelligence on EU projects that have been already funded to catch ideas and adapt them to the Client's needs. This will ensure the design of cutting-edge solutions that avoid re-inventing the wheel with a much appreciated consequence of saving time and money.
The
EPN Consulting
Training Courses
are being redesigned to take into account of the incoming Horizon 2020. Visit our Section to be informed about the new Autumn/Winter 2013 offer.
However, if you intend to train your staff, please contact us and we will be happy to assess your requirements and design customised courses for your organisation (either private or public).
EPN Consulting
provides assistance to public and private organisations as well as Universities and Research Centres.


EPN Consulting
is also an ideal partner for your project consortium as we have got a lot of experience in dealing with European projects.
Contact us
to know more about how we can help you.
If some of you are already involved in European projects and would like to publicise your progress,
contact us
and you will be impressed by the range of opportunities that are waiting for you.
For instance, you could apply to the new
EPN Consulting Sponsorship Scheme
that has been carefully designed to help acquire/increase professional visibility in Europe and boost your business.
Contact us
to know which benefits you will generate by applying to this scheme.
The
EPN Consulting
is not only a consulting firm but also a vibrant
Network of Professionals
that generates a lot of excellent know-how. If you are not a member yet, don't wait any longer and
join us
: a number of exclusive services are waiting for you.
The
EU Accession Countries enjoy a fantastic 50%-discount
on membership fees until 31 Dec 2013!
The EPN Consulting membership fees in GBP will be kept unchanged until 31 Dec 2013

whilst those in EUR may be revised quarterly (no increase so far nor in Q3 2013)

.
Have you missed some of the previous issues of the
EPN Consulting Newsletter
? You can find all of them online
here
.
Finally, if you are already an EPN Consulting Member, please remember our
Member-Get-Member
campaign: if you introduce a new member both of you will receive a discount on your
membership fees
!
As this newsletter is also published on LinkedIn and Twitter, our Members gain immense visibility within and beyond Europe!
We wish you a productive September!



This EPN Consulting Newsletter is delivered to your mailbox to inform you about the EPN Consulting activity as well as professional news & events, and business opportunities happening in Europe.
It is sent to both members and non-members willing to foster innovation in Europe.
Please be assured that all your data stored in our systems will never be given away/sold/disclosed.
EPN Consulting enforces a strict privacy policy and it is registered to the UK's
ICO (Information Commissioner's Office)
.
You receive this newsletter because you have been in touch with EPN Consulting or its CEO.
New Calls recently published
During last month the following new calls were launched.
- 03 Sept 2013 - FP7-INFRASTRUCTURES-2013-2 (deadline 03 Dec 2013)
If you would like to be advised on how to prepare and submit project proposals within the 7th Framework Programme (FP7) and/or other Programmes (i.e. Competitiveness and Innovation Programme-CIP), EPN Consulting is the right consultancy to choose.
I
n Dec 2013 HORIZON 2020 will be launched and EPN Consulting is following closely the progress of this new 2014-2020 funding programme to better serve members and customers.
Visit the
EU Projects Consultancy
for more information.
Would you like to know more about what an EU project is like?
Attend one the tailored training courses that EPN Consulting organises for its clients. Visit the
Training courses and Seminars section
.
If you would like to be regularly informed on EC activities relevant to your areas of interest,
join EPN Consulting
and become one of our valuable members. You will receive exclusive services and first-hand items of information as well as gain immense visibility on the European scenario.
EPN Consulting Members enjoy discounts on EU projects assistance as well as up to a fantastic 20%-discount on Training Courses packages. Join us!
EPN Consulting helps you prepare sound projects proposals for EU grants!

Book your place to learn how to improve your chances of success

!
As many of you already know, the new Framework programme Horizon 2020 is due to start on 1st Jan 2014. It will have a more streamlined funding scheme and will focus on strategic areas that need Research & Innovation efforts as well as on SMEs.
That's why EPN Consulting is preparing new training courses to help you get prepared to grab the best opportunities for you.
Visit our Training Courses & Seminars Section in the next weeks to be informed on our initiatives!
EPN Consulting Members receive up to 20% discount on training courses fees!
Mobile Telephony - 774% difference in phone call prices across the EU
Brussels, 06 Aug 2013 - Mobile users across the European Union face huge price differences for the same services.

The biggest price difference is in domestic mobile calls - a 774% difference between Lithuania, the cheapest country, and Netherlands, the most expensive.

These price differences cannot be explained by differences in quality, differences in the cost to provide the service, or by differences between countries in consumer purchasing power.


European Commission Vice President Neelie Kroes said: "As these numbers clearly show, the 28 national telecoms markets in Europe today are not benefitting consumers like a single market would. It is critical for the whole EU to move quickly to build a real single market to achieve a truly connected continent".
More information is available
here
.
RegioStars 2014 Awards Finalists
Brussels, 06 Aug 2013 - The RegioStars Awards Jury announced the finalists for the RegioStars 2014 awards which honour Europe's most inspirational and innovative regional projects.
The RegioStars Awards Jury singled out
19 finalists
from 80 projects supported by EU Cohesion Funds on the basis of four key criteria: innovation, impact, sustainability and partnership.
The finalists comes from regions and cities in 17 Member States: Belgium, Czech Republic, Denmark, France, Germany, Greece, Hungary, Italy, Ireland, Luxemburg, the Netherlands, Poland, Portugal, Romania, Spain, Sweden, and the United Kingdom.
They will be showcasing their projects before the awards jury, chaired by former Committee of the Regions President Luc Van den Brande, on 8 October during the 11th annual European Week of Regions and Cities - OPEN DAYS 2013. The winners will be chosen at the Award Ceremony presented by Commissioner Hahn in Brussels on 31 March 2014.
The 2014 Finalists are listed
here
.
How does the EU Legislative procedure work?
Often the EU citizens read/hear about the EU Legislative procedure, the
European Commission
and the
European Parliament
, but few know the procedural details such as the number and kind of steps needed.
The procedure is here explained with a
useful Animation
and with a
PDF document
.
Sustainable Transport - VW goes Electric at the 2013 Frankfurt Motor Show
Volkswagen
will give two new electric cars their public debut at the
Frankfurt motor show
this month: the
e-Golf
and
e-Up
are powered purely by electric motors and production versions of both will go on sale in 2014.
The e-Golf is powered by a 114bhp electric motor that develops 199lb ft of torque from standstill. VW quotes a 0-62mph time of 10.4 seconds.Top speed restricted to 87mph and the car's maximum range is 118 miles.
More information is available
here
.
Transport & Environment - EC launched the 2013 EU Sustainable Urban Mobility Plan award
Brussels, 02 Sept 2013 - The European Commission launched the EU's 2nd annual award for outstanding '
Sustainable Urban Mobility Plans' (SUMPs)
by regional and local authorities.
This year's award will focus on the '
Integration of economic, social, and environmental policy criteria
'. Plans will need to show an integrated and pragmatic approach addressing different, sometimes conflicting, policy issues. The winning authority will benefit from increased visibility of their plan on a European level and a prize of EUR 10,000 (£ 8,500 circa).
Commission Vice-President Siim Kallas, responsible for Transport, said:
"This year's award will showcase plans that meet the major challenge for sustainable urban mobility planning at this time, namely balancing economic and social issues with environmental concerns in a pragmatic way. I am looking forward to hearing about the excellent plans that are taking shape across Europe".
Cities from the 28 EU Member States and the European Economic Area (EEA) are eligible to apply for the Sustainable Urban Mobility Plan Award. It is not essential for the SUMP to have been fully implemented for it to be eligible.
Duration - Applications can be submitted from 02 Sept to 01 Nov 2013 on http://dotherightmix.eu/
Eligibility and Evaluation criteria can be found here.
More information is available
here
.
The EPN Consulting Sponsorship Scheme can help you expand Your Business:

Apply Now before its' too late

!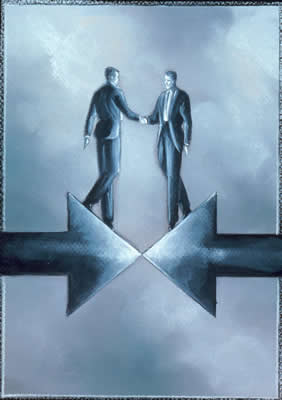 Increasing the visibility of businesses is vital to companies willing to see their turnover grow. It is now possible to implement this ambitious plan by applying to the EPN Consulting Sponsorship Scheme.
There are four Sponsorship packages (Bronze, Silver, Gold and Platinum) that include the publication of your corporate logo on this monthly Newsletter.
By choosing a richer package you can also publish one or more editorials on the newsletter as well as advertise events/workshops you will organise also on the EPN Consulting website (News and/or Events Sections).
With the Platinum package your visibility will be further increased with more features available including the publication of news about your activities on the EPN Consulting CEO Twitter and LinkedIn accounts.
You can choose to subscribe to this service for 6 or 12 months (renewals will be properly rewarded!) and pay either in British Pounds or in Euros. Don't miss this opportunity: boost your 2013 business with an effective communication strategy: EPN Consulting is happy to advise on the best package for you.
EPN Consulting Members enjoy discounts that grow proportionally with their membership package.
More details of the EPN Consulting Sponsorship Scheme are available here.
The Website of the Month: the Committee of the Regions

This month we have chosen the
EU Committe of the Regions
as next 07-10 Oct 2013 it will organise in Brussels the
11th European Week of Regions and Cities
.
The Committee of the Regions: the regions' and local authorities' voice in the European project; 50% of EU citizens believe that their locally and regionally elected representatives are better able to represent them at the EU level.
The Committee of the Regions brings the EU closer to its citizens
Since 70% of EU legislation has a direct regional and local impact:
EU citizens must be involved in the construction of the EU.
The elected authorities closest to citizens should be able to communicate their views during the preparation of EU legislation.
Since its establishment in 1994, the CoR has worked to bring citizens closer to the European Union. In 2009, the Lisbon Treaty strengthened recognition of the Committee of the Regions' role.
Its 353 members - regional presidents, mayors or elected representatives of regions and cities:
live and work in the regions or cities they come from,
are in touch with their electorates' concerns,
speak for their voters at the very heart of the EU decision-making and legislative process and keep them abreast of EU developments,
host meetings and conferences of the Committee of the Regions in their regions or cities.
Since the Lisbon Treaty's entry into force, the Committee of the Regions has to be consulted throughout the legislative process involving the European Parliament and the Council of the European Union in the following areas:
Economic and social cohesion
Trans-European networks
Health
Education and culture
Employment
Social policy
Environment
Vocational training
Transport
Civil protection
Climate change
Energy
http://cor.europa.eu/en/Pages/home.aspx
The EPN Consulting's Core Values

INDEPENDENT
to provide you with industry-unbiased solutions
EXPERIENCED
to quickly understand your problems and design bespoke solutions
FLEXIBLE
to meet all your requirements
TRUSTWORTHY
to allow you carry out your day-to-day business with peace of mind
CLIENT-ORIENTED
to exceed your expectations
INNOVATION-DRIVEN
to provide you with brand-new solutions
Do you know that EPN Consulting Members with ULTIMATE package could receive an additional newsletter entirely tailored on their needs?
Choose or Update to
the
EPN Consulting ULTIMATE package to receive bespoke information!
Please
contact us
for any question about becoming an EPN Consulting Member, proposing business offers, informing us on your business specialties, et cetera.